Noni Vie, a new premium lounge and restaurant, located on Plot 5, Sports Lane Forest Mall Lugogo, is set to redefine the landscape of luxury entertainment with its grand opening
celebration slated for this Friday 17th November, 2023.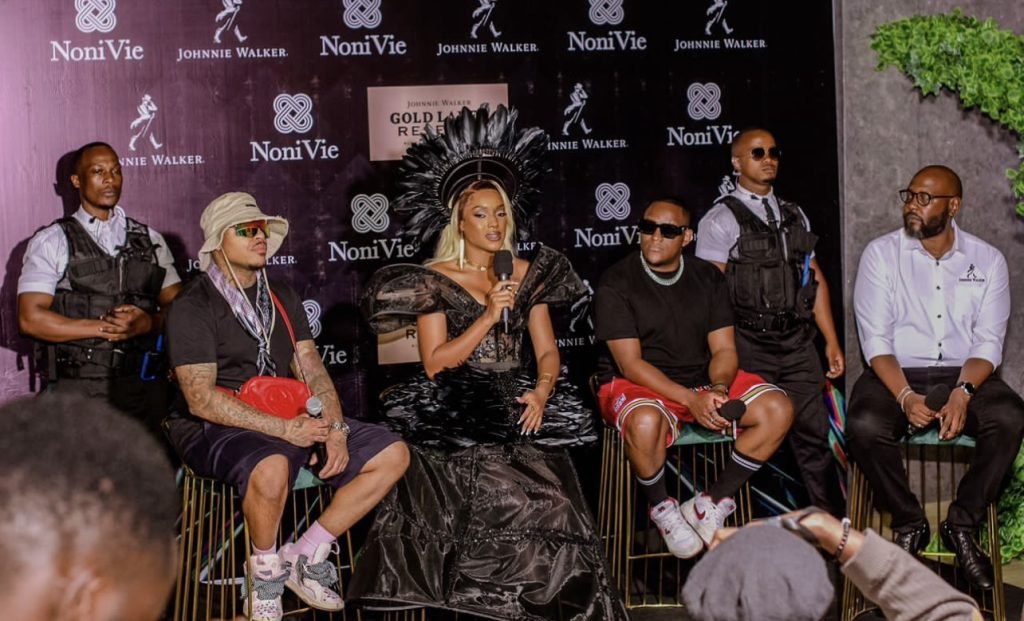 The establishment which announced a partnership with iconic whisky brand- Johnnie Walker, is set to become the go-to destination for those seeking an exquisite atmosphere and a truly satisfying experience.
The hangout management and their exclusive partners-Johnnie Walker Uganda, held a press conference on Wednesday evening, during which they announced an exclusive opening event this Friday.
Speaker after speaker at presser described this Friday's exclusive event as an unparalleled experience, that will introduce Noni Vie as the epitome of opulence in Kampala. Agaba Tumusiime Reserve Ambassador, UBL Walker said
that the brand's partnership with the new hangout promises to elevate the spirit of celebration, quite literally, and elevate Kampala thrill seekers' night life experience.

"We are thrilled to partner with Noni Vie to deliver a new dimension to the nightlife. Today, we are not just making an announcement; we are kicking off a spectacular partnership that is set to redefine the very essence of opulence and night life experiences in Kampala. As we gear up for the grand opening of this new spectacle this Friday, we promise to bring
consumers the most extraordinary standards of quality and exclusivity, elements that both brands bring to the table," he said. Primely located at the heart of Lugogo, Noni Vie promises an experience tailored for those who appreciate the finer things in life. Whether you're looking for one of those sophisticated Johnnie Walker Gold Label cocktails, a delicious dining experience, or simply a vibrant atmosphere to unwind, Noni Vie is designed to exceed expectations.
"For the festivities, we're proudly leading with the iconic Johnnie Walker Gold Label. And come Friday, all table bookings will come with a Johnnie Walker Gold Label. I invite everyone who loves premium things in life, to join us this Friday, as we launch Kampala's, and probably Uganda's most exquisite hangout; Noni Vie," Tumusiime added.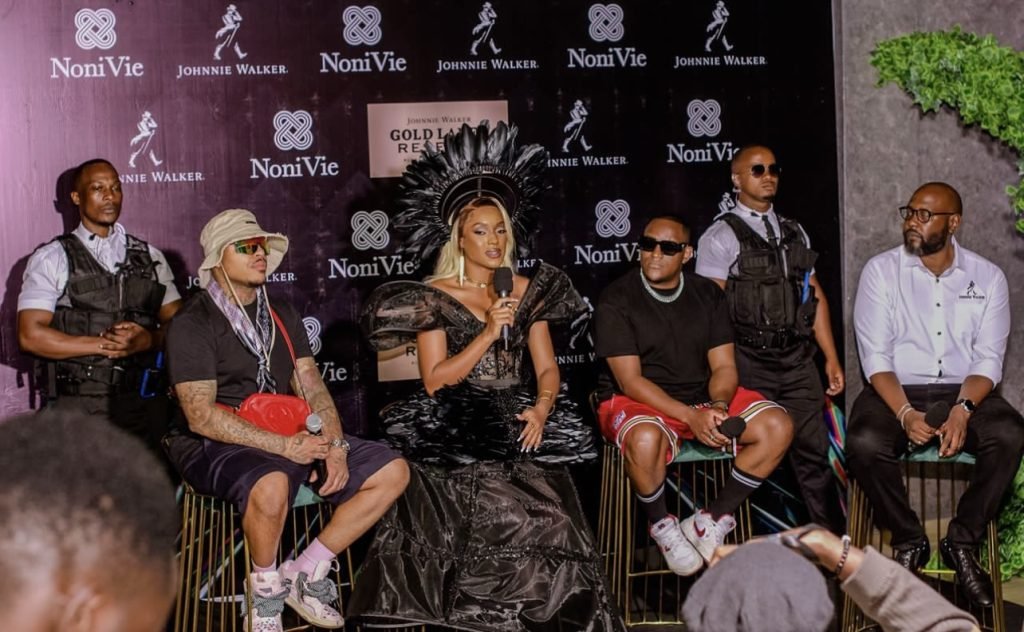 Grand Opening Highlights:
The grand opening of Noni Vie is poised to be a spectacle of elegance and refinement. Highlights of the event include exquisite décor, which will afford guests to step into a realm of luxury, as the hangout unveils its carefully curated and visually stunning interior, setting the stage for an unforgettable evening. Culinary Extravaganza; renowned Chef Eduardo Bordereau from the UK, together with the outstanding Chef Zein Abdallah from Uganda, will showcase their culinary expertise, presenting a menu that tantalizes the taste buds and redefines gastronomic pleasure.
The event will also be characterized by an immersive entertainment line up that will include Dj Lebza, The villain from South Africa, as well as Dj Tony and Dj Nelly sting from Uganda, will also grace the stage, providing a captivating
performance that mirrors the sophistication of Noni Vie.
"Noni Vie is not just a lounge; it's a sanctuary of
sophistication, where every detail is meticulously crafted to offer an immersive experience in luxury. It seamlessly blends the allure of a high-end lounge with the culinary finesse of a world-class restaurant, setting a new standard for premium entertainment" said Bree Wilson, a Director at Noni Vie. Bree added that Noni Vie was conceived to deliver top notch entertainment and culinary experience, and it promises unwavering commitment to serving all its patrons with an unprecedented level of customer care and attention, redefining premium entertainment and dining experiences.