By BigEyeUg Team
Do you recall the recent social media wave sparked by Zari Hassan when she brought her baby daddy at the same time ex-lover Diamond Platnumz to rub shoulders with her reigning husband Shakib Cham, a move that left netizens with a whirlwind of emotions?
Well, its now that the explanation demands are tabled by Ugandan, South African – based socialite, Zari Hassan herself.
In a media interview after jetting into Uganda to grace the Busoga Royal Banquet as part of the preparations for the Kyabazinga's November wedding, Zari seized the opportunity and opened on her controversial move earlier this month.
According to Zari, it takes some levels of maturity to bring two men together, something that a few women would successfully do.
"It takes a lot of maturity to bring two men together especially after them being part of your love life. Unlike women who find it difficult," Zari Hassan told journalists.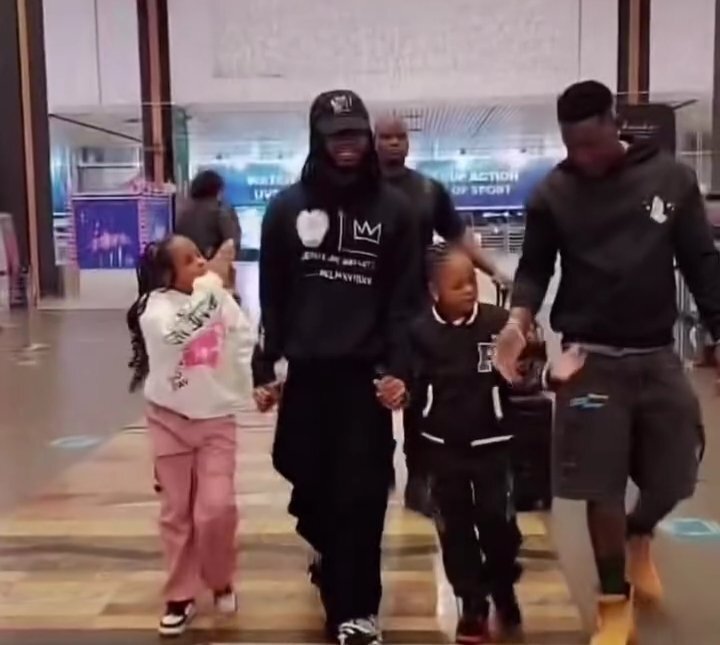 The self-proclaimed 'Bosslady' also revealed how it was Diamond Platinumz's request to meet Shakib since he is now her husband with ample time to spend with their (Diamond and Zari) kids.
"Diamond wanted to meet the man who spends most of the time with his children and Shakib was okay with it," Zari Hassan said.
It was a black Valentines Day for the fans and well-wishers of Zari and Diamond Platnumz in 2018 as the couple broke-up after almost 4years breeding romance.
All seemed to be going well between the couple until late 2016 when Diamond began to be linked to scandal after scandal on his infidelity in the media.
However, the two have since been smooth co-parents for their kids; Princess Tiffah and Prince Nillan.
We will keep you posted