Rev. Father Kateregga explains why he rained fire on celebrities at Mowzey Radio Requiem Mass
Staff Writer
Last Friday was a day to remember as Rubaga Cathedral priest Rev. Father Kateregga rained fire on Ugandan celebrities during his sermon at the Mowzey Radio requiem mass.
The youthful priest was blunt as ever as he stated the realities that celebrities go through and how they handle fame vis-à-vis what is expected of them by God.
He hinted on how they live splash lives forgetting that God who gave them the talents they have expects a lot from them.
When quizzed about the sermon that some believe was too harsh for a funeral service on NBS Amasengejje, Rev. Father Kateregga had this to say.
"The sermon at the funeral was about thanking God for the things that he gives you. Once you are born you are a candidate for death. So everyone has to be thankful and that is what I was telling him. Everyone has a dark side of life and we prayed for Mowzey to be cleansed. I also had a message for the people who came to the funeral service. The message was not for the deceased but for the people who came for the mass," he said.
"I prepared for the people I was going to meet and I knew which age group most of them were in and that is how I delivered the message. I am in Makerere in my second year doing Mass Communication. I am updated in every field of life. So what I talked about is the reality because I am updated. Some youths don't care about their lives and they need to be put in line. Youthful years are for working hard so that when you are old you can enjoy the fruits of your labour," he went on to say.
"I am a priest and I have the respect of being called Father. That means I am like a father model for my flock. I am old enough to advise on life issues. When I am at the pulpit I don't abuse anybody and don't harm anyone. I reprimand in the name of God and I intend to convert souls for God. You need to put God in everything you do whether you are a pastor or not. People take weed but we take the spirit of God and get more understanding and spiritual power. When you put God ahead of your life, you move faster and achieve your dreams," he added.
Asked if he will organize a celebrity Mass sometime soon, Fr. Kateregga said that the celebrities must ask for themselves.
(Visited 1 time, 1 visit today)
Toniks Spends a Fortune On His Latest Video Romance, Watch it Here
By Staff Writer
Following his signing under a new record label Gifted Music Group, seems  singer Allan Toniks  is finally back and  now taking his singing career to the next level.
The singer dropped one of his most expensive videos, "Romance" earlier today which was shot and directed by Kenyan videographer Jblessing
According to sources close to the singer, Allan and his management  injected in a lot of money to produce this video and in a bid to rock the international music scene, he had travel to Kenya, hire the best Video director and video crew inorder to produce a breath taking video
Watch it here

(Visited 1 time, 1 visit today)
Jose Chameleone speaks about his wife's alleged nudes.
While the internet woke up to pictures of celebrated singer Jose Chameleone's wife baby shower pictures that were received with mixed feelings, husband and singer Jose Chameleone has come out and commented on his wife's alleged nudes.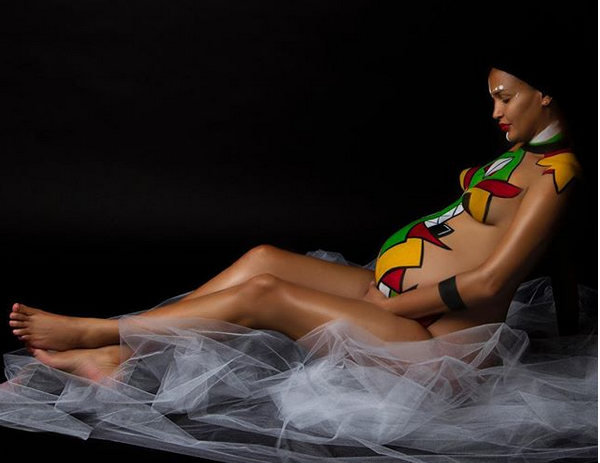 Through his Instagram, Chameleone complimented his wife with the same circulating picture and captioning "Great piece of Andreon Atim"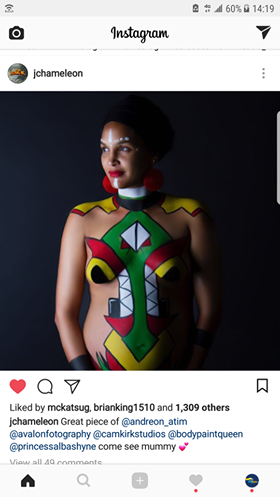 Daniella is currently in the states where she went to deliver the couple's fifth child.
(Visited 1 time, 1 visit today)
Photos: Spice Diana and manager open new studio.
on rampage female singer Spice Diana is over the moon after her and her manager Rogers Lubega opened up their own studio in Makindye Luwafu. The studio has been named 32 records after her song and slang that trended after her NTV Mwasuze mutya show.
In her statement she posted "My first project at my MUSIC STUDIO 32 RECORDS. Another dream achieved. Thank you Lord, the way you're too good to me scares me. Bless the work of my hands. Launching it so soon, can't wait."
(Visited 1 time, 1 visit today)