By BigEyeUg Team
Ugandan socialite Zari Hassan's kids with Diamond Platnumz will now have to comfortably enjoy parenthood of their stepfather Shakib Lutaaya aka Shakib Cham.
This is after their biological dad Diamond entrusting Zari's new husband Shakib Cham with the responsibilities as a father for his children, Princess Tiffah and Prince Nillan with whom he born with the self-proclaimed "Bosslady".
During one of Zari Hassan's media interviews last week, she revealed what transpired when her former husband Diamond Platnumz and current lover Shakib met physically for the first time.
According to Zari, the link-up which included their two kids, Diamond was absolutely pleased with Shakib's personality, and he couldn't hesitate entrust him with his kids especially with the fact that he is nolonger special in Zari's life.
"Diamond was happy and impressed with Shakib's attitude as someone simple. They became friends immediately, exchanged contacts. Diamond entrusted him with his kids to be looked after, with a view that he is nolonger in my life as a husband," Zari Hassan.
In a video that surfaced online captured during the Diamond-Shakib linkup, the kids seemingly enjoyed the company of their parents and Zari's husband, Shakib.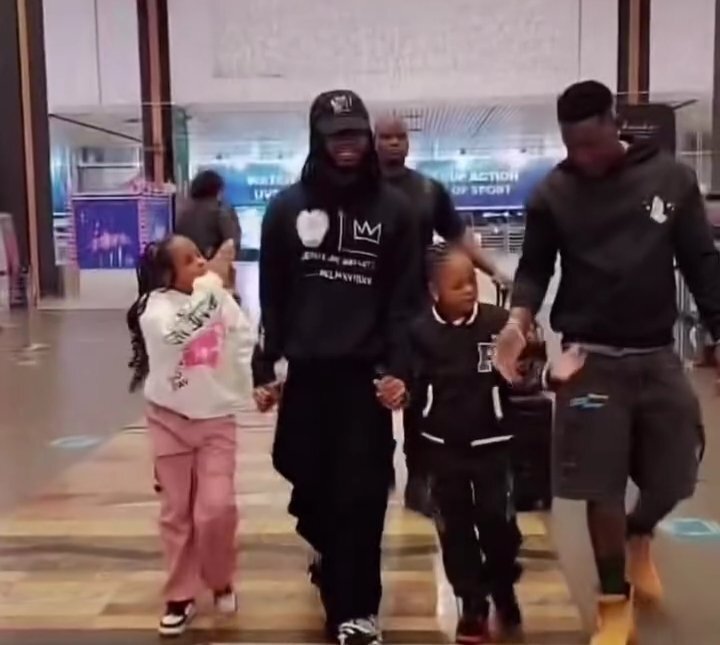 Shakib then embraced Tiffah and Nillan, sharing heartfelt words: "Goodbye, I'll see you when you return. I will miss you."
In a touching display of unity, Zari's husband Shakib then exchanged a warm hug with her former partner, Diamond, as the mother of five captured this heartwarming moment.
We will keep you posted