By BigEyeUg Team
Legendary Afrigo Band member Eddy Ganja has released a single titled "The Darkest Night".
The single narrates a story of a person that their significant other in the middle of the night.
Based on a true story, Eddy Ganja drowns his sorrows through the lyrics expressing how he misses and chooses to mourn his late wife.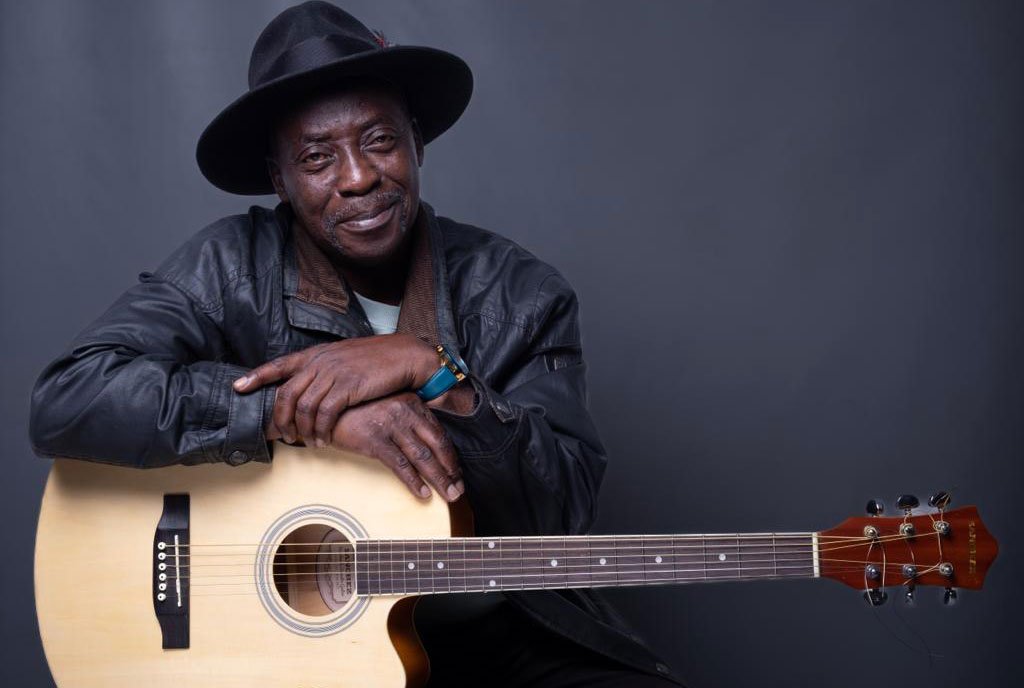 In the song released in Johannesburg – South Africa, Eddy Ganja laments his darkest night as when he helplessly watched his wife die after falling ill.
Such a fateful day keeps on ringing in Eddy Ganja's memory to-date hence composing the song.
He believes that "Just like the sun rises, it will eventually set for eternity" so likewise it is to him as his heartache will one day be put off and reality be lit.
"The song takes me back to when my wife fell terminally ill, and I felt helpless as she passed on while I was watching her. I live with a vivid memory of what happened during the darkest night of my life. I composed the song and named it The Darkest Night because it came from a place of hurt and to start my journey of dealing with the heartache to eventually accepting my new reality," says Eddy.
Ganja's wife Rosette Nabirye was pronounced dead on June 5, 2021 following a hard-fought battle with a terminal illness.
A composer, guitarist and songwriter Eddie Ganja started his music journey early in 1969 with the Crane Band before joining Afrigo Band in 1978. He is also a mentor to many young guitarists and an inspiration to his sons as they also decided to join the music.
The 67-year-old is father to musician Ganja Nanna alias Nana Genius, and South African-based movie actor Phillip Ganja who featured in a South African top movie "Welcome to South Africa" and Grammy Academy member MC Norman Ganja.
The Ugandan-born composer, producer, singer, songwriter, and performing artist started his musical journey as early as 1975.
Listeners can follow Eddy Ganja on Instagram for updates on where he will perform The Darkest Night and other singles. The song available on all digital streaming platforms from 16 December 2022.
We will keep you posted