Amakula Film Festival kicks off on Wednesday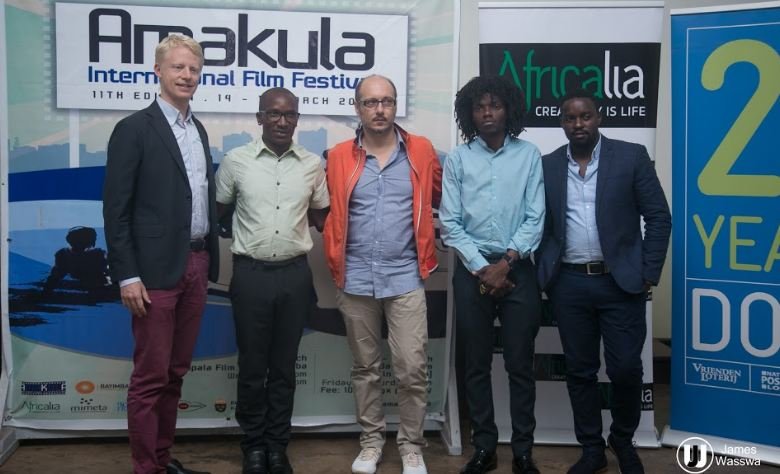 By Our Reporter
The Amakula Film Festival is upon us.
Now in its 11th edition, the four-day festival will kick off this Wednesday, March 14 and will be hosted in two venues. The selected venues to host the festival are; Kampala Film School ( 14-15 March) where focus will be put on the students' film culture in Uganda and Uganda Museum (16-17 March) whose programme will put attention on issues affecting the Film industry today. There will also be screening of feature films in a drive-in-cinema-setting where audiences will be watching in the comfort of their cars with silent headphones.
During the festival, the best films in select categories will be honored. This year's Four Golden Impala Awards will be handed out to honor the Best International Feature Film, Best East Africa Short Film, Best International Documentary Film and the newly added Best East Africa Students Film.
Organized by Bayimba Cultural Foundation in partnership with Kampala Film School and the Uganda Museum, the festival aims to contribute to a vibrant local film industry by facilitating, presenting and promoting local film productions while also offering a professional networking platform for the film making community.
(Visited 1 time, 1 visit today)
Toniks Spends a Fortune On His Latest Video Romance, Watch it Here
By Staff Writer
Following his signing under a new record label Gifted Music Group, seems  singer Allan Toniks  is finally back and  now taking his singing career to the next level.
The singer dropped one of his most expensive videos, "Romance" earlier today which was shot and directed by Kenyan videographer Jblessing
According to sources close to the singer, Allan and his management  injected in a lot of money to produce this video and in a bid to rock the international music scene, he had travel to Kenya, hire the best Video director and video crew inorder to produce a breath taking video
Watch it here

(Visited 1 time, 1 visit today)
Jose Chameleone speaks about his wife's alleged nudes.
While the internet woke up to pictures of celebrated singer Jose Chameleone's wife baby shower pictures that were received with mixed feelings, husband and singer Jose Chameleone has come out and commented on his wife's alleged nudes.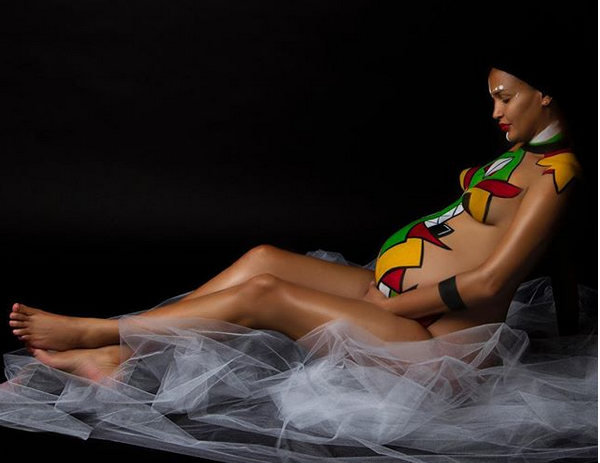 Through his Instagram, Chameleone complimented his wife with the same circulating picture and captioning "Great piece of Andreon Atim"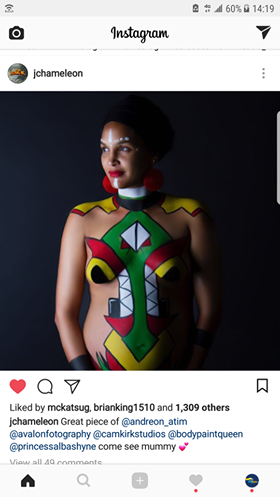 Daniella is currently in the states where she went to deliver the couple's fifth child.
(Visited 1 time, 1 visit today)
Photos: Spice Diana and manager open new studio.
on rampage female singer Spice Diana is over the moon after her and her manager Rogers Lubega opened up their own studio in Makindye Luwafu. The studio has been named 32 records after her song and slang that trended after her NTV Mwasuze mutya show.
In her statement she posted "My first project at my MUSIC STUDIO 32 RECORDS. Another dream achieved. Thank you Lord, the way you're too good to me scares me. Bless the work of my hands. Launching it so soon, can't wait."
(Visited 1 time, 1 visit today)