Music Review: Nva Ntinda By St. Nelly Sade

This will fluff feathers. Do you remember Kendrick Lamar's bars that stirred the Hip Hop fraternity across the face of the world? Well, to bring it up to speed with you, as a Hip Hop fanatic, you might have had a shove on the East Coast-West Coast feud between rappers from both hoods. Maybe you were barely out of your diapers then, but still, you have the internet which can make you take a detour and recall what ensued in a single click. And it was grim, that one. Grim and ugly.
'Nva Ntinda' might trudge on the same path. The newly dropped track by St. Nelly Sade, 'Nva Ntinda' is sort of a laid-back piece against an equally laid-back instrumentation. It opens up with Nelly Sade introducing himself and proudly barks that he is from Ntinda, skimming from Wandegeya weaving through the alleys and jumping over rolex stalls and chapattis. He yaks on to Mulago, Kamwokya, Bukoto, past Country Kabira Club and, poof, to Ntinda. 
What started off as an innocent track entirely about the location of Ntinda, as the song choked on, it took a completely different tangent angle. I expected Nelly Sade to talk about the fragile and the cajoled middle class that stays in Ntinda. I expected him to, with unmatched pride, talk about the smoking hot birds that roam Ntinda town, and the likes. But he veers off that path and throws darts at the Hip Hop world in Uganda, blaming rappers for abusing their fans (yawn). And at some point he mentions Rubaga and I am sure the diminutive rappers that hail from those precincts might have sunk in their seats (or caps).
Nonetheless, 'Nva Ntinda' is an extremely smart piece that pounds on the soul, slowly, like raindrops that pour on your roof at night when sleep is lazily shooing you off this world. But, to me, I expected much from this seemingly well-executed piece of vocal art. I expected a man from Ntinda, proud to hail from those rich echelons and, perhaps, with sarcasm, battling other parts of this dusty town. I expect much and, clearly, I was robbed of the much prospect I had for the song.
Good song; well-executed and all, but Nelly Sade, you would have yakked on a bit. If you were going to Ntinda, you left me in Bukoto, see?
Reviewed by BigEyeUg Staff
"Vote BigEye Ug in the Kadanke Youth Awards in the Social Media category.
Simply dial *255#.
Press 3 – Kadanke.
Type 20 and press yes.
Then select option 1 – BigEye Ug.
Thank you."
(Visited 1 time, 1 visit today)
TRIBUTE: Alex Muhangi carrying the Comedy Industry over years

Well, lets talk about a Ugandan comedian, sound engineer who worked with Fenon for more than 5 years before moving on as, director and host Comedy Store Uganda. As one of the pioneers of standup comedy in the English language in Uganda with Crackers, Muhangi always dreamed big even when others opted to quit being funny. 4 years back, Comedy Store premiered at Diner's Lounge (Now Lit LOUNGE) in Bukoto before moving to The 400 Bar in October 2017, and in January 2018 to date, the show is always at UMA Main Exhibition Hall in Lugogo Every Thursday.The Comedy industryAs a result of Comedy Store, many other comedy shows have emerged though they dont tend to last long, the one important factor is, Muhangi still and is always celebrated by fellow comedians for having created a platform that has earned them massive wealth and respect from the society. At his weekly show, with entrance as low as 20k, the Comedy store gives you a massive thrilling 7hours entertainment experience that's worth 50k. The show features a live band, comedy performances, talent showcases and ends with a performance from a guest artiste performance.New Comedy talentsThe show features a live band, comedy performances, talent showcases and celebrity musicians' performances. The show opens with the red carpet and Alex Muhangi interviews the day's performers and celebrity guests. Over the years, new talents have emerged and now house hold names in the comedy indsutry, thanks to the Comedy Store Uganda;MC MariachiTeacher MpamireKalela Alex OmusogaMadrat & ChicoRein and MaulanaJaja BruceCrazy UniversityGodi GodiSeveral top Comedians and acts from Africa have performed at Comedy Store including Eric Omondi, Nameless, Jaguar from Kenya, Arthur Nkusi, DJ pius, Charly n' Nina from Rwanda, and many others. Year in, year out every Thursday, ALEX MUHANGI swiftly continues Walking in his own 'COMEDY' Lane, being able to set up a show that brings together over 3000 people is not an easy job.
(Visited 1 time, 1 visit today)
Shocking: Chameleone already serving Ugandans, shipping 250,000 solar panels for rural Ugandans

While Jose Chameleone's intentions to lead Kampala as Lord Mayor after 2021 have just been known to the public, the singer and now cum Lord Mayor contestant had earlier last year started plans to make the city a better place.
We have learnt that the singer last year while on his tour in Europe bumped into WakaWaka CEO Maurits Groen and in their talks engaged him into venturing into rural parts of Uganda. "Chameleone last year asked Maurits Groen through his intiative to light up the world with Solar to provide same aid to rural part of Uganda." A source told us. It should be noted this was before he held any intentions to stand as Lord Mayor come 2021.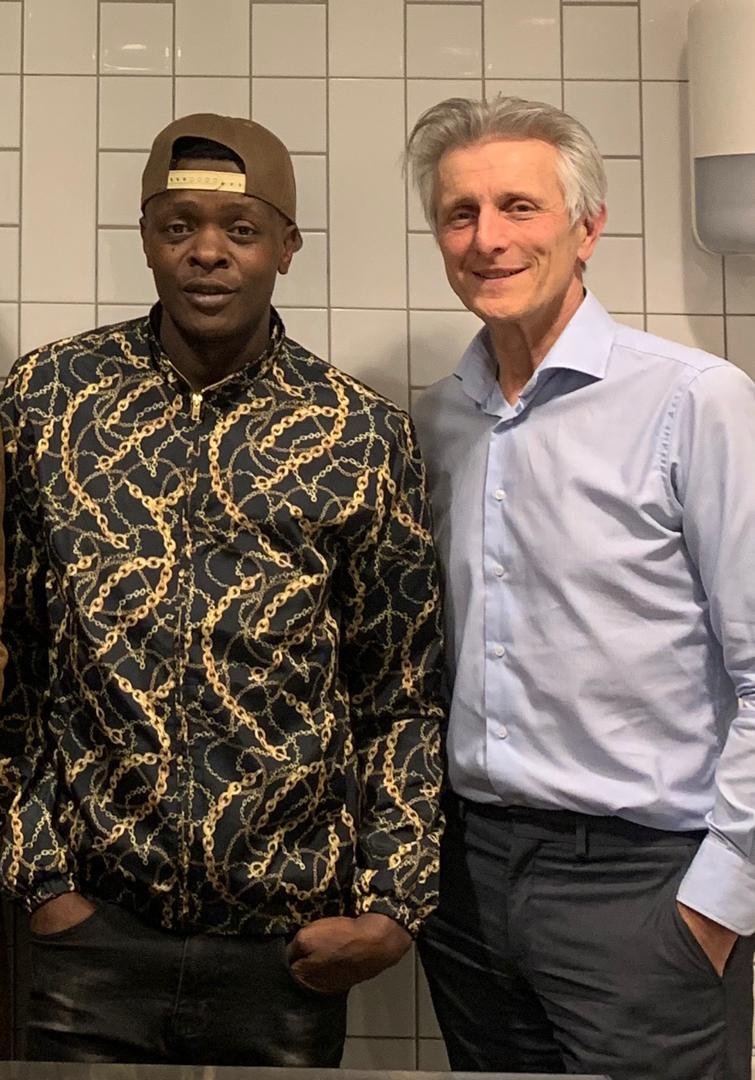 With his 2021 intentions clear now, Jose Chameleone is said to have successfully lured Maurits Groen into shipping about 250,000 solar panels to Uganda and intends to distribute them to needing Ugandans.
If this is Chameleone's plan, isn't a leader who looks further than depending on own country economy a better one? Chameleone seems to be a leader of opportunities
Who is Maurits Groen?
Maurits Groen is a Dutch communications consultant, activist and entrepreneur who deals with environmental and development issues. Groen is known as an advocate for sustainability, initiator of sustainable coalitions and founder of companies.
He is the founder of WakaWaka a global social enterprise that developed and sold portable solar products for people without access to electricity. The company was founded in 2012 by Maurits Groen and Camille van Gestel. WakaWaka means "shine bright" in Swahili. For every WakaWaka purchased, a solar light was donated to a family living without access to electricity.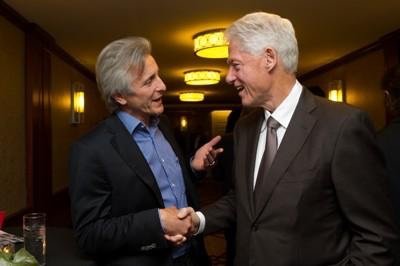 (Visited 1 time, 1 visit today)
Artiste Bird Joe back with a new one called 'HeartBeat' from own new studio

By Staff Writer
Up and coming star, Bird Joe real names is back with a new one called 'HeartBeat"
The musician who recently made a statement in a music video called 'Bad Boy' is back 10 months down the road to cement his position in the industry.
Bird Joe has indeed bounced back in a new form as he has also opened up an audio recording studio named Birds Camp Records. He released his hot first audio project 'HeartBeat' from the same studio and promises only classics.
He is also giving audio offers and inviting all other artistes to come to his new studio and create their projects at Birds Camp Records which is located at Kawempe, Keti Falawo. There are already lots of projects being worked on including a collaboration with hip-hoper and Canadian based Mlow. To contact him, call 0708180936.
Bird Joe is a versatile artiste, songwriter, pianist, beat maker, music producer and a thinker mostly doing urban style signed under Birds Camp based in Kampala.
We will keep you in the know.
(Visited 1 time, 1 visit today)