Allan Ssewanyana resigns from his position at KCCA

By James Robert Kayindi
Outspoken sports analyst Allan Ssewanyana "Omusajja wa Bwino" who features on NBS Television and 89.6 Top F.M has resigned from his position as Kampala Capital City Authority Football Club (KCCA FC) Vice Chairman.
The sports guru has resigned just a day after the club was ejected out of the CAF champions' league by Cameroon's Cosmos De Bafia on a 3-1 aggregate. Ssewanyana resigned officially through a resignation letter addressed to the club patron, who also happens to be the sidelined City Lord Mayor Erias Lukwago and the KCCA Executive Director Madam Jenifer Musisi.
"I thank you for the very big opportunity you accorded to me by appointing me to serve as the Vice Chairman K.C.C FC Board of Directors since 2nd, August 2012 to date.
"It has been wonderful to serve in such capacity and also to be known as one of the few people who managed this club in this great era.
"I pen down the resignation from the post Vice Chairman Board of Directors of your Club. This is due to my dissatisfaction with regard on how the team is managed.
"Being a principled person, I feel uncomfortable to continue working in the above mentioned capacity," reads a statement on the club's official websitewww.kcca.co.ug.
The club is yet to react to this development.
Email Robert: Robert.k.cricles@gma­il.com
(Visited 1 time, 1 visit today)
All-star rugby 7s tournament on this Friday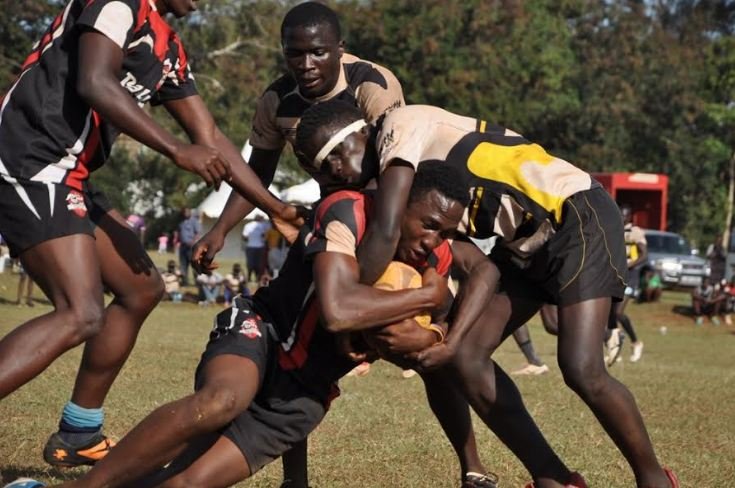 By Our Reporter
The inaugural All-star rugby 7s floodlights tournament is on this Friday. It is expected to bring together lovers of rugby at the home of Uganda's rugby, Kyadondo Rugby grounds in what promises to be a fun-filled day with lots of entertainment lined up including musicians and DJ acts.
According to the organisers, the All-star rugby floodlights tournament will see different stars form their own teams and play for a big prize. In this edition, fans will also form a team that will compete with the star teams.
Registered so far are eight teams of 12 players ready for the Sevens games. Some of the stars featuring in the tournament include Ivan Magomu, Adrian Kasito, Ivan Makmot, and Richard Lumu among others.
Sponsored by Guinness and the Uganda Rugby Union among others, revelers will enjoy music mixes from Veteran DJs, Ssesse, and Alza while Bantu Vibes, Rhythm Music 256, and J-Wats will be performing for the fans.
The winning team will walk away with Shs3,200,000, the first runners-up will take Shs2,300,000 while the second runners-up will get Shs1,500,000. The Most Valuable Player (MVP) will receive Shs500,000.
Entrance to the games will be Shs10,000 for ordinary, and Shs50,000 for VIP.
(Visited 1 time, 1 visit today)
Thousands grace the Kabaka Run

By Our Reporter
On Sunday, thousands of people gathered at the Buganda Royal Palace in Mengo to participate in the 2019 Airtel Kabaka Run. The eager runners patiently awaited the flag off by the Kabaka of Buganda Ssabasajja Ronald Muwenda Mutebi II and at a few minutes past 7am, set off for the 5, 10 and 21 kilometers races that comprised the marathon.
Top Kingdom officials including the Royal Family, the Prime Minister of Buganda, Katikkiro Charles Peter Mayiga, local politicians, musicians and sponsors, attended the event.
Speaking at the run, the Kabaka of Buganda encouraged Ugandans to test for the Sickle Cells Disease and know their status which will help to curb the number of deaths associated to the disease.
Sponsored by Airtel Uganda in a partnership deal to sponsor four of the main Buganda Kingdom activities, the 2019 Kabaka Run registered a record-breaking attendance, estimated at over 55,000 runners and well-wishers who included the elderly, children and the disabled.
Also at the run was a tent pitched specifically for on-ground sickle cells testing which received and tested dozens of individuals.
"We felt it necessary to utilize the prestigious run to test the participants and their families and we are happy that they heeded to our call and came to get tested. Eliminating sickle cells starts with testing and knowing your condition," Ms. Sumin Namaganda, the Airtel Uganda Public Relations Manager noted.
Last year, Airtel handed over UGX200, 000,000 for Sickle Cells Advocacy from the Kabaka Run and Namaganda is optimistic that this year, a lot more will be realized and many more lives impacted.
(Visited 1 time, 1 visit today)
KCCA FC partners with MTN to give fans new payment option

By Our Reporter
MTN Uganda has entered into a partnership with Kampala Capital City Authority Football Club (KCCA FC) to use MoMoPay as a medium of purchase for match tickets, club merchandise and services.
KCCA FC fans and the general public can now pay for club merchandise and services at no extra cost, using MoMoPay. MTN recently launched MoMoPay, a cashless payment system whereby customers can pay for their goods and services at a MoMoPay agent, directly from their mobile money accounts.
Part of MTN's partnership with KCCA FC is premised on the launch and promotion of MoMoPay as a medium through which fans can purchase tickets in advance to the club's matches in the comfort of their various locations.
Speaking at partnership launch at the KCCA grounds in Kampala, Val Okecho the Corporate Communications Manager, MTN Uganda said that in addition to tickets, club fans and the general public can pay for KCCA FC services, goods and merchandise such as T-shirts and caps among others, using MoMoPay.
"More people today are embracing cashless payments. We are committed to simplifying financial transactions by enabling people to transact from wherever they are, at their convenience. And that is what MoMo Pay is all about," said Okecho.
Okecho also noted that apart from having no service charge, MoMo Pay saves time as people can make payments at the touch of a button from their mobile phones.
Aggrey Ashaba, KCCA FC Club Chairman, welcomed the initiative: "MoMo pay will make it easy for our club fans and the general public to buy match tickets at their convenience. In MTN Uganda we have a reliable, innovative and technology driven partner for our football club," Kitaka said.
Anisha Muhoozi, the KCCA FC CEO noted that MoMoPay was going to ease financial transactions at the club.
"Most of our fans have been using cash to purchase their tickets. But now MoMoPay is going to make it a lot easier since the transaction is completely free and they are not limited to the cash in their pockets," Anisha said.
"We are pursuing our strategy to be a modern, technology driven club and this move will help us achieve this ultimate dream," continued Anisha.
(Visited 1 time, 1 visit today)