USA based Togolese duo eye Uganda for ready market.

We are always thrilled to see African artists doing well in the diaspora and one duo that has caught our attention lately is Blackstarx. The Togolese and Sierra Leonean duo are based in the USA and have been making serious waves and even caught the attention of massive Hollywood heavyweights.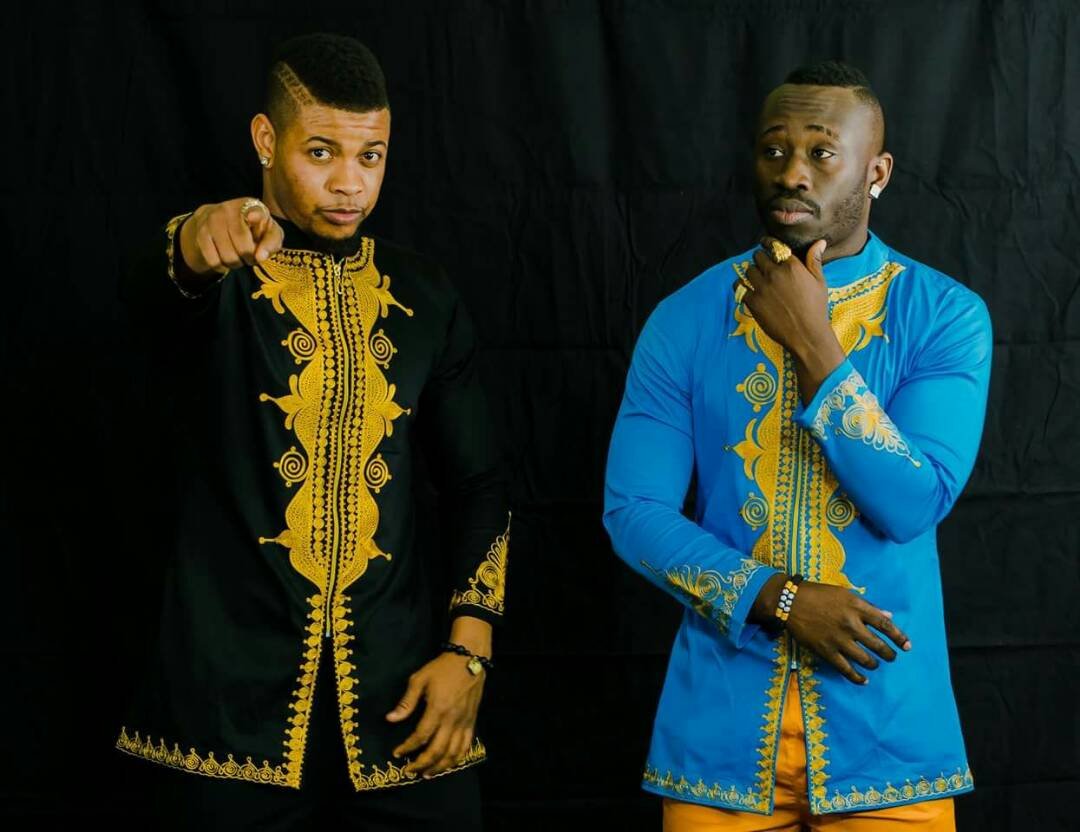 Their latest single "Catalina" is their first to come off their upcoming album "Get It In" which will be available on all music platforms at some point in 2018. They also wasted no time in releasing the music video for the new single which dropped on 30th of March and if nothing else this is going to have you ready for a weekend ball out session.
From cruising in amazing Lambos to dancing around a mansion and hosting a pool party the duo had genuine blast on the track. Sierra Leon and Togo have endured great deals for tragedy in recent years and it's refreshing to see that their artists are putting the two countries on the map. Well, the pair is set for a Ugandan tour where they solely intend to promote their music since they believe we are great partiers.
Check out their video Catalina https://youtu.be/eye0g4qIqFo
(Visited 1 time, 1 visit today)
Upcoming singer Had Con cautions Fik Fameika on his copy cat virus.

Singer Had Con is at loggerheads with fast rising singer Fik Fameika over his copy cat vice. According to Had Con Fameika is supposed to apologise in 2 weeks time else he is collecting signatures from other artistes with the same thinking to sink his career in a yet to be disclosed way.
He said "I hear by on behalf of the new generation warning you Sir about yo increasing destruction of our industry due to numerous copycats grabbed on fellow artists without any permission. So many complains reaching us, about your *invisible ghost hustle* (working small and gaining big) yet real original artists have no platforms. Research has it dat 90% of your music is scooped from both international and local new artists. One may say, *"Namwe mukoppe muveeyo!!",* but to be sincere that cant promote our industry. We can only diversify with Unique, Original music with modified sound not copycats. On a serious note, *We are giving Fik Fameica 2weeks to repent for his copycats*"
Watch his video here: https://youtu.be/Xepcb8Wif64
(Visited 1 time, 1 visit today)
Weasel reveals two singers that inspire him, Bebe Cool is not one.

By Stuart G-Khast
Singer Weasel who has since the passing in of his singing partner Radio has not ever been the same is starting to gain courage to perform alone is slowly gaining and over the weekend he performed in Mubende for the longest time ever since Radio passed on.
In Mubende Weasel is said to have gone for a straight hour of a consistent performance. While on stage he revealed to revellers that there are artistes he has great admiration for. "There are artistes that have stood the test of time. They inspire me alot, I want to stand strong and for long as they have over the years. Chameleone and Bibi Wine inspire the rest of us all. They have been here before us all and yet they still stand strong if not stronger." He said.
Weasel has released one song since Radio passed on. He next week will release his other single titled GOOD OVER EVIL.
(Visited 1 time, 1 visit today)
Photos: Brown Shuga goes bald

By Stuart G-Khast
Singer Brown Shuga in a very bold move has cut off all her hair. The singer does not give reason but rather says she loves her new look.
Check out the new look in photos below.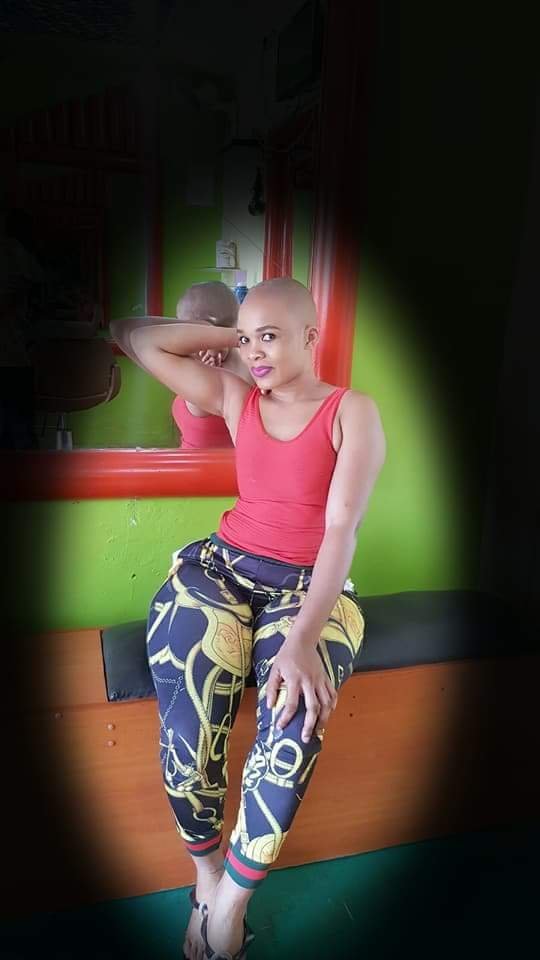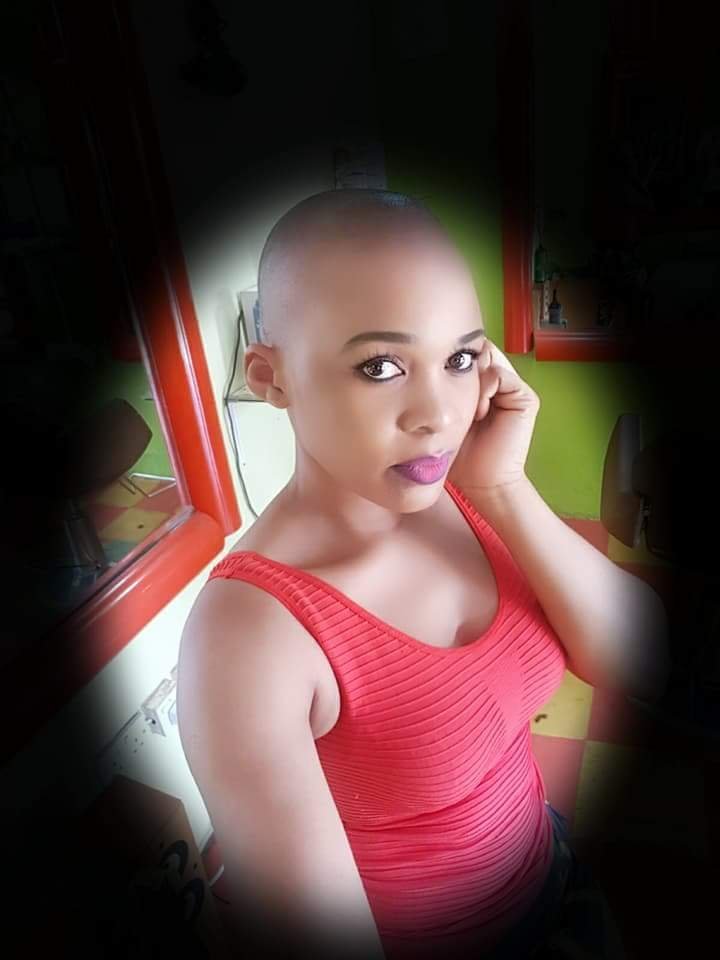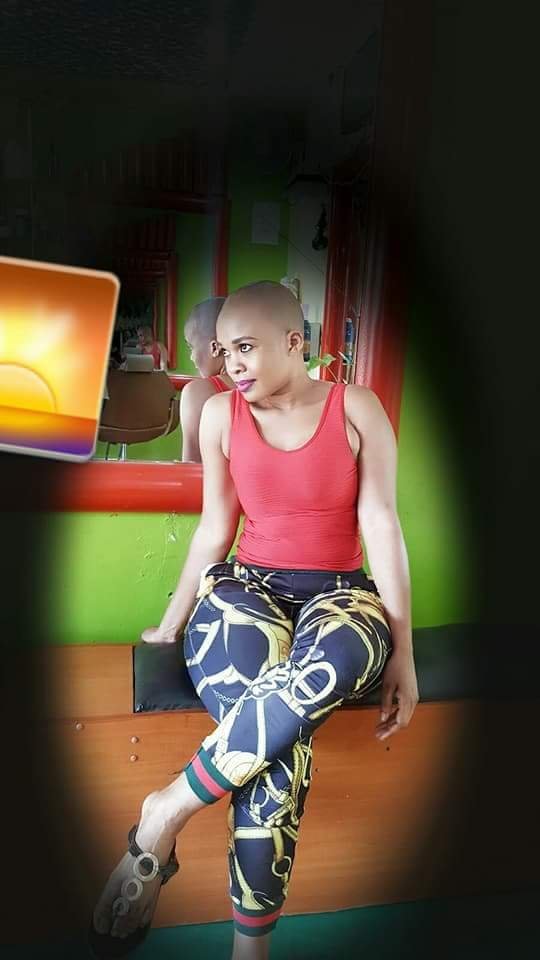 (Visited 1 time, 1 visit today)