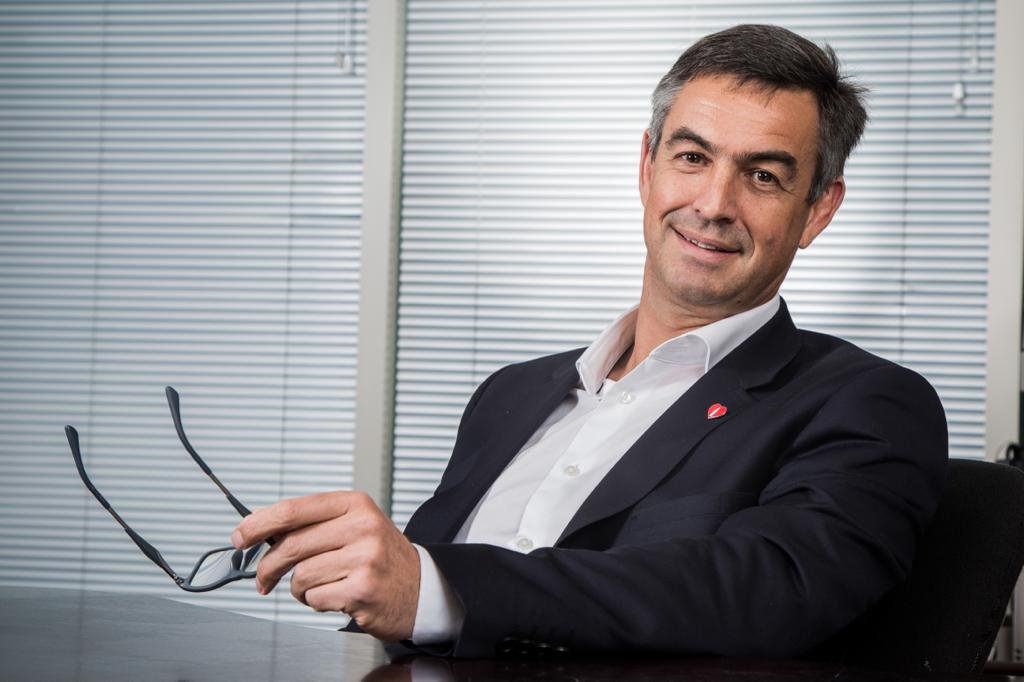 By Jacques Vermeulen
The World Trade Organisation has recently warned that global tensions are causing fragmentation of trade, noting an uptick in unilateral trade restrictions and a growing trend towards consolidation of relationships within limited groups of "friendly" counties.
There is a risk of a return to the era of discrete trade blocs founded on common geopolitical and economic interests, and a reversal of development gains made during the period of globalisation. This places Africa, which is already over-reliant on trade in commodities that results in significant trade imbalances, in a precarious position, just as it weathers a perfect storm of raw material price increases, high inflation and currency devaluation.
Businesses across the continent are having to manage these headwinds, along with very high unemployment levels and enormous cost pressures on consumers. Other than maintaining a prudent foreign policy position and promoting diplomacy over conflict, there is not much that African governments can do about geopolitical tensions among the great powers, but this doesn't mean they are powerless in the face of a fragmenting trade environment.
Africa itself is a huge market, with a rapidly growing and urbanising population that is increasingly connected, skilled and entrepreneurial. According to the World Bank, the African Continental Free Trade Area (AfCFTA) presents "a major opportunity for African countries to bring 30 million people out of extreme poverty and to raise the incomes of 68 million others who live on less than $5.50 per day".
It says trade facilitation measures that cut red tape and simplify customs procedures through effective implementation of the AfCFTA could drive $292 billion in potential income gains. This will require deep reforms that could simultaneously unlock long-term growth in African countries.
"Creating a continent-wide market will require a determined effort to reduce all trade costs. Governments will also need to design policies to increase the readiness of their workforces to take advantage of new opportunities," the World Bank says in its report, The African Continental Free Trade Area: Economic and Distributional Effects.
From the point of view of a business that operates in 15 African markets, there is a clear opportunity for Coca-Cola Beverages Africa to accelerate intra-regional trade and build larger cross-border value chains that draw on the domestic strengths of individual countries while increasing productivity, local manufacturing, entrepreneurship and employment.
Indeed, as a business, Coca-Cola Beverages Africa's response to the economic headwinds we are experiencing has been to initiate a top-to-bottom reassessment of our value chain, looking at every opportunity to improve how we do things and increase productivity. The removal of trade restrictions between African countries and a reduction in the costs of moving goods across borders on the continent would go a long way in helping companies like ours to avoid passing high input costs on to consumers. Mitigating inflation through frictionless trade instead of raising interest rates would take a lot of pressure off consumers as well.
As a case study of how this could work, there is the example of the plastic waste recycling value chain. Currently, the market for recycled plastic in many African countries is too small to support local investment in recycling plants, yet the rules governing the movement of plastic waste across borders inhibit the economies of scale needed to achieve optimal rates of recycling, limit waste going to landfill, and create employment in the plastic waste circular economy.
At a minimum investment of about R250 million, a recycling plant needs to produce at least 20,000 tonnes of PET a year to be viable, while in a country like Namibia, Coca-Cola Beverages Africa only produces 2,700 tonnes. This means more plastic goes to landfill and the opportunity to create employment in recycling is reduced. With better regional co-operation, it would be possible to send baled collected plastic bottles to South Africa and fully recycle it.
The SADC region is working towards this goal, and the same model could be replicated in the rest of the continent, with mega regional recycling plants established in East and West Africa. This would create the scale required to attract the investment we need in recycling capacity to address the plastic waste problem, while also generating employment across the value chain.
This is just one example of how frictionless trade could enable the creation of cross-border value chains on the continent, to the mutual benefit of all African countries.
There are also risks, including the opportunity a free trade area could create for the expansion of trans-national illicit trade networks that are already well established. We must also be careful to ensure that the benefits of expanded intra-African trade are shared across the continent. This will require close co-operation among law-enforcement and regulatory bodies, and between the public and private sectors.
Ultimately, the prize of long-term sustainable growth and increased prosperity across the continent is too valuable to be ignored. The work to make this a reality should begin in earnest.
About Author:
Jacques Vermeulen is the CEO of Coca-Cola Beverages Africa.