Nokia takeover rumours intensify
Find out information about Coronavirus in Uganda. More here.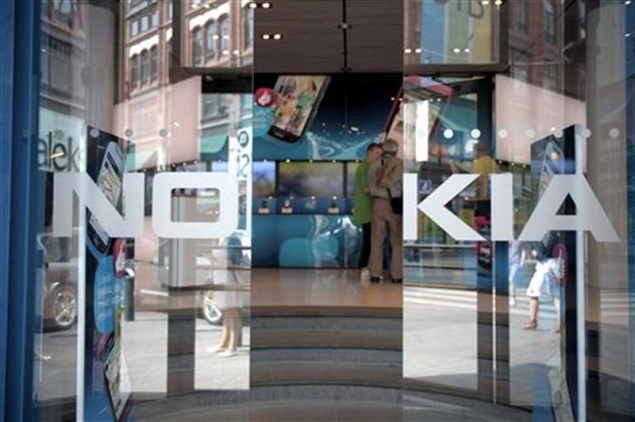 Rumours that struggling Finnish mobile phone maker Nokia may be up for sale have intensified this week, with analysts seeing three potential buyers who could be even more interested if the company undergoes a restructuring.
Independent telecoms analyst Ari Hakkarainen said he was "astonished" that Nokia had not already been snapped up.
Once the star performer on the Helsinki stock exchange, Nokia's market value has plunged 30 percent in the past two years, dropping below 11 billion euros ($14.5 billion) at the end of last week.
Speculation that the company could be for sale have given the share a small boost, sending its price rising 3.63 percent on Thursday and 1.81 percent on Tuesday.
On Wednesday, the Wall Street Journal reported that US technology titan Microsoft was involved in serious talks with Nokia about taking over its mobile phone business, but the negotiations faltered.
And on Tuesday, Richard Yu, head of consumer business at Chinese rival Huawei, said in an interview with the Financial Times that his company was "open" to talks with Nokia.
Analysts suggest Chinese PC maker Lenovo could also be interested.
Speculation about a takeover of Nokia has intensified since April, when a contract committing Nokia and Siemens to their joint venture, telecoms equipment maker Nokia Siemens Networks, came to an end.
NSN has been a crucial contributor to Nokia's finances at a time when the company has been in trouble: Nokia has reported a net loss in seven of the past eight quarters amid fierce competition from Apple's high-end iPhone and Samsung's Galaxy.
"There will probably be a restructuring of NSN Once it is separated from NSN, Nokia would be more attractive to a buyer," Inderes analyst Mikael Rautanen said, noting that the value of a leaner Finnish company would come down further.
Pohjola analyst Hannu Rauhala, said NSN was "a separate company", while all of Nokia's other activities were "linked to one another."
Once NSN is detached from the rest, the mobile phone unit and geo-localisation services could become attractive to a buyer.
Microsoft and Nokia already joined forces about two years ago in an alliance aimed at making inroads with handsets powered by Windows Phone software.
Nokia will soon move wholly to the Windows platform, since it has now made its last phone on the Symbian operating system, the 808 PureView.
"The most logical thing would be for Microsoft to buy Nokia's phone business," said Rautanen, adding that the US company will come under intense pressure to do so from Huawei and Lenovo.
A bid by either of the two Chinese companies "would threaten Windows Phone's future, and Microsoft would have to make a bid" for Nokia in turn, Rautanen said.
Hakkarainen said however he thought a Chinese buyer would be "more logical", since the "weak" Chinese brands "could, with Nokia, gain a brand that is recognised around the world."
Rauhala said Huawei and Lenovo were courting Nokia because they "need the channels into mature markets" and they "have previously tried to grow through acquisitions."
Nokia dominated the mobile phone market for 14 years, until it was overtaken by Samsung in 2012 as the top-selling brand.
Amid the increasing competition from Apple and Samsung, the Finnish company dramatically changed its strategy in February 2011 when chief executive Stephen Elop warned Nokia was "standing on a burning platform" and needed to immediately shift course.
The shake-up involved phasing out the Symbian platform in favour of the Microsoft partnership.
Nokia has bet its future on its new Lumia smartphones, which aim to rival the iPhone and Samsung's Galaxy.
The company in April said a 27-percent volume rise to 5.6 million units reflected "increasing momentum" for the flagship handset family, but the company still lags far behinds its rivals.
"To give you an idea, Apple sold 40 million phones during the same period," Natixis analyst Eric Beaudet said in April.
ndtv.com
(Visited 1 time, 1 visit today)
6 Ways to easily access your NSSF account on your phone or computer
Find out information about Coronavirus in Uganda. More here.
By Our Reporter
Gone are the days when you had to first visit NSSF offices to access their services. NSSF services are now available at your fingertips.
The Fund, over the years, has introduced different platforms to improve their service delivery, and enable members to access NSSF services in an easy and convenient way from anywhere.
Whether you want to register, update your details, or just check your NSSF balance, you can now easily do so using your mobile phone or computer.
The Fund offers a wide range of e-channels that are convenient, user friendly and easy to navigate.
These channels include:
1. NSSFGO App
The NSSFGo app is a fast and convenient way to monitor your account. Through the app, you can view your current balance, check your salary growth rate, make voluntary contributions, know how much of your salary you contribute to NSSF, project retirement payout, see employment history, and see e-statements, claim for your age benefit and so much more. You can also register to become a member of the Fund using the app.
Download the NSSFGo App by clicking here if you're an Android user or click here if you are an iPhone user , you can also search for "NSSFGo" on both stores.
2. NSSF Web App
The fund also provides the option of experiencing the app functionality without necessarily downloading it.
Access NSSF services on your mobile phone, desktop or laptop by visiting the NSSFGo website.
Log into the web app with your registered phone number or email to access your account and all the features the mobile app provides with the same look and feel.
3. NSSF Corporate Website
You can also easily access NSSF services from the comfort of your office or home via their website. The website has a self-service section where members can see e-statements, make NSSF payments and also leave feedback among others.
It is also the primary online information portal for the Fund where you will find the latest updates, career opportunities, annual reports, to mention but a few.
4. SMS
Can't connect to the internet? No problem. Access NSSF services using any mobile phone, whether a feature phone or smart phone, by simply sending a text message to 6773.
1. For balance inquiry, send BAL to 6773
2. For mini statement, send MINI to 6773
3. For benefits claim status, send CLAIM to 6773
5. USSD
You can also register yourself for NSSF using your feature phone or access a mini statement and balance using the USSD option. The feature will work on a kabiriti or feature phone or smartphone.
Step 1: Dial *254# and choose your preferred language
Step 2: Select register member and then register self
Step 3: Enter your national ID number (NIN)
Step 4: You will get an SMS with your NSSF number.
6. Toll Free Line
If self-service is not your thing or you prefer speaking to a customer service agent, NSSF offers a toll-free line 0800286773 for any inquiries and requests. You can also contact customer support via WhatsApp on 0784259713 and the support team will reach out to resolve any challenges you might have.
(Visited 1 time, 1 visit today)