Jameson Irish Whiskey's acclaimed Bond & Connect event series, Jameson Hangout, wrapped up the month of September with an unforgeBable evening of music, entertainment, and connecCon. As part of Jameson's bond & connect event series, the event took place on the 30th of September at Ndere Cultural Centre. Jameson Hangout is a quarterly gathering, complemenCng the monthly Jameson and Friends events, and it brought together young people for a memorable experience.

The highlight of the evening was the electrifying performance by Nigerian sensaCon Oladapo, whose chart-topping hit "Proud" had the crowd singing along in unison. Oladapo's capCvaCng act was expertly ushered in by Janzi Extra, whose innovaCve band and DJ mix mashup leT aBendees in awe. Joshua Baraka joined him on stage to perform their new collaboraCve release "Without you" adding a unique flavor to the musical lineup.
Ugandan sensaCon Elijah Kitaka graced the stage with a breathtaking performance that leT the audience mesmerized. Rising star Carsten showcased his disCncCve style and musical delivery, earning accolades from the enthusiasCc crowd. Newcomer Ceee also took the stage, joined by Apass in a thrilling rendiCon of their collaboraCon, "River Nile."
The musical journey conCnued with an array of talented DJs, including DJ Kas Baby, Etania – The Life of the Party, Selekta Jeff, and DJ Tonny. NRG's Sean Preezy and Adele Kiele skillfully hosted the evening, keeping the audience engaged and entertained.
Organized by Talent Africa Group, Jameson Hangout is not a concert but a day-into-night Bond & Connect experience that features an array of entertaining games, including Jenga, Mini Pool, PlayStaCon, Cards, Sack Toss, and Beer Pong. ABendees also had the opportunity to indulge in a deligh_ul shopping experience, with vendors offering Afrocentric accessories, scents, hair care services, pedicures, and manicures.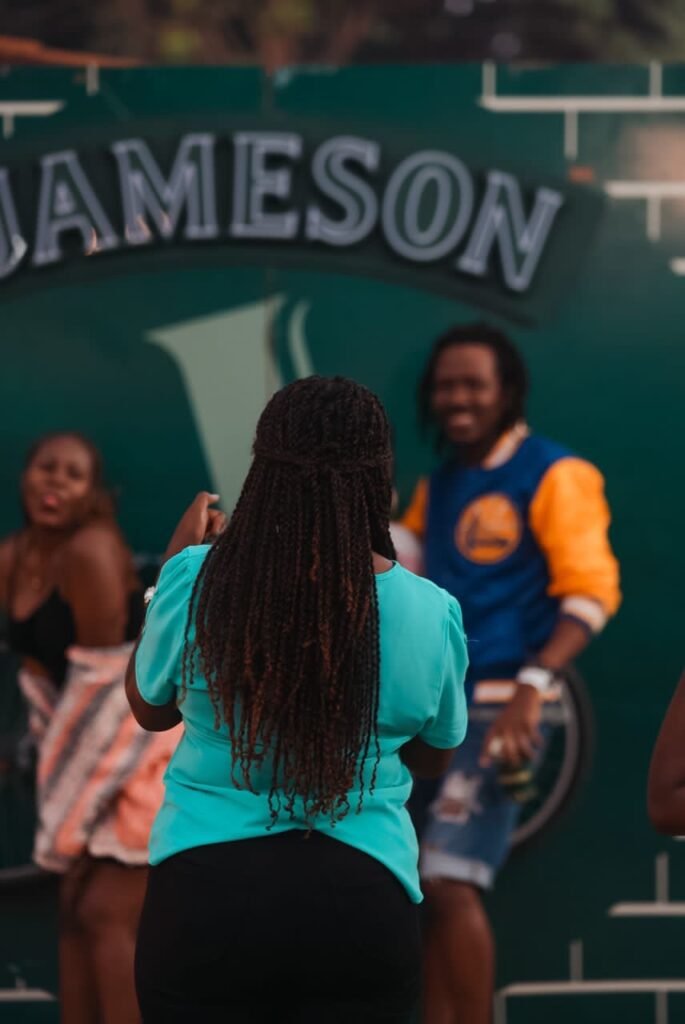 Jameson Hangout Cckets were in high demand and sold out before the event commenced. Only those who had pre-purchased Cckets had access to this incredible gathering at the Ndere Cultural Centre.
Jameson's Bond and Connect event series conCnue to target its core audience of L.A.D.S- adults aged 25 to 44, described as Learning, AcCve, Down-to-earth, Social connectors. The series aims to create a synergy between new music and the beloved whiskey brand.