Gato Preto kick off Nyege Nyege Music Festival

BigEyeUg Team
The annual music festival MTN Nyege Nyege kicked off on Friday at an exclusive launch party at Design Hub in Bugolobi. Music Duo Gato Preto entertained contemporary music lovers to give fans a glimpse into what to expect at this year's festival which is billed to be the biggest since Nyege Nyege was started in 2015.
The festival, which is sponsored by Bell Lager , Uganda Waragi and MTN Uganda, will go back to its home town, Jinja, at the beach front of Nile Discovery Beach. The Afrofuturistic duo Gato Preto –Lee Bass from Ghana and Gata Misteriosa from Mozambique – opened up this year to a line-up of 300 artistes selected from around the world who will be bringing contemporary African music to Uganda. Selected artists will be performing a collection of kuduros, kwaito, Afro house, hiplife, Tuareg rock, cosmic synths, Arab tech, Morrocan bass, zouk bass, soukous, balani, funana, swahaili trap and Tigrinian blues.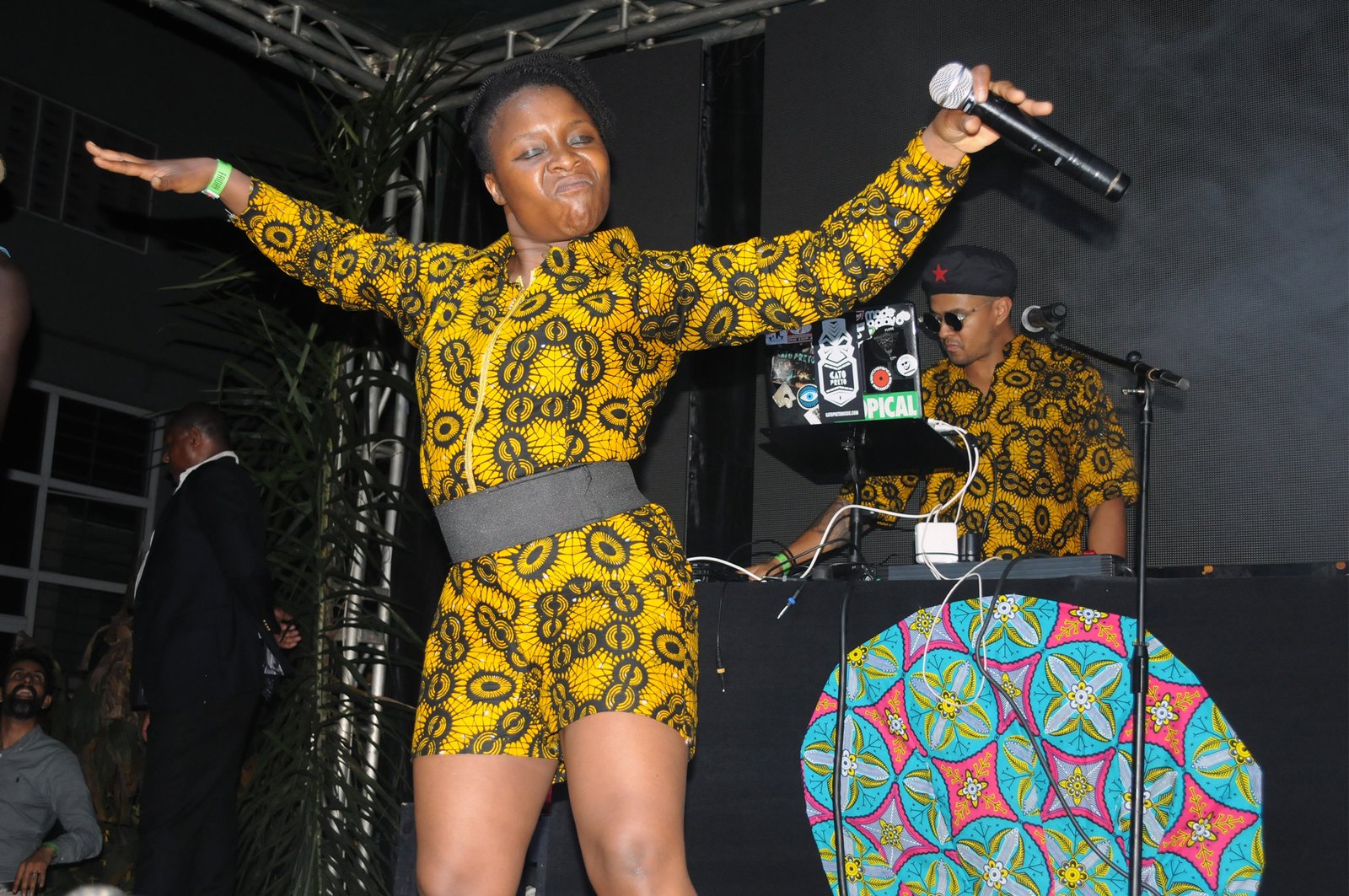 Uganda will showcase the best of the traditional musical heritage with musicians from over 15 tribes and a host of DJ's from around the country including electro Kadodi producers from Mbale, Acholi Dj's from Gulu and a who's who of Kampala's EDM music community.
From South Africa; Sho Madjozi, Rude Boyz, Dominowe and Phatstoki, folk/funk diva Zetina Mosia and underground electro producers Sleeping Buddah. The Tanzanian line up will feature the cream of the Singeli scene of Dar Es Salaam including the "Godmother of Singeli" Rehema Tahiri for an exclusive performance, as well as rhythm heavy Jagwa Music troupe and Gogo multi-instrumentalist Msafiri Zawose. Tuareg rock band Etran de l'Air will leave Niger for the first time to perform at MTN Nyege Nyege.
Kenya will be represented by L'Orchestre Les Mangelepa, considered as one of the golden era of Kenyan Lingala.
"Nyege Nyege is a unique music festival attracting a vibrant audience from Uganda and the world at large. Year on year, the festival has grown in strength and we are pleased to have been part of this journey for the past three years. We have made a commitment to this activity for the next three years and are confident that it will deliver guaranteed unique experiences with Bell Jamz and Uganda Waragi as partners," said Agaba Tumusiime, Brand Manager, Uganda Waragi.
In addition, the festival has birthed Nyege Nyege regional experiences in Gulu, Arua, Mbarara and Entebbe.
Nyege Nyege is a showcase of the connections between Africa and the rest of the world with Cumbia from South America, vodou jazz from Haiti and underground hip hop from America. Nyege Nyege takes its inspiration from the legendary World Festival of the Black Arts' that took place in Dakar Senegal in 1966.
Four days of non-stop musical celebration will include state of the art sound systems, games, picnics, boat rides, film screenings, custom made afro-futuristic decorations, biking and quad biking on the shores of the River Nile in a stunning location surrounded by over four acres of lush tropical forest.
(Visited 1 time, 1 visit today)
Voltage Music duo of Kent and Flosso have announced the release of their latest video titled "Aye"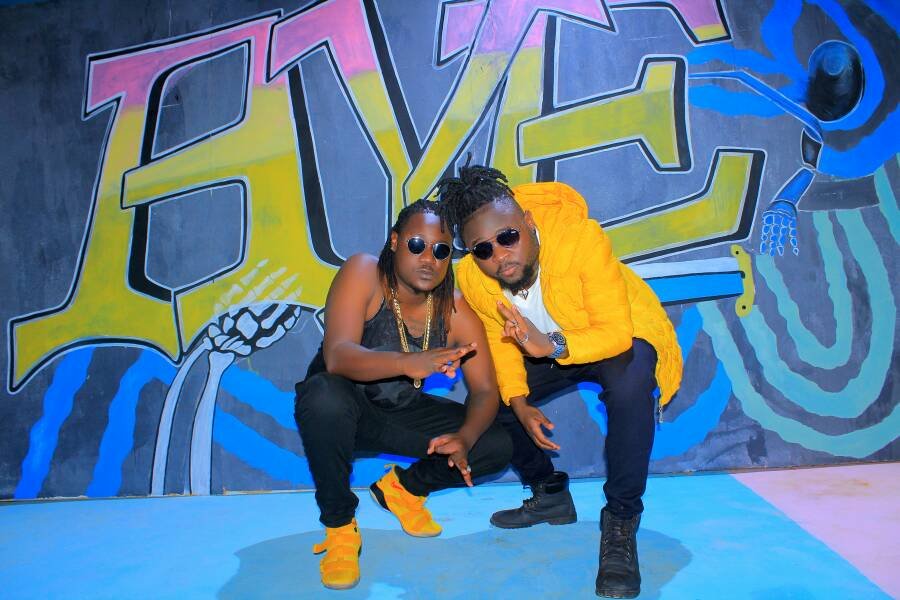 The song will be released this Wednesday 20th 2018 via their YouTube channel, according to information we have got from the duo's management. On Aye, the duo who released Killamigino just a few months back, teamed up with their soul-voiced producer Vad Beat to produce a mellow dancehall ballard. Based on the initial reception and reviews of the audio, we expect Aye to be another club banger.
We shall keep you posted here about the release.
(Visited 1 time, 1 visit today)
I want to raise a well-disciplined son — Cameroon Gitawo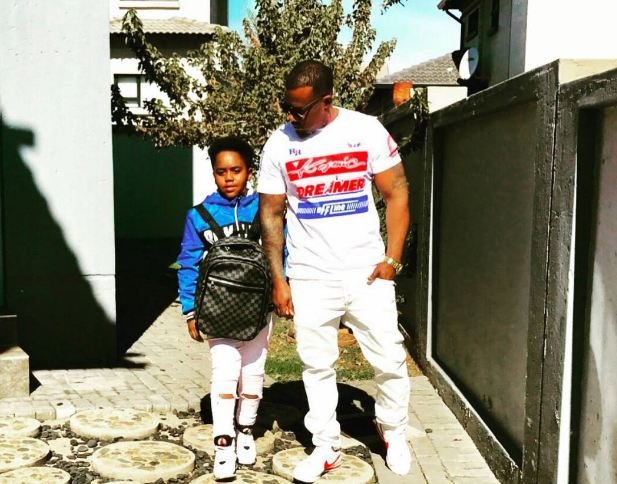 Parenting is no easy job. It even gets harder when you are in the spotlight because with fame comes public scrutiny. It is thus no surprise that celebrities have often been judged harshly in the court of public opinion for raising spoiled kids.
Well, it seems the story might go differently for socialite Cameroon Gitawo. The South Africa based Ugandan socialite seems determined to accomplish the herculean task of raising a well-disciplined son amid temptations of his lavish lifestyle.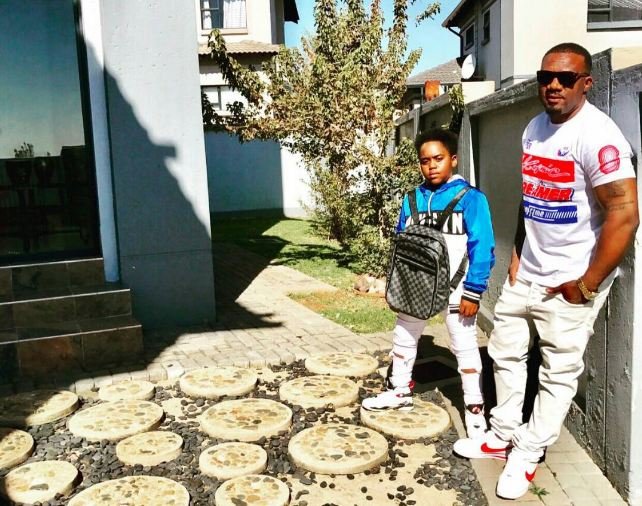 This comes after he opened up about his parenting goals on social media. In a social media post, where he is seen hanging out with his son, Chris Junior, in the backyard of his home in Sandton, Johannesburg, he revealed that he is grooming his son to be a responsible member of society. "My mission is to make my son a well groomed dude," he noted.
Can he accomplish this? Only time will tell.
Staff Writer
(Visited 1 time, 1 visit today)
Uganda Vintage and Classic Auto show 2018 edition officially launched

By Our Reporter
The CBA Uganda Vintage and Classic Auto show is back. Now in its 7th edition, the event promises to be bigger and better as organisers are this year adding new twists to spice it up. This was revealed by Dr. John Baptist Niwagaba, the Uganda Vintage and Classic Auto show proprietor, during the official launch of this year's edition which was held at Commercial Bank of Africa Uganda Limited (CBAU) Head Offices at Twed Towers, Nakasero on Tuesday.
"We are changing from a static show where cars are judged in one place to a mobile show where cars will move to a judging arena thus offering a lively experience to both car owners and spectators," Niwagaba revealed. "We are also introducing the collectibles category where other vintage items like gramophones and jukeboxes will be showcased."
To be held under the theme, "Beauty and the Beast", the event is expected to attract exhibitors from across the region including Kenya, Rwanda and Tanzania.
Speaking at the launch, CBA Bank CEO Anthony Ndegwa, noted that the bank is passionate about the car show because it is a space where the bank interacts with its clients and public in a fun-filled environment. He acknowledged the tremendous work done by Uganda Vintage team, pledging to support event for the foreseeable future.
The CBA Uganda Vintage and Classic Auto show 2018 edition will be held on Saturday, July 28 at the Kampala Sheraton Gardens.
(Visited 1 time, 1 visit today)