Facebook says bug exposed 6 million users' contact information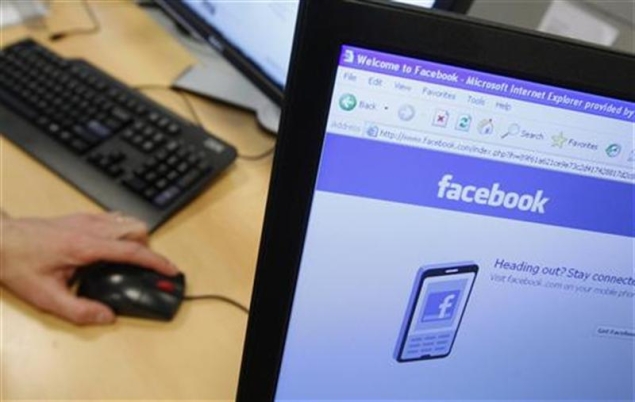 Facebook Inc has inadvertently exposed 6 million users' phone numbers and email addresses to unauthorized viewers over the past year, the world's largest social networking company disclosed late Friday.
Facebook blamed the data leaks, which began in 2012, on a technical glitch in its massive archive of contact information collected from its 1.1 billion users worldwide. As a result of the glitch, Facebook users who downloaded contact data for their list of friends obtained additional information that they were not supposed to have.
Facebook's security team was alerted to the bug last week and fixed it within 24 hours. But Facebook did not publicly acknowledge the bug until Friday afternoon, when it published an "important message" on its blog explaining the issue.
A Facebook spokesman said the delay was due to company procedure stipulating that regulators and affected users be notified before making a public announcement.
"We currently have no evidence that this bug has been exploited maliciously and we have not received complaints from users or seen anomalous behavior on the tool or site to suggest wrongdoing," Facebook said on its blog.
While the privacy breach was limited, "it's still something we're upset and embarrassed by, and we'll work doubly hard to make sure nothing like this happens again," it added.
The breach follows recent disclosures that several consumer Internet companies turned over troves of user data to a large-scale electronic surveillance program run by U.S. intelligence.
The companies include Facebook, Google Inc, Microsoft Corp, Apple Inc and Yahoo Inc.
The companies, led by Facebook, successfully negotiated with the U.S. government last week to reveal the approximate number of user information requests that each company had received, including secret national security orders.
Thomson Reuters 2013
(Visited 1 time, 1 visit today)
Swarm Summit and Tech Expo returns this year, slated for 22nd – 23rd November
By Reporter
Hive Colab has partnered with ICT Association of Uganda (ICTAU) and will this years hold another edition of the Swarm summit. This year's exhibition will be at UMA show ground between 22nd to 23rd Nov. 2019.
This year's exhibition will be themed "Celebrating Uganda's Digital Transformation". The Swarm summit and Tech Expo is aimed at recognizing the different levels of development of Uganda's digital landscape, showcasing the different entities working to create a harmonious tech ecosystem in the country.
"From its humble beginnings as the first tech hub almost 10 years ago, Hive Colab has supported the entrepreneurial spirit of Uganda's in technology. Three years ago we launched the annual Swarm Summit to provide a stage where Uganda's digital entrepreneurs could share their innovations and their stories," said TMS Ruge; Co-founder and Director, Hive Colab. "This year, we're thrilled to expand on that spirit with a partnership with ICTAU to launch this year's Swarm Summit and Expo. We're thrilled to provide a larger stage to showcase the technological innovations shaping Uganda's digital economy," he added.
The summit celebrates Uganda's top business and technology minds building enterprises powering Uganda's emerging digital economy.The Expo is open for the public to attend. To attend or exhibit register here www.swarm.ug
(Visited 1 time, 1 visit today)
Ugandan Digital Agency "Definite Creations" ranks 9th among top Web Design companies in the world
Ugandan website designing company Definite Creations has been ranked among the top global website designing companies by Yahoo Finance Magazine. The Ugandan website designing giant beat over 1,500 participating companies to a top slot.
Definite Creations is a premier digital agency in Uganda providing compelling digital solutions in professional website design and hosting services, search engine optimization and social media marketing, mobile Apps and software development to help businesses achieve more.
Participating in this ranking and emerging 9th out of the top 25, Definite Creations managed to beat over 1,500 participating companies from different countries based on price, portfolios, reviews, leadership and expertise.
Speaking to Definite Creations about this milestone, Lodi Daniel, the founder and CEO of Definite Creations admits that it's a very humbling experience having your company feature on prominent magazine like Yahoo Finance, "I would like to give the glory back to God and thank all the team at Definite Creations for the great work they are doing thus far. And this is our renewed commitment to continue providing quality and effective Digital marketing services to our clients and urge businesses to embrace Digital to spiral their business growth" He added.
"Definite Creations is currently serving clients in Uganda, South Sudan, South Africa and this ranking will provide opportunities for us to tap into the global clientele".
Source: https://finance.yahoo.com/news/top-25-design-companies-around-031500171.html
The survey was carried out by DesignRush, a B2B market place that features the top agencies around the world, including the best Digital Agencies, Logo Design, Branding, Digital Marketing, Website Design, ecommerce Web Design Companies, and more.
(Visited 1 time, 1 visit today)
Infinix to unveil a phone with the latest technology
By Staff Writer
Infinix Mobility's newest gadget brings science fiction to reality with the Augmented Reality.
The tech company is rumored to unveil its hottest new innovation on 8th July 2019 which includes Augmented Reality (AR)core, AR measure and Quick note. Infinix Mobility has proved extremely impressive setting a trend in the smartphone industry with its latest technology in the upcoming device, the NOTE6 aimed at providing users with reasonably priced device with a higher level of technology.
"We are moving from being just a smartphone company to bringing the high technology to everyone at affordable prices and the pretty cool NOTE6 is the beginning of greater innovation. The NOTE6 may not only be a phone with the AR core but is a device below One million shillings with such great features for everyone." Marketing Manager, Ms. Gladys Liu said.
The NOTE6 AI powered X-pen comes with a lot of interesting functions which automatically detects and connects phone numbers, reminders, alarm clocks from the content recorded.
In addition, the X-pen has Intelligent gesture which can quickly erase the modified content, export pictures / format easily to spreadsheets, word document and handwritten font is easily translated into text.
The NOTE6 is rumored to have triple rear cameras, with a 3 days battery life and a tremendous upgrade in the RAM and storage capacity providing a user with space enough to store over 15,000 pictures, videos and a smooth user experience without lagging.
The NOTE6 will be available in three colors.
(Visited 1 time, 1 visit today)