Uganda Water & Juice Manufacturer's Association vow to amplify plastic recycling in Uganda

The Uganda Water & Juice Manufacturers Association (UWJMA) have committed to ramp up the collection of plastics from the environment to limit environmental degradation.
This after Coca-Cola Beverages Africa Uganda hosted the Uganda Water & Juice Manufacturer's Association members at Plastic Recycling Industries Nakawa, where they recycle plastic waste.
Speaking on behalf of CCBA Uganda, Mr. Simon Kaheru, the Director Public Affairs and Communications said, "As CCBA, we are committed to environmental stewardship. As a responsible Company, we focus on constantly reducing the impact of our packaging on the environment through the light weighting of our packaging material and supporting recycling efforts. In Uganda, we were the first Company to construct PET collection centers across the entire Country when we first launched plastic packaging in 2010. Right now, our recycling plant here in Nakawa collects between 7- 10 tonnes of plastic every day, ridding the environment over 300 tonnes of plastic per month."
"Through our processes, we are able to create employment for over 1500 Ugandans especially the urban poor. It is important to note that 80% of these collectors are women who at least earn about $17 per week. The CCBA recycling factory – Plastic Recycling Industries located in Nakawa is a demonstration of the company's long term commitment to environmental sustainability in Uganda. To date we collect 33% of the plastic we produce as CCBA which is about 40% of all soft drinks bottled in plastic in Uganda." He added.
Morgan Bonna, the secretary of the Association, echoed the need for all bottlers to come together and collectively tackle the issues of environmental degradation. The Association as a collective body of manufacturers of bottled water and juice, should take a note of the efforts of its member and push the recycling agenda in Uganda.
On his part, the Chairman of the Association Mr. Tony Ghadoke, thanked PRI, a Subsidiary of Coca-Cola Beverages Africa for the great work its doing in not only collecting solid waste but also enhancing the livelihood of both the youth and women. He pledged the Association's support in the fight against Plastic waste that is choking the environment.
The Association has committed to chart a way forward and implement the agreed action points immediately.
The UWJMA is a National Association of producers of bottled juice and water, and currently has 18 members.
(Visited 1 time, 1 visit today)
Infinix Hot 6 has been launched in Uganda

Infinix has launched something new for the Ugandan market. The World's fastest growing brand has unleashed a new model called the Infinix Hot 6 that defines fashion and technology.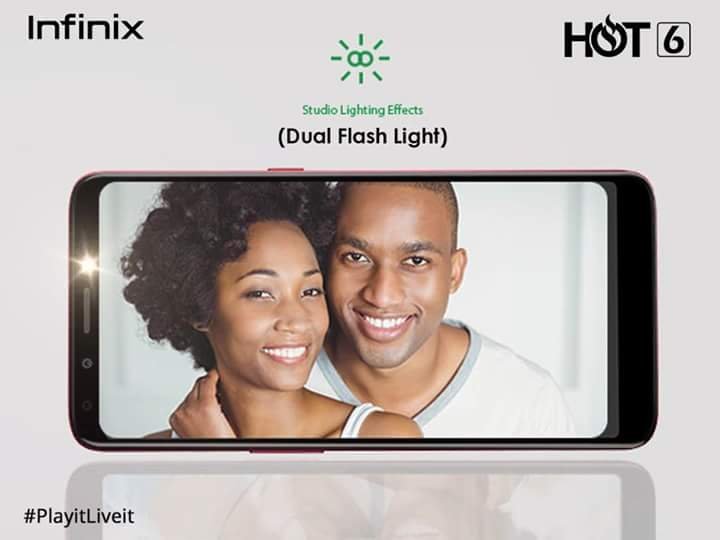 The new smart phone combines latest in technology and lifestyle aspects using the latest design technologies like the 6 Inch 18:9 HD+ Infinity display which allows the user to view more content on their screens, the latest XOS 3.3 Hummingbird built around Android 8.0 Oreo (Go Edition) which is well optimized to give you a smooth experience on the Hot 6 plus a massive 4000mAh battery with a standby time of over 2 days and also comes with quick charge. It comes with 1GB/2GB RAM and 16GB ROM.
For music lovers, this is the phone for you as it puts more focus on the mobile sound of the device hence the slogan #PlayItLiveIt. The Hot 6 incorporates dual Dirac 3D Stereo Surrounding speakers for an immersive audio experience, carries a 13MP + 5MP and also has a fast fingerprint scanner for security purposes as well as Face Unlock which allows you to unlock your phone by scanning your face.
Amongst the key advantages of Android Oreo Go Edition are a seamless but fast user experience plus enhanced data experience.
The Hot 6 will be available in Sandstone Black, Blush Gold, Bordeaux Red and Sapphire Blue. It is available at all Infinix Branded shops near you at only UGX 463,000.
Grab yours today.
(Visited 1 time, 1 visit today)
Taxify Boda marks 100 days in Kampala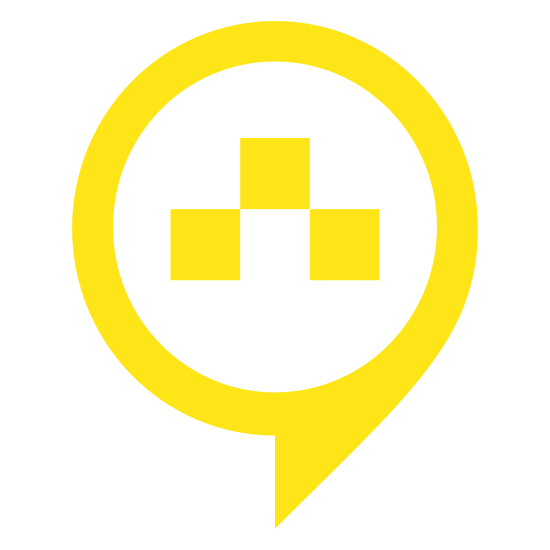 Kampala, 21st May 2018: Taxify, the world's fastest-growing ride-sharing app, looks back at the first 100 days of Taxify Boda in the pioneer city where the category was offered. The company has seen hundreds of Boda boda drivers sign up to drive on the platform since the launch in February 2018.
The Taxify Boda category has continued to grow exponentially. The number of Taxify Boda trips today is twice the number of vehicle trips completed in Kampala. Taxify records show that Boda Boda trips grew 5 times within the first 100 days of the category launch in the Ugandan capital.
The volume of trips completed on a Boda boda in Kampala grew 500% compared to a 200% growth in the number of vehicle trips on the Taxify application within the same period.
Kampala was the first city where Taxify Boda was launched and offered as a category to riders. Boda Bodas are a preferred means of transportation in Kampala by riders seeking to avoid city traffic and to get to their destinations faster.
Operating in 26 countries globally, Taxify attributes its success to its driver-friendly platform. The ride-sharing platform takes only 15% commission from its driver – partners while also offering them added benefits, such as loyalty awards and the ability to set their own radius for pickups. The lower commission allows Taxify to offer lower prices for riders and more take-home pay for driver- partners.
Taxify continually commits to meeting the unique needs of riders in every city in which the company operates. New secondary categories in East African cities like Boda boda in Kampala, and Bajaji (three wheeled rickshaws) in Dar es Salaam have seen the firm increase its user base tremendously.
Julian Byamugisha. Operations Manager for Taxify in Uganda, said, "The growth we have seen in the Boda Boda category is a reflection of the needs of the people in Kampala. Being able to meet the needs of the local people in every city is what will eventually result in business success ."
Fun Facts
There are about 300,000 Boda bodas in Uganda
Boda Boda driving is the second highest source of employment after agriculture
Taxify launched in Kampala in October 2017. 4 months later, in February 2018, Taxify introduced the Boda Boda category: Taxify Boda
The most popular Boda boda model on the Taxify Platform is the Boxer
The highest fare ever paid on a Boda trip was UGX 71,000 for a trip from Kulambiro to Entebbe
The longest trip on a Taxify Boda lasted about 18 hours
5PM is the busiest hour for Boda Bodas in Kampala
About Taxify
Taxify is one of Europe's leading ride-sharing platforms, connecting millions of riders and drivers around the world to make travel easier, quicker and more reliable. Taxify's efficient and tech-enabled business model benefits both driver – partners who have to pay a smaller commission as well as riders who end up paying less for their ride.
Founded by Markus Villig, Taxify launched in 2013. It's one of the fastest-growing ride-sharing platforms in the world, focusing on Europe and Africa.
Taxify has more than 10 million customers in over 20 countries globally. For more information, please visit https://taxify.eu/cities/kampala/
(Visited 1 time, 1 visit today)
Airtel Uganda to handover foodstuffs to Muslim communities in Ramadan campaign

Airtel Uganda has launched an extensive Corporate Social Responsibility campaign of giving that will be held countrywide throughout the Holy Month of Ramadan. The campaign is aimed at shedding light on the true Ramadan spirit and celebrating this special time of the year with the local communities.
The CSR campaign begun with a handover of foodstuffs to the Wandegeya muslim community to assist them in preparing their Iftar meals.
Commenting during the handover, Mr. Ali Balunywa the Airtel Uganda Sales & Marketing Director said: "We would like to take this opportunity to greet you all on the blessed occasion of the Holy Month of Ramadan. This month presents a special time for our organization to communicate and interact with the community through our charitable
programs. Every year at Airtel we prove that we are a company that pioneers in the social involvement, where we play a big role to give back to the community."
Balunywa went on to explain that, just like every year, Airtel will be sharing the joys of Ramadan by distributing food stuffs every week throughout this holy month to the underprivileged in over 24 mosques across the country. The company specifically chose highly populated areas to reach out to the maximum number of people. Some of the districts earmarked for Ramadan donations include Kampala, Masaka, Mbale, Mbarara, Lira, Kamuli, Fortportal, Gulu, Iganga, Hoima, Jinja, Arua, Tororo, Kabale and many others.
Balunywa added: "Our pledge towards our customers of providing the latest and best technologies has never been broken, and today we continue our promise towards the entire community through our annual Ramadan CSR campaign."
In addition to the food stuffs, the company has launched a campaign where subscribers that recharge a minimum of 500/- through Airtel money & E-recharge will receive free 100MBs, 100SMS (Airtel to Airtel SMS) and 30Minutes (Airtel to Airtel calls). These minutes, MBs & SMS can be used between midnight & 6am daily and expire at 6am.
(Visited 1 time, 1 visit today)