Top Women receive Airtel Women of Substance Awards

At the "Together We Can" Women's Day Concert last Saturday (8th March, 2014) evening at Garden City Rooftop, Airtel awarded Uganda's top six women of substance. These are the women who have showed and had an impact on our society. The awards were based on an online voting process where people had to vote for the woman they think deserved to win the award.
The concert being headlined by Jamaican songstress Nyanda of the Brick & Lace group and top Uganda female musicians saw a massive turnout of people.
Although, the Airtel Women of Substance Awards was previously being held by Warid Telecom which merged with Airtel last year, the Third Annual Women of Substance awards did not disappoint at all.
The Winners
The Nabagereka (queen) of Buganda Sylvia Nagginda was awarded the Mentor of the year award.
Kampala City Council Authority's Jennifer Musisi was awarded the Public Service award for her efforts in revamping the city.
Juliana Kanyomozi won the Music award.
Uganda's chess session Phiona Mutesi received the Sports woman of the year award.
The ever funny Anne Kansiime won the Arts and Culture award.
In the field of media, Siima Sabitti came on top of her compatriots.
(Visited 1 time, 1 visit today)
Photo: Forget Diamond Platnumz, Zari has a new man
I build my men, I'm not the type that takes, I'm the type that looks at what we have and consider how we can double or triple the blessings. – Zari

By Staff Writer
Continental socialite, Zari Hassan, has been quiet for sometime about her love life but she has decided to let it known who keeps her awake at night following her bitter breakup with Tanzanian superstar Diamond Platnumz.
According to the 38-year-old mother of 5, she has found a new man who accepts her the way she is and appreciates every bit of her.
Zari revealed to her fans on Instagram that she has found the one despite what people say about her. She said the man's name is Mr M(not revealing so much at the moment) and that the two are happy.
Zari posted; I've been there before and it still doesn't make any sense to me.
Yea I am weak, I need to accept, Wana know why? I give my all. I build my men, I'm not the type that takes, I'm the type that looks at what we have and consider how we can double or triple the blessings. With you I've learned so much, I appreciate life itself because of your humbleness. I always imagined my forever but didn't have an idea what my forever looked like. 5 kids, other guys etc but you still found me the sexiest woman alive. Wooooo ain't I so blessed🙏. I love you so much Mr M, it's not the material things you shower me with, I've seen those and even bigger and better. But, its you, your heart, your whole being and how you make me and my kids feel. It takes alot of courage from YOU Mr M.. 5kids, 38, wow….. you Heaven sent babe, That said, I end here! I l you M😘"
(Visited 1 time, 1 visit today)
Photos: What you missed as Selector Jay celebrated 15 years of deejaying
By Our Reporter
Selector Jay, who started out as a mobile DJ 15 years ago, has finally come of age. He stamped this with a mega show on Thursday evening at the Club Guvnor parking lot.
The cheerful DJ who has played at some of the top clubs and hangouts in the country saw his fans he has amassed over the years come out to celebrate with him his 15 year journey.
Despite the low turn up, revelers had a fun time as they danced away the  evening as different deejays took to the turntables. From Slick Stuart & Roger, to DJ Aludah, to DJ Nash, to DJ Brian, it was a rich line up that kept the crowd on their feet as they waited for the main man of the evening.
Selector Jay finally took over the turn tables minutes after midnight and was welcomed with wild screams and cheers from the already excited crowd. He kept up the tempo as he sampled several Ugandan hit songs during his set, much to the delight of the crowd who danced and mimed their favorite songs.
Jay was overwhelmed with the love shown by his fans and could not hide his gratitude as he continuously thanked the crowd for coming to celebrate with him this milestone.
Meanwhile, the event was spiced up with artiste performances who included Micheal Ouma, Feffe Busi, Eddy Kenzo, Bebe Cool, King Saha, Exodus, and Fik Femica among others.
The event was organized by Muchachos Events and sponsored by Johnnie Walker.
Here are some photos from the event.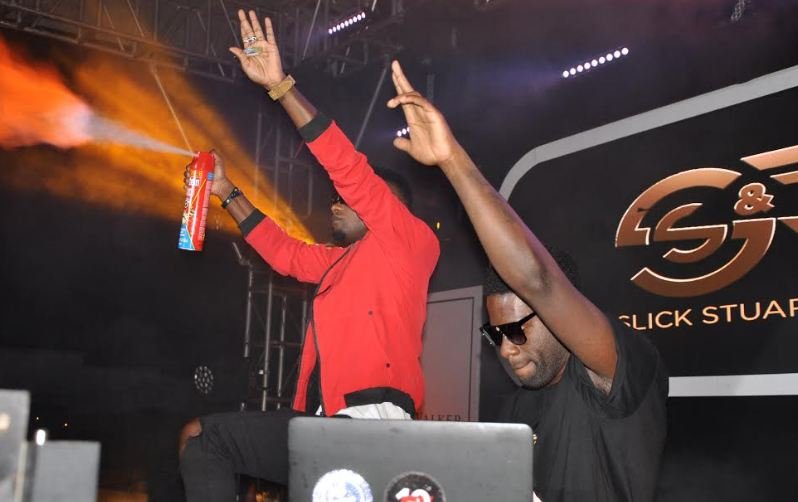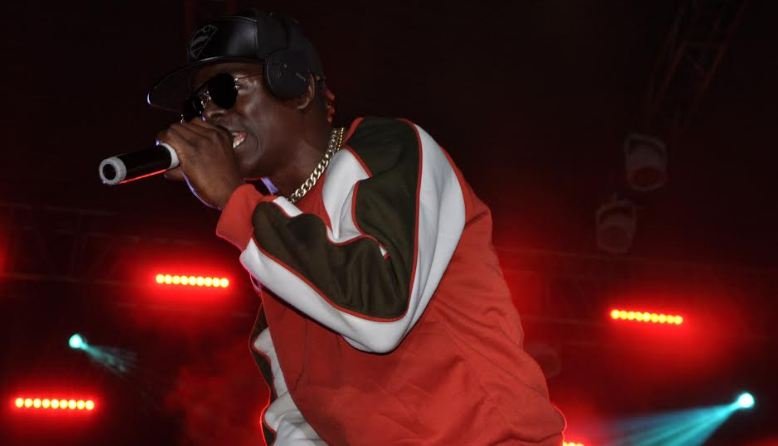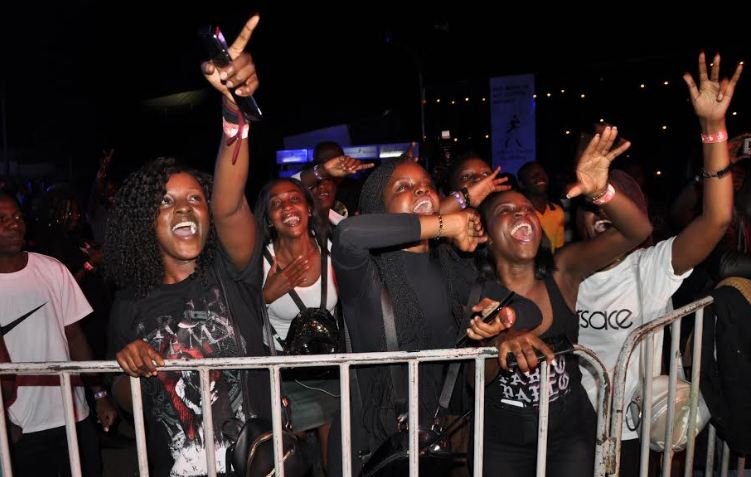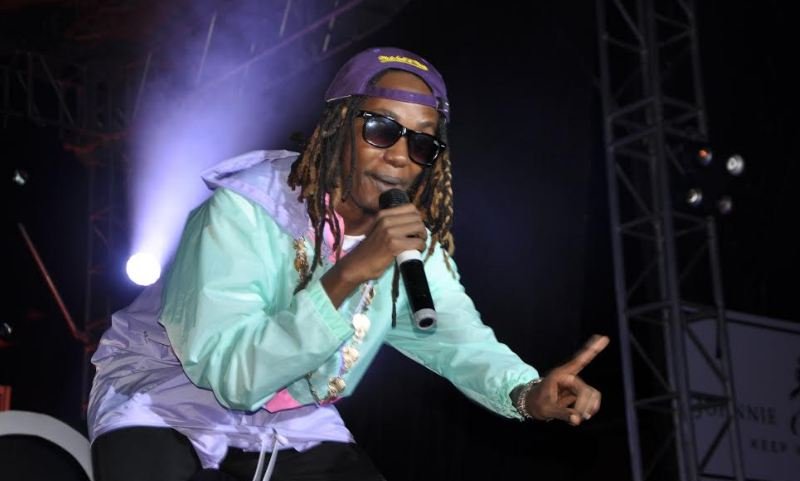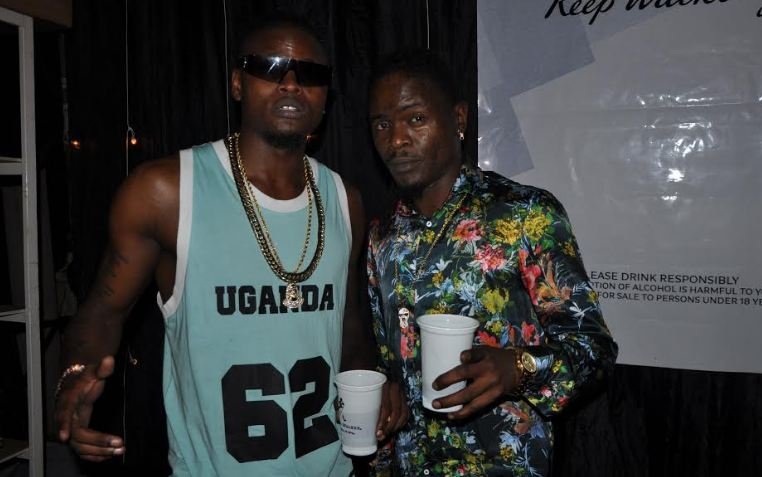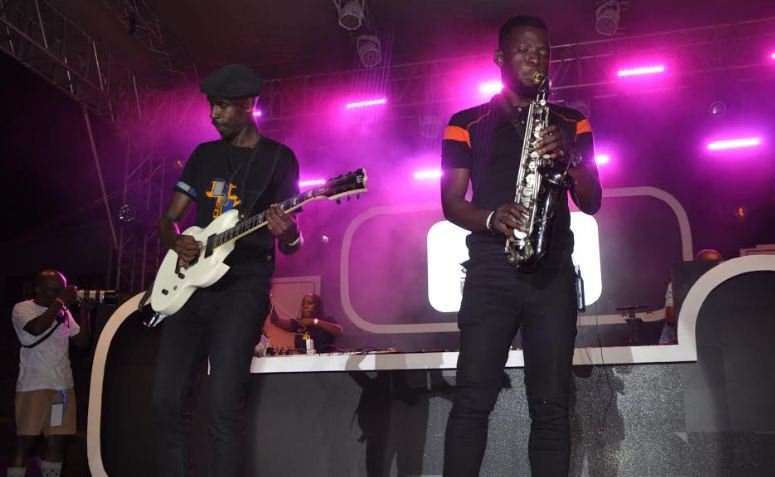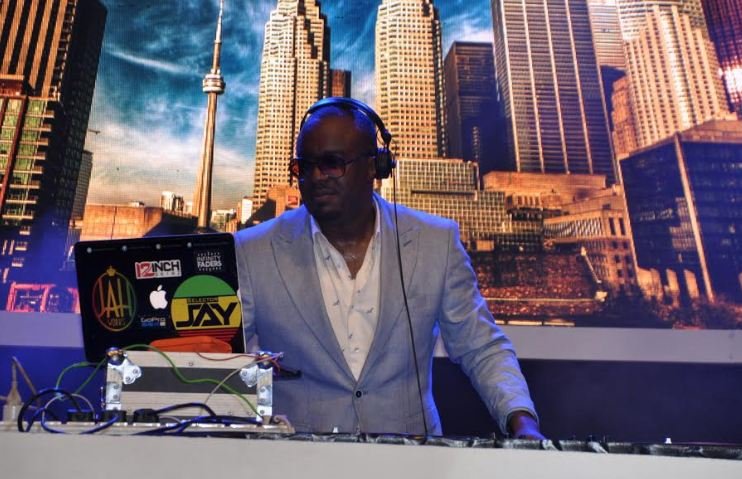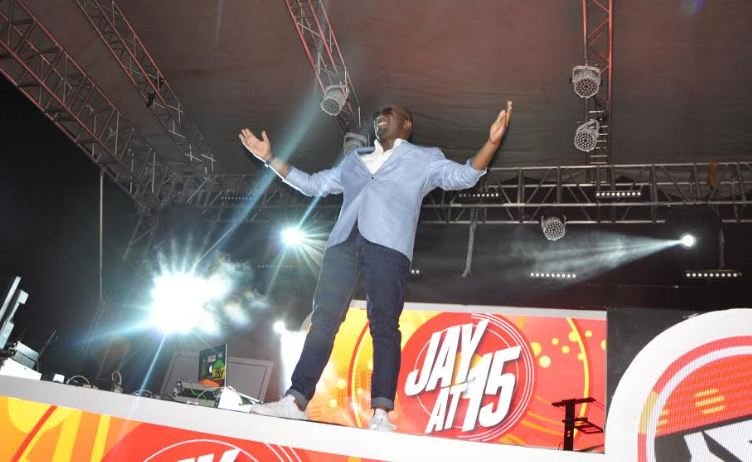 (Visited 1 time, 1 visit today)
TRIBUTE: Alex Muhangi carrying the Comedy Industry over years
Well, lets talk about a Ugandan comedian, sound engineer who worked with Fenon for more than 5 years before moving on as, director and host Comedy Store Uganda. As one of the pioneers of standup comedy in the English language in Uganda with Crackers, Muhangi always dreamed big even when others opted to quit being funny. 4 years back, Comedy Store premiered at Diner's Lounge (Now Lit LOUNGE) in Bukoto before moving to The 400 Bar in October 2017, and in January 2018 to date, the show is always at UMA Main Exhibition Hall in Lugogo Every Thursday.The Comedy industryAs a result of Comedy Store, many other comedy shows have emerged though they dont tend to last long, the one important factor is, Muhangi still and is always celebrated by fellow comedians for having created a platform that has earned them massive wealth and respect from the society. At his weekly show, with entrance as low as 20k, the Comedy store gives you a massive thrilling 7hours entertainment experience that's worth 50k. The show features a live band, comedy performances, talent showcases and ends with a performance from a guest artiste performance.New Comedy talentsThe show features a live band, comedy performances, talent showcases and celebrity musicians' performances. The show opens with the red carpet and Alex Muhangi interviews the day's performers and celebrity guests. Over the years, new talents have emerged and now house hold names in the comedy indsutry, thanks to the Comedy Store Uganda;MC MariachiTeacher MpamireKalela Alex OmusogaMadrat & ChicoRein and MaulanaJaja BruceCrazy UniversityGodi GodiSeveral top Comedians and acts from Africa have performed at Comedy Store including Eric Omondi, Nameless, Jaguar from Kenya, Arthur Nkusi, DJ pius, Charly n' Nina from Rwanda, and many others. Year in, year out every Thursday, ALEX MUHANGI swiftly continues Walking in his own 'COMEDY' Lane, being able to set up a show that brings together over 3000 people is not an easy job.
(Visited 1 time, 1 visit today)