Sheebah Karungi leads nominations at HiPipo Music Awards: Check out full list here!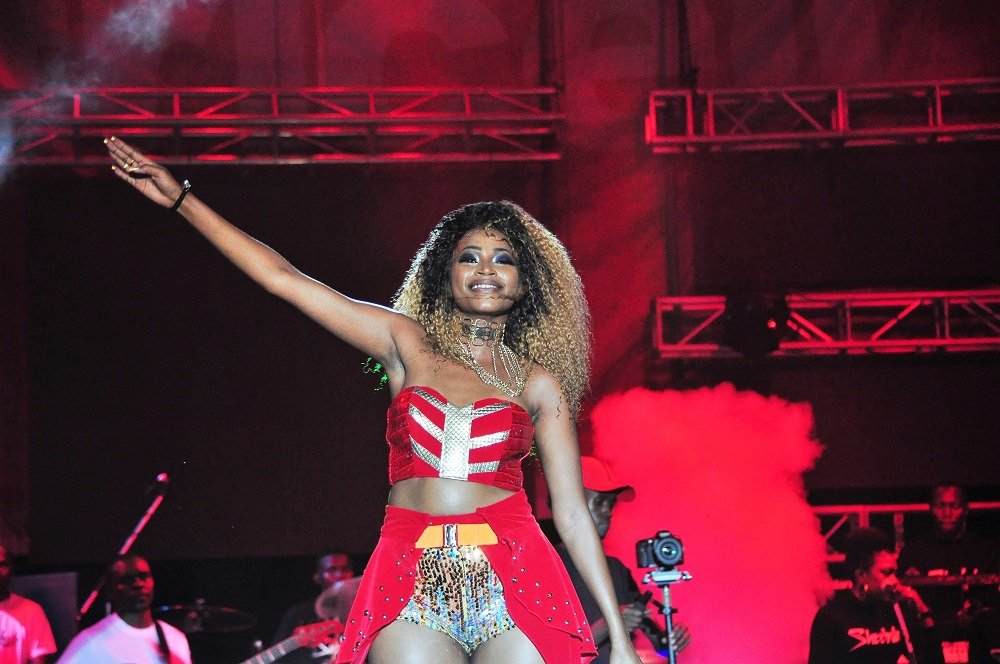 The nominations for the 5th prestigious HiPipo Music Awards (#HMA2017) were this week released from Monday 5th December to Friday 9th December.
A total of 35 categories were released including four special categories namely; Quinquennial Africa Music Vanguard Award (2012/2016), Music Icon of the Decade (Uganda: 2006-2016), HiPipo Video Trailblazer Award and Lifetime Achievement Award. The other categories include East Africa Best Video, East Africa Super Hit, Song of the Year from Kenya, Tanzania, Rwanda and South Sudan. The nomination list is then completed with Uganda's best performers as selected from different music genres and styles.
Sheebah Karungi, who has undoubtedly had an exceptional music year, topped the nominations with 11 nods including Artiste of the Year, Best Female Artiste, Song of the Year, Video of the Year and Album of the Year among others.
The other top nominees include Ziza Bafana, Radio and Weasel, David Lutalo, Bebe Cool and Eddy Kenzo with each having at-least 5 nominations.
Here's the full list of nominees:
Artist of the Year
Ziza Bafana
Winnie Nwagi
Sheebah Karungi
Radio and Weasel
Eddy Kenzo
David Lutalo
Bebe Cool
Best Male Artist
Ziza Bafana
Navio
Eddy Kenzo
David Lutalo
Bobi Wine
Bebe Cool
Best Female Artist
Irene Ntale
Mary Bata
Rema Namakula
Sheebah Karungi
Stecia Mayanja
Winnie Nwagi
Best Music Group
B2C
City Rock Entertainment
Da New Eagles
Pine Avenue5
Radio & Weasel
Viva Stars
Best Breakthrough Artist
B2C
Carol Nantongo
Ceaserous
Ffeffe Buusi
Jovan Luzinda
Roden Y
Album of the Year
Nva Kampala by A Pass
The Chosen Album by Navio
Nkwatako by Sheebah Karungi
Sidda Mukyaalo by Young Cardamom & HAB
Zero to Hero by Eddy Kenzo
Video of the Year
#1 Spice by Young Cardamom & HAB
African Gal by Bebe Cool
Crying by Sauti Ya Africa
Kisasi Kimu by Sheebah Karungi
Speed by Juju
Viva Africa by Eddy Kenzo
Song of the Year (Uganda)
Tuli Majje by Ziza Bafana
Nkwatako by Sheebah
Njogereza by Navio
Mwana Gwe by King Saha
Musawo by Winnie Nwagi
Kabulengane by Bebe Cool
Best Audio Producer
Danz Kumapeesa
Diggy Baur
Dr Fizzo
Nessim
Paddyman
Yaled
Best Video Producer
DFH Uganda (Dr. Cyril Ducottet)
Grate Make Films (Dr. Pest)
Jahlive Films (Dr. Frank Jah)
NG Filmz UG (Dr. Nolton)
Savy Films (Dr. Sasha Vybs)
Best Song Writer
Dokta Brain
John Kay
Moses Radio
Nince Henry
Rafiki
Unique
Best Hip Hop Song
Batuwulira by BigTril ft. Fille
Bukokolo by Mulekwa Nampeera
Eh Mama by Mith ft. Maro
Nduulu by Victor Kamenyo
Nsekula by Feffe Bussi and Sheebah
Sala Puleesa by Mun G
Tunyumize by Gravity Omutujju
Best RnB Song
Addicted by Maro Ft Iryn Namubiru
I Do by Diana Nalubega
Kidomoole by Hindu Asha
Kyewankola by Fille & Ray Signature
Nawe by Clarissa Nabulime
Nsikatila by Undercover brothers
Best Ragga Dancehall Song
Emotoka by Lil Pazo
Farma (Farmer) Remix by Ykee Benda And Sheebah Karungi
Ki Ekiganye by Bebe Cool
Still Standing by Cindy Sanyu
Tuli Kuki by Spice Diana
Tuli Majje by Ziza Bafana
Walk To Work by Nutty Nathan
Best Reggae Song
African Gal by Bebe Cool
Mariana by A Pass
Namagembe by Maddox Semanda
You are Mine by Nubian Li & Katera Afrika
Best Religious Song
Abikwasaganya by Coopy Bly
Ani by Levixone
Gwensinza by Sarah Musayimuto
Happy by Exodus
Omusiibi by Swahaba Kasumba
Talemwa by Maureen Nantume and Pastor Bugembe
Sinze Ninja By Naira Ali
Best Band Song
Alintwala by Stecia Mayanja
Embosera by Jovan Luzinda
Nantale by Chris Evans
Oliwa Mukisa by Stabua Natooro
Onsaanuula by David Lutalo
Sembera by Mary Bata
Best Folk Song
Mayumba Kumi by Jackie Kizito
Njogereza by Navio
Omulangadu by Gibson Fitting & Angella Kirabo
So Nice by David Lutalo
Tindi Tindirio by Kapalaga Baibe
Africa by Henry Tigan ft Kian Banks
Best Zouk Song
Ddagala by Eddy Kenzo
Omusawo by Winnie Nwagi
Ontuuka by Carol Nantongo & Dr Hilderman
Same Way by Geosteady And Lydia Jazmine
Sembera by Irene Ntale
Sibookya by Princess Amiirah
Sibyamukisa by Rema Namakula
Best Afrobeat Song
Agatako by Deejay Pius And Dr Jose Chameleone
Aidah by Bobi Wine
Akalulu by Ziza Bafana
Mwana Gwe by King Saha
Mwana Wabandi by Radio and Weasel
Ndiwamululu by Geo Steady
Nkwatako by Sheebah Karungi
Number Emu Kabako by Roden Y
Best Afropop Song
Dangerous by Ceaserous
Kaazi Yetu Afande OJ & Afande Miah
Kabulengane by Bebe Cool
Nazaala by Lily Kadima
Nkuziniremu by Big Eye
Omulembe Guno by Aziz Azion and Sheebah Karungi
Best DJ
B2K Selector
Deejay Crim
DJ Baby Love
Dj Crisio
Dj Hearts
Dj Mark
Dj Shiru
Dj Slick Stuart & Dj Roja
Selector Jay
Best Regional Song
Ngom Ukelu by Bush Boy
Professor by Carol Kay
Kyakwera by Penny Patra Ft. Master J
Obulimi by Shine Omukiga
Ninkwesiga by Ray G Rhiganz
SeNiyo Uffura by Kmas
Leb Luo Kur by Okeng Born Town Ft Professa Big Wokos
Sekamu by Jessy Nector
Calo Fire by Tembo Hudson
Batugeya by T Jay Ft. Juicy Landy
Nalaarila by Omukajanga Jose MC Da Virus and Sarah Ntuule
I love You by Candy Beibe
Imito Gwaka by Pretty B Ft OJ Maxwell
Must Watch Talent (Commendation Certificate)
Aidan Queen
Allan Hendrick
Byaxy
Da Agent
Danra De Leader
Dickson Effekt
Hot Kawa
Jayman and T-Paul
Joe Bbosa
Kent & Flosso Voltage Music
KizAza
Lilian Fatta
Minayo
Shidy Style
Topic Kasente
Karama
Commended A-Cappella Group (Commendation Certificate)
Canaan Gents
Cape Brothers
For HIM
His Grace
Jehovah Shalom
Melody Gents
The Harmonics
Quinquennial Africa Music Vanguard Award (2012-2016)
Anselmo Ralph
Bebe Cool
Cassper Nyovest
Diamond Platnumz
DJ Arafat
Eddy Kenzo
Fally IPupa
Radio and Weasel
Sarkodie
Sauti Sol
Toofan
Wizkid
Music Icon of the Decade
Sheebah
Ronald Mayinja
Radio and Weasel
Navio
Mesach Semakula
Juliana Kanyomozi
Jose Chameleone
Iryn Namubiru
Eddy Kenzo
David Lutalo
Bobi Wine
Bebe Cool
Geofrey Lutaaya
East Africa Super Hit
Agatako by Dj Puis & Jose Chameleone
Kamatia by Navy Kenzo
Salome by Diamond Platnumz Ft. Rayvanny
Shoulder Back by Redsan
Unconditional Bae by Sauti Sol Ft Alikiba
Zigo Remix by AY feat. Diamond Platnumz
East Africa Best Video
African Gal by Bebe Cool
Kisasi Kimu by Sheebah Karungi
Kuliko Jana by Sauti Sol Ft RedFourth Chorus
Salome by Diamond Platnumz Ft. Rayvanny
Utanipenda by Diamond Platnumz
Song of the Year: Kenya
Give It To Me by Akothee Ft Mr. Flavour
No Woman No Party by The Kansoul
Papa by King Kaka ft Elani
Shoulder Back by Redsan
Sirudi by Elani and Jaguar
Tenda Wema by Ringtone ft. Christina Shusho
Unconditionally Bae by Sauti Sol and Alikiba
Song of the Year: Tanzania
Aiyola by Harmonize
Aje by Alikiba
Kajiandae by Ommy Dimpoz X Alikiba
Kamatia by Navy Kenzo
Niroge by Vanessa Mdee
Salome by Diamond Platnumz Ft Rayvanny
Su by Yamoto Band Feat Ruby
Zigo Remix by Ay ft. Diamond Platnumz
Song of The Year: Rwanda
Agatako by DJ Pius Ft. Jose Chameleone
Habibi by The Ben
Indoro by Charly & Nina Feat Big Fizzo
Ko Nashize by Butera Knowless
Only You by Ben Kayiranga Ft The Ben
Rwanda by Urban Boys
Turaberanye by Bruce Melodie
Song of the Year: South Sudan
Zaman Towil by WJ the King
Sambala by MB Law and Rhapsody Ft Radio & Weasel
Juba Karabu by Mr. Lengs
It's you by Neetah baby
Dula Nga Ya by Kawaja Revolution.
Ana Gaid by Crazy fox
Staff Writer
(Visited 1 time, 1 visit today)
Photo: Forget Diamond Platnumz, Zari has a new man
I build my men, I'm not the type that takes, I'm the type that looks at what we have and consider how we can double or triple the blessings. – Zari

By Staff Writer
Continental socialite, Zari Hassan, has been quiet for sometime about her love life but she has decided to let it known who keeps her awake at night following her bitter breakup with Tanzanian superstar Diamond Platnumz.
According to the 38-year-old mother of 5, she has found a new man who accepts her the way she is and appreciates every bit of her.
Zari revealed to her fans on Instagram that she has found the one despite what people say about her. She said the man's name is Mr M(not revealing so much at the moment) and that the two are happy.
Zari posted; I've been there before and it still doesn't make any sense to me.
Yea I am weak, I need to accept, Wana know why? I give my all. I build my men, I'm not the type that takes, I'm the type that looks at what we have and consider how we can double or triple the blessings. With you I've learned so much, I appreciate life itself because of your humbleness. I always imagined my forever but didn't have an idea what my forever looked like. 5 kids, other guys etc but you still found me the sexiest woman alive. Wooooo ain't I so blessed🙏. I love you so much Mr M, it's not the material things you shower me with, I've seen those and even bigger and better. But, its you, your heart, your whole being and how you make me and my kids feel. It takes alot of courage from YOU Mr M.. 5kids, 38, wow….. you Heaven sent babe, That said, I end here! I l you M😘"
(Visited 1 time, 1 visit today)
Photos: What you missed as Selector Jay celebrated 15 years of deejaying
By Our Reporter
Selector Jay, who started out as a mobile DJ 15 years ago, has finally come of age. He stamped this with a mega show on Thursday evening at the Club Guvnor parking lot.
The cheerful DJ who has played at some of the top clubs and hangouts in the country saw his fans he has amassed over the years come out to celebrate with him his 15 year journey.
Despite the low turn up, revelers had a fun time as they danced away the  evening as different deejays took to the turntables. From Slick Stuart & Roger, to DJ Aludah, to DJ Nash, to DJ Brian, it was a rich line up that kept the crowd on their feet as they waited for the main man of the evening.
Selector Jay finally took over the turn tables minutes after midnight and was welcomed with wild screams and cheers from the already excited crowd. He kept up the tempo as he sampled several Ugandan hit songs during his set, much to the delight of the crowd who danced and mimed their favorite songs.
Jay was overwhelmed with the love shown by his fans and could not hide his gratitude as he continuously thanked the crowd for coming to celebrate with him this milestone.
Meanwhile, the event was spiced up with artiste performances who included Micheal Ouma, Feffe Busi, Eddy Kenzo, Bebe Cool, King Saha, Exodus, and Fik Femica among others.
The event was organized by Muchachos Events and sponsored by Johnnie Walker.
Here are some photos from the event.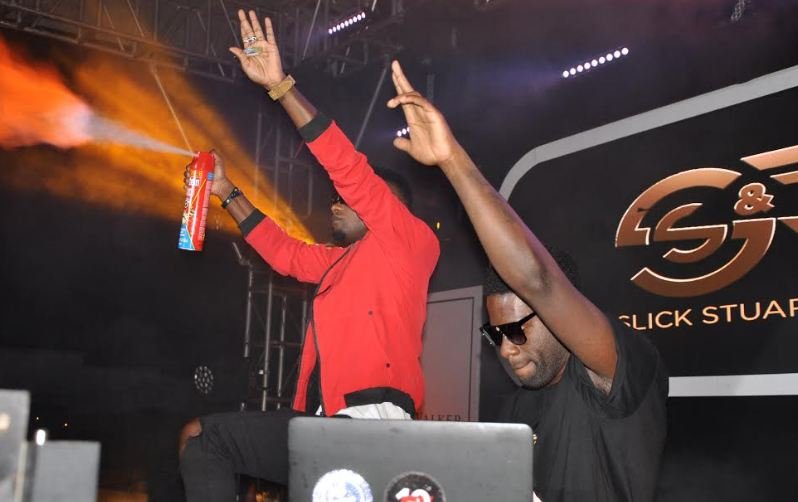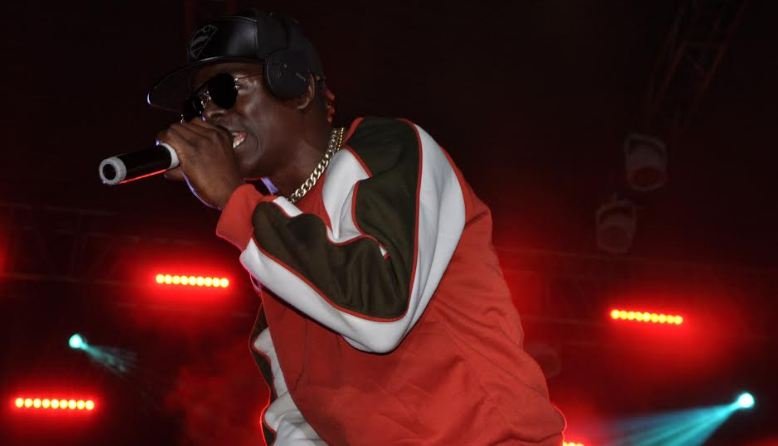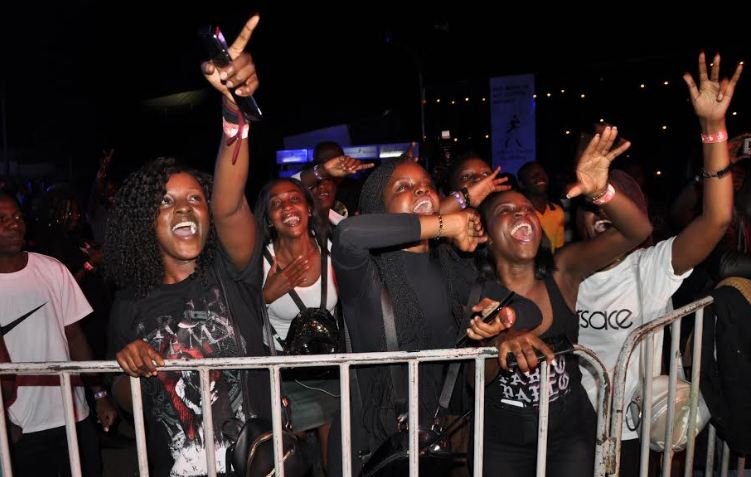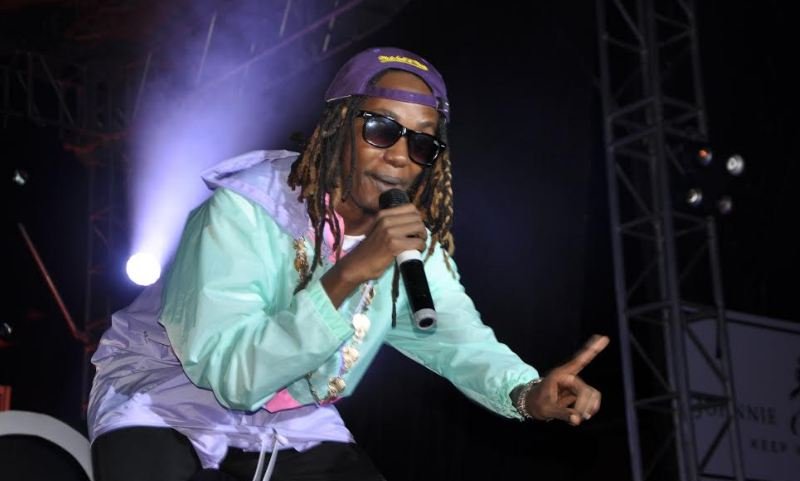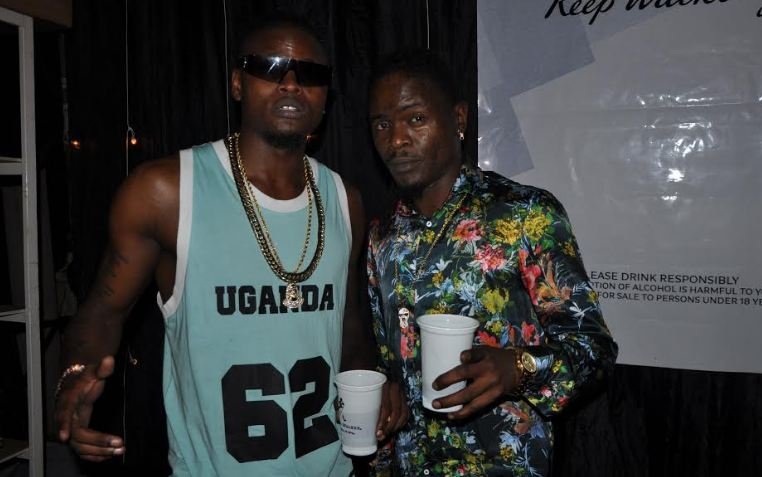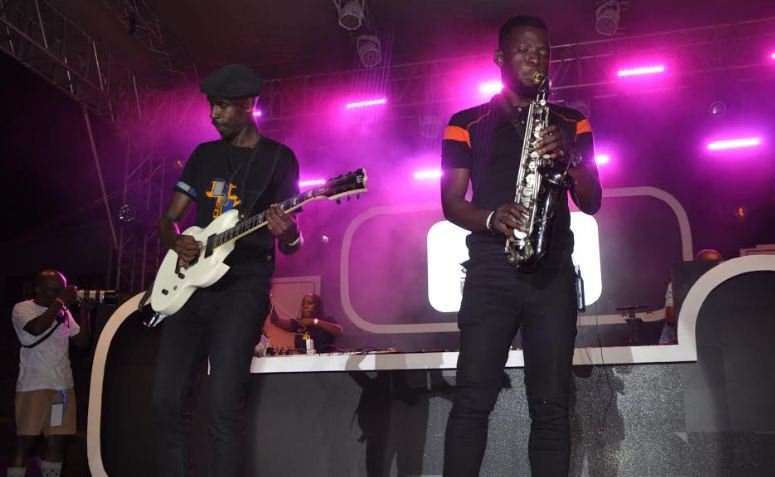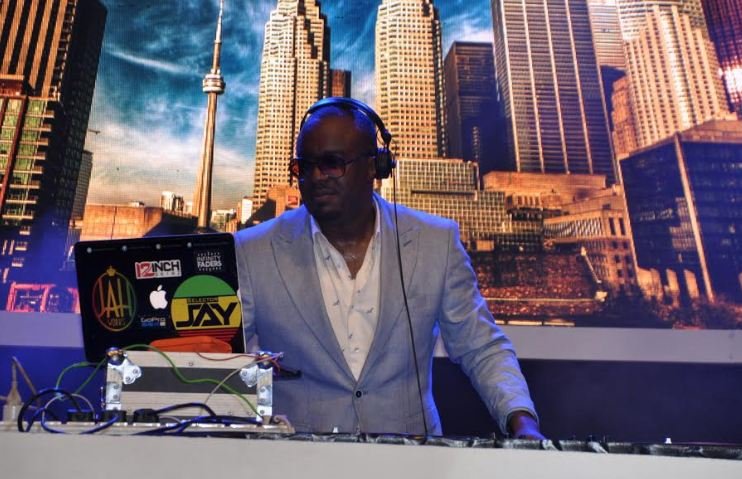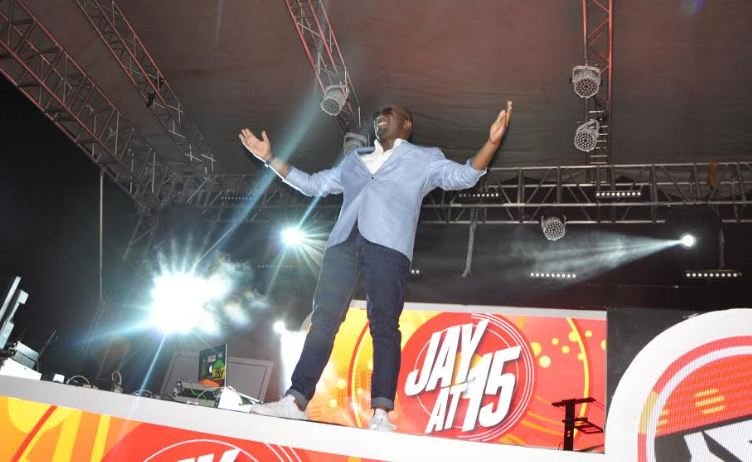 (Visited 1 time, 1 visit today)
TRIBUTE: Alex Muhangi carrying the Comedy Industry over years
Well, lets talk about a Ugandan comedian, sound engineer who worked with Fenon for more than 5 years before moving on as, director and host Comedy Store Uganda. As one of the pioneers of standup comedy in the English language in Uganda with Crackers, Muhangi always dreamed big even when others opted to quit being funny. 4 years back, Comedy Store premiered at Diner's Lounge (Now Lit LOUNGE) in Bukoto before moving to The 400 Bar in October 2017, and in January 2018 to date, the show is always at UMA Main Exhibition Hall in Lugogo Every Thursday.The Comedy industryAs a result of Comedy Store, many other comedy shows have emerged though they dont tend to last long, the one important factor is, Muhangi still and is always celebrated by fellow comedians for having created a platform that has earned them massive wealth and respect from the society. At his weekly show, with entrance as low as 20k, the Comedy store gives you a massive thrilling 7hours entertainment experience that's worth 50k. The show features a live band, comedy performances, talent showcases and ends with a performance from a guest artiste performance.New Comedy talentsThe show features a live band, comedy performances, talent showcases and celebrity musicians' performances. The show opens with the red carpet and Alex Muhangi interviews the day's performers and celebrity guests. Over the years, new talents have emerged and now house hold names in the comedy indsutry, thanks to the Comedy Store Uganda;MC MariachiTeacher MpamireKalela Alex OmusogaMadrat & ChicoRein and MaulanaJaja BruceCrazy UniversityGodi GodiSeveral top Comedians and acts from Africa have performed at Comedy Store including Eric Omondi, Nameless, Jaguar from Kenya, Arthur Nkusi, DJ pius, Charly n' Nina from Rwanda, and many others. Year in, year out every Thursday, ALEX MUHANGI swiftly continues Walking in his own 'COMEDY' Lane, being able to set up a show that brings together over 3000 people is not an easy job.
(Visited 1 time, 1 visit today)