Sanlam buys out Lion Assurance company

By Our Reporter
South Africa's Sanlam Emerging Markets Proprietary Limited (SEM), through its subsidiary, Sanlam General Insurance Uganda Limited (SGIU), has bought out Lion Assurance Company Limited (LAC), a leading insurance company in Uganda.
It has acquired close to a 100% interest in the share capital of Lion Assurance Company Limited in Uganda from Trans Industries Proprietary Limited and certain minority shareholders for an initial purchase price of USD6.5 million.
SGIU, which offers a broad range of general insurance products for both personal, commercial and corporate clients, has some 5% market share. It will merge its businesses with LAC, thereby increasing its overall market share in the general insurance industry.
"Uganda is a key market in Africa and the transaction supports SEM's strategy of bolt-on acquisitions to achieve scale. We are also confident that this transaction will offer us an opportunity to strengthen our position in the market while benefiting our clients who will have access to the combined expertise of our staff as well our product range," says Junior Ngulube, SEM's Chief Executive Officer
Following the successful conclusion of the transaction, LAC will be rebranded to SGIU in line with the Sanlam Group's aim of strengthening its identity and expanding its visibility in Uganda and in East Africa, where it also has a presence in Kenya, Rwanda and Tanzania.
Going forward, LAC will renew all existing client policies under the Sanlam brand. In addition, LAC client policies will be managed by SGIU who will administer claims, organise any changes to existing policies and provide cover for any new requirements that existing LAC clients may have.
Commenting on the transaction, SGIU's Chief Executive Officer, Mr Gary Corbit said: "This is an exciting development for all stakeholders. Policy holders will have the same or better policy terms and conditions. On the other hand, staff will have the training and development opportunities that the largest insurer in Africa, Sanlam, can provide. The overall market can be assured that Sanlam will continue to offer innovative and customer-centric solutions for all insurance and wealth development requirements."
(Visited 68 time, 1 visit today)
Anne Kansiime honored in the states.

Comedian Anne Kansiime was over the weekend awarded with the SIIKETV Awards in Philadelphia in USA.  Anne Kansiime was on Saturday night honored by the SIIKETV International Awards for her outstanding talent of humor and creativity in the Rising Academy Awards that took place at the Clarion Hotel, Philadelphia International airport, United States of America.
Kansiime was present in person to collect her honorary Award from the States thus thanking the Almighty for blessing her with an amazing gift that is moving her places to success in such a complex and competitive world.
(Visited 68 time, 1 visit today)
Photos: MC Kats admitted.

NBS After 5 presenter MC Kats is admitted as we pen this. The presenter was admitted last night with doctors diagnosing malaria.
Full details will follow shortly.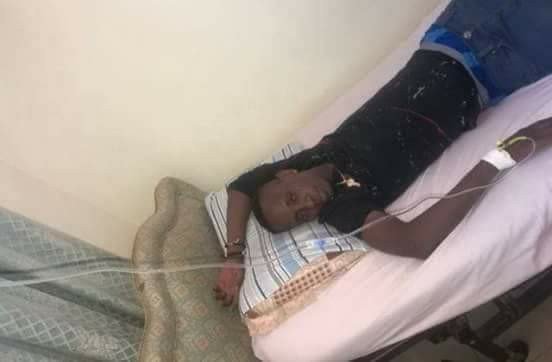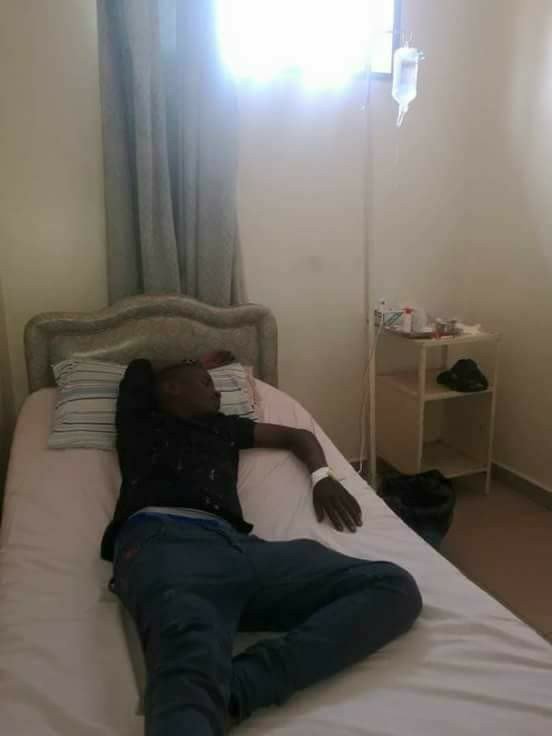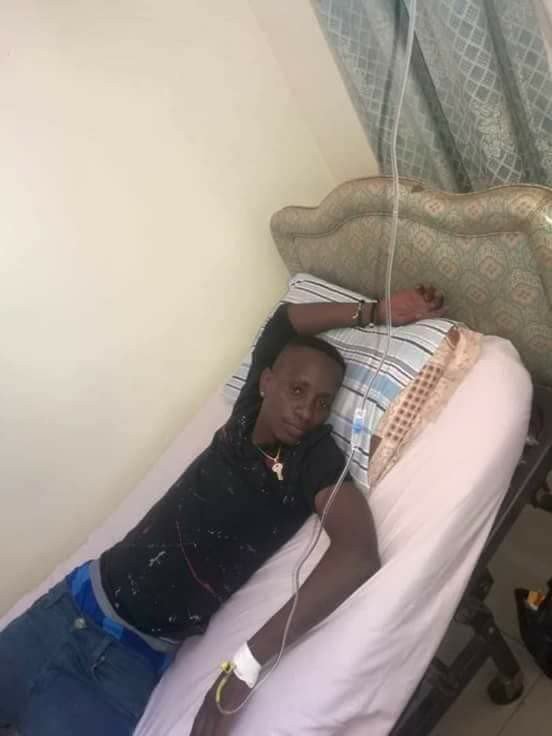 (Visited 68 time, 1 visit today)
Movit Products Limited donates to Muslim communities

By Our Reporter
On Thursday, Movit Products Limited visited various mosques across the country to extend support to the Moslem community as the holy month of Ramadan came to an end through donating several items including foodstuffs among others to enable them fulfill their compulsory fasting obligations.
According to Musa Mutebi, the Assistant Marketing Manager Movit Products Limited, "Movit believes very strongly in coming together to help people wherever and whenever possible. We are not giving because we have a lot of money but only because Movit is a company with a big heart and we care for our community."
Movit Products Limited purchased some food items for Eid al-Fitr among which were food stuffs such as Rice, Sugar, Salt, Posho /maize flour, wheat flour, washing soap, Basins, Cooking Oil and a number of Movit Items. This exercise was a sole initiative of Movit products limited and covered various areas across the country among which were Kampala, Mbale, Mbarara and Masaka.
In Kampala, at the Ghadafi Mosque, the Moslem clerics thanked Movit for its continued support towards the Moslem community and implored Movit to keep up the giving spirit because Allah appreciates a giving heart.
(Visited 68 time, 1 visit today)