Samsung Galaxy S5 Exclusive 3D Concept

Samsung's next -generation of Galaxy S smartphones is likely but a few months off so that means it's time to open up the floodgates.
We've already heard details, rumors, and leaks pertaining to the sure-fire hit device; plenty of uncertainty and conjecture surrounds the phone.
"The #SamsungTwitterParty is back! Get ready to party the night away come 19th December at Zone 7 with fellow tweeps. Entrance is 15,000shs. Call 0775439894 for details. Great music and drinks." 
Today sees us learning of a conceptual render of the Galaxy S5 from a guy (Raphael) who put together a 3D video of what could constitute the upcoming flagship. Is some of it rather ? Maybe. Far-fetched and totally out the realm of possibility? Probably not.
Features and details conceptualized in the video include:  New design, physical home button, flexible display technology, 16 mega-pixel camera, 4K video.
We're not saying to expect any of these in the Galaxy S5 but don't be surprised if we get at least a few of these features.
Watch video here:
Source: O2 Guru
"[katogoaward]"
(Visited 1 time, 1 visit today)
StarTimes launches new brand, you can watch it without a decorder this Christmas

StarTimes has today launched a new brand that will let you watch StarTimes anywhere anytime. The OTT business StarTimes ON is an online video and TV streaming service dedicated to provide ultimate entertainment and an enriched experience.
"More excellent international and local channels will be put online, and diverse and rich contents will always be the core of StarTimes ON service." Aldrine Nsubuga Snr Vice President in charge of marketing said.
Top entertainment channels like Novela E plus for telenovelas, AMC Series, ST Bollywood and many others are available for live streaming.
More importantly, popular local FTA channels like Bukedde, NTV,NBS are already on. Football fans can enjoy StarTimes Uganda Premier League, Bundesliga, French League 1 and other sports like boxing, rugby, basketball, cricket can all be enjoyed on World Football, Sports Premium, Sports life channels.
To download and install the StarTimes ON, visit play store or App store or startimestv.com/app
(Visited 1 time, 1 visit today)
Africa Innovation Challenge launched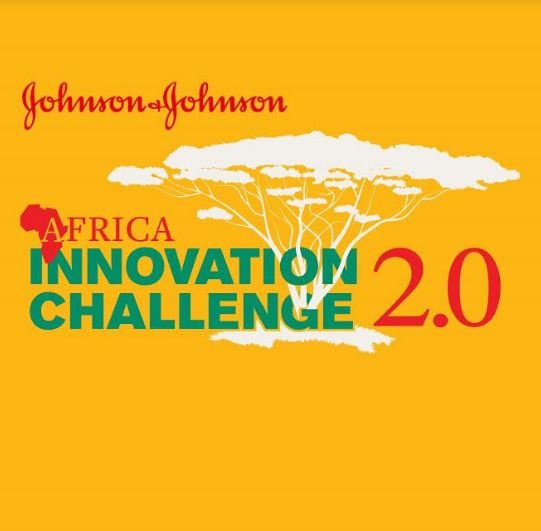 Johnson & Johnson ha launched the Champions of Science Africa Innovation Challenge 2.0, the second continent-wide competition calling on African innovators to submit ideas for innovative technologies, products and solutions that have the potential to create positive impact for African communities. The challenge focuses on identifying scalable and sustainable solutions to six major health and environmental problems for Africa's population.
The Africa Innovation Challenge 2.0 is designed to address the critical unmet needs of the continent and local communities in Africa while providing support to Africa-based entrepreneurs in creating innovative health care products and services. Among the selection criteria, entries must demonstrate the potential for scale from proof of concept stage to long-term sustainability. Challenge participants with the best solutions will receive up to US$50,000 in funding and mentorship from the global network of scientists, engineers and business managers within the Johnson & Johnson Family of Companies to bring new solutions forward.
"The growing number of innovation hubs throughout Africa is sparking a new generation of entrepreneurs who are innovating and finding new solutions for issues facing their communities," said Josh Ghaim, Ph.D., Chief Technology Officer, Johnson & Johnson Consumer Inc. and member of the Johnson & Johnson Research & Development Management Committee, 1 who launched the challenge at the Africa Women Innovation & Entrepreneurship Forum in Cape Town.
"Our goal with the second Africa Innovation Challenge is to expand our support for the region's entrepreneurs by pushing the boundaries of creative solutions to meet several areas of urgent need. With six new solution categories, Africa Innovation Challenge 2.0 represents an extraordinary opportunity for the region's growing community of innovators to showcase new ideas with the potential for broad societal impact," added Ghaim.
"At Johnson & Johnson, we believe a great idea can come from anyone, anywhere, and we work with entrepreneurs around the world to relentlessly pursue innovations that advance and enhance the health of everyone, everywhere," said Seema Kumar, Vice President, Innovation, Global Public Health and Science Policy Communication, Johnson & Johnson and member of the Johnson & Johnson Research & Development Management Committee, who simultaneously launched the challenge at the Women Leaders in Global Health Conference in London.
"This is an exciting time to be part of Africa's rapidly advancing innovation ecosystem, which recognizes that people and patients across the continent are waiting for urgent solutions. The Africa Innovation Challenge provides an important platform to support emerging entrepreneurs and help accelerate the development of unique, sustainable health care and environmental solutions."
"The Johnson & Johnson Family of Companies comprises of one of the world's largest health care companies and is drawing on over 85 years of engagement in Africa in over 25 countries, and we are proud to support Africa's rapidly advancing innovation ecosystem," said Alma Scott, Vice President, Operations and Partnerships, Global Public Health, Johnson & Johnson. 2 "We've learned over time that solving last-mile challenges through local empowerment offers the greatest potential impact in the fight against public health challenges, and that it can also help fuel the local economy and catalyze infrastructure investments."
(Visited 1 time, 1 visit today)
Airtel Uganda launches affordable 4G Smartphone series

Airtel Uganda has launched affordable 4G smartphone series in Uganda. The phone that costs only UGX200,000 comes with value back to the customer of free 15GB of data worth UGX90,000 valid for 90 days. This means that subscribers will enjoy 5GB per month for the next 3 months after purchase of the phone.
Commenting about the new phone, Airtel Uganda Chief Commercial Officer Mr. Amit Kapur expressed excitement at the opportunities that an affordable smartphone will bring to subscribers.
"As a brand with a promise to improve lives, we believe that with an affordable smartphone we shall improve Ugandans' lives through education, e-commerce, financial inclusion and the full offerings of Airtel Uganda's reliable network," he said.
"Airtel has the largest 4G network in Uganda with high speeds and most importantly at affordable rates. My First 4G Smartphone offers a complete package to include a 4G phone, data, quality network and Sim Card to the convenience of the user."
The Airtel 4G phone runs on Android 8.1 operating system and will give subscribers the freedom to use any other network SIM card in addition to the mandatory Airtel SIM Card. With an 8GB ROM and 1GB RAM, the phone, which has a front 2MP and back 5MP camera also comes with a flash light and WIFI capabilities.
(Visited 1 time, 1 visit today)