Photos: How NTV Uganda plans to put NBS TV out of business

By Prim Kembabazi
Days after launching a big project, Second Chance UG, NTV Uganda has continued to consolidate its position as the number one TV station in Uganda.This after its position came under threat from strong rivals NBS TV.
NBS TV management who managed to lure many of NTV's top staff and presenters from the Serena based station to their Kamwokya Media plaza had weakened NTV so much so that they were well on their way to the top.
With their live broadcasting, robust team and dedicated management, NBS TV was steadily eating away on NTV's viewership.
NTV Uganda, who are celebrating 10 years of existence in Uganda, are not just sitting back. They have flown in the best live broadcast equipment to put NBS out of business. According to our source at Serena, NTV wants to redefine television by boosting their capacity for live event broadcasting, a thing that has been NBS' strong point for the past one year or so.
"To boost our capacity for Live Event broadcasting… new equipment has arrived," NTV Uganda showed off their new equipment  online.
A source at NBS TV told us that this is not something to worry about as they are just doing what NBS did long time ago. He said that time may be out for them and they should just let the new kid on the block shine.
We are watching the two stations closely and will keep you posted.
(Visited 2,583 time, 1 visit today)
DJ Nimrod drools over Anitah Fabiola on live TV

Top Kampala Muzinyi, DJ Nimrod couldn't hold his excitement on Friday last week, when he attended the NBS KatchUp Show. The Galaxy FM and Club Amnesia DJ was so animated that he kept hitting on socialite and TV presenter, Anitah Fabiola.
Nimrod didn't care what anyone said as he was focused on the ex-beauty queen.
At one moment, Nimrod asked Fabiola's co presenters to allow him to stand next to Fabiola as they run the interview.
On the other hand, Fab was very welcoming, she didn't push Nimrod away as she kept it professional.
Here is a photo of the two doing an interview.
(Visited 2,583 time, 1 visit today)
NBS After 5 Vs NTV The Beat Show, The TV Battle Turns Stiff

By Demo Riley
It has been made official today that two of Uganda's TV house hold names Mc Kats and Douglas Lwanga have been paired to do the same AFTER 5 which Kats has been hosting alongside Deejay Rojer and Mercy.
Now this is going to be very interesting as people just cannot wait to see how this all thing transpire. On the other side however at Serena based station, NTV, The beat pulled in another entertainment power name 'Dagy Nyce' to face off with Kats and Lwanga for the same peak time TV slot.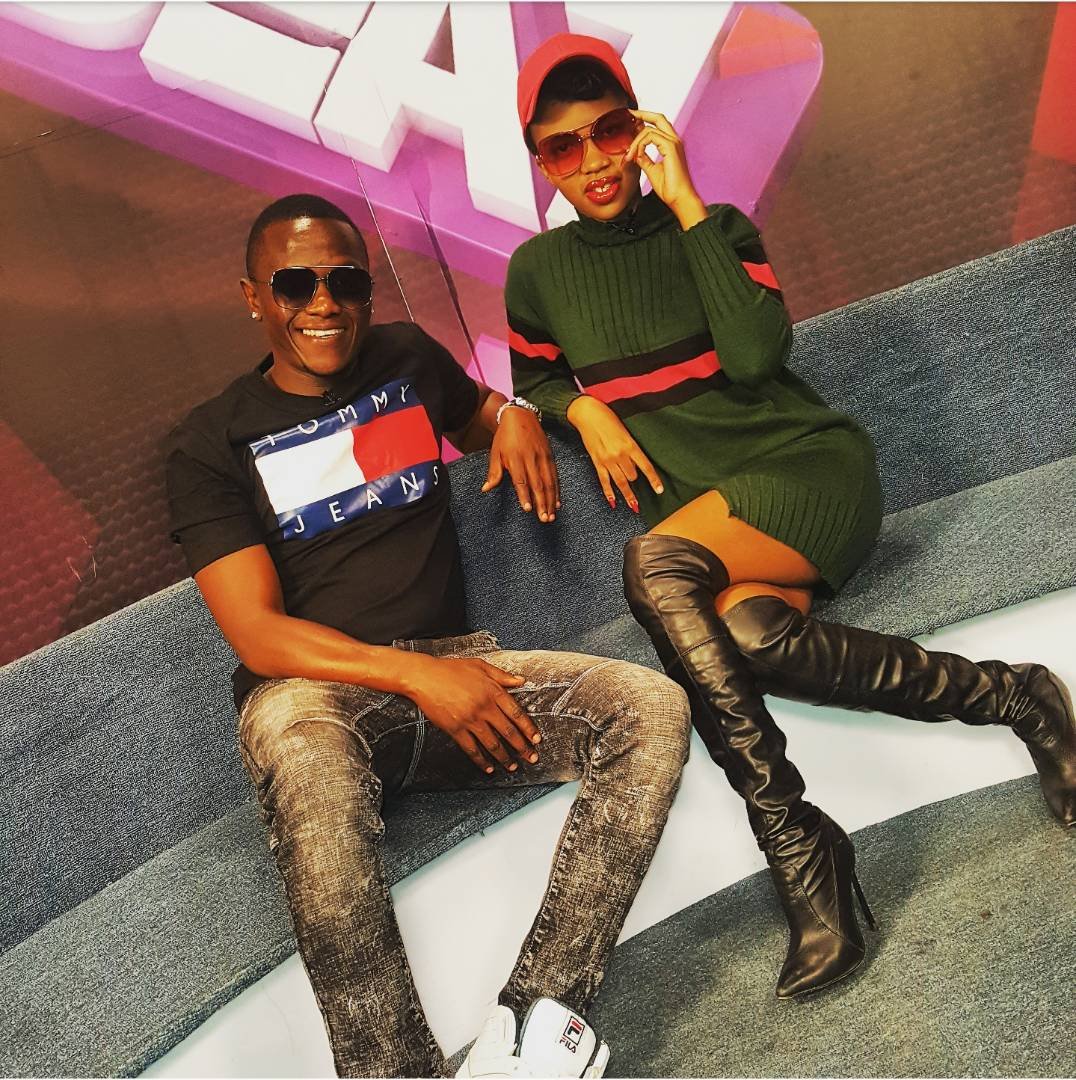 Kats, Lwanga and Dagy Nyce are not strangers to each other as they have done and shared stage of countless concerts, shows and launches. This gives us the feeling they all are well aware of each other's strengths and weaknesses. However, they have never really faced off doing different shows on different stations at the same time. Which makes this a whole different kind of interest to the viewers. So Sheila Gashumba and Dagy Nyce to fight for afternoon TV entertainment against Kats and Douglas Lwanga. Where will your remote control be.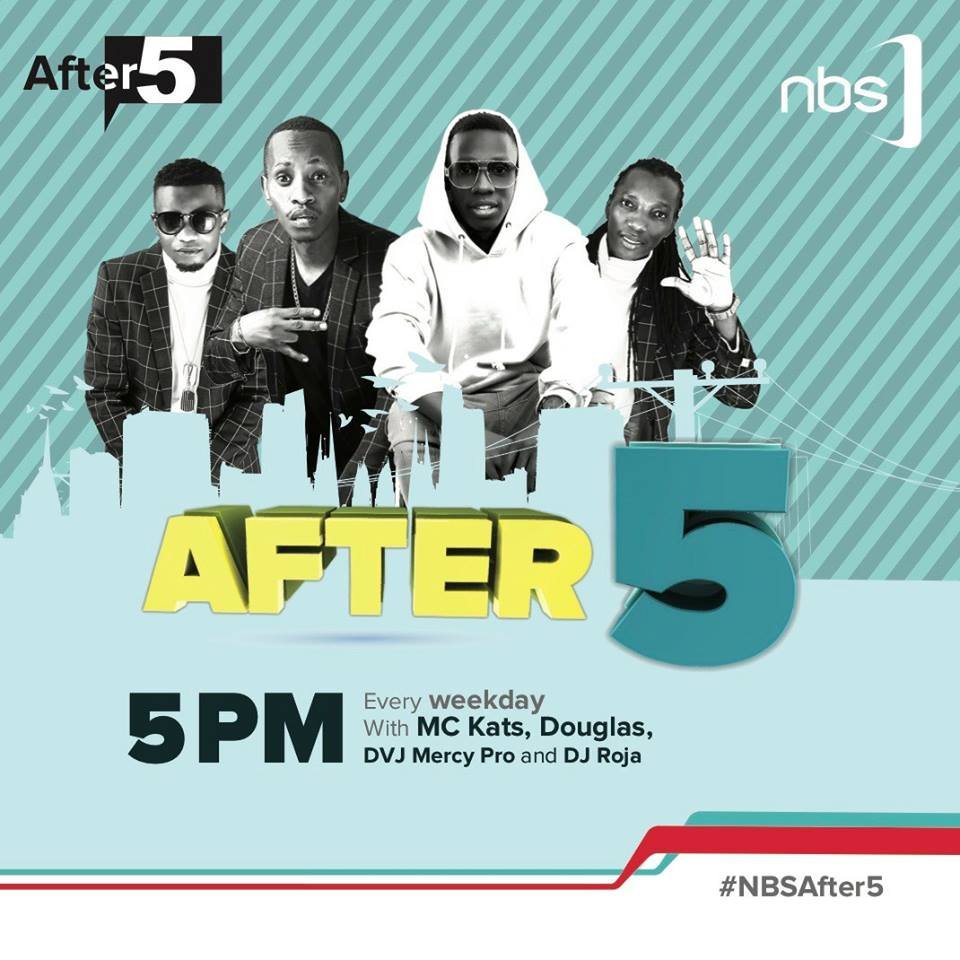 We wait to see.
(Visited 2,583 time, 1 visit today)
NTV Zeroes Down On Dagy Nyce For The Beat Show

Demo Riley
Following the departure of talented TV host Douglas Lwanga, the management at Serena based station has been working so hard to find the perfect replacement for the popular entertainment show, NTV the beat.
Initially they thought perhaps Mc Esco could step in the big shoes of Douglas but unfortunately he turned down the offer and a one Crysto Panda of Tnation jumped on to continue with the show.
However, after a few weeks of mixed reactions from the ardent fans of the show, the management was forced call for an open auditions that has seen many aspiring TV hosts sending in their videos and flocking the station for interviews.
Our sources have reliably confirmed that the management made their final decision to take on renowned city emcee Ssubi Douglas aka Dagy Nyce. And he starts the show today alongside Sheila Gashumba.
The hyped up Dagy Nyce is also the host of 'I Know This Song Show' at the sister station Spark TV.
(Visited 2,583 time, 1 visit today)