Pablo Reveals How Afrikan Yoga Guarantees Mind Blowing Intimacy And Health
By Moses Abeka
Thanks to doing what I love, I had the pleasure of meeting the founder of Afrikan yoga, Pablo Imani, a UK born and raised yoga teacher with Jamaican roots and member of International Board of African Thinkers, conducting a yoga teacher training class at Nabbinonya beach, Entebbe 50km drive from Kampala city.
His star studded class included the beautiful UK based song bird and poet Lenea Herew, two time BEFFTA winner Janelle Oswald, the gorgeous Liz and Cisi Uma. Star struck, I was!
I had a brief chat with the founder of Afrikan yoga and this how it went;
1.PLEASE INTRODUCE YOURSELF
My name is Pablo Imani. Am a teacher of yoga and the founder of Afrikan yoga. I have been teaching Afrikan yoga for about 12 years. Am bringing the principles and practices of Afrikan yoga to the world stage, i guess.
2.HOW DID YOU GET INTO YOGA
There are two stories that go with that. The first story; At home we had two cats when I was a little boy and I used to copy the cat stretching (we break into laughter) ….and that was my journey into yoga.
The other story; I had a bad back and was told to do Tai Chi (Chinese yoga). I did tai chi for a long time but my back was still bad! I later looked into a book on Egyptian yoga by Mouta Ashley who became a mentor to me. I did three back postures for a week and had no back pain! It was a breakthrough to me, I had to discover the secret of yoga.
3.DO I HAVE TO BE FLEXIBLE TO DO YOGA?
No you don't. Nobody is flexible at the beginning except babies. Yoga helps you became like a baby again; nice, soft, flexible and receptive to learning.
4.DOES THAT MAKE YOGA MORE OF THE PHYSICAL?
No. It starts mentally. For instance, you can look at a chair. Before the carpenter formed the chair, he had to see it mentally. The more perfect the mental picture, the more perfect the physical manifestation will be.
5.HOW RELEVANT IS YOGA IN TODAY'S SOCIETY?
Yoga principles work with breath. Breathing allows the body to rejuvenate the cells and distress. Anxiety and stress puts the body out of balance producing toxins which cause emotional related diseases. Yoga practice focuses on breathing, for instance, when in danger, the first thing is your breathing rate increases and adrenaline kicks in, and naturally you calm down by breathing.
6.ON A SCALE OF 1-10, DOES YOGA MAKE ONE A BETTER LOVER?
I would say 10! ( Laughs)… Yoga puts you in touch with your own body. As you become aware and sensitive of your body, you begin to appreciate the other person. It gives you strength, flexibility and stamina to go into those wonderful bendy positions and because you are fit, you can sustain your energy and last longer. It is not only sexual, you begin to see the other person as a spiritual being to whom you are connected to thus creating a higher vibration and sex is a beautiful sacred thing that should be done with a higher vibration in mind.
7.WHAT IS YOUR VISION FOR YOGA?
African is expanding to a more modern society and evolving, they need to embrace the African technology to keep healthy.
To be part of the African yoga experience, visit http://­afrikanyoga.com/ for class, events and training classes in Kampala, Manchester
INTERVIEWED BY MOSES ABEKA
FACEBOOK: www.facebook.com/­moses.abeka24
EMAIL: moses24seven@gmail.c­om
MOBILE: 0785408698
"[katogoaward]"
(Visited 1 time, 1 visit today)
Ykee Benda lights up Maverick Cocktail Fiesta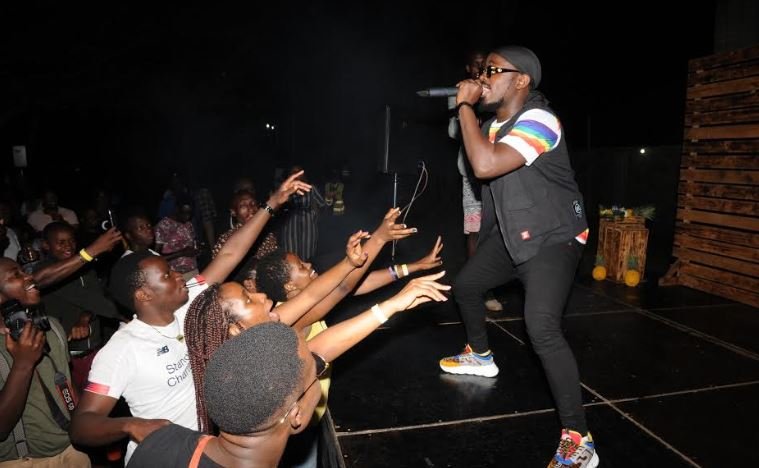 By Our Reporter
Musician Ykee Benda was the star attraction at the Maverick cocktail fiesta which happened on Saturday. Hosted at Sunrise beach in Bunga, revelers enjoyed a thrilling performance from the music star.
Ykee stepped on stage at 9 o'clock amidst ululations and screaming of applause from his fans in the audience. He had the crowd dancing and singing along as he performed several of his hit songs such as Kyenkyebula, Farmer, Byonkala and Singa among others.
The singer also mingled with the fans to take selfies and danced with them mid-performance, much to the delight of the crowd.
Meanwhile, the Floral and funky themed event which kicked off at noon saw revelers served free Uganda Waragi cocktails as DJs LL and Chapati got them grooving to the hottest music.
The party later continued to Illusion bar at acacia mall where the after party had been organized.
(Visited 1 time, 1 visit today)
Fun-filled affair at All-Star Tour pre-finale party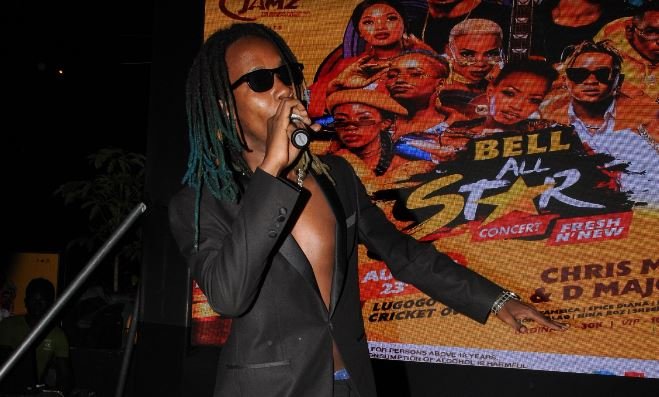 By Our Reporter
As the 2019 All Star tour nears its end, organizers hosted a shindig to celebrate the success of the roadshows thus far.
Held at Sky Lounge Rooftop on Thursday last week, the pre-finale party was a fun-filled affair which attracted different actors in the music industry including musicians, media personalities and top socialites.
Revelers were treated to snacks which they washed down with the free-flowing beer as they danced away the evening. The party concluded towards midnight with a performance from rapper Feffe Bussi.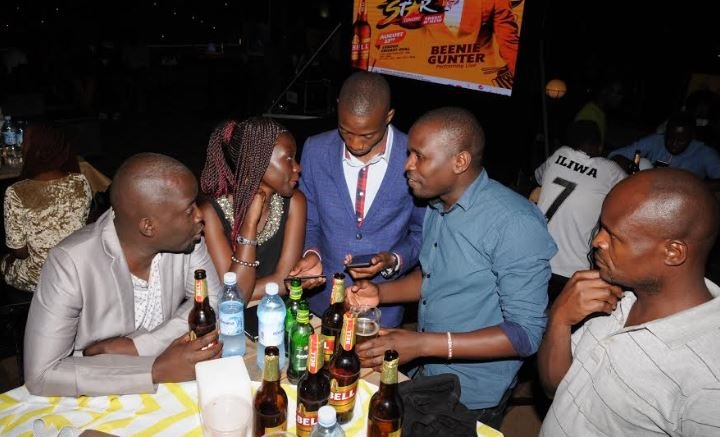 This year's Bell All Star tour which was themed, "Celebrating the Fresh and New",  featured regional concerts in Mbarara, Gulu, Kabale, Masaka and will culminate with the finale in Kampala on Friday, August 23rd.
The All-star finale will be headlined by Jamaican reggae and dancehall legends, Christopher Martin and D Major. They will share the stage with a host of fresh artists including Spice Diana, Beenie Gunter, Nina Roz, Fik Fameica, and Vinka among others, who have been performing on the roadshows.
The All-star finale will be held at the Lugogo Cricket Oval.
(Visited 1 time, 1 visit today)
Anitah Da Diva begs out of violent marriage
Singer Anita Da Diva of Zero distance fame has been off the scene for sometime now but that is not the News. She has suffered torture beyond not having a hit song in years. Anita Da Diva has cried out to however has the powers to save her from her violent marriage.
Anita was recently recorded with a sour body and fresh wounds with claims that they are evidence of some of the beatings and stabbings she has been subjected to by the yet to be identified man. Anita further alleges that her boyfriend has subjected her to drug abuse.
Watch her here
(Visited 1 time, 1 visit today)