OLX Shutting Down Its Uganda Operations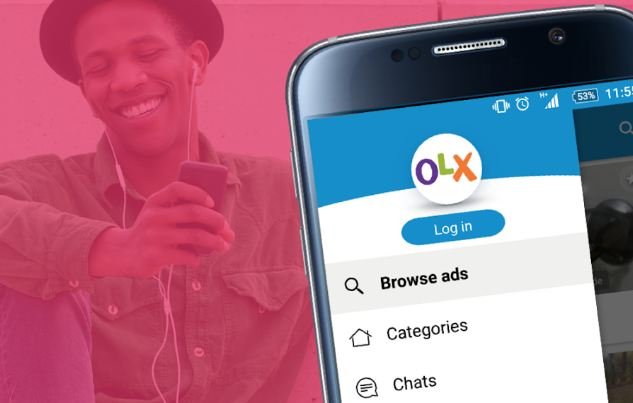 By Our Reporter 
Although E-commerce platforms seemed to be the disruptive technologies to business in Uganda, many seem to have fallen on a hard rock. One such platform is OLX.co.ug, Uganda's leading classifieds platform. We can exclusively confirm that OLX will be shutting down its operations in Uganda, Kenya and Nigeria.
"We just failed to break-even. It's time to change ways of work and re-strategize," a source at the platform revealed.
OLX has all come under trust issues as buyers and sellers hit road-blocks ranging from fake dealers, and fake products.
This implies that a number of its Ugandan employees will lose jobs in the changes and many have already received termination letters.
OLX however insists that its platform will continue to exist but there won't be a physical location for its operations except one or two leads for Uganda communicating with the head offices in South Africa.
(Visited 1 time, 1 visit today)
Airtel Uganda launches affordable 4G Smartphone series

Airtel Uganda has launched affordable 4G smartphone series in Uganda. The phone that costs only UGX200,000 comes with value back to the customer of free 15GB of data worth UGX90,000 valid for 90 days. This means that subscribers will enjoy 5GB per month for the next 3 months after purchase of the phone.
Commenting about the new phone, Airtel Uganda Chief Commercial Officer Mr. Amit Kapur expressed excitement at the opportunities that an affordable smartphone will bring to subscribers.
"As a brand with a promise to improve lives, we believe that with an affordable smartphone we shall improve Ugandans' lives through education, e-commerce, financial inclusion and the full offerings of Airtel Uganda's reliable network," he said.
"Airtel has the largest 4G network in Uganda with high speeds and most importantly at affordable rates. My First 4G Smartphone offers a complete package to include a 4G phone, data, quality network and Sim Card to the convenience of the user."
The Airtel 4G phone runs on Android 8.1 operating system and will give subscribers the freedom to use any other network SIM card in addition to the mandatory Airtel SIM Card. With an 8GB ROM and 1GB RAM, the phone, which has a front 2MP and back 5MP camera also comes with a flash light and WIFI capabilities.
(Visited 1 time, 1 visit today)
Huawei showcases the Future of Technology at MTN Expo

Huawei, a leading global Information and Communications Technology solutions provider ("ICT") has showcased the future of technology with latest technological trends like the Virtual Reality gaming technology, RuralStar solution and the Connected Cow Agricultural solution among so many others. This was at the MTN 20 year's anniversary expo at Kololo Airstrip.
According to Mr. Liujiawei, the Managing Director of Huawei Uganda, Huawei will keep focusing on helping its customers to improve user experience, enable innovative services for vertical industries and to build telecom networks with more vitality and longer life cycle.
"With our mission and vision of bringing digital to every person, home, organization for a fully connected intelligent world, we hope that Uganda will continue moving faster into LTE for inspiring the development of many new applications, integration of industries, while it is gaining experience of the 5G business model and strengthening the 5G Ecosystem. We highly believe that the technological revolution in a country like this will spur efficient administration, reduce administrative costs of governance, promote safety, increase economic productivity, create a
digital Uganda, improve the standard of living and increase employment opportunities among others," noted Mr. Liujiawei.
Huawei was at the 2017 Mobile World Congress (MWC) awarded for its outstanding contribution for LTE revolution to 5G and in 2018, it presented technologies and solutions for 5G, All-Cloud network, video, and IoT in order to achieve better connections, better business growth, and better experience for its clients.
At the same time, Huawei has kept the road to 5G a reality since investing and innovating it five years back. Approximately US$600 million has been invested in research and development into 5G technologies from connected vehicles and smart homes to AR/VR and hologram videos among others.
The NB-IoT connected cow solution, WTTH (Wireless To The Home) and Rural Coverage solutions were also showcased at the MTN 20 th Anniversary expo at Kololo.
The connected cow solution uses Narrow Band-IoT collar to monitor the cow's activity by which to easily predict the Cow's rut. The rut makes the cows to produce milk and trigger them to mating and breeding period. Farmers will easily check Cow's rut notification anytime anywhere through a mobile app connected with the NB-IoT collar device. This increases farm productivity, efficiency and profitability.
For African markets where fixed broadband penetration is still low and where most users are mobile-first, WTTx is a quick win for mobile operators, WTTx is one of the most feasible and fastest solution not only to drive business growth for operators, but also to minimise the digital divide and provide broadband services for more people.
RuralStar2.0, an innovative site solution in terms of transmission, infrastructure, base station design, and energy. This solution addresses increasing demands for voice and data services from the unconnected and increases operator ROI for rural network deployment. This solution fulfills the following rural MBB requirements: 2G, 3G, or 4G rural MBB networks providing rates of over 10 Mbit/s at cell edges and cell coverage of 5 km; Extended 2G and 3G coverage at a maximum distance of 60 km from the nearest tower-mounted site, providing voice and data (over 1 Mbit/s at cell edges) services and cell coverage of 5 km.
(Visited 1 time, 1 visit today)
MTN's 20 year celebration Expo opens

The MTN Expo officially opened on Friday as MTN Uganda starts a six month long campaign to celebrate its 20th anniversary. Launched 20 years ago, MTN Uganda's expo is meant to celebrate the past and inspire the future. Over the last 20 years, MTN has connected millions of Ugandans. Hon. Frank Tumwebaze, the ICT Minister officially opened the expo at the Kololo Independence Grounds. Tumwebaze highlighted the role MTN Uganda had played over the last 20 years, noting that the impact to society had been positive.
"I would like to congratulate MTN Uganda for making 20 years in Uganda by facilitating communication and fostering innovation. 20 years ago, the licensing regime in the sector focused on facilitating the entry of new players in the market. 20 years later, the push is to now have reliability and improved quality of service. For the last two years, we have discussed with MTN on how to enable better growth in the sector and we hope that the results will start to show," Tumwebaze said at the launch.
In October 1998, MTN Uganda was launched in Uganda when a mobile phone call connecting President Museveni in Uganda and President Nelson Mandela in South Africa was successful. It marked the entry of MTN Uganda in the market. Since then through consistently enabling connections, MTN Uganda has over 11 million customers. The expo will highlight the historical journey of the telecom for the last 20 years showing some of the things that have been achieved.
"However, as we celebrate the past, the future is not going to be waiting for us. We must be ready to inspire the future because the future of the industry continues to evolve. This expo is an indication of what we would like to achieve. MTN Uganda will have two strategic areas of growth in the next 10 years," said Wim Vanhelleputte, CEO MTN Uganda.
The expo will celebrate bits of history including a museum to show the journey of where the MTN brand (in Uganda) has come from but will also be heavy on the future including having a display and test drive of the 5G powered – driverless car being tested by the MTN Group.
Visitors to the expo will get a feel of what a "connected or smart home" offers as well as access to massive smartphone discounts. Expect to see a connected, smart cow and get to see how we'll soon manage our cattle herd.
There will be engagement with robotics and spectacular 3D mapping and laser show displays. Other attractions include a circus show, performances from some of Uganda's big-name artistes, fireworks display and a special production from renowned Uganda playwright Alex Mukulu among others.
According to Vanhelleputte, telecoms of the future are going to enable more the transformation of several sectors in the economy beyond just providing voice calls.
"If we give an example of the connected cow; farmers will in the future be able to monitor the health of their livestock using just a mobile phone. This would mean that the telecom is enabling the modernisation of agriculture," Wim added.
The expo will close on Monday, 21st October.
(Visited 1 time, 1 visit today)