OLX Shutting Down Its Uganda Operations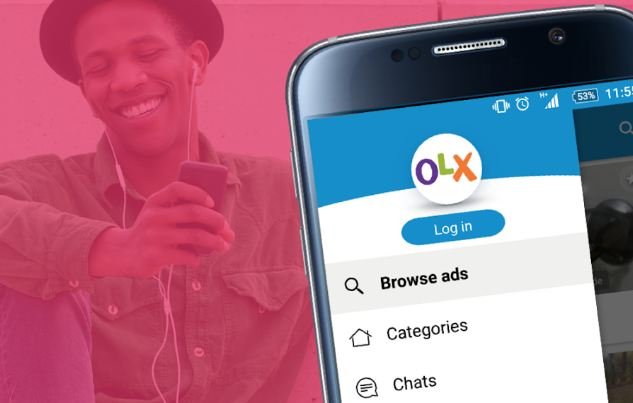 By Our Reporter 
Although E-commerce platforms seemed to be the disruptive technologies to business in Uganda, many seem to have fallen on a hard rock. One such platform is OLX.co.ug, Uganda's leading classifieds platform. We can exclusively confirm that OLX will be shutting down its operations in Uganda, Kenya and Nigeria.
"We just failed to break-even. It's time to change ways of work and re-strategize," a source at the platform revealed.
OLX has all come under trust issues as buyers and sellers hit road-blocks ranging from fake dealers, and fake products.
This implies that a number of its Ugandan employees will lose jobs in the changes and many have already received termination letters.
OLX however insists that its platform will continue to exist but there won't be a physical location for its operations except one or two leads for Uganda communicating with the head offices in South Africa.
(Visited 1 time, 1 visit today)
Pizza Hut unveils new menu

By Our Reporter
Pizza lovers are in for a new treat at Pizza Hut Uganda. This after the pizza restaurant chain unveiled a new menu on Wednesday evening.
The new menu, which consists of three categories namely; Super Value, Favorites and Supreme range, was officially launched during a ceremony held at the Pizza Hut Village Mall branch where guests who included influencers and media personalities were treated to a taste of the new range of pizzas.
According to Pizza Hut Uganda Marketing Coordinator, Laura Sseezi, the new menu follows the success of their previous campaigns and is aimed at providing value to customers everyday. "We want to make sure we offer value everyday, not just through specials or promos. Based on the success of our past promotions and customer feedback, we have decided to introduce a new menu with amazing prices which will give more value to our customers." She said.
With the new menu, customers will enjoy pizza for as low as 10K on some of the restaurant's most popular offerings like Hawaiian, Tandori Chicken, Veggie, and Margherita.
Travis Purcell, the Head of Operations Pizza Hut Africa, also added that, "We want to make sure that we bring pizza to everyone in Uganda. We are providing the most tasty pizzas and driving value for all our customers by making it accessible and affordable for everyone."
Pizza Hut begun operating in the Ugandan market in 2016 with their first store being opened at Village Mall, Bugolobi. They currently operate four more stores located at Italian Supermarket in Muyenga, Cube Kisementi, Shell Banda, and Shell Entebbe.
(Visited 1 time, 1 visit today)
Riham showers customers with love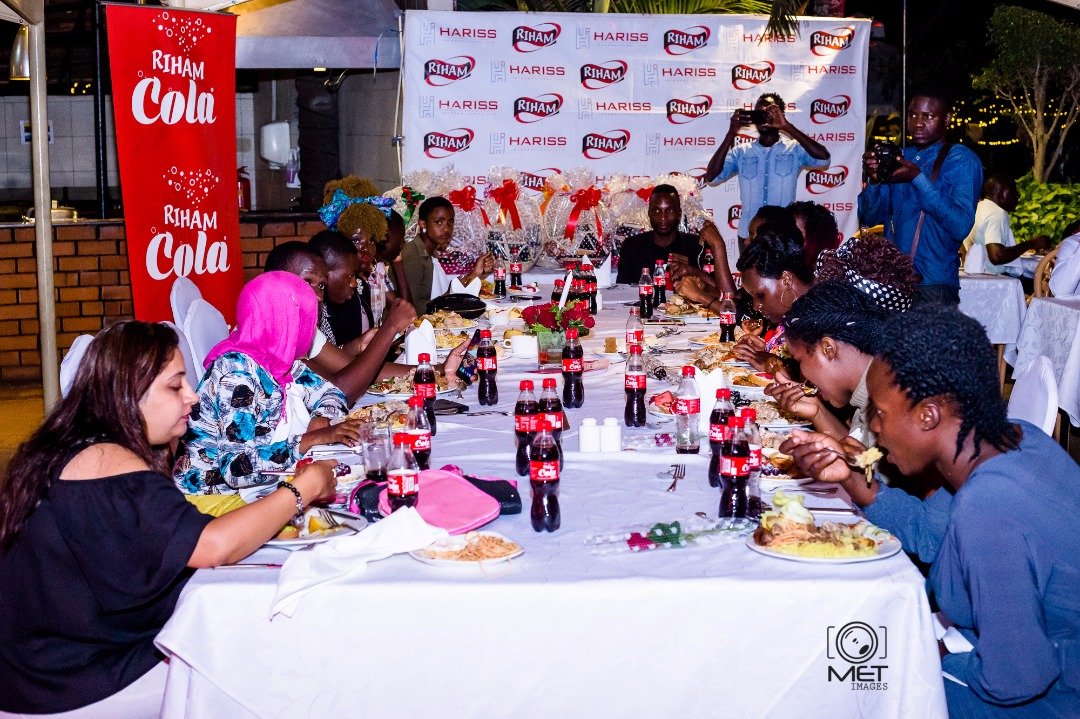 By Our Reporter
Whenever Valentine's Day is approaching, there is always pressure to find a perfect present. This year was not different as millions of people world over were seen crisscrossing streets and shopping malls in search of that perfect gift.
But some were saved from this hustle and bustle by people centred companies such as Harris International Limited, which arranged fully paid parties for them and their loved ones.
In what was dubbed the "Win Your Crush with Riham Love this Valentine's Day" promo, up to 20 lucky winners were treated to a fully paid dinner at Kampala Sheraton Hotel's Paradise Restaurant. Each left with a gift hamper thereafter.
The party was not short of pomp, and colour. The winners indulged their cravings; enjoying a full-course dinner spiced up with all sorts of dessert; Fruits, Cake, Chocolate, and Ice Cream, among others. The night's live music band never disappointed either.
"As Valentine's Day is a day to celebrate love, we feel that declaring your long standing and underlying love to another is worth the bravery! We are excited to be extending our support to the Lucky winners who shared heart-warming stories about their crushes," Ms Rachael Luwedde, the public relations officer of Harris International Limited noted, adding; "We believe in love, especially in the love for our customers! So, we are optimistic that this campaign has not only rewarded them for their continuous support to us, but also helped them find their true love this Valentine's Day."
(Visited 1 time, 1 visit today)
Hariss International Limited rewards employees, promises to invest more in Uganda

By Our Reporter
As part of its commitment to enhance cohesion, togetherness and team work among employees and the company leadership, Hariss International Limited held its annual staff party on Saturday at Kabira Country Club, Bukoto.
Dubbed "Hariss Day", the end of 2018 party was a fanfare with employees and their employers indulging themselves in remarkable display of talent while wining and dining together.
Speaking at the party, Hon Latif Ssebagala, the Member of Parliament Kawempe North admitted that even though there are many companies located in Kawempe, Hariss International is number one.
"Over the four terms I have been in the Uganda Parliament, we have received a lot of complaints from workers of several companies but I can confirm here and now that we have never received any petition or complaint about Hariss International. This means that Hariss International works in harmony with her staff and always rewards hard work," Hon Ssebagala said, adding; "As we collectively work to fight unemployment which is a big challenge in Uganda, I pray to the almighty God to enables Hariss International grow more and open up so many branches across our country so that people in other parts of Uganda also benefit from Hariss International opportunities."
The Kawempe North Member of Parliament thanked the over 1700 Hariss International staff for their immense contribution but also spared some time to advise them on how to get ever much better.
"I want to remind you that you are not paid for what you studied, but for what you do; your input, efforts and handwork. As you execute your duties; continue being honest, committed and above all treasure what you do. Thank you so much for putting us on the map," Hon Ssebagala concluded.
On his part, Mr. Yasser K. Ahmad; a co-founder and chairman of Hariss International revealed to the attending staff that his company is very proud, committed and dedicated to the Ugandan market.
"As leaders of Hariss International, we shall continue to support you, our dear staff in each and every way possible. We shall continue to invest in training, mentorship and better working conditions for you. Our priority is on Ugandans. We don't want to import expatriates to come and work here. We believe in Ugandans and are willing to continue our investment in them," Mr Yasser Ahmad said.
He added; "Unlike those multi-nationals with headquarters in America and/or Europe, our headquarters are here. We are proudly Ugandan. We want to work from Uganda and win over markets in East Africa, across Africa and the rest of the world."
All the staff that attended the event went home gifted with over 100 taking home top honours from the different Awards categories. Some went home Ugx 5 million richer than how they arrived.
Mr Chadi Ahmad, the Sales and Marketing Director noted that while 2018 was a very competitive year, his Hariss staff never disappointed and as such the end of year celebration was in order.
"In 2018, we saw our staff grow to 1700 people (permanent and temporary). This is very huge considering that we were less than 300 in 2013. In 2019, it is important for us to use our time wisely. Dedication and team work must be continued. We need to give twice, double our efforts so that we can overcome any challenges now and in the future." He noted.
The party that started at 3pm, went on until 10pm. It was spiced up by acts from Myco Ouma, Levixone, Rema Namakula, Bebe Cool and Moses Golola.
(Visited 1 time, 1 visit today)