Interview: Mathew and wife Eleanor Nabwiso speak out on their upcoming movie – "RAIN"
RAIN is a drama film that was filmed, directed and acted in Uganda about one girl who holds on to the idea of HOPE irrespective of her overwhelming tragedies. She is born in a humble village in Masaka but she has a dream of becoming a shining music star. However, this dream will be short lived when Mr. DJ, an event music selector takes advantage of Rain and engages her into unprotected sex. Rain gets HIV and PREGNANT. It's her perseverance and steadfast hope that keeps her alive and eventually becomes a very productive citizen when she decides to become a councilor and offer emotional support to those that may be experiencing hardships in life.
Our reporter spoke with Mathew and Eleanor Nabwiso who play the dual roles of producers and actors in this movie;
RAIN is your latest film project filmed and directed in Uganda. What role exactly did you play in the making of this film?
We produced the movie RAIN in collaboration with Crane Media. And we both play central parts within the movie; Eleanor acts as Dora Nantongo, the movie's main protagonist while I play the role of Dumba.
Several movies in Uganda are in need of your talent and expertise, what is it in particular that drew you to RAIN?
We got incredibly moved by the movie's plot which though simple captures several issues affecting our society today. As well, we were interested in using this film which has been written, filmed and directed by Ugandans to demonstrate the potential of Uganda's film industry. There is a lot of untapped talent in Uganda which can only be fully exposed if different individuals bring their different creative talents together. We are actually grateful for the support we received from sponsors such as Obulamu, PREFA, Crown Beverages, MAAD Advertising, among others.
What is the movie's central theme?
RAIN talks about keeping one's hope alive against all odds. We see the main character go through various struggles, she battles through each hurdle that life throws her way eventually using her experience to help others. The movie shows the realities in Uganda and pays vivid attention to the different details by putting the puzzles of life into place.
Eleanor, what is it specifically about your RAIN character that appealed to you?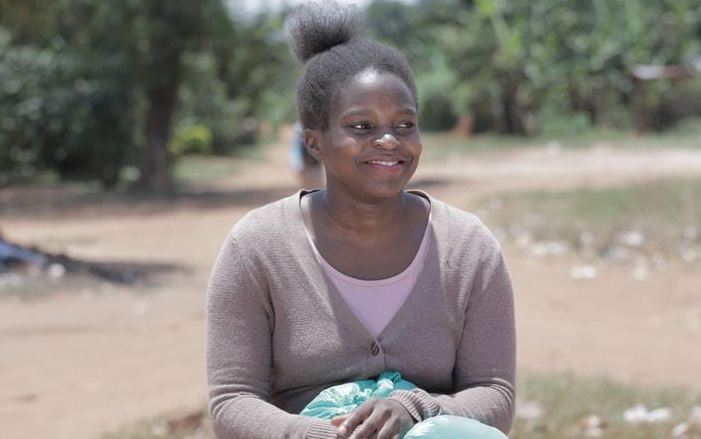 It was her go getter, adventurous spirit; her zest to keep on living regardless of the obstacles life presented her. As well, I enjoyed her funniness, playfulness and desire to help others. Dora is the kind of character that never seems to fit in with her surroundings and is always striving to stand up a head taller than her contemporaries. She is your everyday girl with a big dream whose simple life is just catapulted into a very strange setting that demands the use of all her survival instincts – there's a lot of drama and suspense which really appealed to me.
How about you Mathew, tell us more about your character in RAIN.
I play Dumba, an ordinary Christian father and husband who has to deal with the unexpected and find a way of staying sane while protecting his family. The role is quite interesting; it required a lot of emotional strength as I had to jump from one emotion to another.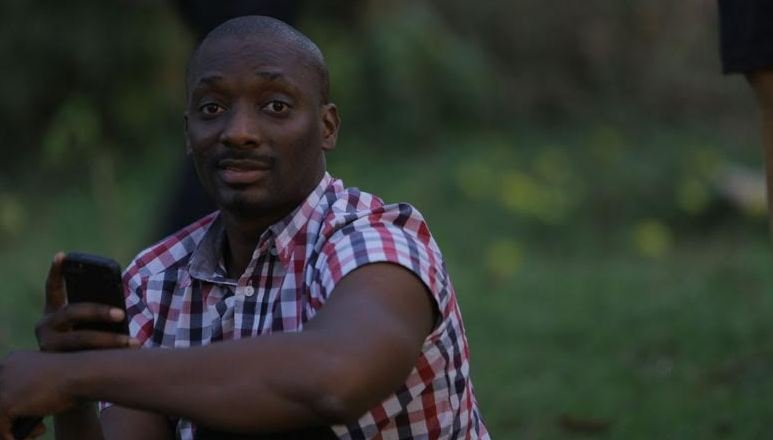 Eleanor, how easy or difficult was it to act with your husband in this movie?
It wasn't difficult at all because we are both professional about our work instead it was a joy to be able to be in the same place at the same time.
Is this your maiden production project?
Yes, RAIN is the first movie that has been produced by Nabwiso Films and we are so excited by the level of interest that it has generated.
Do you have any other projects in the pipeline?
Yes, we do have several others which we shall be announcing very soon.
How do you suppose your audience will react to this film?
With the different crises, uncertainty and socio economic challenges affecting our country, we believe that RAIN will send a message of hope to everyone who watches it. It's an exciting homemade movie, professionally done with a star studded cast. We hope that everyone will enjoy watching it as much as we enjoyed being a part of it.
When is the movie preview?
We will have a corporate show scheduled on 19th August 2016 at The HUB Cinema Oasis Mall, tickets will go for 100,000 Shs, on 20th August 2016 we shall have the official premier still at the HUB, and tickets will go for 50,000 Shs.
(Visited 1 time, 1 visit today)
Ykee Benda lights up Maverick Cocktail Fiesta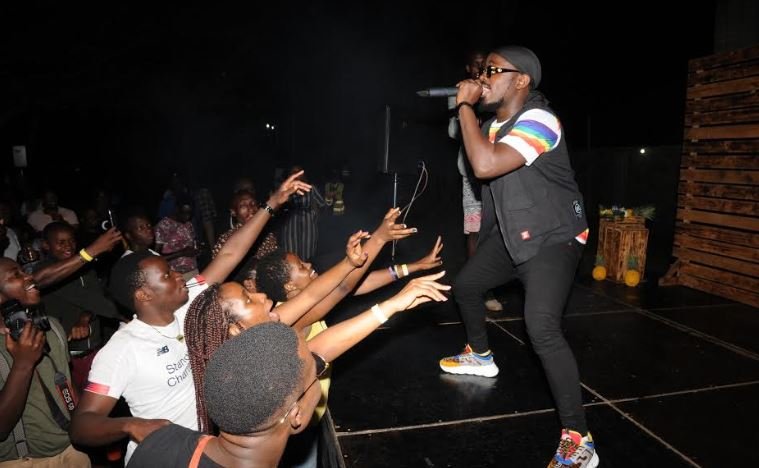 By Our Reporter
Musician Ykee Benda was the star attraction at the Maverick cocktail fiesta which happened on Saturday. Hosted at Sunrise beach in Bunga, revelers enjoyed a thrilling performance from the music star.
Ykee stepped on stage at 9 o'clock amidst ululations and screaming of applause from his fans in the audience. He had the crowd dancing and singing along as he performed several of his hit songs such as Kyenkyebula, Farmer, Byonkala and Singa among others.
The singer also mingled with the fans to take selfies and danced with them mid-performance, much to the delight of the crowd.
Meanwhile, the Floral and funky themed event which kicked off at noon saw revelers served free Uganda Waragi cocktails as DJs LL and Chapati got them grooving to the hottest music.
The party later continued to Illusion bar at acacia mall where the after party had been organized.
(Visited 1 time, 1 visit today)
Anitah Da Diva begs out of violent marriage
Singer Anita Da Diva of Zero distance fame has been off the scene for sometime now but that is not the News. She has suffered torture beyond not having a hit song in years. Anita Da Diva has cried out to however has the powers to save her from her violent marriage.
Anita was recently recorded with a sour body and fresh wounds with claims that they are evidence of some of the beatings and stabbings she has been subjected to by the yet to be identified man. Anita further alleges that her boyfriend has subjected her to drug abuse.
Watch her here
(Visited 1 time, 1 visit today)
Alex Muhangi continues support for young comedians, Biteleka is next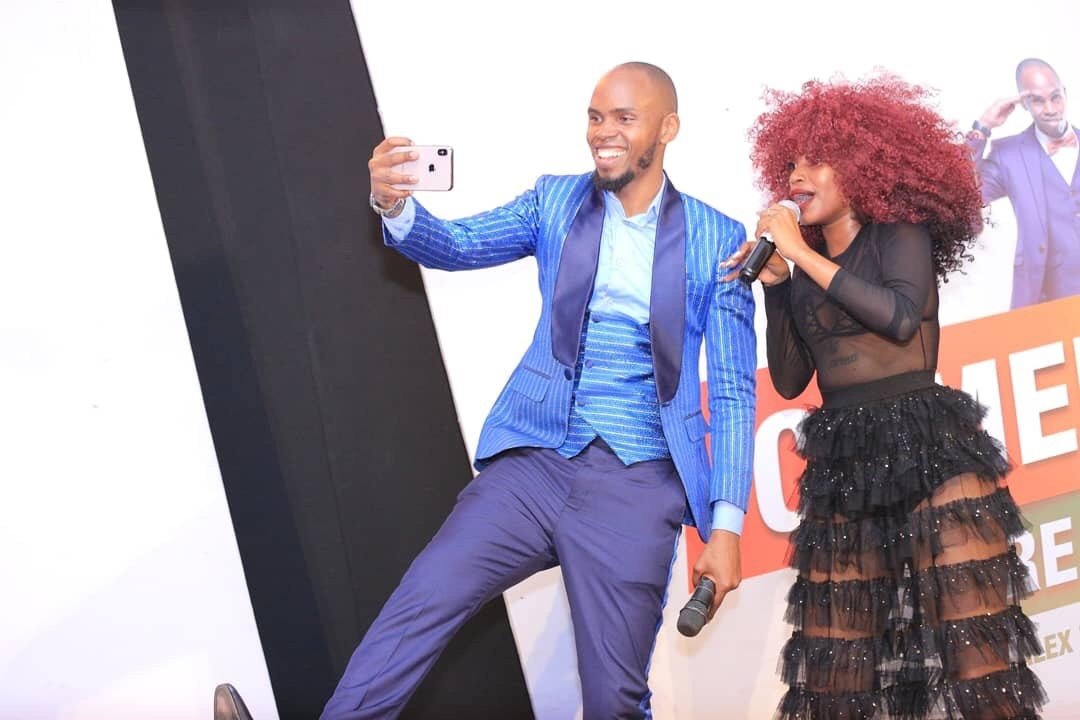 Nanziri Annet is a happy lady and comedian. While appearing on Spark TV comedian Nanziri Annet begged Comedy Store proprietor and fellow comedian Alex Muhangi to give her a platform to expose her talent.
After giving platform and establishing MadRat and Chiko and now Maulana and Reign, Alex Muhangi is further determined to bring more talent to light. While still on a live TV show Alex called in and offered her the opportunity this Thursday at his show. An excited Nanziri knelt in appreciation and cried in joy upon the revelation.
Alex Muhangi also pledged support for other comedians by giving them a platform at comedy store.
(Visited 1 time, 1 visit today)