Interview: Mathew and wife Eleanor Nabwiso speak out on their upcoming movie – "RAIN"
You could win big cash with FortBet. Click here for more
RAIN is a drama film that was filmed, directed and acted in Uganda about one girl who holds on to the idea of HOPE irrespective of her overwhelming tragedies. She is born in a humble village in Masaka but she has a dream of becoming a shining music star. However, this dream will be short lived when Mr. DJ, an event music selector takes advantage of Rain and engages her into unprotected sex. Rain gets HIV and PREGNANT. It's her perseverance and steadfast hope that keeps her alive and eventually becomes a very productive citizen when she decides to become a councilor and offer emotional support to those that may be experiencing hardships in life.
Our reporter spoke with Mathew and Eleanor Nabwiso who play the dual roles of producers and actors in this movie;
RAIN is your latest film project filmed and directed in Uganda. What role exactly did you play in the making of this film?
We produced the movie RAIN in collaboration with Crane Media. And we both play central parts within the movie; Eleanor acts as Dora Nantongo, the movie's main protagonist while I play the role of Dumba.
Several movies in Uganda are in need of your talent and expertise, what is it in particular that drew you to RAIN?
We got incredibly moved by the movie's plot which though simple captures several issues affecting our society today. As well, we were interested in using this film which has been written, filmed and directed by Ugandans to demonstrate the potential of Uganda's film industry. There is a lot of untapped talent in Uganda which can only be fully exposed if different individuals bring their different creative talents together. We are actually grateful for the support we received from sponsors such as Obulamu, PREFA, Crown Beverages, MAAD Advertising, among others.
What is the movie's central theme?
RAIN talks about keeping one's hope alive against all odds. We see the main character go through various struggles, she battles through each hurdle that life throws her way eventually using her experience to help others. The movie shows the realities in Uganda and pays vivid attention to the different details by putting the puzzles of life into place.
Eleanor, what is it specifically about your RAIN character that appealed to you?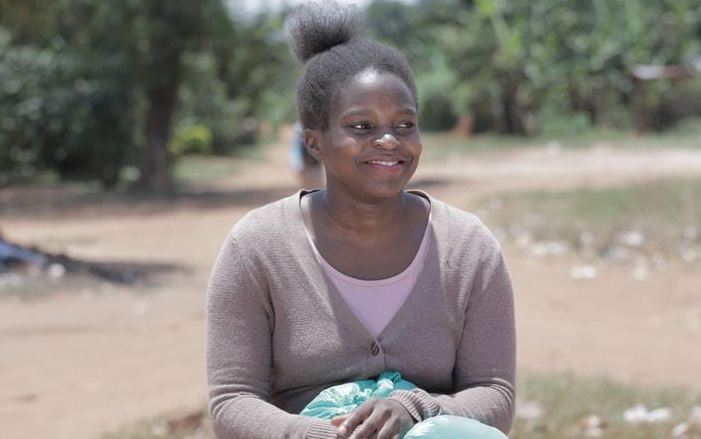 It was her go getter, adventurous spirit; her zest to keep on living regardless of the obstacles life presented her. As well, I enjoyed her funniness, playfulness and desire to help others. Dora is the kind of character that never seems to fit in with her surroundings and is always striving to stand up a head taller than her contemporaries. She is your everyday girl with a big dream whose simple life is just catapulted into a very strange setting that demands the use of all her survival instincts – there's a lot of drama and suspense which really appealed to me.
How about you Mathew, tell us more about your character in RAIN.
I play Dumba, an ordinary Christian father and husband who has to deal with the unexpected and find a way of staying sane while protecting his family. The role is quite interesting; it required a lot of emotional strength as I had to jump from one emotion to another.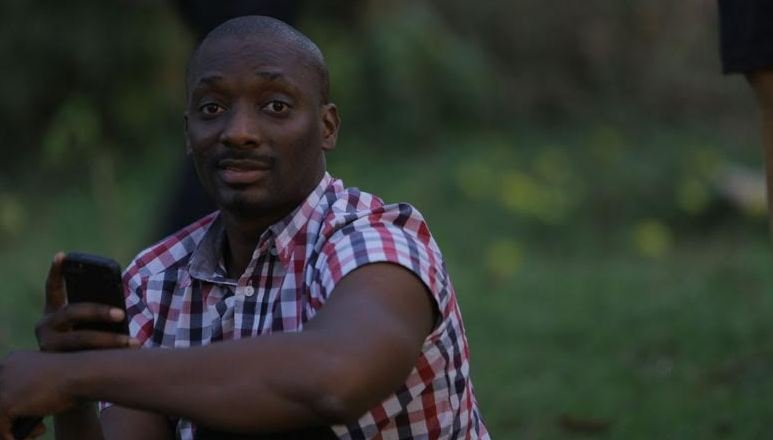 Eleanor, how easy or difficult was it to act with your husband in this movie?
It wasn't difficult at all because we are both professional about our work instead it was a joy to be able to be in the same place at the same time.
Is this your maiden production project?
Yes, RAIN is the first movie that has been produced by Nabwiso Films and we are so excited by the level of interest that it has generated.
Do you have any other projects in the pipeline?
Yes, we do have several others which we shall be announcing very soon.
How do you suppose your audience will react to this film?
With the different crises, uncertainty and socio economic challenges affecting our country, we believe that RAIN will send a message of hope to everyone who watches it. It's an exciting homemade movie, professionally done with a star studded cast. We hope that everyone will enjoy watching it as much as we enjoyed being a part of it.
When is the movie preview?
We will have a corporate show scheduled on 19th August 2016 at The HUB Cinema Oasis Mall, tickets will go for 100,000 Shs, on 20th August 2016 we shall have the official premier still at the HUB, and tickets will go for 50,000 Shs.
(Visited 1 time, 1 visit today)
Bebe Cool dedicates one year to fighting TB
You could win big cash with FortBet. Click here for more
Ugandan TB Ambassador and singer Bebe cool who recently got a huge 400,000USD boost for his fight against Tuberculosis has today announced he will dedicate a full year to the fight. Bebe Cool today at a press conference revealed he will have a countrywide awareness campaign about stopping TB.
Bebe Cool in partnership with Stop TB has officially announced to fight TB in Uganda starting 26th December at his concert in Kiwatule. Bebe Cool has committed himself to using every platform he has to preach against Tuberculosis.
(Visited 1 time, 1 visit today)
Bebe Cool invites fans for "Tondeka E Kiwatule Hit after Hit" concert
You could win big cash with FortBet. Click here for more
Bebe Cool today officially invited his fans to his Tondeka E Kiwatule concert slated for later this month. The Gagamel boss said he named his show hit after Hit because for the first time he has invited every artiste with a hit but highlights Eddy Kenzo, hia long time nemesis that recently turned friend.
"Eddy Kenzo has worked hard and he has earned all his fans and their love. For the first time, he will be performing at my concert on 26th December" Bebe Cool.
He also promised to release more music starting January. "I will be on a musical rampage starting January to June because I have too much music to keep. I have a song with Yemi Alade and P Square" Bebe Cool revealed.
Bebe Cool also announced his new studio that he called 5 Star.
(Visited 1 time, 1 visit today)
Photos: Wizkid ready to rock Ugandans tonight
You could win big cash with FortBet. Click here for more
By Staff Writer
Kololo Independence grounds is a beehive of activity today as Pepsi Uganda prepares to host Wizkid from Niegria to rock Ugandans.
The award-winning artiste who landed at Entebbe International Airport this morning has promised nothing but the best parte of 2019 for Ugandans.
Even more, Wizkid who has performed in Kampala before will be the official act of the La Paroni's bar one year anniversary also happening tonight.
If you cannot catch him at Kololo for the show, catch him at La Paroni's for the after-party.
Here are photos of his arrival this morning.
(Visited 1 time, 1 visit today)