Kasuku Is Blackmailing me, Hilderman Washes Dirty Linen In Public

Dr.Hilderman is soon becoming another talk-and-talk microphone on Social media. On a Sunday when everyone was busy praising their heroes, Hilderman was pouring scorn on his villains. Hilderman said:
"Wat is wrong with some guys? Imagine somebody being given just a lunch fee of 50,000 to talk ill about me on radio.This has taken along time ever since this animal acquired this job and every artist is complaining about him. If u dont give him money he talks negative about you all the time, where is the professionalism? The little i knw about media is fair and balanced reporting and presentation but as producers of the shows,don't u sense any form of personal issues with some presenters when they all the time talk negatively about some people/groups? Now this fool is calling me to be paid if i dnt mbu akikube nga akiza side ndala silly. In a few months dat job of yoz will be no more. Talent is never corruptible,and this fool can sound real kumbe he is faulsly reporting/presenting for mere meat. We get our talents from far,if u are a music critic musically speak,bt this fool never talks in music terms, music keys,tym signature,tonz etc.For the sake of the media house i have not exposed this person,coz da media house means a lot to me right from the start of my career.By the time i write this kibade kisuse era munsonyiwe. Whoever messes with your job deserves the worst. blesses Sunday."
Hilderman was hitting at Kasuku one of the most feared yet humble radio presenters. According to many artistes, they think Kasuku takes money to either praise or talk ill about them. "Kasuku is that stinging bee in the music industry, the industry fears him, he talks without fear or favour," said a friend.
Hilderman went on to hit at Kasuku saying: "I employed myself and you want to finish my investment and sacrifice coz of black mail? and this fool mufele nyo nti when he is talking u can think he is giving the truth kumbe he is provoking u omusasule akuwane. bt tompanangako ever since u got that job bt nsula wange,ndi land lord,nina kyendaga and for your information my funs lov me for wat u think is negative silly."
It is shaming that Hilderman forgot the quote that says: "Silence is golden." However, Hilderman forgot to show evidence of Kasuku soliciting money from him. It is a misconception among artistes and celebrities to think that journalists get paid before they can praise anyone. For anyone who knows Kasuku, he is honest in his dealings and gives credit where it's due. Over to you Kasuku and Hilderman.
(Visited 186 time, 1 visit today)
Three Ugandan Men have been disappointed by Flavia Tumusiime's engagement

BigEyeUg Team
When she hit our TV screens back in 2015 as a news anchor, may men were smitten by Flavia Tumusiime. Some would hurry through the traffic using all sorts of shortcuts to get home and catch the beauty on TV at 9pm. Flavia was the talk of town and many had plans to meet her one day and let her know how they feel. A few men got the chance, they did let her know how they felt. And now that she is engaged, they have been heart broken. We have the list.
APass
Not long ago, APass declared his love for the TV star and AM to PM show host on Capital FM. Although he was rejected, the singer has never gotten over the fact that he will never call Flavia his own. At one point Flavia is quoted to have said that many men want her but most of them for a short term and yet she was looking for a long term relationship. Turns out APass was seen as a short term man and he is heart broken thanks to the announcement this morning.
Maurice Kirya
Rumours have been making rounds for years that Flavia was dating Maurice Kirya. The two were rumoured to be seeing each other especially after their appearance on the TwendeKazi reality TV show together 4 years ago. Flavia was seen many times at Kirya's Sound Cup Cafe before it was moved from Garden City to Village Mall. It was clear that something was going on between the two for some time. Today, on hearing about the engagement, we are sure Kirya is heart broken.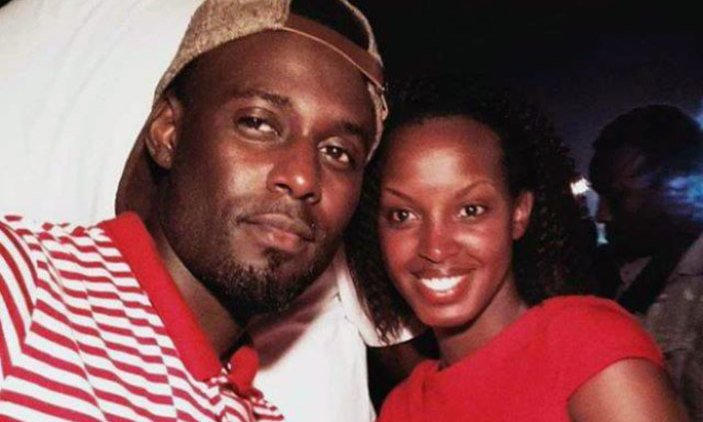 William Bakabulindi
Flavia and the Chairman of Proline Football Club William Bakabulindi had a special friendship. Snoops spotted the two at events having a good time with a lot of PDA. They were rumoured to be dating for sometime before everything stopped with non of the parties talking about the relationship. On hearing about the engagement, William must be disappointed.
Speaking about her engagement over the weekend, Flavia Tumusiime who has been rumoured to be dating few TV star Andrew Kabura said that it was a surprise that she loved. 'It was a nice surprise. I will be honest, I hate surprises because I never know how to react. I was dumb founded. I kept quiet for a while. I did cry but am looking forward to it,' she said on Live TV. Congratulations Flavia.
(Visited 186 time, 1 visit today)
VIDEO: Mary Bata donates to fans

BigEyeUg Team
Musician Mary Bata unleashed her philanthropic side when she visited Katanga slum and gave out several items to the dwellers. The new mother who was blessed with a child recently, gave out maize flour among other things to the less fortunate.
'When I remember where I have come from, I want to come back and give back to people. That is why I am here today,' she said.
(Visited 186 time, 1 visit today)
Flavia Tumusiime: I cried when he proposed to me

BigEyeUg Team
Today we woke up to news of Flavia Tumusiime's engagement.
The TV star who has taken her time before landing on the right guy had many talking for years about her relationship status. Today, she broke the news that she was proposed to by her man over the weekend and it was a very beautiful moment.
Flavia broke the news on NTV Uganda's Morning @NTV show where co-host Malaa couldn't believe what she was hearing. She got off her seat and gave Flavia a big hug to congratulate her. Flavia who has been rumored to be dating fellow TV star Andrew Kabuura for months, said that she cried when he pulled out the ring and propsed to her.
'I hate surprises because I usually don't know how to react to them but this was a good one. I cried when he pulled out the ring,' she said.
We'd like to congratulate Flavia upon her engagement. We will keep you posted.
(Visited 186 time, 1 visit today)