Kasuku Is Blackmailing me, Hilderman Washes Dirty Linen In Public

Dr.Hilderman is soon becoming another talk-and-talk microphone on Social media. On a Sunday when everyone was busy praising their heroes, Hilderman was pouring scorn on his villains. Hilderman said:
"Wat is wrong with some guys? Imagine somebody being given just a lunch fee of 50,000 to talk ill about me on radio.This has taken along time ever since this animal acquired this job and every artist is complaining about him. If u dont give him money he talks negative about you all the time, where is the professionalism? The little i knw about media is fair and balanced reporting and presentation but as producers of the shows,don't u sense any form of personal issues with some presenters when they all the time talk negatively about some people/groups? Now this fool is calling me to be paid if i dnt mbu akikube nga akiza side ndala silly. In a few months dat job of yoz will be no more. Talent is never corruptible,and this fool can sound real kumbe he is faulsly reporting/presenting for mere meat. We get our talents from far,if u are a music critic musically speak,bt this fool never talks in music terms, music keys,tym signature,tonz etc.For the sake of the media house i have not exposed this person,coz da media house means a lot to me right from the start of my career.By the time i write this kibade kisuse era munsonyiwe. Whoever messes with your job deserves the worst. blesses Sunday."
Hilderman was hitting at Kasuku one of the most feared yet humble radio presenters. According to many artistes, they think Kasuku takes money to either praise or talk ill about them. "Kasuku is that stinging bee in the music industry, the industry fears him, he talks without fear or favour," said a friend.
Hilderman went on to hit at Kasuku saying: "I employed myself and you want to finish my investment and sacrifice coz of black mail? and this fool mufele nyo nti when he is talking u can think he is giving the truth kumbe he is provoking u omusasule akuwane. bt tompanangako ever since u got that job bt nsula wange,ndi land lord,nina kyendaga and for your information my funs lov me for wat u think is negative silly."
It is shaming that Hilderman forgot the quote that says: "Silence is golden." However, Hilderman forgot to show evidence of Kasuku soliciting money from him. It is a misconception among artistes and celebrities to think that journalists get paid before they can praise anyone. For anyone who knows Kasuku, he is honest in his dealings and gives credit where it's due. Over to you Kasuku and Hilderman.
(Visited 1 time, 1 visit today)
Chameleone denied me a collabo – Cindy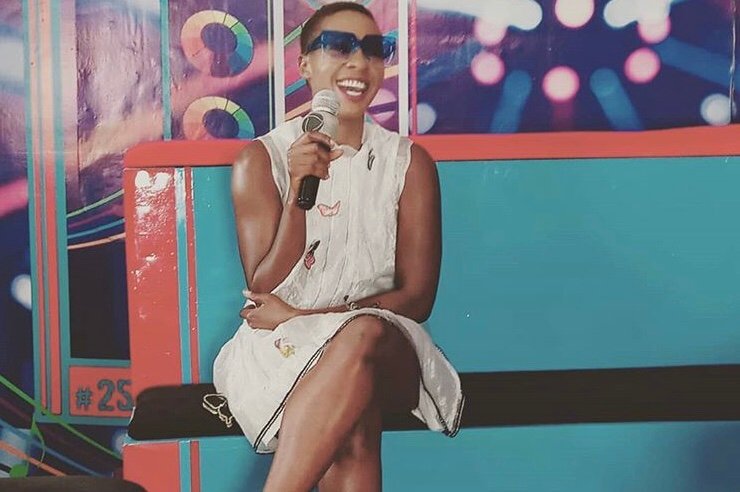 By Stuart G-Khast
Last Thursday saw two great artistes hug and confess to eachother willingness to work together. Cindy Sanyu who is arguably best female singer and Chameleone who too is believed to be finest among males shared same stage at comedy store in Lugogo.
In the middle of Chameleone's session, he paused and called Cindy on stage who had nothing but praise for her. The pair hugged. Chameleone then admitted that he loved Cindy and her music. Chameleone also wondered why they had never thought of a song together. It is at this moment that Cindy admitted she would be proud to be on same track with him. "I can never say No to Chameleone, no one would" Cindy said.
It is on these grounds that we think Cindy and Chameleone could be on the same track this year.
(Visited 1 time, 1 visit today)
Fans roast Hilderman for "Eating" President's money and denying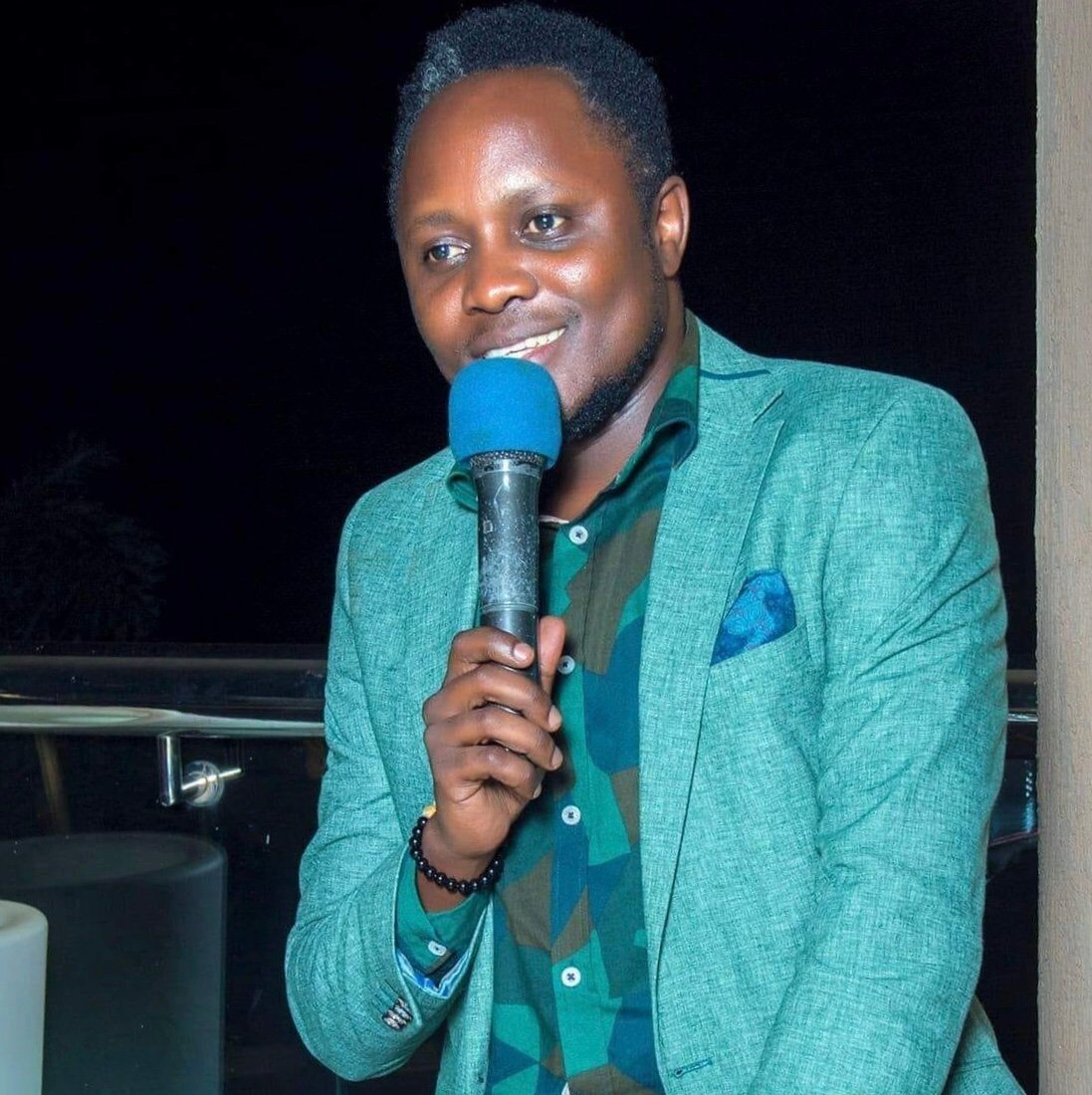 Singer Hilderman is in hot soup after being exposed by fellow singer Bebe Cool for being among the singers who took some of the 400 million shillings that the President gave to Artistes. Over time Hilderman has accused the President for using tax payers' money to donate to youth, artistes and other sectors giving the impression he could never take it.
On the evening of Saturday, Bebe Cool released a video where Hilderman was signing and receiving his share of the 400 million shillings. In his defence, Hilderman said it was three years ago something that angered fans. The singer has been fighting back and deleting some comments that pinned him.
Here are some of the reactions from his post.
(Visited 1 time, 1 visit today)
Pallaso reshuffles management, gets new manager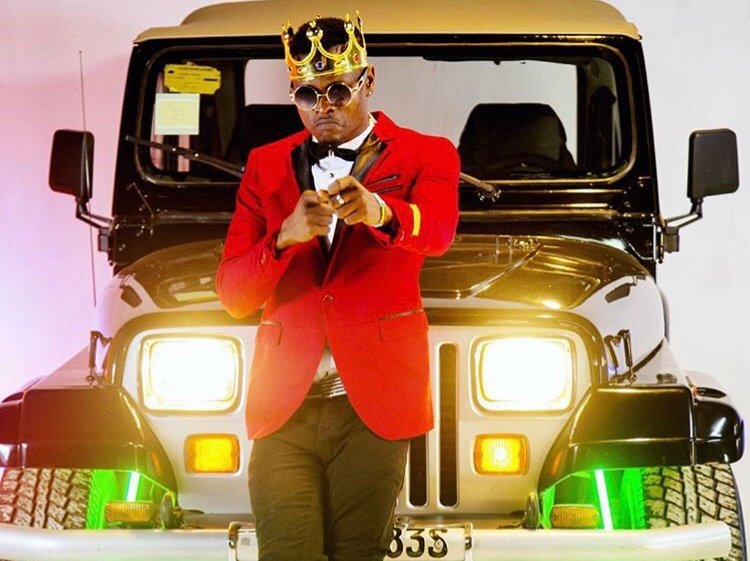 Team Good Music CEO and singer Pius Mayanja aka Pallaso just after releasing his first single this year has also made another step towards topping charts this year. The website has reliably learnt that Pallaso has reshuffled his management allocating responsibilities to best placed persons within his camp.
Pallaso will now be managed by a one Mimi who has been in the camp for sometime. Mimi will henceforth be responsible for bookings and head all managerial activations including budging for the camp. Pallaso has a dedicated media department as well as Promotions department. Pallaso has vowed to do better than ever.
Reliable sources also reveal Pallaso has intentions to hold a concert this year hence the early preparations.
Pallaso will have one task this year, to sing.
(Visited 1 time, 1 visit today)