Interview: Sauti Sol reveal their 2018 plans, secret to their success, best Ugandan songs and much more

By Our Reporter
Kenyan music group Sauti Sol was recently in Uganda and the BigEyeUG team managed to catch up with them for an interview. During the interview, the singers revealed their music plans for 2018 among other things. Here are excerpts:
1. How did you settle on the name Sauti Sol? And why?
We used to be called "Sauti" back in our singing days in high school. But there were many "Sautis" in the industry and when were recording our first album, our manager advised us to find a unique name and that is when we added "Sol" to our name to become "Sauti Sol".
2. How did you guys meet? What is that history behind the formation of Sauti Sol?
The three of us (Bien-Aimé Baraza, Willis Chimano and Savara Mudigi) were in the same high school and there was a group called "Voices in the light". It was a generation of a capella bands and the best were chosen to be in that group. We used to perform in this group in high school. And after high school I (Polycarp Otieno) joined them to form the group, Sauti.
3. How have you managed to stay together for so long? Groups tend to be tricky you know?
Friendship has been the foundation of our group all the way from high school. And the friendship became even tighter after high school. We are the best of friends until now and this has greatly contributed to us sticking together for 14 years now.
4. What would each of you rank as your best Sauti Sol song?
The best Sauti Sol song is the song of the moment; the one that we have just released.  "Melanin", which we just released, is our best song for now.
5. There was backlash from feminists when you released Nerea, how did it feel? How did you handle that moment?
We believe everyone is entitled to their opinion and so how different people take the message is not in our control. Although we appreciate and understand their concerns, that's not where we were coming from. We made it very clear from the beginning that the song was mostly just about how as a man you should take responsibility for your actions. We even released a statement and we made it clear to where our position was. Our content cant always be taken the way we want it to be taken so we work with it as it comes.
6. You have fallen in love with Uganda. Who are your 3 best Ugandan musicians and why?
It is hard to tell the best Ugandan artiste because there is a lot of good musicians and we fall in love with Ugandan music everyday. Uganda has always had top musicians like Chameleone, Bebe cool who inspired us. There is also a lot of  fresh talent on the market who are killing it like Irene Ntale and Sheebah. There are also other talented musicians like Radio & Weasel,  Maurice Kirya (we have been friends for quite a long time), and then Navio.
7. What are your best 3 Ugandan Songs?
Stamina Daddy by Irene Ntale is making rounds in Kenya. Nkwatako by Sheebah is also good, and definitely Mbozi Za Malwa.
8. How did you and Bebe Cool come up with Mbozi Za Malwa?
We had been talking to Bebe Cool for a long time because we often meet at the award ceremonies outside our countries. So when he sent us the track, "Mboozi Za Malwa" and explained to us what it means adding that the song would go deep with in Uganda, which it surely did, we trusted him and jumped on to it. You know he is so experienced and we always look up to him.
9. What do you have in plan for 2018? What should your fans expect?
We have a project called "African Source" where we are working with different African artistes on the continent and in the next 12 months or so we are going to be releasing a new single every month. Actually we started with Uganda's Bebe Cool, and then C4 Pedro from Angola and later Nigeria's Patoranking whose songs are all already out. We are continuing to work with different African artists like Tiwa Savage, Wizkid, Davido, Toofan, Mani Martin, Burna Boy, and Vanessa Mdee among others and the projects are all done and ready to be released.
10. Is there any artiste in Africa that you would wish to work with but you haven't?
The artists we haven't worked with, uh, some are dead. But if lucky Dube was alive, we would have loved to record a song with him. And maybe Brenda Fassie too. Nonetheless, there are many artistes in Africa that we would love to work with. And I think our next stop could be North Africa.
11. Which musicians have had the greatest influence on your style and genre?
It evolves with time and, even us as artistes we evolve and at each stage we have new influences. We started as an a capella acoustic band and then we had inspirations from some African artists like Salif Keita among others. And when we diversified into pop music we got new influences such as P-Square, South African music, and iconic music groups from the west as well.
12. How is the creative process for each new song you release? How do you decide which song to release?
We don't decide on which song to release, it just happens. Our song ideas usually come from our different experiences. So we don't really sit down and say we are writing a hit song. It all comes from all kinds of experiences.
We write together, and then practice the song with the band first. Most people first go to the studio and they are given a track and then write a song, but for us it is the other way round — write the music, then play it with the band, and if it sounds nice, we go ahead and record it.
Music is a business as well so we need a strategy and this also determines when we are releasing the particular songs.
13. What do you people do when you are not doing music? If you didn't do music, where would each of you have probaly ended up?
We do not know where we would if not for singing. Anyway, when we are not doing music, we are just mostly resting. However, we all do have hobbies; we love things that all other normal people love, like playing soccer, play station, and hanging out with friends.
14. What would call your greatest achievement?
Sticking together for 14 years is our greatest achievement. Most groups don't usually stick together this long.
(Visited 2,279 time, 1 visit today)
Selector Jay releases his first ever song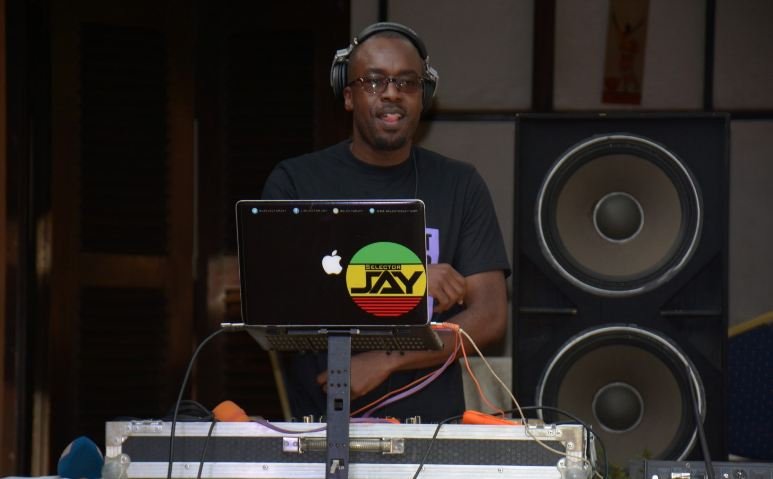 Selector Jay, one of Uganda's longest serving deejays, appears to be tired of being in the shadow of musicians and now wants to share in their spotlight. This comes after the disc jockey decided to venture into active music.
Selector Jay has kicked off this new adventure with a bang, teaming up with big weights in the industry on his first project.
He has released his first ever song entitled "Formula" on which he features Ugandan singer Sheebah Karungi and Ghanaian star Magnom.
Sources close to the deejay have intimated to us that this not a one off and  we should expect more music from the deejay.
It should be noted that deejays collaborating with established musicians is the in-thing lately. Other local deejays to have released their own songs include DJ Ciza, Dj Roja & Slick Stuart among others.
Staff Writer
(Visited 2,279 time, 1 visit today)
Singer Karole Kasita drops "Gyal A Bubble" video. Watch it here!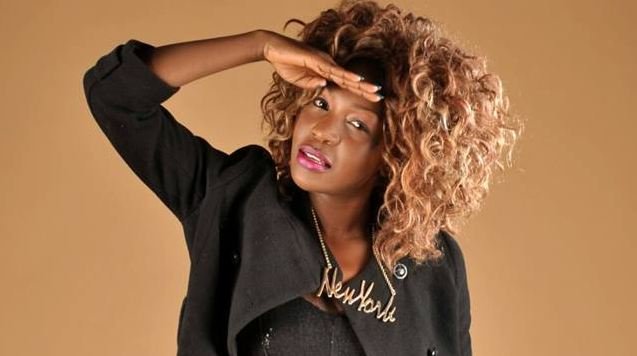 Talented Ugandan female singer Karole Kasita has released the music video to her latest single titled "Gyal A Bubble".
Produced by Grate Make films, "Gyal A Bubble" is a dance video composed of scenes in which gals in skimpy outfits are seen gyrating their bums to the groovy beat. The audio was produced by Andre.
Meanwhile, Karole came into the limelight after releasing her first break through single titled "Kol 911". She has never looked back since then. She has released a number of other songs including "More time", "Jileete", Ontanuude, Sample you and Musujja.
Watch "Gyal A Bubble"  video below.
Staff Writer
(Visited 2,279 time, 1 visit today)
Shady Boo debunks Diamond Platinumz dating rumors

By Nila Faisal
Rwandese socialite Shady Boo has denied reports she is dating Diamond Platinumz.
The socialite and the Tanzanian heart throb reignited dating rumors after Diamond invited her to Tanzania to host an event dubbed "The Biko Jibebe Challenge".
Speaking to journalists during the event, Shady Boo set the record straight, saying they are just friends.
"Nothing much and no it's not true, we are just friends," said Shady.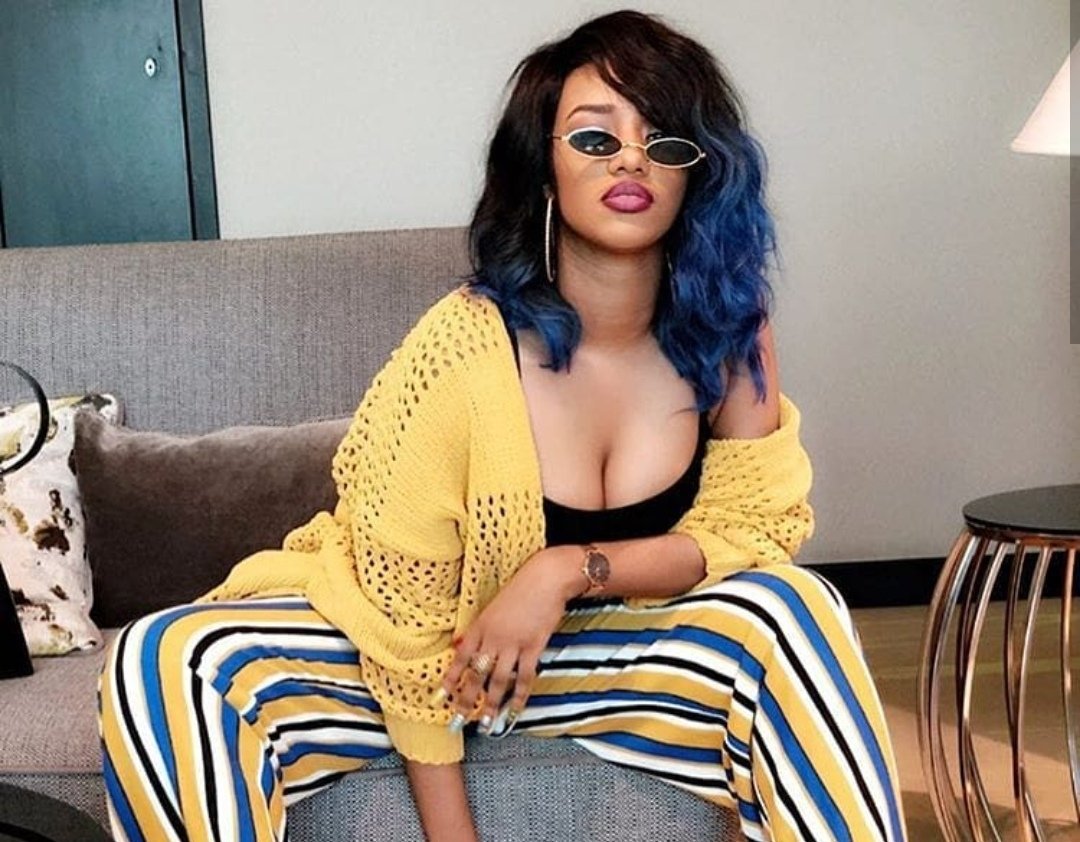 Media was awash with reports the two were seeing each other last year after Shady was reportedly spotted at Diamond's hotel room during the launch of his products in Rwanda.
(Visited 2,279 time, 1 visit today)