Emirates announces special fares for Ugandan travellers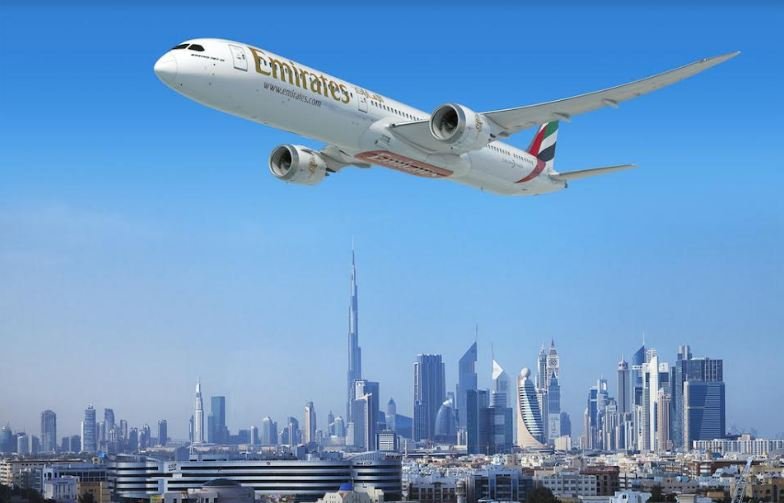 Emirates has announced its Hello 2018 fare sale, offering special deals on Economy class and Business class return flights to popular destinations for Uganda's travellers.
For those looking to take their dream holiday or visit loved ones, the special fare offer is available for booking until 22nd January, 2018, with travel taking place between January, 2018- and 30th June, 2018.  The special sale includes a range of destinations across Emirates' global network.
Passengers traveling in Economy Class to selected popular destinations can enjoy the offer with USD 960 to Boston, USD 1,620 to Perth, USD 705 to Paris, USD 739 to Guangzhou, USD 419 to Dubai and USD 575 to Ahmedabad.
Customers can purchase Business Class tickets from Entebbe to the selected destinations USD 2,400 to New York, USD 5,235 to Melbourne, USD 2,299 to Paris, USD 1,819 to Bangkok, USD 1,415 to Dubai, USD 1,485 to Mumbai.
Customers who travel with Emirates can enjoy over 2,500 channels of entertainment and films, through ice, Emirates' award-winning inflight entertainment system. Customers across all cabins are also served a variety of complimentary beverages and regionally inspired cuisine prepared using fresh ingredients. They will also experience the famed hospitality of the airline's multi-cultural cabin crew, including crew from Uganda.
(Visited 1 time, 1 visit today)
Mbarara resident hits Ugx 200 million jackpot in Supa 3 lottery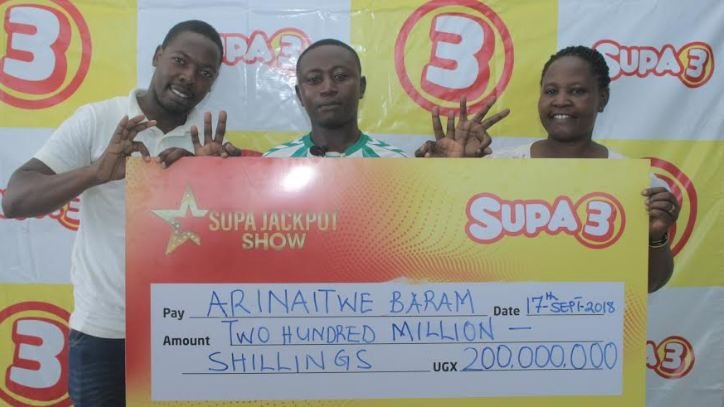 By Our Reporter
Mbarara based electrician Arinaitwe Baram is the lucky winner of the supa3 jackpot that totaled to 200 million shilling.
Baram who was announced winner on Sunday night on the Supa3 live show, says that he played using only 4000 shillings, but he managed to win the 200 million. He told journalists upon receiving his cheque that he will spend his winnings on constructing a house and expanding his business.
Baram joins other winners such as John Sekaggya who won 50 million shillings, Denis Ssemanda a 7 Million winner, Stella Acor a 6 Million winner and other multiple winners.
Meanwhile, Supa3 Jackpot will now return to 50 million shillings this weekend.
Every entry into the 10-minute draws gets a corresponding free entry into the weekly Supa Jackpot Draw which offers the chance to become a multimillionaire. Supa 3 players qualify for one entry into the Jackpot for every UGX. 1,000 they play.
Every Supa 3 ticket comes with a unique code consisting of 6 letters of the alphabet which comprise the entry into the Jackpot draw
(Visited 1 time, 1 visit today)
Museveni meets President of StarTimes Group during FOCAC Summit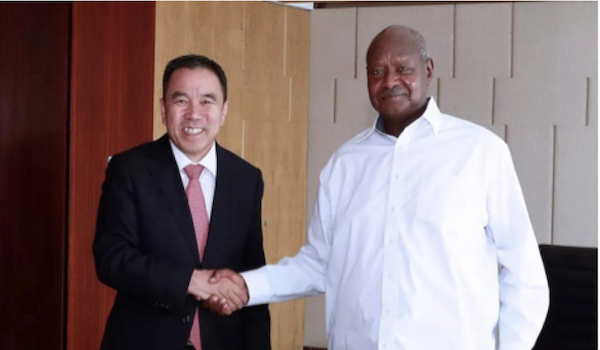 Ugandan President Yoweri Museveni met with the President of StarTimes Group Pang Xinxing on Wednesday when he was attending the Summit of the Forum on China-Africa Cooperation in Beijing. Mr Pang Xinxing introduced that StarTimes created more than 6000 job opportunities since it started investment in Uganda in 2009 and StarTimes digital TV transmission platforms have enabled Ugandan people to watch rich international and local television programs with an affordable price. Pang said: "We look forward to expanding further bilateral cooperation with our advantageous technology and media resources." President Museveni appreciated StarTimes' contribution in Uganda's digital migration progress and the project of "Access to Satellite TV for 10,000 African Villages".
He said that the national digital migration is a very important fundamental project for Ugandan people and it wouldn't be achieved without StarTimes' involvement. Museveni also invited Pang to visit Uganda with hoping that StarTimes can have more investment in the country.
StarTimes now is the biggest digital TV operator in Uganda with holding 75% market because of affordabl prices and rich content services. In August, StarTimes just unveiled the biggest ever single sponsorship in the history of Uganda www.startimestv.com sport after remarkably securing the Uganda Premier League and FUFA Big League "Title and Broadcasting Rights" from FUFA for a staggering US$ 7,240,000 for 10 years starting with the
2018/2019 season. The Vice President of StarTimes Uganda company, Mr Aldrine Nsubuga said: "We however don't just want to entertain football fans with foreign football, we want to be relevant to local football fans. We want them to appreciate their local football and support it with a greater passion which is why we want to bring the local league in every household through our broadcast platforms." The project of "Access to Satellite TV for 10,000 African Villages" is a China-Africa Cooperation program, which was announced by Chinese President Xi Jinping on December 4th, 2015 when he was present at the Johannesburg Summit of the Forum on China-Africa Cooperation. The project is aimed at enabling African families in rural areas to have access to the digital signal with high-quality images and rich TV programs. There will be around 10,000 villages in more than 20 African countries benefiting from the project of "Access to Satellite TV for 10,000 African Villages". For Uganda, 500 villages are
included in this China-Africa cooperation project. As Africa's leading digital TV operator, StarTimes is undertaking the whole project. On 20th July, StarTimes launched the project of "Access to Satellite TV for 10,000 African Villages" in Uganda.
(Visited 1 time, 1 visit today)
Emirates offers Ugandan travelers attractive offers to Dubai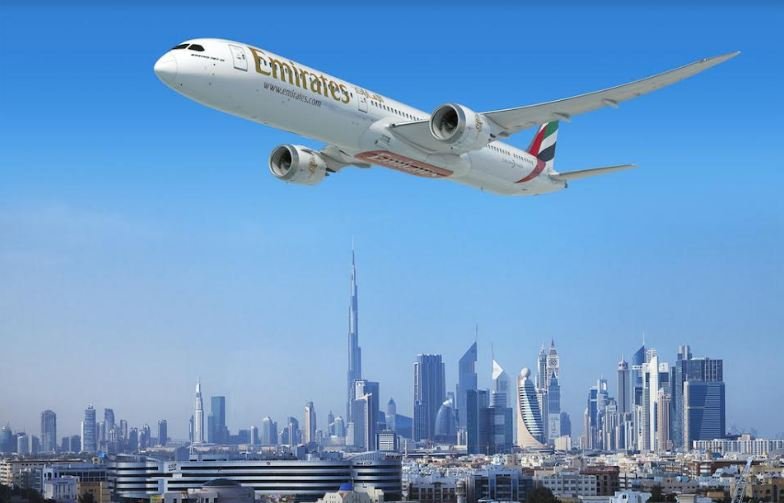 Emirates is offering Ugandan travelers the opportunity to visit Dubai, available at a very special offer for Economy and Business Class roundtrip, a free third piece of luggage of up to 23 kg and a month's tourist visa included in the offer.
Under the special offer, an Economy Class ticket from Entebbe to Dubai costs $359 and Business Class $1,309. The special offer is for a limited time only and tickets must be booked between 13th September 2018 and 27th September 2018, while travel must take place between 13th September 2018 and 31st March 2019. The cost of the ticket includes airport taxes.
Emirates is also offering a 3rd piece of luggage of up to 23kg for Economy Class and up to 32kg for Business Class, with a one-month tourist visa included.
Dubai provides a great escape for visitors. Its year-round sunshine, world-class shopping and restaurants, stunning beaches and iconic buildings offers something for the whole family. Visitors to Dubai can enjoy some of the city's must-see places like Global Village – multi-cultural festival park and shopping destination – as well as theme parks such as Wild Wadi Waterpark and IMG World of Adventures. The city also offers a wide range of accommodation to suit all budgets.
On all Emirates' flights, customers can look forward to hours of entertainment on the award-winning inflight entertainment system, ice, which offers over 3,000 channels of on demand audio and visual entertainment, from the latest movies, music, audio books and games, as well as family friendly products and services for children, including complimentary toys, kids' meals and movies, priority boarding for families and the use of free strollers at Dubai International Airport.
In addition to the on-board comforts and products, customers will experience the world famous hospitality from Emirates' multinational cabin crew who come from 135 nationalities and speak over 60 languages, while enjoying chef prepared regional and international cuisine, using the freshest ingredients, accompanied by a wide range of complimentary wines and beverages.
Emirates flies daily from Entebbe to Dubai.
(Visited 1 time, 1 visit today)