Crown Beverages, Celebrates 20 Years Of Growth And Success
Story by XtraOrdinaryug. Check Out their website here: www.xtraordinary.co.ug
Ride Cashless with SafeBoda! You can top up your SafeBoda credit through the app using either MTN or Airtel Money OR Come by the SafeBoda offices on Bukoto street between 10am to 4pm to directly pay cash for credit!Click here to download the app
• Company grows sales volumes by 900% percent over 20 years of Ugandan ownership
• Sales grow from 2million raw cases (2.4m 8 oz cases) of soda in 1993 to 20million raw cases (25m 8 oz cases) in 2013.
Kampala, April 15th 2013- 20 years after the ownership of the former government-owned Lake Victoria Bottling Company was transferred to Crown Beverages Limited- a company owned by 3 local shareholders, there is cause to celebrate, thanks to years of investments and stable management that has seen the company grow and is on course to become an industry leader in the heavily competitive Carbonated Soft Drink (CSD) industry.
Lake Victoria Bottling Co. Ltd started production in 1951 as the franchisee bottler for PepsiCo, but was in 1993 privatized to a consortium of local investors, who renamed it Crown Bottlers Ltd. In 1997, International Pepsi-Cola Bottler Investments, a South African firm acquired a 51 percent stake in the company and renamed it Crown Beverages Ltd. In 2001, the 3 local shareholders, Amos Nzeyi, Chris Kayoboke and Dr Margaret Kigozi re-acquired 100 percent control of the company.
Following decades of investment that has seen 4 new glass bottling lines and 1 plastic packaging line added to the Nakawa-based plant and several new products introduced, the company today has witnessed unprecedented growth and is today one of the leading employers and tax payers in the country.
"Over the last 20 years, we have made significant investments into new products, bottling lines thereby creating more demand and loyalty for our brands. The market has rewarded us with more loyalty, allowing us to grow our sales volumes from by 900% from 2milllion raw cases (2.4m 8 oz cases of soda) in 1993 to 20m raw cases (25m 8 oz cases) in 2013 6, " said Amoz Nzeyi, Crown Beverages Executive Chairman.
Nzeyi, who was speaking at stakeholder dinner to mark the 20th anniversary, held at Kampala Serena Hotel, said that following 20 years of solid and profitable performance, the company, had set a foundation for a more robust growth.
"The last 20 years have been such a great experience. We believe, we have set a more solid foundation on which we shall build an even greater company over the next 20 years so as to leverage growth opportunities within Uganda. I have no doubt that with the support from PepsiCo, a dedicated local team as well as the huge love from our consumers; the next 20 years, will be even greater," he said.
The dinner was attended by among others Rt. Hon Amama Mbabazi, the Prime Minister of the Republic of Uganda, Saad Abdul-Latif, PepsiCo Chief Executive Officer for Asia, Middle East and Africa (AMEA) and Mr Sanjeev Chadha, PepsiCo President for Middle East and Africa (MEA) region.
Simon Lugoloobi, CEO Crown Beverages, attributed the growth of the company to consistent investments into the right product mix that has offered consumers more choice as well as the brands' unswerving engagement with their consumers, which has increased loyalty and created stronger relationships.
"One of our major success stories in the past 20 years has been our ability to not only grow the strength of our existing brands but the ability to bring new brands to life and oversee their successful growth into key brands," he said, adding: A case in point is Mountain Dew that was launched in the market 4 years ago but has grown to become one of Uganda's most loved Soda brands appealing to consumers all over the country. This plus the staying power of Pepsi and Mirinda have helped catapult us to a position where our brands are some of the most highly rated in the market."
The company's brand portfolio includes: Pepsi-Cola, the flagship brand, Mountain Dew Mirinda (Fruity, Orange, Pineapple and the recently launched Mirinda Green Apple), 7UP and Evervess. These are available in 300ml returnable glass bottle, 500ml, 1 litre and 2 litre recyclable plastic bottles. The company also bottles mineral water under the Peak brand.
Saad Abdul-Latif, reiterated PepsiCo's growing interest in Africa and said that the global foods and drinks giant, is committed to consolidating its recent gains in Uganda and elsewhere on the continent, as the next drivers of growth.
"Africa is the next Asia. The continent is the developing world's next great success story and at PepsiCo we want to be right at the centre of that success story, working with local teams to leverage our years of best practices and the world's best brands so we can together match to a great future," he said, adding: "We are very committed, to continue building Crown Beverages into an outstanding business and given our achievements over the last 20 years and the tremendous potential we see in Uganda, nothing is going to stop us."
Mbabazi, praised the staff, management and directors of Crown Beverages for their resilience, hard work and setting a good example to other Ugandan entrepreneurs.
"I am proud to stand along with the board, management and staff, but most importantly, millions of your consumers and thump my chest and say- We have made it; because the success of every Ugandan business is ultimately a success for all of us.
He also said that the success of Crown Beverages is a national treasure and an opportunity for all Ugandans to learn about the importance of resilience, honesty and hard work as key elements of success.
"The Crown Beverages story is one of those inspiring stories that should be shared with many of our entrepreneurs and owners of start-ups who are still struggling. They need to understand that success is not an overnight affair and nor is it a smooth road- but rather a result of hard work, resilience and personal sacrifices – all towards a common vision," he said.
(Visited 416 time, 1 visit today)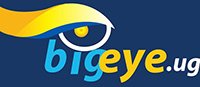 Emirates introduces new range of toys for kids travelling with the airline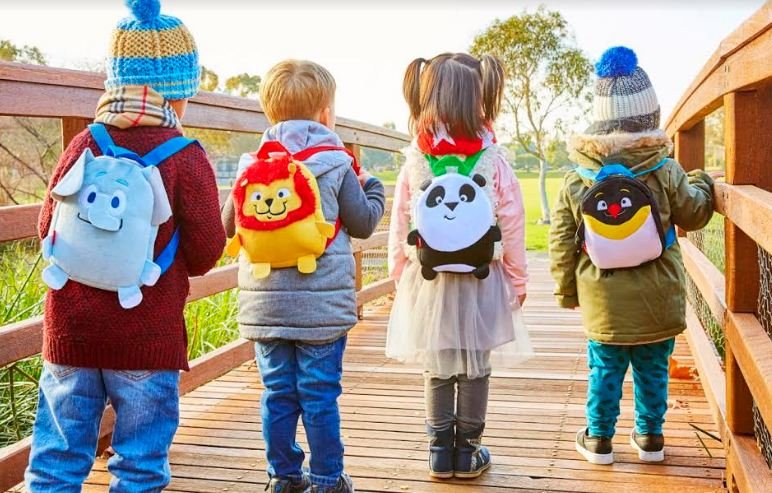 Ride Cashless with SafeBoda! You can top up your SafeBoda credit through the app using either MTN or Airtel Money OR Come by the SafeBoda offices on Bukoto street between 10am to 4pm to directly pay cash for credit!Click here to download the app
Emirates has introduced new toys from the Emirates Fly with Me collection and Lonely Planet Kids activity kit bags for children travelling in all classes. The new range of toys will come in the top four favourite characters, as voted by customers and fans in a social media competition held last year.
Of the 17 characters Emirates introduced on board in the last three years, the top four characters chosen for the new products are Lewis the Lion, Peek U the Panda, Ernie the Penguin, and Savanna the Elephant. The new collection will be on board all flights and across all classes from this month.
Family experience on board
On short haul flights, the brand new product range includes a vibrating plush for infants up to 2 years old.  The cuddly companion can be re-used and attached to the stroller when baby and parents are on the move. Emirates has also introduced a new range to cater specially to children aged 3-6 years old. They will receive a travel case sketcher which includes puzzles, games and stickers to keep them busy on flight. On long haul flights, infants will be given a dual purpose plush toy with a printed activity blanket while older kids will receive a plush backpack with activity kits.
Emirates continues to offer its popular Fly with Me Lonely Planet Kids activity bags in brand new designs and colours to inspire older children to explore more of the world. Kids will receive retro, travel-themed bags filled with educational travel books and activities designed exclusively for Emirates. The bags contain amazing world facts, creative crafts, collectible destination socks and more. The Fly with Me Lonely Planet Kids range is offered to children aged between seven and 12 years old.
The Fly with Me magazine is also available on board featuring puzzles, jokes and activities for children aged three to eight years old. Parents travelling with infants will receive an amenity kit especially for baby. The pouch features Emirates' iconic Little Traveller characters and contains essentials such as a bib, spoon, baby wipes, changing mat, diaper rash cream and small diaper bag for a comfortable journey.
Emirates' award-winning inflight entertainment system, ice, offers up to 3,500 channels andmore than 100 kids channels in 40 languages to keep the whole family entertained in flight. This summer's latest blockbusters include Avengers Infinity War, Isle of Dogs, Rampage and Tomb Raider. There are over 180 episodes of dedicated children's content including hit family movies like Coco, Ferdinand and Peter Rabbit. Young travellers can enjoy the inflight
entertainment using specially designed headphones with a comfortable fit and great sound quality. New language videos from uTalk also give customers a chance to learn a few new words from the countries they are visiting.
Over 170 aircraft are equipped with Live TV featuring this summer's sports tournaments as they happen and real time news updates. Wi-Fi is available on 99% of the Emirates fleet and customers across all cabins can enjoy 20mb of free data. Emirates Skywards members can enjoy unlimited free Wi-Fi or discounted data plans throughout their flight, depending upon their tier and the cabin that they are flying in.
Comfort on the ground
For a more convenient way to check-in, especially for families, groups and passengers with tight schedules, Emirates offers home-check in. The service allows customers to complete check-in from anywhere in Dubai – whether in the comfort of their home, hotel or office, and have their luggage transported to the airport prior to their flight. Customers can then make their own way to the airport and head directly to immigration, bypassing the check-in desks at the airport. The service costs AED 350 for up to 7 bags with an additional charge per bag after that.
On the ground, Emirates complements the family travel experience with dedicated family check-in desks and complimentary baby strollers at Dubai International Airport, as well as priority boarding in most airports. For passengers accessing Emirates lounges in Dubai, kids will be able to enjoy a dedicated play area with arcade quality games and Sony PlayStation terminals. The lounges also include baby care rooms for feeding.
In addition, all Emirates customers continue to enjoy complimentary Emperor ice cream during peak departure times every day this summer.  Emirates is serving the frozen treats until 31st August. The ice cream is hand made locally by Emirates Flight Catering (EKFC) in five flavours: Chocolate, Vanilla, Date & Arabic Coffee, Mango Sorbet, and Lemon Sorbet. The Emperor branded ice-cream is also served to all First Class and Business Class customers in Emirates lounges in Dubai and on board certain flights.
Children aged between five and 15 who are flying alone or those under eight years old travelling in a different cabin class to their parents or guardian can use Emirates' unaccompanied minor service to help them through the airport and on board.
Emirates Skywards 'My Family'
To get more out of family travels, Emirates Skywards, the loyalty programme of Emirates and flydubai, has also recently introduced an enriched offering called 'My Family'. The programme allows family members to pool up to 100% of Skywards Miles earned, and redeem rewards faster than before.
(Visited 416 time, 1 visit today)
Buganda Katikkiro calls upon Ugandans to embrace the new K2 telecom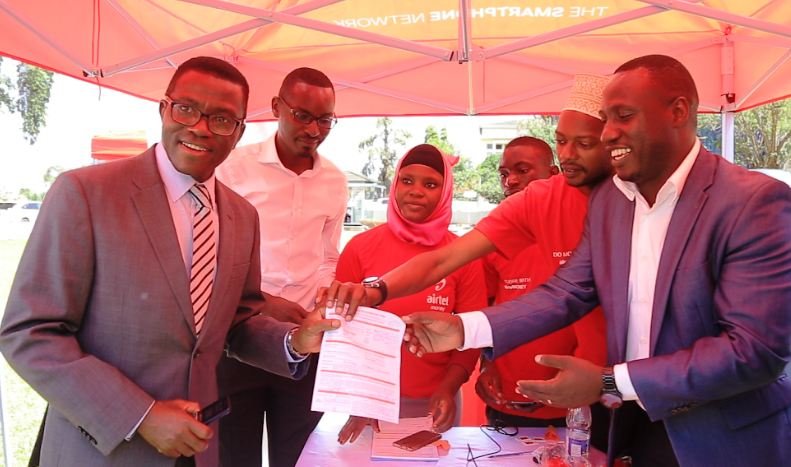 Ride Cashless with SafeBoda! You can top up your SafeBoda credit through the app using either MTN or Airtel Money OR Come by the SafeBoda offices on Bukoto street between 10am to 4pm to directly pay cash for credit!Click here to download the app
Following the recently signed Brand Endorsement agreement between Airtel Uganda and K2 telecom, the Katikkiro of Buganda Owek. Charles Peter Mayigga has called upon Ugandans to register their brand new Airtel-powered K2 SIM cards and start enjoying a stronger and more reliable K2 network.
This was at the Luwalo Lwaffe event held last week at Bulange Gardens in Mengo presided over by the Katikkiro of Buganda Owek. Charles Peter Mayigga and attended by K2 Telecom team led by CEO Godfrey Kisekka and Airtel Uganda team led by Ali Balunywa, the Sales Director.
The Luwalo Lwaffe program involves Buganda's traditional institutions to raise funds in support of the Kingdom development programs.
Addressing the guests, the Airtel Uganda Sales Director Ali Balunywa applauded the Buganda Kingdom officials for seizing opportunities that benefit the kingdom subjects and called upon everyone to subscribe to the new network and celebrate the pride of Buganda Kingdom.
"The new K2 is backed by Airtel's countrywide 3G network and high-speed internet service. Products and services such as Airtel Money, international roaming and affordable devices at any of our shops, kiosks and agents are all available to you," he noted.
As part of the event, the Katikkiro toured the K2 offices and took time to register his new SIM card at one of the SIM card registration centers set out for the customers.
"It is a new day for us at K2. We thank our partners Airtel Uganda for the harmonious working relationship that has enabled us to achieve yet another milestone. I call upon Ugandans across the country to buy a SIM card and enjoy what the new K2 has to offer," he concluded.
Airtel Uganda and Buganda Kingdom work together on a number of projects in the sectors of health and sports. These include the annual Kabaka Birthday Run, the Masaza Cup tournament, the Kabaka birthday celebrations, the Kabaka coronation, Eid El Fitri and most recently, the Airtel – K2 Brand endorsement agreement.
As part of the agreement, Ugandans will get an opportunity to buy co-branded K2-Airtel SIM cards in the 0708 series and connect onto the quality services offered by Airtel Uganda across the country such as wide coverage, high speed internet, 3G/4G network, Airtel Money, affordable packages, roaming and international services as well as all Value Added Services.
The new SIM cards can be purchased from any Airtel service center and other authorized outlets at a price of UGX2, 000 and all new SIMs will be subject to the existing KYC registration regulations.
Existing K2 customers will undergo a migration process, which will include a SIM-swap to provide them with new Airtel-K2 branded SIMs.
(Visited 416 time, 1 visit today)
DHL Express launches e-commerce workshop in Uganda
DHL Express, the world's leading international express service provider, has organized an e-commerce workshop in Uganda. The workshop is one of the company's initiatives to guide retailers and businesses as they access the booming global marketplace.
Ride Cashless with SafeBoda! You can top up your SafeBoda credit through the app using either MTN or Airtel Money OR Come by the SafeBoda offices on Bukoto street between 10am to 4pm to directly pay cash for credit!Click here to download the app
DHL Express Uganda is aiming at training Ugandan companies ranging from start-ups to large enterprises. The workshop is aimed at advising them on how to enhance international e-commerce shipping capabilities and how to target internet-savvy buyers like millennials – 68% of whom are likely to choose a retailer based on delivery options offered.
"International e-commerce is growing at a remarkable pace, and we want our customers to grab their share of the market – that means adding value to their e-commerce proposition," states Fatma Abubakar, Country Manager DHL Express Uganda. "Our customers' success is closely tied to their buyers' satisfaction with the delivery experience and the delivery options offered. DHL has developed services that both enhance the customer experience and that support web merchants as they access new markets. The workshop will showcase those services, from flexible delivery options for buyers to intelligent website analyses tailored to merchants."
For companies looking to build flexibility into their networks and to take advantage of the overseas demand that arises – sometimes unexpectedly – with the launch of an e-commerce offering, international express logistics companies can provide global networks that make door-to-door access to overseas markets and a premium service offering possible. They also provide indirect benefits to e-commerce companies by providing additional brand credibility and trust, streamlining their logistics processes, and minimising financial risks by reducing the time spent
by inventory in transit and ensuring full visibility on orders.
"We want to educate current customers and to convert potential international web merchants," says Abubakar. "We're convinced that cross-border e-commerce has a huge upside that many merchants – B2C and B2B – have not yet tapped. Our aim is to support web sellers as they go global and to stand as the international express provider of choice for e-commerce."
(Visited 416 time, 1 visit today)