Copa Coca-Cola 2017 edition launched

Coca-Cola Uganda has, once again, ignited hope among young footballers across the nation with the launch of the 2017 edition of the world's largest brand-supported grassroots football tournament, Copa Coca-Cola.
This year, as it has been for the last 27 years, this football tournament will continue to encourage teens to demonstrate that fact that sport goes beyond games and means team spirit, comradeship and respect.
In partnership with the Ministry of Education and Sports through the National Council of Sports (NCS), this year's tournament will see football teams play against each other in the regional tournament, from which the winners will participate in the national championships.
Rodney Nzioka, the Coca-Cola Uganda Brand Manager thanked the NCS as well as the Ministry of Education and Sports for their continued support over the years.
"Thanks to these partnerships, the Copa Coca-Cola tournament can reach thousands of young football players through their schools and academies," he commented, adding that over the years, Copa has instilled values such as team spirit, friendship, constructive competition and mutual respect in notable players such as Farouk Miya, Godfrey Walusimbi, Shaban Muhamad, Khalid Aucho and many others.
"At Coca-Cola Uganda, we pledge to continue nurturing young talent through this tournament," Nzioka concluded.
The regional tournaments will be held in regions across the country and regional winners will converge in Masaka for the national championship finals.
Last year, the 2016 edition of COPA Coca-Cola Uganda came to an end with a spectacular final game that saw Kibuli S.S beat former champions Kitende S.S 4 -3 in penalty shootouts.
(Visited 282 time, 1 visit today)
VIDEO: Bryan White and his Podium team at the Bika tournament

BigEyeUg Team
Tycoon Bryan White and his foundation podium members were at the Bika Tournament grand opening today at St Mary's Kitende Stadium with The Kabaka Of Buganda.
'It Was an honor to be invited to attend this ceremony,' Bryan White said after the event.
(Visited 282 time, 1 visit today)
Waitress wins ticket to watch the World Cup live in Russia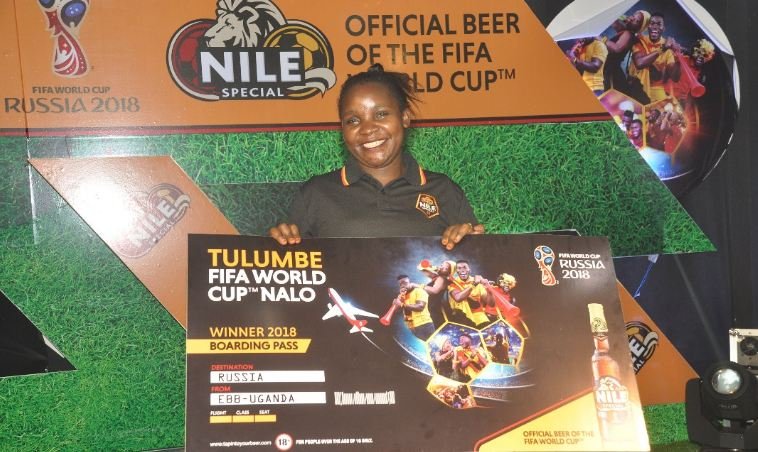 Esther Khissa, a waitress at Twins Center bar in Mutungo, has become the next lucky winner of an all-expense paid trip to watch the World Cup live in Russia in Nile Special's ongoing "Tulumbe Russia" campaign.
Khissa, whose joy was palpable as she was officially unveiled winner, is the 3rd individual to win a ticket to Russia. The first ticket was won by Pius Ogena, a local rugby player while the second was won by Edson Kakumirizi.
Launched in late April, the campaign will see 10 lucky consumers across the country win fully paid trips to Russia. There are also several other goodies including TVs, and Kwese decoders among others to be won. To stand a chance to win, consumers should text a code under the Nile special crown to 8008 or log onto the Nile Special website.
The "Tulumbe Russia" campaign will run for a month ending on May 25th.
Meanwhile, Nile Special is the first truly Ugandan brand to be associated with the FIFA World Cup.
Staff Writer
(Visited 282 time, 1 visit today)
No plans for official England World Cup song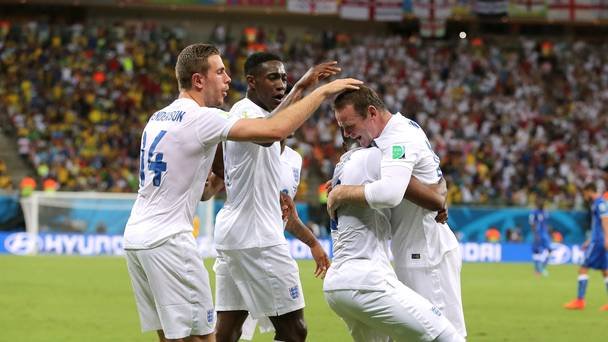 England's latest attempt to reclaim the football World Cup will not have an official soundtrack.
The Football Association said it had not commissioned an official squad single or planned to endorse an unofficial song to mark the 2018 tournament in Russia next month.
An FA spokesman said: "There is no official World Cup song planned."
It is not first time the Three Lions have been without a sanctioned anthem, although unofficial attempts have had some chart success.
Reports of an effort by Chas and Dave, who have just released new music for the first time in 30 years, were met with a muted response from the band's manager and drummer Nik Hodges.
"There's certainly no solid plan," he said.
At the last tournament in 2014, Gary Barlow's reworking of Take That track Greatest Day, featuring stars of pop and English football, such as Pixie Lott and Gary Lineker, was dropped in the lead-up.
A video was unveiled for Sport Relief in March that year but a single, originally planned to go on sale nearer the start of the tournament, was never released.
England did not have an official anthem in 2010 either, although an unofficial release featuring James Corden and Dizzee Rascal called Shout managed to top the charts.
The 2006 World Cup song World At Your Feet was released by Embrace and went to number three in the singles chart.
The Spice Girls performed with Echo And The Bunnymen star Ian McCulloch on (How Does It Feel To Be) On Top Of The World, which was released under the name England United for the 1998 World Cup.
But it was outsold by a revamped version of an official track for the 1996 European Championships – Three Lions 98, by David Baddiel, Frank Skinner and the Lightning Seeds – as well as by Vindaloo by Fat Les.
American signer Jason Derulo has recorded Fifa's official anthem Colours for this year's tournament.
Press Association
(Visited 282 time, 1 visit today)