Club Music Video Awards first judge unveiled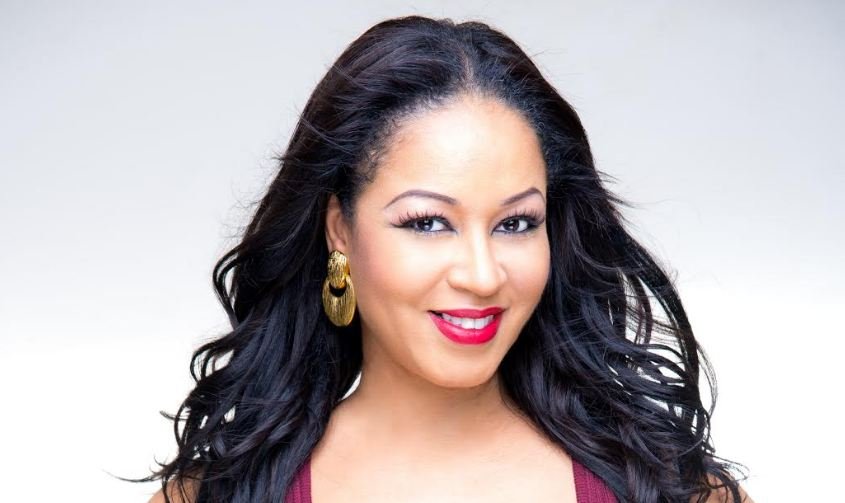 By Our Reporter
The Club Music Video Awards (CMVAs) organisers have started unveiling the judges as they step up preparations for the 2nd edition which will take place in March this year.
To ensure transparency reigns in the judging process as is with the CMVAs, Alexander Forbes has been hired to oversee the whole process.
"We have once again selected the judging panel with a mix of highly experienced and respected 8 local and international judges," said the steering committee.
The first judge to be announced is Karina Barbosa, a top Music Entertainment and Fashion Industry Mogul in Angola and the Leading Major Angolan Promoter.
Born in Portugal to Guinean parents, Karina has a degree in Public Relations and Advertising which later paved the way for her successful business in the entertainment industry. As the first runner-up of the 'Elite Models Look of the Year' competition in 1993, Karina started a successful career as a model in Portugal that later led her to the small screen as the host of a weekly African music TV Show called 'Made in Africa' for the Portuguese National TV network, RTP1.
In 2000, Karina moved to Luanda to manage Angola's first professional model management agency and soon after decided to join forces with associate Kayaya Jr to open their own modelling, entertainment and events company called STEP. Step by step she conquered the fashion and entertainment world in Angola, scouting young girls who transformed into international top models such as Sharam Diniz and Maria Borges, while simultaneously producing Angola's biggest concerts with Angola's elite such as Anselmo Ralph, Yola Semedo, Perola, Zona5, Kalibrados amongst many others and international A-listers such as Jay Z, Nicki Minaj, Jason Derulo, Missy Elliott, Mariah Carey, Chris Brown, R Kelly, Ne-Yo, Trey Songz, Rick Ross, Ciara, Ludacris and Kelly Rowland.
Karina will now be participating in the CMVAs for the first time as a judge.
(Visited 145 time, 1 visit today)
Jose Chameleone speaks about his wife's alleged nudes.
While the internet woke up to pictures of celebrated singer Jose Chameleone's wife baby shower pictures that were received with mixed feelings, husband and singer Jose Chameleone has come out and commented on his wife's alleged nudes.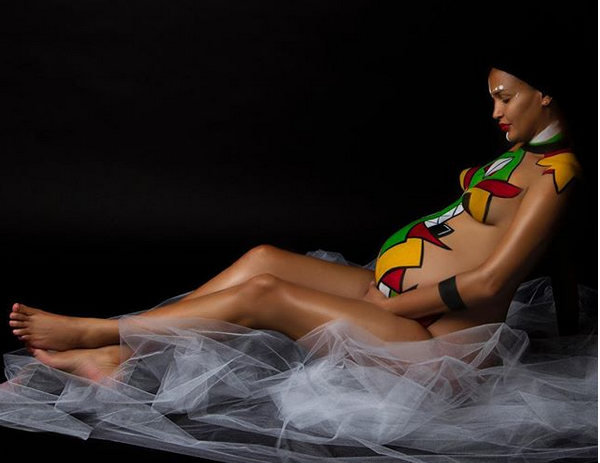 Through his Instagram, Chameleone complimented his wife with the same circulating picture and captioning "Great piece of Andreon Atim"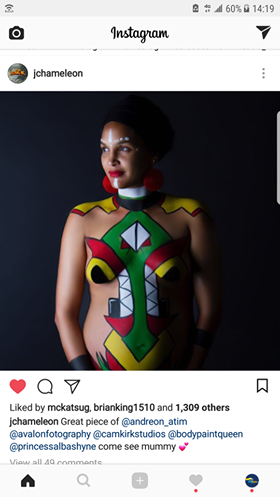 Daniella is currently in the states where she went to deliver the couple's fifth child.
(Visited 145 time, 1 visit today)
Photos: Spice Diana and manager open new studio.
on rampage female singer Spice Diana is over the moon after her and her manager Rogers Lubega opened up their own studio in Makindye Luwafu. The studio has been named 32 records after her song and slang that trended after her NTV Mwasuze mutya show.
In her statement she posted "My first project at my MUSIC STUDIO 32 RECORDS. Another dream achieved. Thank you Lord, the way you're too good to me scares me. Bless the work of my hands. Launching it so soon, can't wait."
(Visited 145 time, 1 visit today)
Bryan White and King Michael Face UGX 210 Million Lawsuit Over Torture of Lucky Costa.
By Our Reporter
Lucky Costa aka Simon Mukasa stands a chance of walking away with UGX 210 million should court rule in his favour. On Tuesday 20th March 2018, Lucky Costa through his lawyers Muwada and Company Advocates served Bryan White and his employee, King Michael with an intention to sue.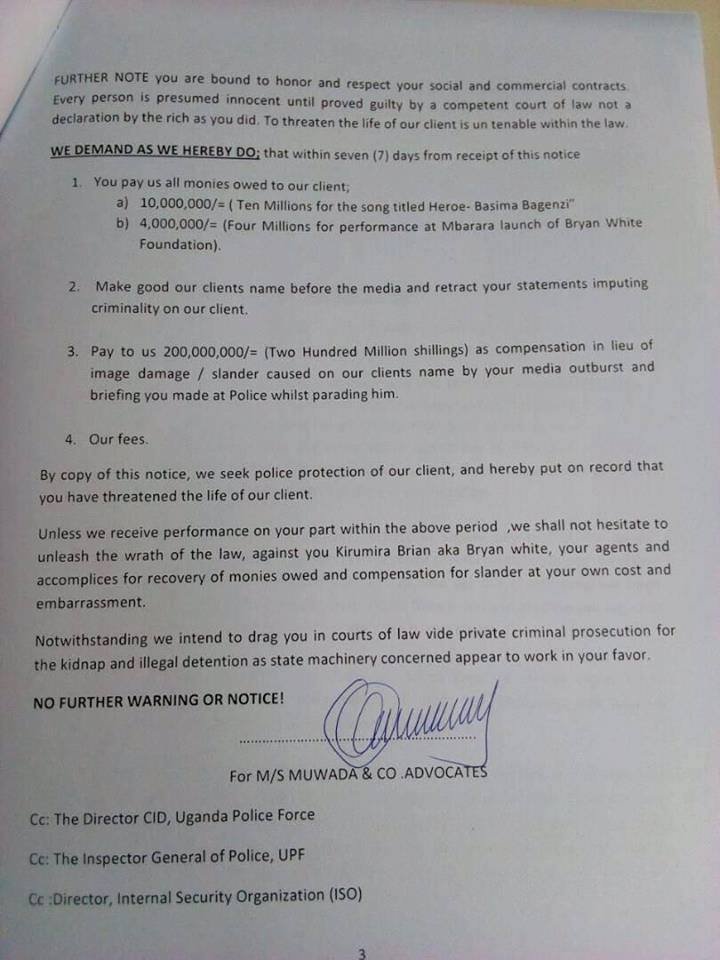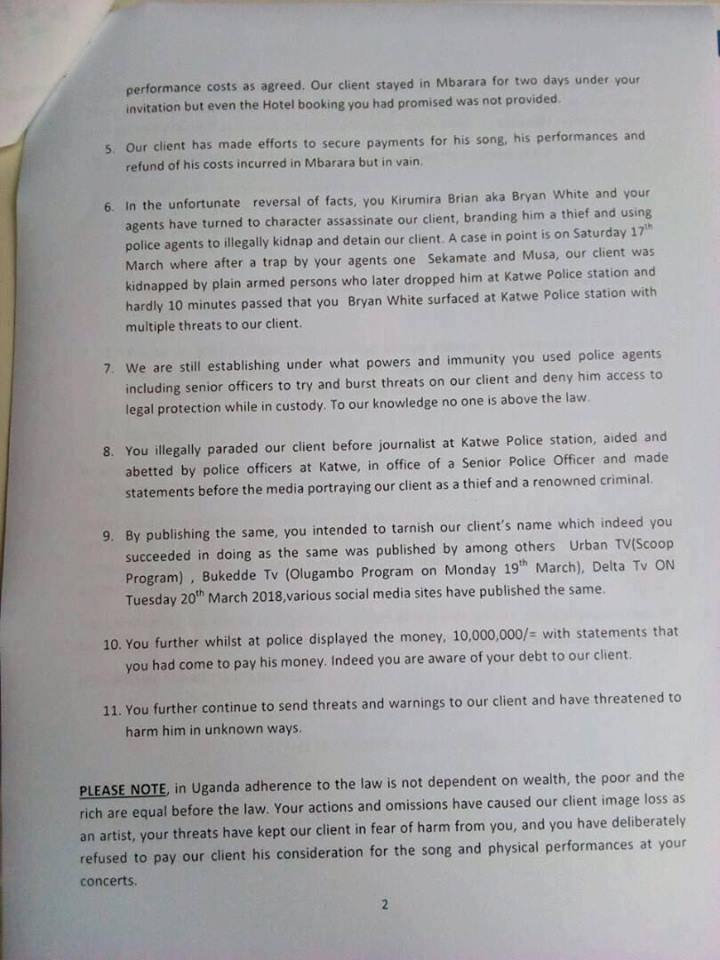 In it, Lucky Costa asks that Bryan White immediately pays up UGX 10 million for the song he produced and wrote in praise of White. Costa also asks that he be paid 200 million for damages caused to his name. He claims he was tortured and his reputation was greatly injured. Lucky Costa has placed conditions over which Bryan White will survive facing court and suffering the full wrath of the law.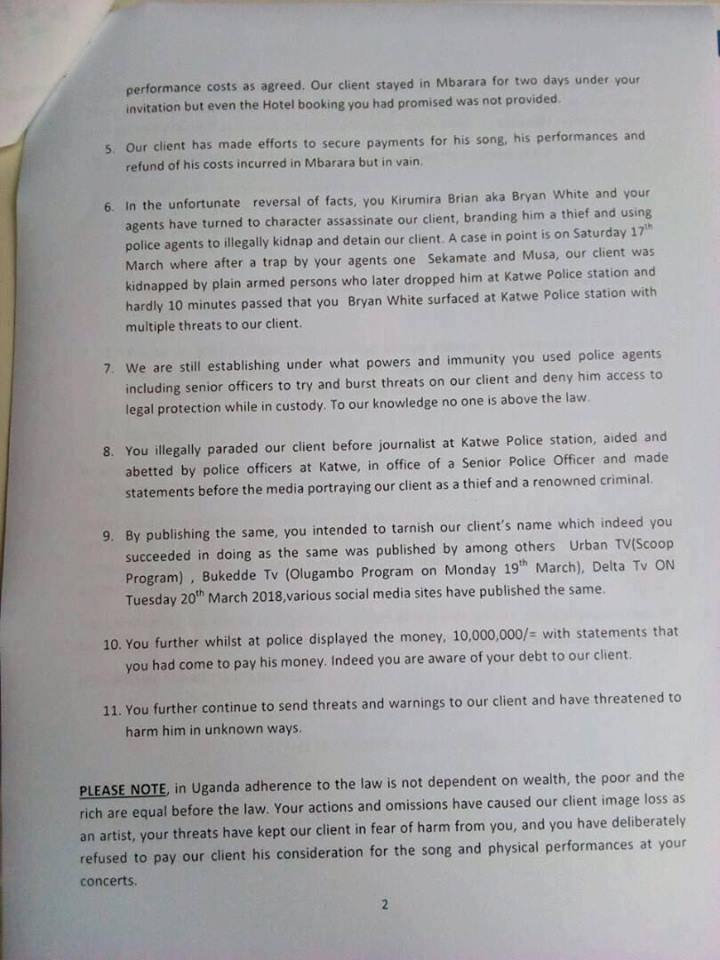 One of the conditions involves a public apology by White to Costa. That the public apology should be made on the podium.
(Visited 145 time, 1 visit today)