CECAFA Kagame Cup: KCCA finish third as Azam are crowned champions.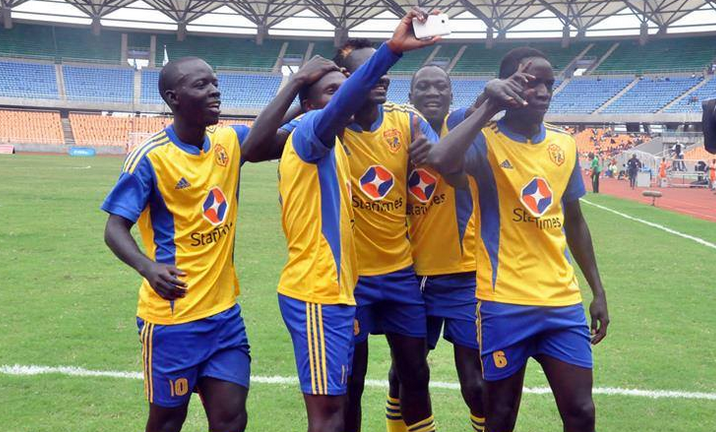 By James Robert Kayindi
Uganda's representatives at this year's CECAFA Kagame Cup, Kampala Capital City Authority FC finished third after defeating Sudanese side Khartoum 2-1 at the Tanzania National Stadium on Sunday afternoon.
Two first half goals from Michael Birungi and Muzamir Mutyaba were enough to see off Khartoum in the third place playoff of the competition. Ousmaila Baba scored Khartoum's only consolation of the day before half-time as he raised his personal tally to three goals at the tournament.
Five minutes to half-time Ahmed Adam and Michael Birungi received matching orders from the referee for unsporting characters.
With both teams down to ten, all their second half efforts were fruitless as the score sheet remained 2-1 in favour of the 'Kasasiro Boys'.
KCCA walked away with US$10,000 (about Shs34m) after finishing third better than last year's fourth place finish when they lost to Rwanda's Police at the same stage.
At the finals, Tanzanian side Azam FC eased passed Kenya's Gor Mahia by 2-0 to win the annual competition for the first time.
KCC Starting XI: Emmanuel Opio, Denis Okot, Joseph Ochaya, Timothy Awany, Hassan Wasswa Dazo, Ivan Ntege, Hakim Senkumba (Owen Kasule), Muzamir Mutyaba (Dan Nsubuga Sekabembe), Tom Masiko, Shaban Kondo, Michael Birungi Unused
Subs: Benjamin Ocha, Habib Kavuma, Ssaka Mpiima, Isaac Sserunkuma
Email Robert: Robert.k.circles@gma­il.com
(Visited 1 time, 1 visit today)
Runners flagged off for the Kampala – Gulu relay marathon
By Our Reporter
The speaker of Parliament Hon. Rebecca Alitwala Kadaga has this morning flagged off runners who will participate in a 330-km long relay marathon from Kampala to Gulu.
Spearheaded by Uganda Breweries, the relay marathon is part of a series of activities aimed at raising awareness on the rapid deforestation in Uganda and calling upon corporate companies and citizens to participate in forest restoration under the campaign dubbed "Running Out of Trees."
The 2-day relay will feature 33 main runners each covering 10km carrying and passing on a baton symbolizing commitment for the private sector to be at the forefront of driving efforts of rehabilitating lost tree cover. Each of the runners will be flanked by a number of pacesetters.
The campaign will climax into a National Tree Planting Day, to be held on April 25th, 2020. On this day, Uganda Breweries Limited and the Ministry of Water and Environment shall be leading an effort to plant 40 million trees in 8 hours.
Speaking during the flag-off ceremony, the speaker hailed Uganda Breweries and other participating organizations for coming together to restore Uganda's forest cover.
"In the last decade, Uganda has carried out several Policies, Legal and Institutional Reforms aimed at promoting the conservation and sustainable use of the country's forest resources. Among the key reforms include putting in place of the National Forestry Policy 2001 and enactment of the National Forestry and Tree Planting Act 2003 among others. Despite these interventions, the country continues to lose forest cover at a very alarming rate due to deforestation. If this continues, the country will soon become water-stressed if citizens do not pay attention to environmental management."
"Corporate companies rallying together to conserve the environment and support government efforts is a step in the right direction. All organizations need to take part in planting trees as a priority to mitigate the adverse effects of climate change." she said, adding that Ugandans need to plant trees at every public and social gathering.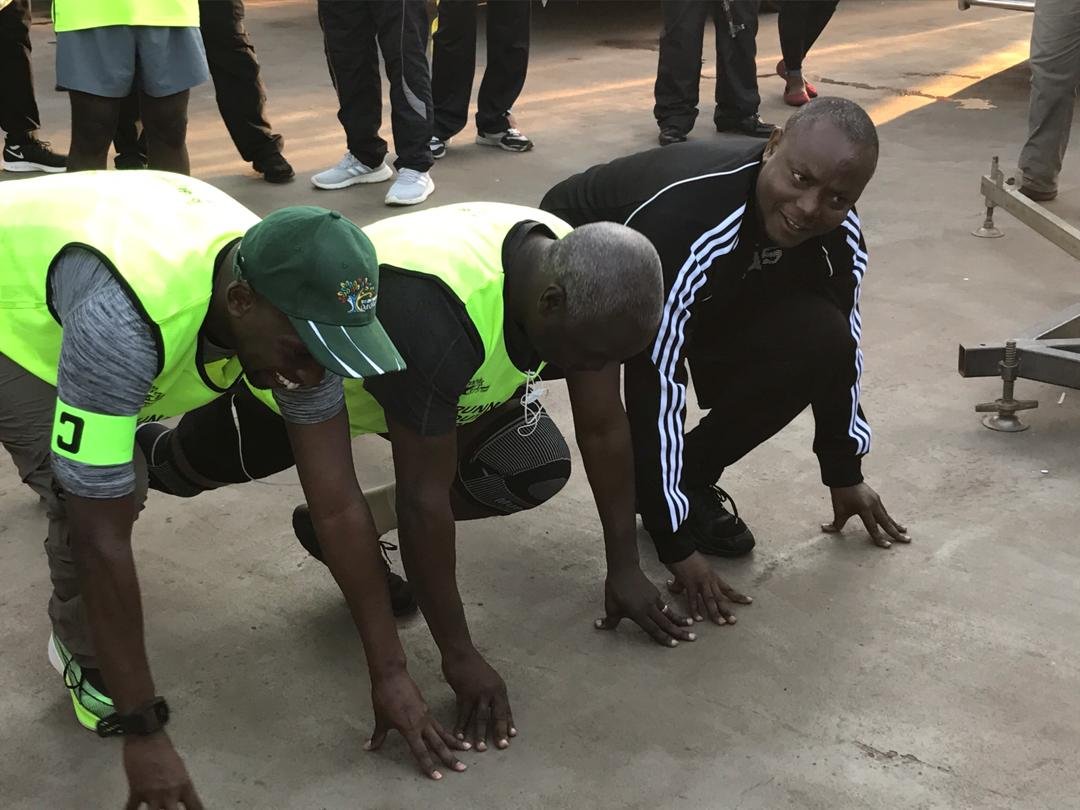 Uganda Breweries Board Chairman, Mr. Japheth Katto said, "As corporate entities, we in one way or another contribute to forest depletion. In the same vein, we have the resources to be part of the solution as well as have the most to gain from an economy set in a healthy natural environment. With this Running out trees campaign, we are playing our part in increasing the tree cover across the country by imparting the culture of tree planting and nurturing, thereby eventually reducing climate change impacts like landslides, storms, and floods among others."
The Permanent Secretary Ministry of Water and Environment Alfred Okot noted that the demand for timber and firewood, land for agriculture and other human behaviors have seen Uganda lose an average of 96,000 hectares of forest cover every year.
Statistics from the National Forestry Authority show that Uganda lost 2.4 million hectares of forest cover between 1990 and 2015. This translates to an annual loss of 96,000 hectares, which acreage is equivalent to 96,000 football pitches.
During the same period, the forest estate outside protected areas reduced from 68% of the total forest land area in 1990 to 38% in 2015. This means that almost half of the non-gazetted forests were cleared in just 25 years.
"Whereas the Ministry of Water and Environment is already implementing restoration interventions through a number of development projects like the farm income enhancement and forest conservation project and reducing emissions from deforestation and forest degradation, there is need for a concerted effort from corporate companies to occupy their seat at the high table and start protecting and restoring the national tree cover in the midst of rising global temperatures," Okot said.
"As a ministry, we have a goal of planting 100 Million trees this year. This campaign we are doing with Uganda Breweries and other stakeholders is a step towards this goal." He added.
Organizations taking part in the Campaign include Stanbic Bank Uganda, Liberty Life Assurance, Total, Vision Group, UEGCL, and KCCA.
Going forward, the "Running Out of Trees" Relay will be held annually for the next 5 years. The next run will be held in January 2021 and will take the Kampala – Fort Portal route.
(Visited 1 time, 1 visit today)