BEST OF THE BEST AWARDS 2016: Here's The Full List Of Nominees.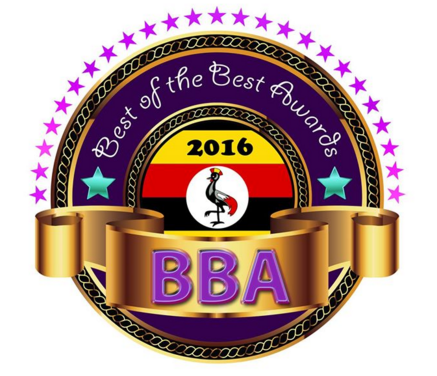 The 2nd Edition of Best Of The Best Awards commonly known as BB AWARDS are back and voting officially opens today, Monday 18th April both via SMS and online.
Talking to Francis, C.E.O RINDRAC Uganda, the organiser of the Awards, he said; "The BB Awards are aimed at acknowledging the excellence and merit of individuals and companies in their respective fields."
The event will be held on Friday 20th May at Theatre La'Bonita and the After Party will be at Club Ambiance on Saturday 21st May.
Tickets are available at both La' Bonita and Club Ambiance – GOLD 50,000ugx, SILVER 30,000ugx and BRONZE 20,000ugx.
HOW TO VOTE:
SMS: Type BBAWARDS CATEGORY NAME OF NOMINEE and send to 8008.
ONLINE: Visit this link here and cast your vote as many times as possible.  You can also visit their Facebook page  for more details and daily updates.
Here's the full List Of Nominees:
 Artist of the year
1 David Lutalo
2 Eddie Kenzo
3 Radio & Weasal
4 Sheeba
5 Bobi Wine
6 Irene Ntale
7 Ziza bafana
Best Ent. Website
1 BigEye.Ug
2 Howwe.Biz
3 CampusBee.Ug
Corporate Sponsor
1 Movit
2 Pepsi
3 Airtel
4 Cocacola
5 Nile Breweries
6 MTN
Company of the year
1 Airtel
2 Movit
3 Nile Breweries
4 MTN
5 Coca-cola
Talent Supportive Individual
1 Robert Kabushenga
2 Kasawuli Samona
3 Katumba Wamala
4 Maama Fina
5 Lawrence Mulindwa
6 Godfrey Kirumira
Best Music Video
1 Byebyo-Bebe Cool
2 Juicy-GudLyf
3 Siri Zari-Sheeba
4 Agende-Bafana
5 Bikoola-Irene Ntale
6 Ndi Mukodo-Cindy
Best Shopping mall/Supermarket
1 Freedom City
2 Nakumatt
3 Garden City
4 Shorprite
5 Capital Shoppers
6 Acacia Mall
7 Game (Lugogo)
Best TV Music show
1 KUT (NBS)
2 Mega Doz(Delta)
3 The Beat (NTV)
4 Minzani(ABS T.V)
5 Katogo (Rec)
6 Oluyimba lwo(Buk)
7 Da Beat (UBC)
Best TV Talk show
1 Akabbinkano(Buk)
2 Tuwaye(NTV)
3 Morning Breeze(NBS)
4 Barometer(NBS)
5 Ask Your Min(UBC)
Best School of Beauty
1 Malaika
2 Victory -Nateete
3 Sparkles
4 Tiner
5 Tem Fashion
Music Rising Star
1 Spice Diana
2 Bettina Namukasa
3 Nutty Neithan
4 A Pass
5 Darx kartel
6 Lyto Boss
Breakthrough Artist
1 Victor Kamenyo
2 Sasha Brighton
3 Fefe Busi
4 Nwagi Winnie
5 Rhoda K
Song Of The Year
1 Manya-Lutalo
2 Akatonotono-Rema
3 Friendly Match-Zanie
4 Juicy-Gudlyf
5 Kiggwa Leero-Bobi
6 Memories-Lilian/APass
7 Bbaala-Darx Kartel
8 Linda-C.Evans/Rema
Best Hip Hop /Lugaflow Artist
1 Big Trill
2 Mun-G
3 Navio
4 Gravity
5 Victor Kamenyo
6 Fefe Busi
Best Event
1 Kampala Carnival
2 Bell Neyo concert
3 Yiiya Ssente
4 MTN Marathon
5 Enkuuka
6 Ekiggunda
Best Hit Maker
1 Radio & Weasal
2 Bobi Wine
3 Ziza Bafana
4 Rema Namakula
5 David Lutalo
6 Sheebah
Sports Personality
1 Uganda Cranes
2 Ivan Byekwaso
3 Netball Team
4 Golola Moses
5 Cricket Team
6 Rugby Team
7 Pool Team
Duty Performer
1 Jennifer Musisi
2 Afande Kayihura
3 Robert Kabushenga
4 Rebecca kadaga
Best Female Artist
1 Rema Namakula
2 Zanie Brown
3 Juliana
4 Mary Bata
5 Sheebah
6 Irene Ntale
Best Male Artist
1 Eddy Kenzo
2 Bobi Wine
3 King Saha
4 David Lutalo
5 Radio & Weasal
6 Ziza Bafana
Peoples Bank
1 Centenary Bank
2 Standard Chartered
3 Barclays bank
4 Equity bank
5 Stanbic
Best Concert
1 Kiggwa Leero-Bobi Wine
2 Manya-David Lutalo
3 Omwoto-Gravity
4 Gundeeze-King Saha
5 Haruna Mubiru
Best Drama group
1 The Ebonies
2 Bakayimbira
3 Tendo Sisters
4 Diamonds Ensemble
Best TV Sports show
1 Ffirimbi (Buk)
2 Game On(Urban)
3 Ekijjulo (NBS)
4 Omumuli (NTV)
5 Ekisowaani (Top)
Best Theatre
1 La Bonita
2 Royal Theatre
3 Bat Valley
4 Wonderworld
5 National Theatre
Best Music Band
1 Da Nu Eagles
2 Golden production
3 Afrigo Band
4 Cream Production
Best DJ
1 Mark
2 Shiru
3 Ali Briz
4 Nimrod
5 Mercy
6 Slick Stuart-DJ Roja
Best Audio producer
1 Dr Fisol
2 Big Nash
3 Kusseim
4 Crouch
5 Nessim
6 Diggy Baeur
7 Paddyman
Best Video Producer
1 Sasha Vybz
2 Grate Pest
3 HASZ Media
4 Jahlive
5 Meddie Menz
6 KimXP
Best Comedian
1 Amooti
2 Kerekere
3 Madrat & Chicco
4 MC Kapale
5 Pablo
6 Mariachi
7 Senga Sebbanga
Best Music Collabo
1 Linda
2 Koona
3 Otubatisa
4 Kiggwa Leero
5 Juicy Juicy
6 Friendly Match
Best Dancehall Artist
1 Ziza Bafana
2 Cindy
3 Sheeba
4 Spice Diana
5 Nutty Neithan
Best TV News
1 Agataliiko Nfuufu
2 NTV Akawungeezi
3 NBS Amasengejje
4 Amasukkulumu-Delta
5 Gyako Akawuuwo-ABS
Best Radio Ent. Prog
1 Talk & Talk-Ddembe
2 Washing Bay-Bukedde
3 Evening Rush-Galaxy
4 Gigenze Gitya-Beat
5 Wolokoso-Simba
6 Jams at 7-CBS
7 Eyajja Okola-Kaboozi
Best TV Presenter
1 Douglas-NTV
2 Calvin-UBC
3 Flavia-Bukedde
4 Katongole-Delta TV
5 Tuff B-NBS TV
Best Love Song
1 Linda – Chris Evans/Rema
2 Akatonotono -Rema
3 Manya-David Lutalo
4 Kiggwa Leero-Bobi Wine
5 Katono katono-Winnie Nwagi
6 Anjagala-Lyto Boss
7 Nkwagala-Mowzey Radio
Best Ent. News Paper
1 Hello Uganda
2 Bukedde
3 New Vision
4 Red Pepper
5 Daily Monitor
Youth Mentor of the Year
1 Robert Kabushenga
2 Dr. Bbosa
3 Dr. Maggie Kigozi
4 Frank Gashumba
Best Radio Station
1 Akaboozi
2 Galaxy
3 CBS
4 Super
5 Simba
6 Bukedde
7 Metro
8 Beat
(Visited 1 time, 1 visit today)
Witty Boy in studio, gears up for 2019

By Stuart G-Khast
South African based Ugandan Raggae, Afro beat singer Witty Boy is in studio again as he prepares to have a more enlightened year ahead. The singer has started this year aggressively hitting studio in South Africa.
We have learnt that Witty Boy is in Cosher Studios cooking for his fans teaming up with producer Cosher to do and finish a new product they have named "We came from Far"
Witty Boy has vowed not to keep his fans hungry this year.
(Visited 1 time, 1 visit today)
Chameleone denied me a collabo – Cindy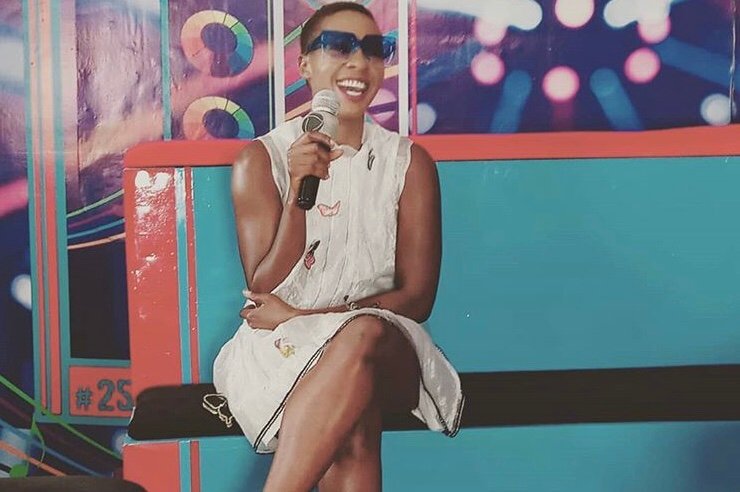 By Stuart G-Khast
Last Thursday saw two great artistes hug and confess to eachother willingness to work together. Cindy Sanyu who is arguably best female singer and Chameleone who too is believed to be finest among males shared same stage at comedy store in Lugogo.
In the middle of Chameleone's session, he paused and called Cindy on stage who had nothing but praise for her. The pair hugged. Chameleone then admitted that he loved Cindy and her music. Chameleone also wondered why they had never thought of a song together. It is at this moment that Cindy admitted she would be proud to be on same track with him. "I can never say No to Chameleone, no one would" Cindy said.
It is on these grounds that we think Cindy and Chameleone could be on the same track this year.
(Visited 1 time, 1 visit today)
Fans roast Hilderman for "Eating" President's money and denying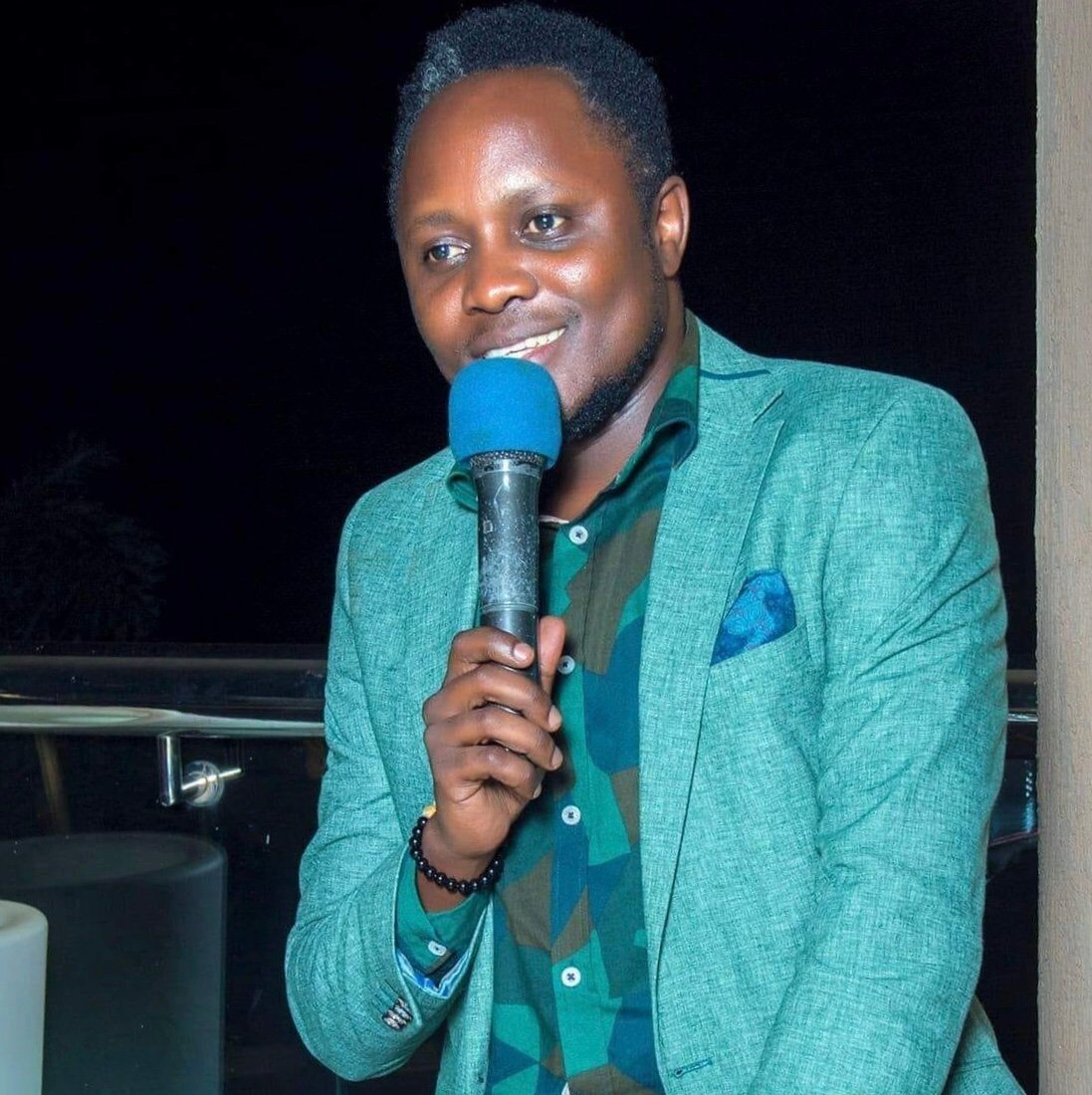 Singer Hilderman is in hot soup after being exposed by fellow singer Bebe Cool for being among the singers who took some of the 400 million shillings that the President gave to Artistes. Over time Hilderman has accused the President for using tax payers' money to donate to youth, artistes and other sectors giving the impression he could never take it.
On the evening of Saturday, Bebe Cool released a video where Hilderman was signing and receiving his share of the 400 million shillings. In his defence, Hilderman said it was three years ago something that angered fans. The singer has been fighting back and deleting some comments that pinned him.
Here are some of the reactions from his post.
(Visited 1 time, 1 visit today)