BEST OF THE BEST AWARDS 2016: Here's The Full List Of Nominees.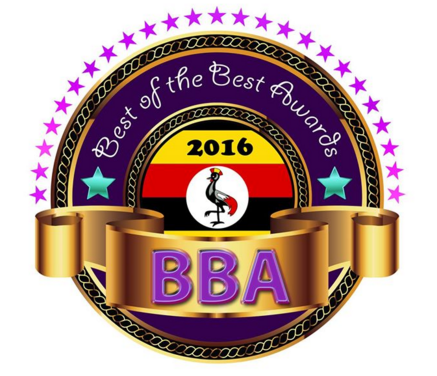 The 2nd Edition of Best Of The Best Awards commonly known as BB AWARDS are back and voting officially opens today, Monday 18th April both via SMS and online.
Talking to Francis, C.E.O RINDRAC Uganda, the organiser of the Awards, he said; "The BB Awards are aimed at acknowledging the excellence and merit of individuals and companies in their respective fields."
The event will be held on Friday 20th May at Theatre La'Bonita and the After Party will be at Club Ambiance on Saturday 21st May.
Tickets are available at both La' Bonita and Club Ambiance – GOLD 50,000ugx, SILVER 30,000ugx and BRONZE 20,000ugx.
HOW TO VOTE:
SMS: Type BBAWARDS CATEGORY NAME OF NOMINEE and send to 8008.
ONLINE: Visit this link here and cast your vote as many times as possible.  You can also visit their Facebook page  for more details and daily updates.
Here's the full List Of Nominees:
 Artist of the year
1 David Lutalo
2 Eddie Kenzo
3 Radio & Weasal
4 Sheeba
5 Bobi Wine
6 Irene Ntale
7 Ziza bafana
Best Ent. Website
1 BigEye.Ug
2 Howwe.Biz
3 CampusBee.Ug
Corporate Sponsor
1 Movit
2 Pepsi
3 Airtel
4 Cocacola
5 Nile Breweries
6 MTN
Company of the year
1 Airtel
2 Movit
3 Nile Breweries
4 MTN
5 Coca-cola
Talent Supportive Individual
1 Robert Kabushenga
2 Kasawuli Samona
3 Katumba Wamala
4 Maama Fina
5 Lawrence Mulindwa
6 Godfrey Kirumira
Best Music Video
1 Byebyo-Bebe Cool
2 Juicy-GudLyf
3 Siri Zari-Sheeba
4 Agende-Bafana
5 Bikoola-Irene Ntale
6 Ndi Mukodo-Cindy
Best Shopping mall/Supermarket
1 Freedom City
2 Nakumatt
3 Garden City
4 Shorprite
5 Capital Shoppers
6 Acacia Mall
7 Game (Lugogo)
Best TV Music show
1 KUT (NBS)
2 Mega Doz(Delta)
3 The Beat (NTV)
4 Minzani(ABS T.V)
5 Katogo (Rec)
6 Oluyimba lwo(Buk)
7 Da Beat (UBC)
Best TV Talk show
1 Akabbinkano(Buk)
2 Tuwaye(NTV)
3 Morning Breeze(NBS)
4 Barometer(NBS)
5 Ask Your Min(UBC)
Best School of Beauty
1 Malaika
2 Victory -Nateete
3 Sparkles
4 Tiner
5 Tem Fashion
Music Rising Star
1 Spice Diana
2 Bettina Namukasa
3 Nutty Neithan
4 A Pass
5 Darx kartel
6 Lyto Boss
Breakthrough Artist
1 Victor Kamenyo
2 Sasha Brighton
3 Fefe Busi
4 Nwagi Winnie
5 Rhoda K
Song Of The Year
1 Manya-Lutalo
2 Akatonotono-Rema
3 Friendly Match-Zanie
4 Juicy-Gudlyf
5 Kiggwa Leero-Bobi
6 Memories-Lilian/APass
7 Bbaala-Darx Kartel
8 Linda-C.Evans/Rema
Best Hip Hop /Lugaflow Artist
1 Big Trill
2 Mun-G
3 Navio
4 Gravity
5 Victor Kamenyo
6 Fefe Busi
Best Event
1 Kampala Carnival
2 Bell Neyo concert
3 Yiiya Ssente
4 MTN Marathon
5 Enkuuka
6 Ekiggunda
Best Hit Maker
1 Radio & Weasal
2 Bobi Wine
3 Ziza Bafana
4 Rema Namakula
5 David Lutalo
6 Sheebah
Sports Personality
1 Uganda Cranes
2 Ivan Byekwaso
3 Netball Team
4 Golola Moses
5 Cricket Team
6 Rugby Team
7 Pool Team
Duty Performer
1 Jennifer Musisi
2 Afande Kayihura
3 Robert Kabushenga
4 Rebecca kadaga
Best Female Artist
1 Rema Namakula
2 Zanie Brown
3 Juliana
4 Mary Bata
5 Sheebah
6 Irene Ntale
Best Male Artist
1 Eddy Kenzo
2 Bobi Wine
3 King Saha
4 David Lutalo
5 Radio & Weasal
6 Ziza Bafana
Peoples Bank
1 Centenary Bank
2 Standard Chartered
3 Barclays bank
4 Equity bank
5 Stanbic
Best Concert
1 Kiggwa Leero-Bobi Wine
2 Manya-David Lutalo
3 Omwoto-Gravity
4 Gundeeze-King Saha
5 Haruna Mubiru
Best Drama group
1 The Ebonies
2 Bakayimbira
3 Tendo Sisters
4 Diamonds Ensemble
Best TV Sports show
1 Ffirimbi (Buk)
2 Game On(Urban)
3 Ekijjulo (NBS)
4 Omumuli (NTV)
5 Ekisowaani (Top)
Best Theatre
1 La Bonita
2 Royal Theatre
3 Bat Valley
4 Wonderworld
5 National Theatre
Best Music Band
1 Da Nu Eagles
2 Golden production
3 Afrigo Band
4 Cream Production
Best DJ
1 Mark
2 Shiru
3 Ali Briz
4 Nimrod
5 Mercy
6 Slick Stuart-DJ Roja
Best Audio producer
1 Dr Fisol
2 Big Nash
3 Kusseim
4 Crouch
5 Nessim
6 Diggy Baeur
7 Paddyman
Best Video Producer
1 Sasha Vybz
2 Grate Pest
3 HASZ Media
4 Jahlive
5 Meddie Menz
6 KimXP
Best Comedian
1 Amooti
2 Kerekere
3 Madrat & Chicco
4 MC Kapale
5 Pablo
6 Mariachi
7 Senga Sebbanga
Best Music Collabo
1 Linda
2 Koona
3 Otubatisa
4 Kiggwa Leero
5 Juicy Juicy
6 Friendly Match
Best Dancehall Artist
1 Ziza Bafana
2 Cindy
3 Sheeba
4 Spice Diana
5 Nutty Neithan
Best TV News
1 Agataliiko Nfuufu
2 NTV Akawungeezi
3 NBS Amasengejje
4 Amasukkulumu-Delta
5 Gyako Akawuuwo-ABS
Best Radio Ent. Prog
1 Talk & Talk-Ddembe
2 Washing Bay-Bukedde
3 Evening Rush-Galaxy
4 Gigenze Gitya-Beat
5 Wolokoso-Simba
6 Jams at 7-CBS
7 Eyajja Okola-Kaboozi
Best TV Presenter
1 Douglas-NTV
2 Calvin-UBC
3 Flavia-Bukedde
4 Katongole-Delta TV
5 Tuff B-NBS TV
Best Love Song
1 Linda – Chris Evans/Rema
2 Akatonotono -Rema
3 Manya-David Lutalo
4 Kiggwa Leero-Bobi Wine
5 Katono katono-Winnie Nwagi
6 Anjagala-Lyto Boss
7 Nkwagala-Mowzey Radio
Best Ent. News Paper
1 Hello Uganda
2 Bukedde
3 New Vision
4 Red Pepper
5 Daily Monitor
Youth Mentor of the Year
1 Robert Kabushenga
2 Dr. Bbosa
3 Dr. Maggie Kigozi
4 Frank Gashumba
Best Radio Station
1 Akaboozi
2 Galaxy
3 CBS
4 Super
5 Simba
6 Bukedde
7 Metro
8 Beat
(Visited 753 time, 1 visit today)
Photos: UG Pineapple Comedy Tour comes to an end

By Our Reporter
The UG Pineapple Comedy tour came to an end on Friday with a show stopping comedy experience at Laftaz lounge, Centenary Park in Kampala. By 8pm, Laftaz was filled with revellers ready to catch some rib cracking jokes from a host of comedians including Teacher Mpamire, Dolibondo, Optional Allan, Madrat and Chico and Amooti Omubalanguzi among others.
At the entrance to the comedy show, free cocktails and shots of the Pineapple flavour were handed out to the enthusiastic revelers who waited for Uganda's biggest comedians. The UG Pineapple lounge was a good place to stop and have a sunshine pineapple experience with the new UG flavour.
Comedy is only an addition to this Uganda's biggest export and helps to bring fans together. Comedy at Laftaz's gave the comedians a chance to showcase their improved talent. While new kids like Optional Allan are coming into the industry with promising talent, older comedians like Napoleon Emma who were flat in the yesteryears are now an improvement and their delivery of jokes is superb.
Dolibondo has never found it hard to make people laugh and he did not disappoint. Amooti on the other hand is still as funny as ever. He has incorporated music into his set and this has only spiced up and improved his stage performance. Madrat and Chico are also steadily researching and learning how to turn normal everyday life into a pack of jokes.
The show was crowned with a performance from the biggest male musician on the scene today, King Saha who perfornced his best hits, Biri Biri and Very well, among others.
Here are some photos from the event.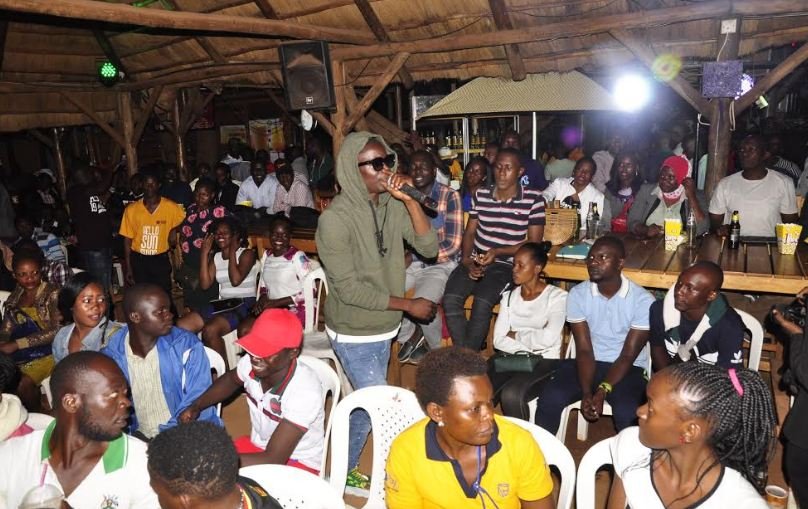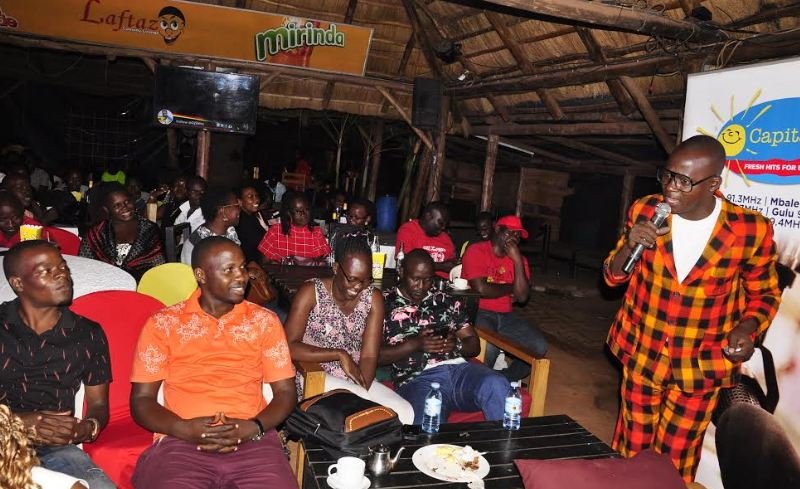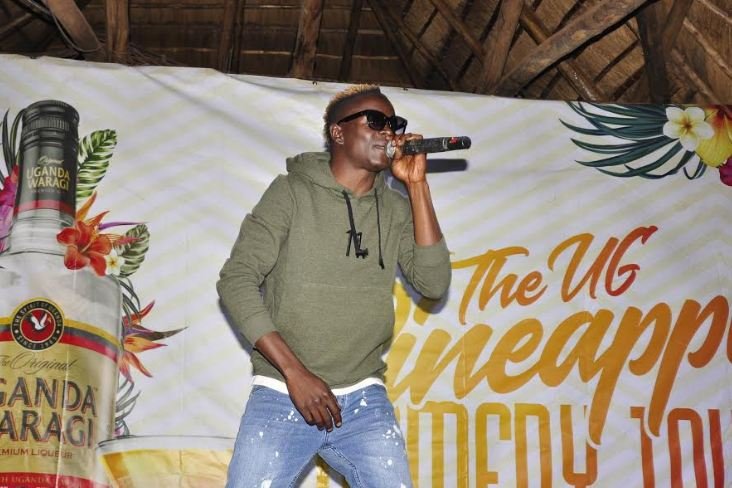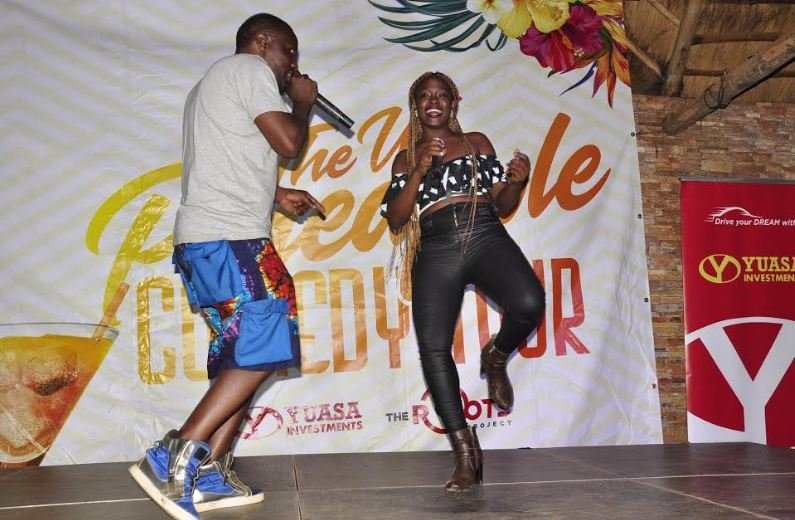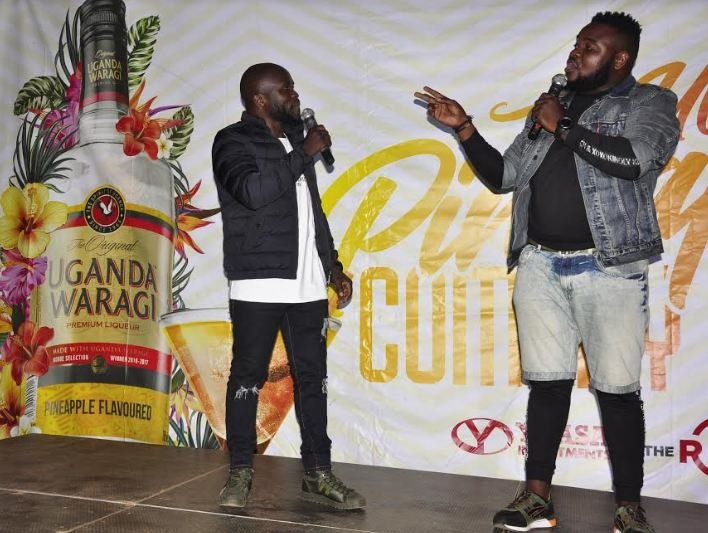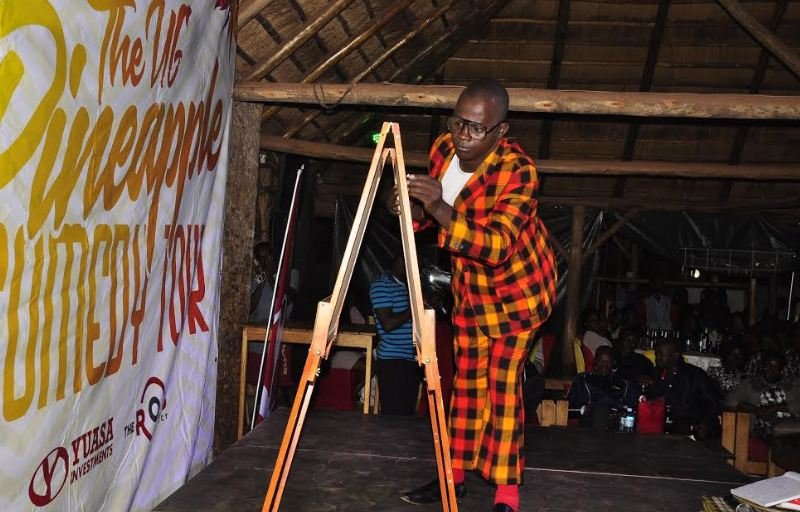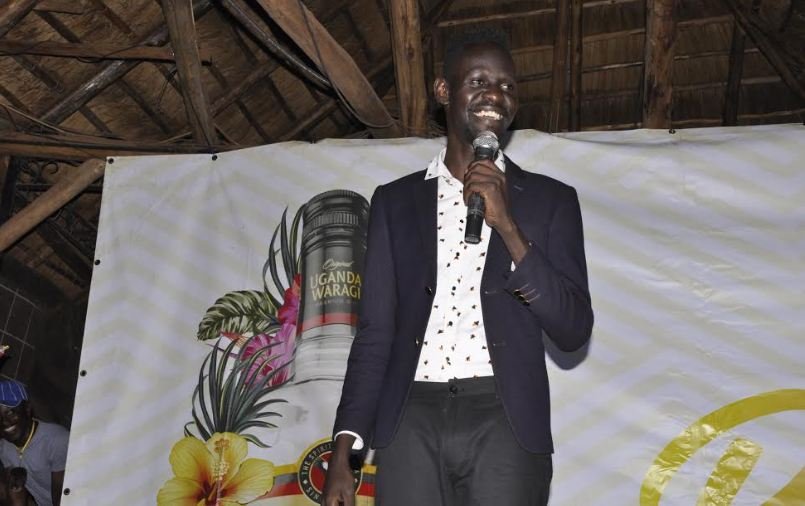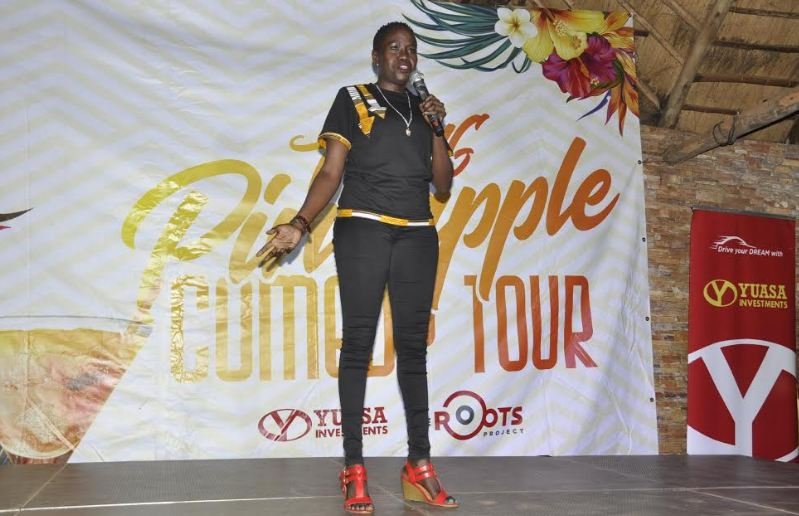 (Visited 753 time, 1 visit today)
Quiz Nights take over Uganda's nightlife

By Our Reporter
For months now, club goers around Kampala have been experiencing a new wave of fun when they hit their favourite hangout spots thanks to the ongoing Tusker Malt quiz nights that have taken center stage in most city hangouts.
The quiz nights have been going on in bars such Bay Lounge, Lugogo Bypass, The Gardens in Najjera, Peacock (Luganda) on Tuesday's, Valhalla on Lumumba Avenue, Moto Moto Gaba on Wednesdays, Trends Lounge Bugolobi and Arena 1 sports bar in Kisementi on Thursdays, Dons Club Kampala Road and the Cloud Lounge Capital Shoppers Ntinda on Friday and last but not least Monalisa Club in Kabusu doing the Luganda every Sunday.
Friday night was not any different as revelers at Club Dons and Cloud were treated to a fun night full of tricky questions, music and a lot of cold beers as they danced the night away welcoming in the weekend.
Luganda quiz that's dubbed "MBUULIRA NE TUSKER MALT LAGER" which happens every Friday at Dons left revelers in awe as most struggled to answer the fun tricky questions with the rest cheering.
"Quiz nights is a way for people to unwind from the day's hard work and just have a good time. What better way to do it than with a fun quiz, company of good friends and a cold Tusker Malt beer," Estella Muzito head of beer at Uganda Breweries Limited.
Revelers get the chance to answer fun trick questions in teams of four to five people in a total of four rounds with each round marked by the quiz master. At the end of the four rounds, the winning team gets to walk away with goodies from Tusker Malt.
(Visited 753 time, 1 visit today)
Voltage Music duo wins Viewer's choice award on Urban TV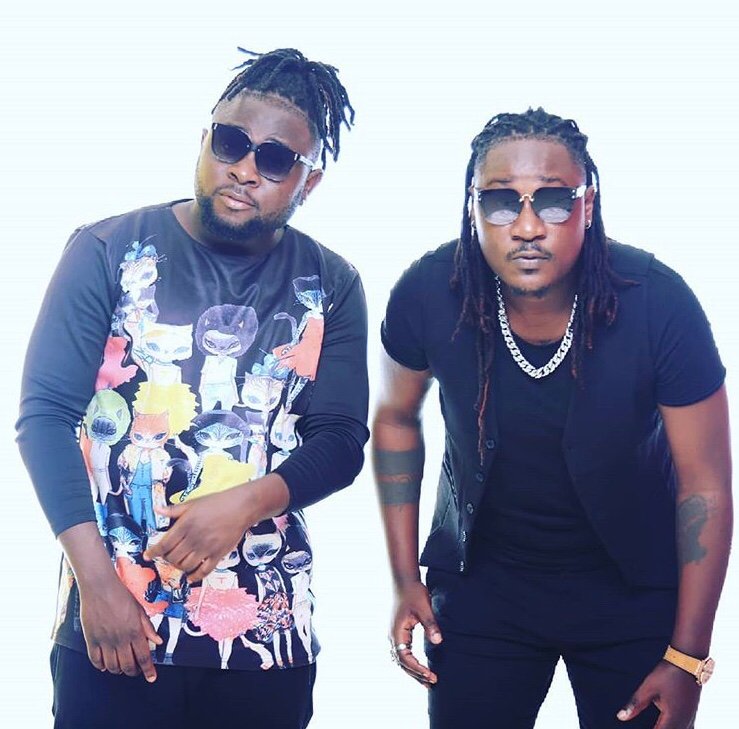 The Voltage Music duo of Kent and Flosso have won the Artist of the month of October from Urban TV.
The duo released "Byafaayo," and within two weeks, the song has become a monster hit in clubs, radio and TV.
Winning this accolade wasn't trivial. The "Overdose" stars had to wrestle and beat Beenie Gunter, B2C as well as A-Pass – a known Twitter master to clinch the price.
Urban TV announced the winner in congratulatory message on their twitter handle. In response, Kent and Flosso thanked Urban TV and their fans for voting.
(Visited 753 time, 1 visit today)