256 Best Ugandan Music Artistes Of All Time

By Ian Ortega
BigEye.ug has decided to release an encyclopedia of 256 Best Ugandan music artistes of all time. The list includes even those who are already dead. If an artiste misses on this list, then they are not that Ugandan since the list was compiled from results submitted by tens of thousands of Ugandans. So here we release the list in no particular order.
1. Chameleone
2. Bebe Cool
3. Bobi Wine
4. Juliana Kanyomozi
5. Iryn Namubiru
6. Desire Luzinda
7. Prince Job Paulo Kafeero
8. Lord Fred Ssebatta
9. Nubian Lee
10. Maddox Ssemanda
11. Ragga Dee
12. Jackie Chandiru
13. Mowzey Radio
14. Joanita Kawalya
15. Moses Matovu
16. Halima Namakula
17. GNL Zamba
18. Navio
19. Babaluku
20. Chance Nalubega
21. Rema Namakula
22. Philly Bongole Lutaaya
23. Maurice Kirya
24. Myko Ouma
25. Raba Daba
26. Mun-G
27. Ronald Mayinja
28. Geofrey Lutaaya
29. Mathias Walukaaga
30. Richard kaweesa
31. Lilian Mbabazi
32. Weasle TV
33. Jackie Chandiru
34. Cindy Sanyu
35. Mesach Ssemakula
36. Red Banton
37. Elly Wamala
38. Herman Basudde
39. Livingstone Kasozi
40. George Okudi
41. Kid Fox
42. Navio
43. Keko
44. Martin Angume
45. Fred Maiso
46. Henry Tigan
47. Jimmy Katumba
48. Fred Masagazi
49. Bernard kabanda
50. Dan Mugula
51. Catherine Kusasira
52. Stecia Mayanja
53. Grace Nakimera
54. Haruna Mubiru
55. Irene Namatovu
56. Rachael Magola
57. Dr.Tee
58. Chris Evans
59. Peter Miles
60. Shanks Vivi Dee
61. Fidempa
62. Sizzaman
63. Mega Dee
64. Emperor Orlando
65. Kid Fox
66. Rasta Rob
67. Menton Kronno
68. Babaluku
69. Steve Jean
70. Sylvester and Abrams
71. Prim and Propa
72. Myco Chris
73. Nick Nola
74. Richy
75. Michael Ross
76. Rocky Giant
77. George Okudi
78. Judith babirye
79. Pr.Wilson Bugembe
80. Chagga
81. Saint CA
82. Viboyo
83. Edwin Ruyonga
84. Yoyo
85. Phinah Mugerwa
86. Exodus
87. Qute Kaye
88. Simon Base Kalema
89. Willy Mukabya
90. Frida Ssonko
91. Peterson Mutebi
92. Eclas Kawalya
93. Winston Mayanja
94. DJ Berry
95. MC Afrik
96. Silver Kyagulanyi
97. Isaiah Katumwa
98. Milestone
99. Chain
100. Romeo akiki
101. Hadija Namale
102. Christopher Sebaduka
103. Prof.George Kakoma
104. Samuel Baligide
105. Prof. Senoga Zake
106. Prof. Benny Kalanzi
107. Minsusela Segamwenge
108. Evaristo Muyinda
109. Christopher Kiiza
110. Dr.Herbert sempeke
111. Moses Matovu
112. Geofrey Oryema
113. Sarah Birungi
114. Fred Mbalire
115. Alex Mukulu
116. Annet nandujja
117. Peterson Mutebi
118. Hope Mukasa
119. Dede Majoro,
120. Steven Nsubuga
121. Maddoxx Ssemanda Sematimba
122. Isaac Rucci
123. Denis Ssepebwa
124. Paul Mutebi
125. Samite Mulondo
126. Tshaka Mayanja
127. Fiona Mukasa
128. Lou Bega
129. Henry katamba
130. Clever J
131. Kid Fox
132. Mad Ice
133. Tool Man
134. Angella Katatumba
135. Queen Bella
136. Grace Nakalema
137. Essence Kasozi
138. Zani
139. Lady Mariam
140. Tonix
141. Ray Signature
142. Michael Kiwanuka
143. Evon
144. Herbert Kinobe
145. Esther Nabaasa
146. Davis Hillary Ntaale
147. Benezeeri
148. Joel ssebunjo
149. Saba Saba
150. Tshila
151. Don Canta
152. Myco Chris
153. Angella Kalule
154. Winnie Munyenga
155. Priscilla Kalibala
156. Sophie Gombya
157. Sam Gombya
158. Sheila Nvanungi
159. Jimmy Okoth aka Oulanya Colombus
160. Suzan Kerunen
161. Emron
162. Viboyo Oweyo
163. Ak-47
164. Big Tril
165. Julie Mutesasira
166. Prof.Bigg Eye
167. Renah Nalumansi
168. David Lutalo
169. Jamal Wasswa
170. Yung Mulo
171. Juju Artist
172. Naava Grey
173. Empress
174. Maro
175. Chagga
176. Ziza Bafana
177. Coco Finger
178. Menshan
179. Denis Rackla
180. Abdu Mulasi
181. Fred Sebaale
182. Chris Wajjadi
183. Betty Mpologoma
184. Dr.Tee
185. Eddy Yaawe
186. Buchaman
187. Brenda Namatovu
188. Kabuye Sembogga
189. Doreen Mutiibwa
190. Don MC
191. Kato Lubwama
192. Kazibwe Kapo
193. Maureen Kabasiita
194. Lexus Kalema
195. Kezia Nambi
196. KS Alpha
197. Phantom Lovins
198. Phoebe Nassolo
199. Lyton Namubiru
200. Mega Dee
201. Martin Yoyo
202. Sarah Zawedde
203. Mariam Ndagire
204. Zani
205. Father Musaala
206. Sister Charity
207. Loketo Lee
208. Percussion Discussion
209. Obsessions
210. Afrigo Band
211. Eagles Production
212. Leone Island
213. Firebase
214. Gagamel
215. Blu-3
216. Equator Band
217. AGS boys
218. Klear Kut
219. Perfect Generation
220. Da Hommies
221. Dema Park
222. Zulu Squad
223. LSST
224. Limit X
225. Cranes Band
226. Bataka Squad
227. Margla
228. Batabazi
229. Da Twinz
230. Kiwoko Boys
231. Chizzo
232. Kid Fox
233. Rachael K
234. Qwela Band
235. Irene Ntale
236. The Joel Kahirimbanyi
237. Sera Nampijja
238. Mr.X
239. Gift ov Kkado
240. Atlas
241. Lyrical G
242. 1Rail
243. Janzi Band
244. Fred Wallace
245. Paul Ashely Masajjage
246. Novell Band
247. Sekasi Abraham
248. P.Ssozi
249. Netron
250. Himbi King
251. Emkflava
252. Mickie Wine
253. Captain Dollar
254. Master Blaster
255. Omega Bugembe Okello
256. Tickitah
(Visited 3,713 time, 1 visit today)
Famous Ugandan Prophet Launching Return Flights To Heaven For UGX 5 Million

By Our Reporter
A famous Ugandan Prophet who's been to heaven a number of times has some big news for his followers. Apparently he's succeeded in convincing God to allow him transport other people to heaven for a few.
These will be the first of their kind return flights in the world. "Last time I was in heaven, I requested him to allow me to be coming with some of you. The good news is, Papa God said yes," the Prophet told his followers in the areas of Lugogo.
The big deal is, tickets on Air Heaven will cost UGX 5 million and they are on a first come, first serve. But from what we have heard, a number of the followers have booked out the flights. One of the ardent followers told BigEye.ug; "I always prayed for a chance to see Heaven. Thank God for the prophet, now I can fly there at least twice a year and speak to God and Jesus face to face, then swim with the angels in the afternoon."
We shall keep you updated about the flight schedules
(Visited 3,713 time, 1 visit today)
Photos: Mr. Eazi thrills fans at album listening party

By Our Reporter
It was a fun filled experience for Kampala fans of popular Nigerian artiste Mr. Eazi, as he on Thursday night, treated them to a wonderful listening party for his third studio album tilted 'Lagos to London'.
The exclusive listening party which was held at Cayenne bar in Bukoto was hosted by Smirnoff Vodka, which is also promoting his album.
The unique music experience gave fans a special opportunity to listen to the new album with Mr. Eazi as well as be treated to a special performance by the artist.
He performed songs like Pour Me Water and Property as well as collaborations with artists such as Simi, Burna Boy, Chronixx and Maleek Berry.
Mr. Eazi also announced the launch of his emPawa Program, meant to empower Africa's young and undiscovered music talent to global success. The accelerator program will empower 100 African musicians annually drawing from a USD300,000 fund.
Here are some photos from the party.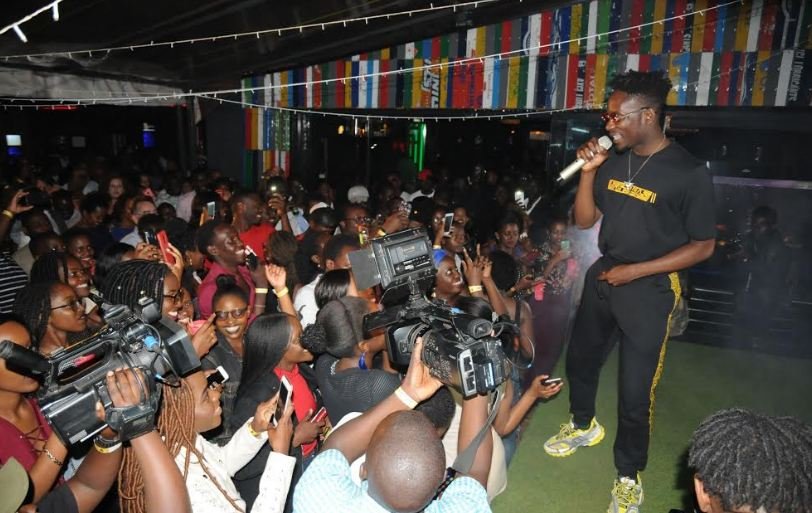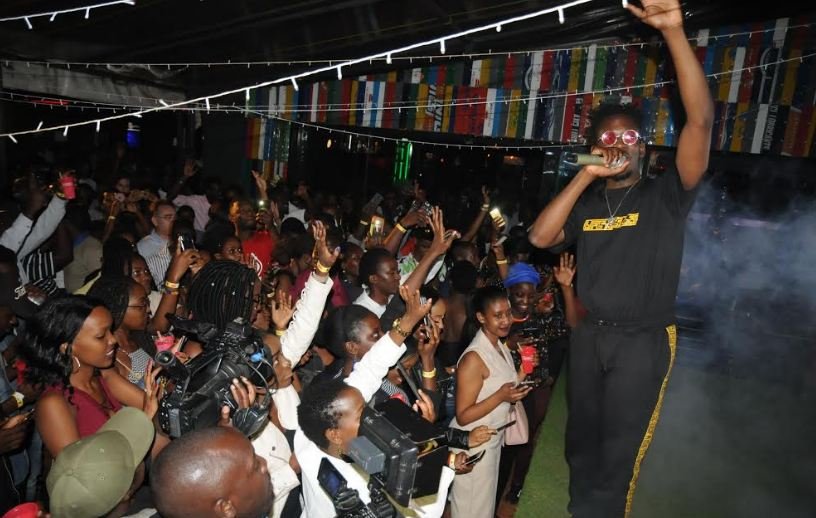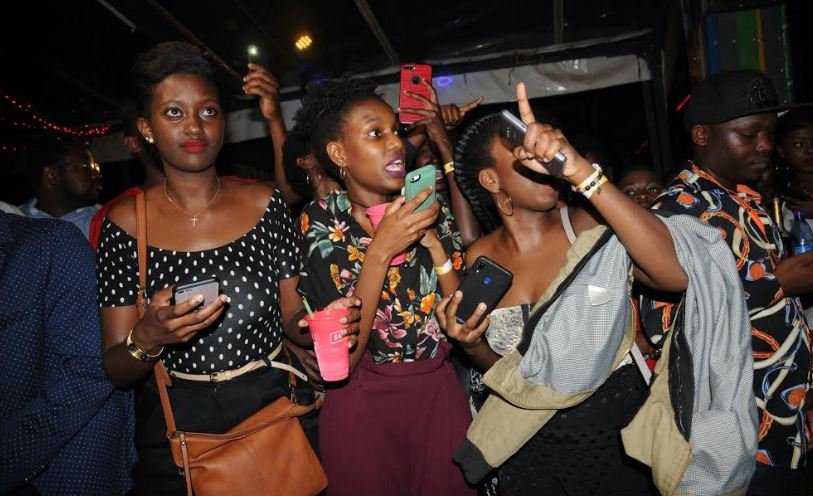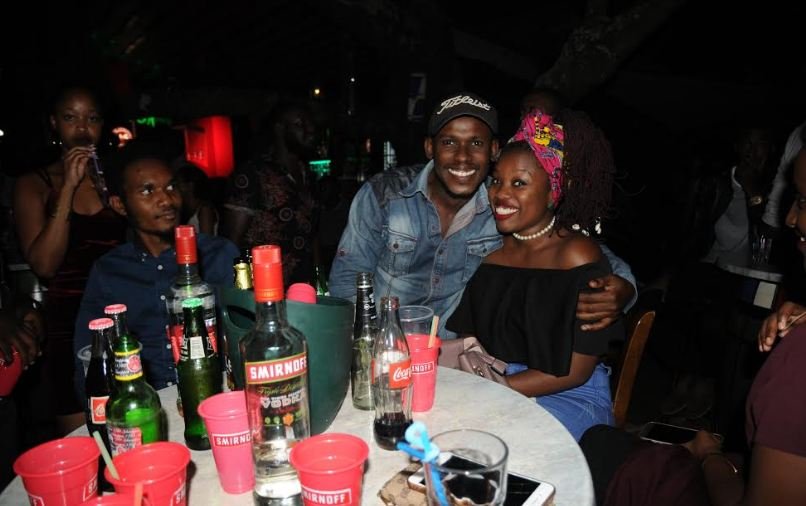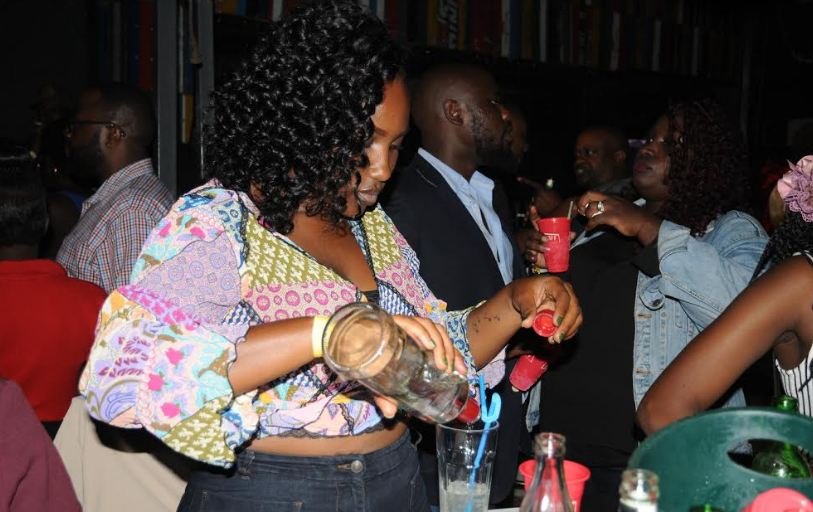 (Visited 3,713 time, 1 visit today)
Buzz Leavers Rock party returns

The annual Buzz Leavers Rock fiesta is back. The Mountain Dew sponsored event is an end of year grand teen party hosted at the Garden City rooftop. It attracts scores of teens who converge to indulge in unbridled fun as they celebrate the end of yet another academic year.
According to Buzz Events' Julius Kyazze, the event will feature extreme sport activities like wall climbing and power raisers among others.  There will also be crazy DJ mashups all day.
"Buzz Leavers Rock is the way to kick off stress, kick start the long holidays and also meet up with friends," he added.
The preparations are already underway. Slated for Saturday, December 8th, the party will be on 3 floors. Gates open at 10am and entrance is only 5k which comes with a complimentary drink.
Staff Writer
(Visited 3,713 time, 1 visit today)