BossMan Sound System events company needs no introduction in south Sudan, East Africa and Africa at large. The famous events company is set to host Koffi Olomide in the capital of Juba on the 20th of May at Nyakuron Grounds, the biggest event's venue in the capital.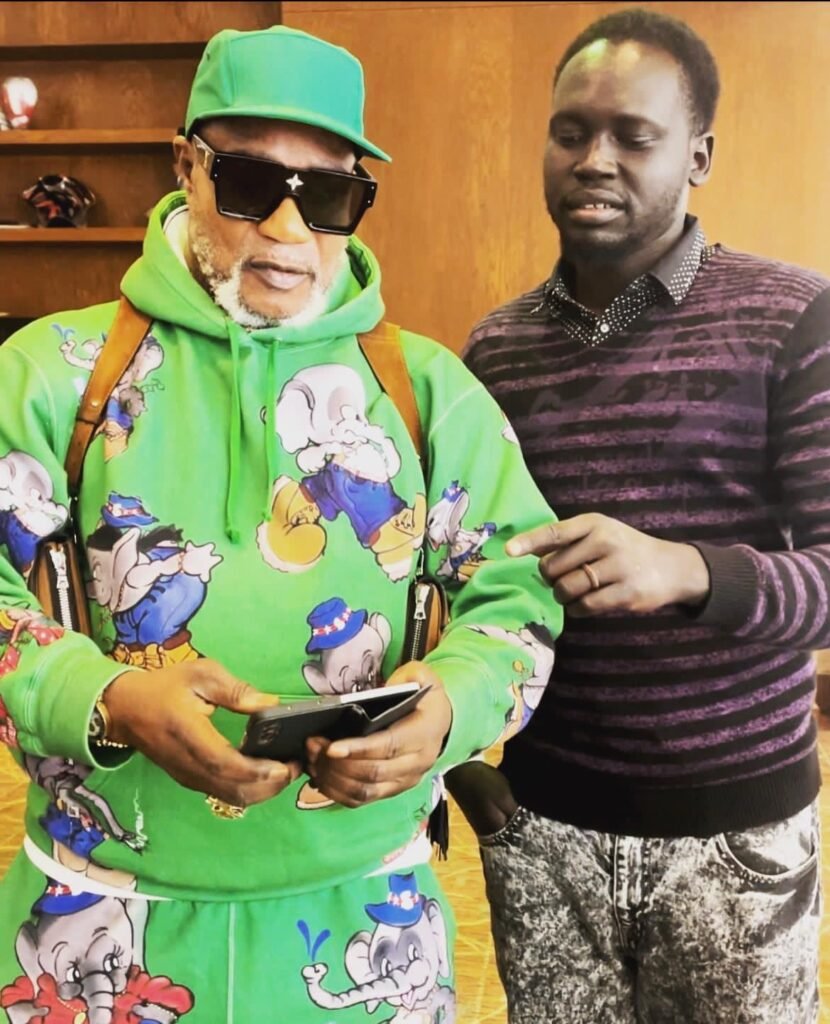 Koffi Olomide has always been a darling to his fans and music lovers and will entertain his ever yearning fans in Juba in May.
BossMan Sound System was founded and owned by Australian based South Sudanese promoter BossMan DJMG known as Mangar Makur Chuot.
About Koffi Olomide
Born Antoine Christophe Agbepa Mumba on 13 July 1956 Koffi Olomide is a Congolese Soukus singer, dancer, producer, and composer. He has had several gold records in his career. He is the founder of the Quartier Latin International orchestra with many notable artists including Fally Ipupa and Ferre Gola.
About BossMan
BossMam or BossMan Sound System commonly know by acronym BMSS was formed in 2008 as entertainment company by Mangar Makur Chuot in Australia when he fled the country from the civil war but it now includes Cultural Shows and beauty pageant.
He was inspired by the tremendous capabilities and competences of young African & South Sudanese nationals who fled their respective countries to oveseas from civil war countries like South Sudan that was torn during Arabization and Islamization of the country by the Northerners.
Despite being traumatized by war, BossMaan saw an opportunity of bringing South Sudanese & African together through entertainment, beauty pageant and cultural shows and started awareness on the importance of peace, unity and reconciliation. He also foresaw the need to preserve our cultures, the exquisite of promoting and protecting them.
BossMaan has toured/Sponsored & promoted numerous of international artists in Australia and east Africa Juba South Sudan and Nairobi Kenya.
Not only is BossMaan an event organiser or a promoter, BossMaan DJMG is undisputed biggest international dj in African. BossMaan DJMG definitely is the biggest East African international DJ /Promoter around the globe. BOSSMAAN's style of mixing is unmatched. One will only know when you are in the BossMaan Party.
BossMaan Recently toured CHAMELEONE to Australia straight after His legendary Gwanga Mujje in Lugogo Kampala sold concert.
BossMaan hosted Jamaican sensational konshens in Juba 2015
Zambian Roberto Amarula singer in Juba 2016
Kenyan legend Artist REDSAN in Juba 2021
ROSS CONNECT BEAUTY PAGEANT. This is the biggest in it kind around South Sudanese which pulls thousands of South Sudanese around East African capitals of Nairobi, Kampala and Juba. It was adjourned during covid which is set to return this august, September & October respectively.
BossMan has organised concerts of some of the greatest names on the globe like Jose CHAMELEONE, Sean Paul, Konshens, KOFFI olomide, AWILO Longomba, Mr Flavour, Patoranking , REDSAN, Cassidy, Bebe Cool, Brick and Lace, Patoranking, Mr Flavour among many others.
Facebook: https://www.facebook.com/bossmaan1?mibextid=LQQJ4d
Twitter: www.twitter.com/bossmaanmg,
Instagram: https://instagram.com/bossmaan_