Over 3000 get free treatment in Tororo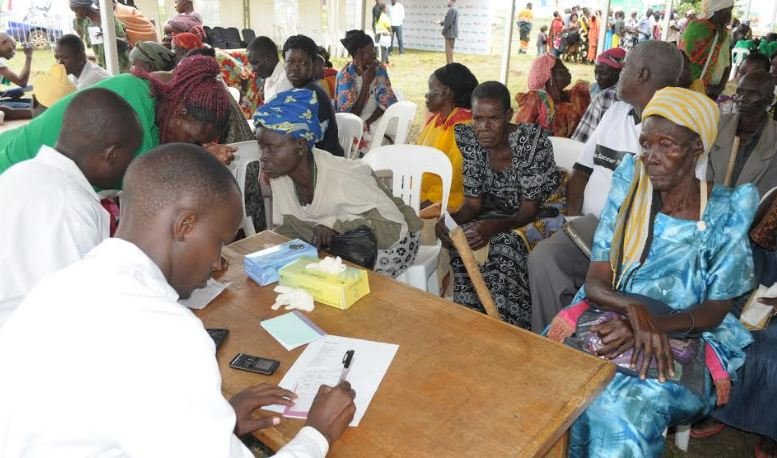 Ride Cashless with SafeBoda! You can top up your SafeBoda credit through the app using either MTN or Airtel Money OR Come by the SafeBoda offices on Bukoto street between 10am to 4pm to directly pay cash for credit!Click here to download the app
At least 3000 people were able to receive free treatment from a two day medical camp organized by Hima Cement Limited in partnership with Case Med care and medical personnel from and within Tororo district.
Mr Nicolas George, the Country Chief executive of Hima Cement said the two day medical camp is part of their corporate social responsibility and their way of giving back to the community.
He also said they have some special initiative for the needy people in the community in areas of health, education and environment. He said the two day camp is one such way they are helping the needy by offering free medical services to them.
Among the services offered at the medical camp were HIV/AIDS Voluntary Counselling and Testing, Malaria testing, cervical cancer screening, TB testing and diagnosis of other common diseases. He also announced that they are committed in ensuring that their relationship with the surrounding communities is cemented.
Medical personnel from Case Med care assisted by other medical officers from Tororo and Mbale attended to the sick who trickled in large numbers. The camp attracted over 1,500 people on the first day from the neighbouring communities of communities of Rubongi and Mukujju, the immediate sub counties. However, many more people from the neighbouring counties trickled in on the second day of the camp.
There was a blood donation drive also carried out by the Mbale regional blood bank and over 30 people took part.
Caroline Kezaabu, the Communications Coordinator at Hima Cement said that the purpose of the medical camp was to help the needy people in the community and also provide medical care and medicines to those who would not be able to afford treatment.
"This program is part our CSR focus areas of health and safety, education and the environment. The two day camp was targeting over 4000 people and they were providing services like treatment and testing of common ailments like malaria and typhoid, HIV testing and counselling among others," Ms Kezaabu said the cement manufacturer injected about Shs 50 m in the two day medical camp.
(Visited 1 time, 1 visit today)
Capital Kitchen to open Ugandan branch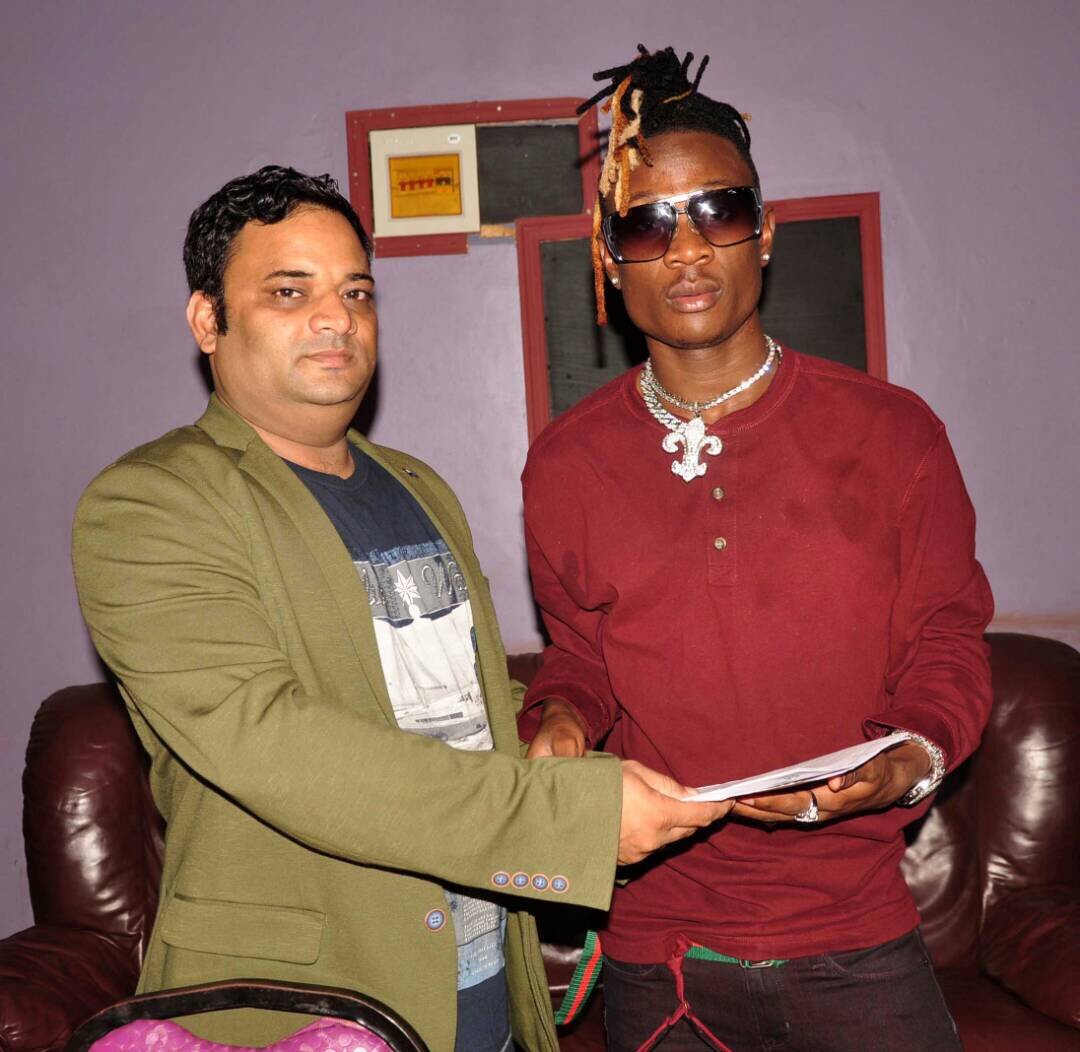 Latest sleaze reaching our desk has it Capital Kitchen is set to open doors in Uganda this month. The launch is slated for 25th July at the Thoban Plaza on Kampala Road after former Nandos. What you need to know about Capital Kitchen.
Ride Cashless with SafeBoda! You can top up your SafeBoda credit through the app using either MTN or Airtel Money OR Come by the SafeBoda offices on Bukoto street between 10am to 4pm to directly pay cash for credit!Click here to download the app
CK Authentic World Kitchen is inspired by the best in food industry around the world, which bring a variety of fresh food. Our buffet concept is on next levels .we take pride in confirming that we are creating a niche in food industry of Sub. Saharan Africa by bringing down 8 best moving contemporary cuisines under one Roof and that too in highly authentic manner yet affordable.
Trendy and world class quality of food picked from some of well known cuisine around the world to pamper our customers. Some of the blinks like Brazilian Churasico, Live authentic tandoor, Turkish grill and pastry display will definitely going to be outstanding in the town. We are getting ready to serve in such a way so that one can get the best African grills to the mouth melting tandoori kebabs. When it comes to Arabic of course a tempting Shawarma /Turkish kebabs will be few of highlights from massive array . Brazilian grill with live churasco to amaze you in kampala..How can we leave distinguish East Asian cuisine from this fablous 8 therefore we will bring Teepynyaki/sushi/ Dimsum/legendary stir fry / Thai too in live as a indispensable part of our food thetere live buffet.
This buffet as you know it: this is food theatre that creates a sociable and buzzing atmosphere.
Enjoy bite-sized morsels of homemade cakes, comforting puddings, creamy profiteroles, fresh fruit and gelato galore. And then there's the stuff that dreams are made of: the legendary chocolate fountain, featuring cascading Swiss milk chocolate and a selection of fresh fruit and marshmallows waiting to be dunked…when it comes to price it will blow the head as it's unbelievable low ..it will roll on one buffet ticket concept where client can eat everything /anything they can from that massive spread only in 40000 UGSHS. Apart from this, one ticket offering, we are also bringing more than 20 pre plated meal platters (7 course cuisine based meals) of legendary cuisines for only 20,000/=.
Wash all this down with free-flow soft drinks or try our beers, wines, spirits and cocktails.
(Visited 1 time, 1 visit today)
SPONSORED: Where to find best odds to bet on World Cup?
Ride Cashless with SafeBoda! You can top up your SafeBoda credit through the app using either MTN or Airtel Money OR Come by the SafeBoda offices on Bukoto street between 10am to 4pm to directly pay cash for credit!Click here to download the app
World Cup is at group stage at the moment, offering many surprising results. Germany, Argentina, Brazil all failed to win their first game!
If you want to make your World Cup more interesting, you can earn money for your knowledge and passion in football by betting small and trying to win big.
Uganda's number one mobile betting site betPawa is offering a chance to make money this season with pawaBoost!
Pawaboost is a new feature which was created with the aim of enabling bettors to bet on the highest Pre-match selected odds during this World Cup season. betPawa stands out in comparison with other betting sites. One example:
betPawa odds:
Iran 16.00
Draw 6.75
Spain 1.23
U-bet odds:
Iran 15.50
Draw 5.70
Spain 1.20
If you bet 1000 shillings on a draw, would you prefer to win 5700 or 6750 shillings?
Double your win amount with betPawa!
You can boost your odds even more with betPawa's win bonus! 5-9 legs give you 10% bonus, 10-19 legs 50% and 20-30 legs a 100% win bonus. So If you place a bet with 20 games, and win, betPawa is giving you more than twice the money you would get from other betting sites!
Join betPawa now and get a 1000 shillings FREEBET and 1 free Jackpot ticket as a welcome gift to get you started!
Check it out www.betpawa.ug
bet small, win BIG!
Remember:
Bet responsibly 25+
Betting can be addictive and Psychologically!
betPawa is Licensed and Regulated by the National Gaming Board
You can contact betPawa on 0786776998 or 0753572050
Whatsapp: 0780334452
Facebook: betPawa Uganda
(Visited 1 time, 1 visit today)
Rotary Club of Bweyorerere, Buganda kingdom partner to construct a Rotary Center of Excellence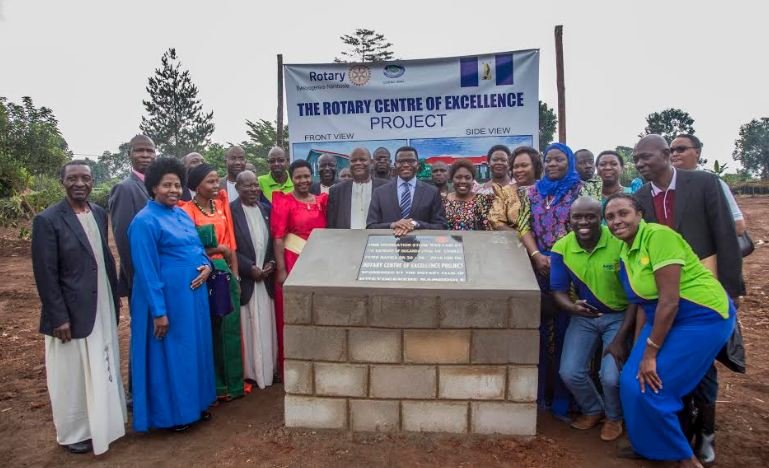 Ride Cashless with SafeBoda! You can top up your SafeBoda credit through the app using either MTN or Airtel Money OR Come by the SafeBoda offices on Bukoto street between 10am to 4pm to directly pay cash for credit!Click here to download the app
The Katikiro of Buganda Charles Peter Mayiga officially laid the foundation stone for the construction of the Rotary Center of Excellence- sponsored by the Rotary Club of Bweyorerere-Namboole in partnership with the Kingdom of Buganda. The Kingdom provided 1.5acres of land on which the center will be built.
The center which will be built in Kira Municipality next to the Kira Gombolola headquarters will upon completion provide vocational training to equip youth and women with practical skills for self-sustainability.
The President of the Rotary Club of Bweyogerere-Naboole Rotarian Ruth Mukasa in her address thanked the Kingdom of Buganda for its generosity in providing the land and said the project is in line with two of the six Rotary focus areas of Basic education and literacy and Economic and community development. She said it will hopefully help address the issue of youth and women unemployment which is rampant in Kira Municipality and Uganda at large.
The Katikiro in his remarks thanked the Rotary Club of Bweyogerere- Namboole and the Rotary fraternity for always striving to make a difference in the communities in which to live. He asked the local community to support the project since will directly benefit them and help upskill the youth and women in the area. The Katikiro later planted a Muvule tree at the site in commemoration of his visit.
Present to welcome the Katikiro to the function were the Kingdom of Buganda cultural leaders led by the Kira Ssabaddu, Betty Namukwaya, local civic leaders led by the Mayor Kira Municipality Julius Mutebi, Mayor Emeritus Mamerto Mugerwa, clergy, and Rotarians from various clubs in Kira Municipality.
(Visited 1 time, 1 visit today)