Navio and Joanita Kawalya amaze on new song–Komawo Eka
By Ian Nkera Ford
Navio just knows how to make things happen. While others dwell on the talk, he will keep the music coming from time to time. He has a penchant for quality and an insatiable thirst for greatness. And if breaking generational chains will help him unlock the password to greatness, he will absolutely take the plunge.
In another quest for greatness, the Klear Kut rapper sought the music counsel of the evergreen legendary songstress and Afrigo Band lead vocalist in the person of Joanita Kawalya. A very odd pairing from the onset with almost absolutely nothing in common but an interesting one at that. Questions like how did they meet will always loom but why get sucked up in debate yet we could have ourselves a listen. The song they do is titled "Komawo Eka".
Not surprisingly, the mother-son bond is evident in the way the vocals are synced and you get to understand why Navio chose Joanita Kawalya to do the hook of the song. The message is basically about a mother making a plea to her famous son to return home and not forget his roots. An emotional song that sits on some excellent production from Aethan who crafts a beat that gifts the two artistes a chance to thrive in their respective styles.
While the song isn't exactly your typical chartbuster, it goes on to affirm Navio's claim as the leading hip hop artiste with the versatility he displays on this one and also reminds us of the talent that rocked Kampala in the 90's with Joanita Kawalya crowning a beautiful song.
"[katogoaward]"
(Visited 94 time, 1 visit today)
Jose Chameleone speaks about his wife's alleged nudes.
While the internet woke up to pictures of celebrated singer Jose Chameleone's wife baby shower pictures that were received with mixed feelings, husband and singer Jose Chameleone has come out and commented on his wife's alleged nudes.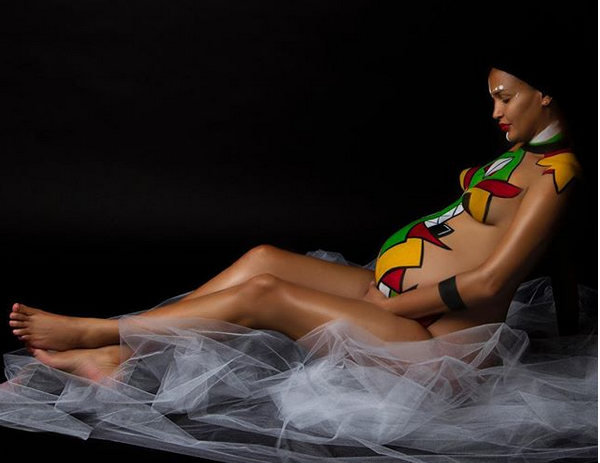 Through his Instagram, Chameleone complimented his wife with the same circulating picture and captioning "Great piece of Andreon Atim"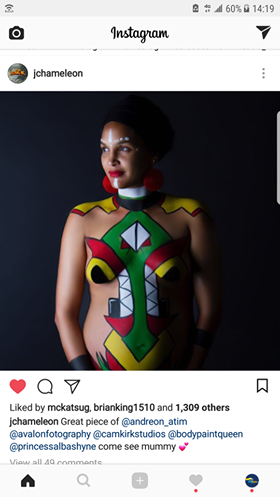 Daniella is currently in the states where she went to deliver the couple's fifth child.
(Visited 94 time, 1 visit today)
Photos: Spice Diana and manager open new studio.
on rampage female singer Spice Diana is over the moon after her and her manager Rogers Lubega opened up their own studio in Makindye Luwafu. The studio has been named 32 records after her song and slang that trended after her NTV Mwasuze mutya show.
In her statement she posted "My first project at my MUSIC STUDIO 32 RECORDS. Another dream achieved. Thank you Lord, the way you're too good to me scares me. Bless the work of my hands. Launching it so soon, can't wait."
(Visited 94 time, 1 visit today)
Bryan White and King Michael Face UGX 210 Million Lawsuit Over Torture of Lucky Costa.
By Our Reporter
Lucky Costa aka Simon Mukasa stands a chance of walking away with UGX 210 million should court rule in his favour. On Tuesday 20th March 2018, Lucky Costa through his lawyers Muwada and Company Advocates served Bryan White and his employee, King Michael with an intention to sue.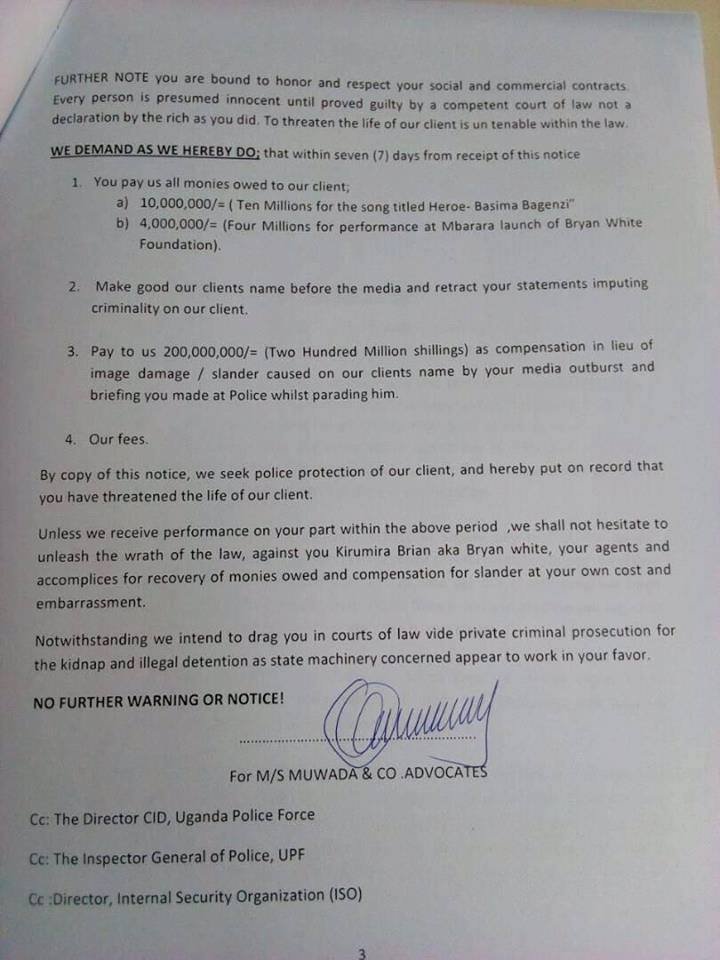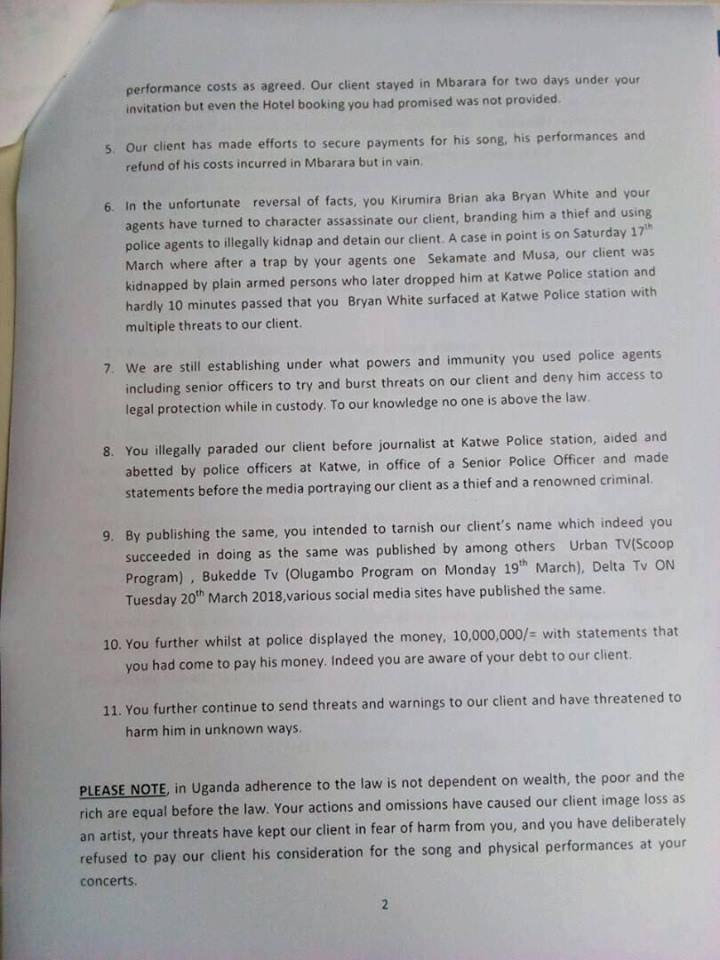 In it, Lucky Costa asks that Bryan White immediately pays up UGX 10 million for the song he produced and wrote in praise of White. Costa also asks that he be paid 200 million for damages caused to his name. He claims he was tortured and his reputation was greatly injured. Lucky Costa has placed conditions over which Bryan White will survive facing court and suffering the full wrath of the law.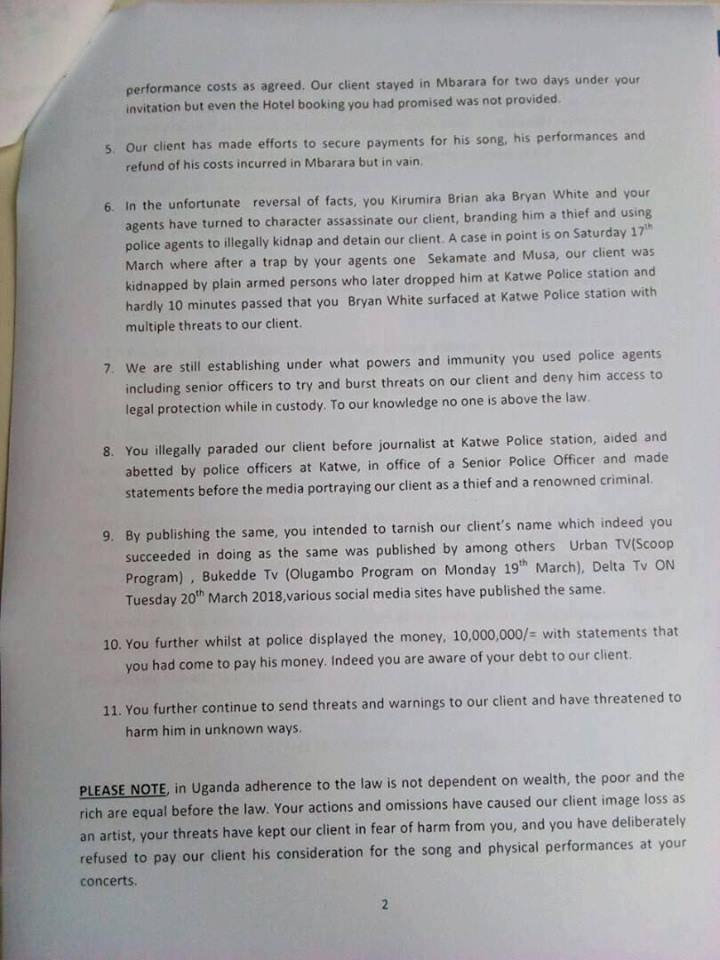 One of the conditions involves a public apology by White to Costa. That the public apology should be made on the podium.
(Visited 94 time, 1 visit today)