Miss World Organizers Fear Extremists may be Plotting Attack during the Competition
Find out information about Coronavirus in Uganda. More here.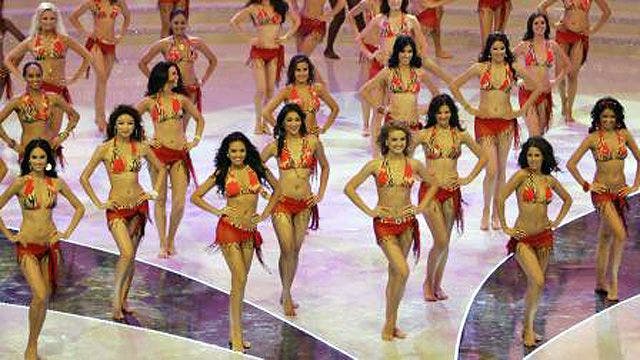 foxnews.com
Beauty queens and backstage drama may seem inevitable, but at this year's Miss World competition, something more serious than hair-pulling and name-calling has come from host country Indonesia: Muslim hardliners have threatened to hijack the competition despite major concessions from the government and organizers.
The bikinis that have been a pageant hallmark were replaced with more conservative sarongs three months ago, after a small but vocal group complained that showing too much skin would be offensive to the world's more populous Muslim country. But that only temporarily quieted protests over the event, which holds its internationally televised finale on Saturday.
The Islamic Defenders Front, known for angry protests and violent raids on bars and prostitution dens, began holding demonstrations weeks ago with thousands displaying signs that read: "Miss World is Whore Contest" and "Miss World Go to Hell." More mainstream groups, including an influential Islamic body, joined in and called for the show to be banned.
Then just three weeks ago, the government announced that the final would be moved from the outskirts of the capital, Jakarta, and instead held on the Hindu-dominated resort island of Bali where earlier rounds were taking place.
The organizers were left bewildered and panicked, having just three weeks to rearrange an event that had been three years in the making. Hundreds of hotel rooms and 6,000 plane tickets had to be canceled and rebooked, and a new venue secured.
And even now, concern remains that Muslim extremists may try to disrupt the event. The British, Australian and U.S. embassies have issued warnings to citizens planning trips to Bali during the competition, saying there could be large-scale protests or even attacks.
Haidar Al-Hamid, who heads the East Java branch of the Islamic Defenders Front, said that despite tight security aimed in part at keeping protesters out of Bali, he plans to rally against the Miss World contest and has ordered all members to find a way to reach the nearby island.
Meanwhile, many Indonesians say they are proud that the next Miss World will win her crown and sash in their country.
"It's good for Indonesia to host such a pageant. We can tell the world what our country is like. They can see the hospitality of our people … for me, this is a positive thing for Indonesia," said Tony, 38, who works at a private bank in Jakarta and uses only one name like many Indonesians. "Everyone is now free to voice their opinions more openly. Although we do not agree with (the protesters), we cannot ban them."
At the same time, a small extremist fringe has become louder and more violent in recent years, attacking Christians and other religious minorities, along with anyone else deemed immoral.
The hardliners forced Lady Gaga to cancel a sold-out show last year after they branded her a "devil worshipper." Aerosmith also abruptly pulled the plug on a May concert, citing security concerns, days after a bomb plot against the Myanmar Embassy was revealed. Jennifer Lopez performed in the capital, but the sexy singer covered up and toned down her racy dance moves.
[showmyads]
Hary Tanoesoedibjo, head of Miss World sponsor MNC media group, said the government's decision to move the pageant venue is a mistake that creates a negative impression for the 131 countries represented in the pageant.
"The decision was changed so quickly just because of pressure from a certain group," the billionaire said at a news conference. "We are worried this will create the perception that we are a weak nation."
This is not the first time the British-based Miss World, which started as a bikini contest in 1951, has faced opposition from Muslims. In 2002, contestants were forced to leave Nigeria after religious riots trigged by the contest exploded inside the country, leaving some 100 people dead and hundreds injured. The competition was instead held in London.
(Visited 1 time, 1 visit today)
Jackie Chandiru Steadily Recovers, Records New Song 'Quarantine' Watch Video Here
Find out information about Coronavirus in Uganda. More here.
By BigEyeUg Team; The entertainment industry has been hit again by the good news of former Blu*3 singer Jackie Chandiru's comeback.
By Friday night, the entire social media was flourished with Jackie Chandiru's name as her fans and friends jubilated for having seen their diva appear in her own music video again after a long spell.
It should be recalled four years ago, the 'Gold digger' singer was reported ill and admitted for rehabilitation after sustaining intense body damage due to drug misuse.
The singer was forced into isolation by her family members as they prohibited visitations and information about her health to friends until her medication period was done.
Fortunately, at the beginning of 2019, Jackie successfully completed her medication period as she strongly recovered and immediately glanced again to the public eye.
However, her merry time didn't last that long as a few months after, she was reported with a sorry health state.
This prompted a few members of the entertainment industry like; Promoter Balaam Barugahara and Pastor Wilson Bugembe to flag a campaign that would see Jackie's expensive medical bills foot and well-being sustained.
On a sad note, Jackie was later absorbed from the music stakeholders by her family members as they accused them of being responsible for her illness again.
Since then, it has so stressing to track her health condition not until now when she has been unmasked, steadily recovering and ready to hit stage again.
Jackie Chandiru resurrection is backed-up by a new dancehall chune dubbed 'Quarantine', done by Kenyan music production guru Eazy Pro Pan E.J Records and video by Enos Olik.
According to liable sources, Jackie is currently breading in Kenya.
Check it out;
We will keep you posted
(Visited 1 time, 1 visit today)