By Peter Sebulime
Miss Tourism Karamoja 2018, Emily Ayen, over the weekend gave back to the street kids staying in Katwe Surbub as part of her move to lure them back to Karamoja.
In partnership with 'Bring A Smile' a non governmental charity organization created by youth from different parts of the country, she managed to offer some food stuff, pads and other basic materials to the young kids plus participating in general cleanliness activities.
The reigning Miss Tourism Karamoja, who hails from Northern Uganda torn apart by conflicts brought about by LRA (Lord Resistance Army) rebels, says the goal of this initiative is to have a smiling generation of young ladies achieve their dreams amidst the limited resources.
"We want want to be a rising sun on the landscape of a place we call home and take good care of it by making people smile within and else where" -Ayen asserted.
Emily, who deeply interacted with some of the kids unfolded that some of them have been victims of child trafficking and have found themselves with no choice but to resort to begging and commercial prostitution to raise income to help their families.
And she purports that through charity, a difference can be made.
"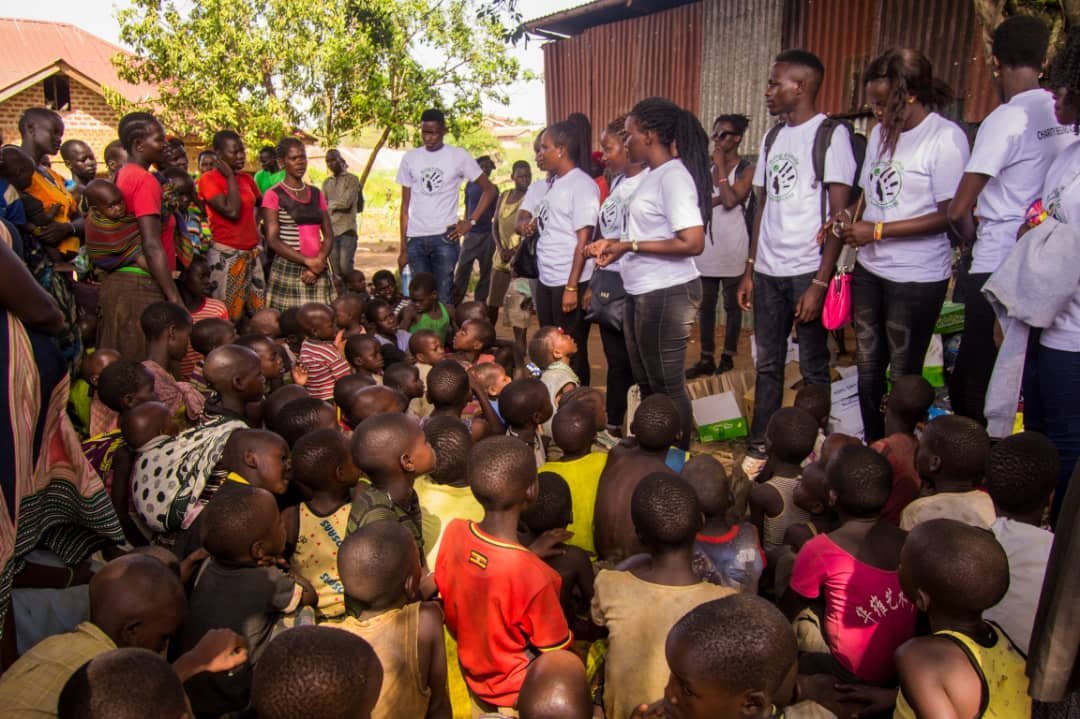 I believe that giving charity to the Karamojongs back home will give them no reason to come to the city to beg and also those in the city when they see people at home receiving more than what we offered them will be motivated to go back home.
In the long run, i also want to support the young ladies to take part in craft making.
Karamoja beads are so beautiful that if they can make many of them, they will not only earn a living but will also become occupied to think of commercial sex as an option" – Ayen said.
She urged for support from people in her fundraising activities which she reckons are aimed at changing lives of these kids.
"For instance this Easter, we intend to have a "Tour Karamoja Educate A Child Trip" aimed at fundraising tuition for the children we interacted with and are willing to go back to school. We also intend to conduct a cleaning campaign too because health is paramount and above all we want to put and end to the trafficking of our people for labour and sex that has become rampant" – She said.