Miley Cyrus denies racism claims
Miley Cyrus has denied suggestions that her tour show is racist.
The singer has come under fire for using African-American back-up dancers on her 'Bangerz' tour, but she defended herself saying she isn't degrading anyone.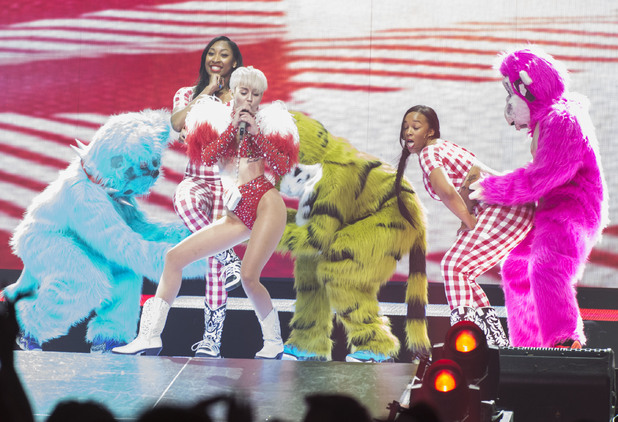 Speaking to Ronan Farrow on MSNBC, she said: "It's really funny how serious people take it. And they're like, you're racist. And I'm like, 'Really?'
"It's like, literally, we're just a bunch of kids dancing around in bears. We don't [even] have choreography… They're awesome dancers on their own; it's not me telling them how to be."
The 'Wrecking Ball' singer also denied she was exploiting little people who also feature in her tour.
She explained: "We're making them feel sexual and beautiful."
Using one particular little person as an example, she said: "We're all about lifting her up and making her feel so sexy all the time, and having her dance – she's actually an awesome dancer."
Source: Digital Spy
"[katogoaward]"
Start making money online today with Bitcoin. Sign up here!
(Visited 1 time, 1 visit today)