Mbarara endorses Bryan White for President
By Demo Riley
When he popped up on the social scenes early last year, many thought he was just another socialite with a few dollars to splash for a few months and then blow up like a bubble. But hey, looks like Brian Kilumira better known as Bryn White is here to stay and so is his philanthropy.
Over the weekend, while in Mbarara for the official launch of his foundation, the Brian White Foundation, the city money bags, visited Mbarara referral hospital where he donated hundreds of items to the patients and later to schools and orphanages, before wrapping it up at Kakyeeka Stadium where the main event was held.
Locals thronged the stadium as Bryan extended his love by offering hundreds of items worth millions of shillings including sacks of Posho and financial support to different youth groups among many other things. This all happened with a thrill of electrifying performances from top Ugandan artistes. Madrat and Chiko, Alex Muhangi, and Weasel were some of the highlight acts of the day.
However, right from the hospital down to the stadium, Bryan's entourage was startled as many excited locals were encouraging and advising White to stand for presidency. Meanwhile, it remains that Bryan's intentions are still a mystery to many who still question his source of money. Some say he was sent to grab the youth for the ruling government and divert all attention from Bobi Wine who is in opposition.
(Visited 1 time, 6 visit today)
Toniks Spends a Fortune On His Latest Video Romance, Watch it Here
By Staff Writer
Following his signing under a new record label Gifted Music Group, seems  singer Allan Toniks  is finally back and  now taking his singing career to the next level.
The singer dropped one of his most expensive videos, "Romance" earlier today which was shot and directed by Kenyan videographer Jblessing
According to sources close to the singer, Allan and his management  injected in a lot of money to produce this video and in a bid to rock the international music scene, he had travel to Kenya, hire the best Video director and video crew inorder to produce a breath taking video
Watch it here

(Visited 1 time, 6 visit today)
Jose Chameleone speaks about his wife's alleged nudes.
While the internet woke up to pictures of celebrated singer Jose Chameleone's wife baby shower pictures that were received with mixed feelings, husband and singer Jose Chameleone has come out and commented on his wife's alleged nudes.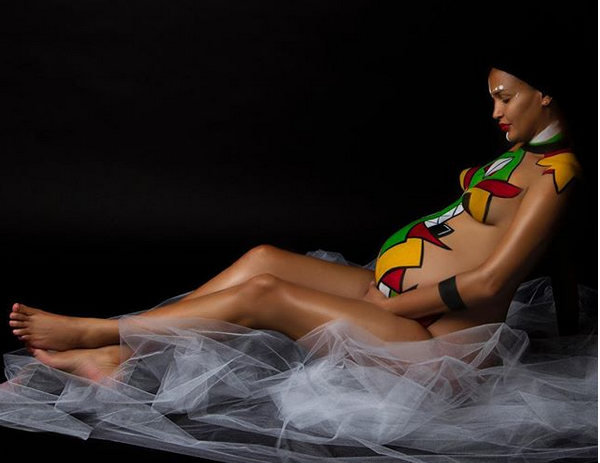 Through his Instagram, Chameleone complimented his wife with the same circulating picture and captioning "Great piece of Andreon Atim"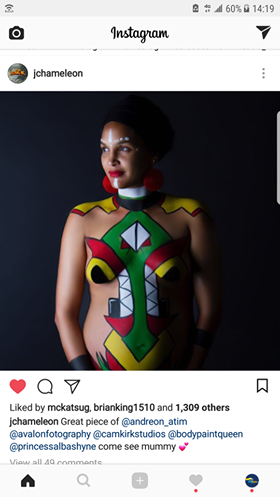 Daniella is currently in the states where she went to deliver the couple's fifth child.
(Visited 1 time, 6 visit today)
Photos: Spice Diana and manager open new studio.
on rampage female singer Spice Diana is over the moon after her and her manager Rogers Lubega opened up their own studio in Makindye Luwafu. The studio has been named 32 records after her song and slang that trended after her NTV Mwasuze mutya show.
In her statement she posted "My first project at my MUSIC STUDIO 32 RECORDS. Another dream achieved. Thank you Lord, the way you're too good to me scares me. Bless the work of my hands. Launching it so soon, can't wait."
(Visited 1 time, 6 visit today)