Jose Chameleone calls upon all artistes in solidarity to defend their lives. 
Following the sudden untimely death of Goodlyfe singer Mowzey Radio, singer Jose Chameleone has called upon all artistes to be more careful and also stand together in self-defense. The Champion singer while at the late Radio's burial said all artistes should start moving with Panga's in the vehicles in cases of attacks. "I urge all artistes to be more cautious and careful, If need be move with Pangas in your cars to avoid more of such killings. Artistes are dieing in very brutal ways" Chameleone said.
"The Artistes' industry is as important to the Ugandan economy as any other industry. Artistes are very valuable people. Government needs to look into these killings and further provide adequate security for artistes."Chameleone further expressed his grief. A very heart broken Chameleone also asked the general public to respect artistes. "Artistes are not violent people. There is a false perception that we are violent people. We refute that. Lastly, please artistes stop being in compromising places, try to always be as safe as you can possibly be and avoid being alone"
It should be remembered that the President of the Republic of Uganda Museveni Kaguta last year also advised the general public to be careful and also move with Pangas and sticks to fight in self-defense after the AIGP Felix Kaweesi was killed by gunmen.
Moses Radio is another of the brutal murders that have happened recently after Danz Kumapeesa, Dizzy Nuts, AK 47 and others.
(Visited 1 time, 3 visit today)
Toniks Spends a Fortune On His Latest Video Romance, Watch it Here
By Staff Writer
Following his signing under a new record label Gifted Music Group, seems  singer Allan Toniks  is finally back and  now taking his singing career to the next level.
The singer dropped one of his most expensive videos, "Romance" earlier today which was shot and directed by Kenyan videographer Jblessing
According to sources close to the singer, Allan and his management  injected in a lot of money to produce this video and in a bid to rock the international music scene, he had travel to Kenya, hire the best Video director and video crew inorder to produce a breath taking video
Watch it here

(Visited 1 time, 3 visit today)
Jose Chameleone speaks about his wife's alleged nudes.
While the internet woke up to pictures of celebrated singer Jose Chameleone's wife baby shower pictures that were received with mixed feelings, husband and singer Jose Chameleone has come out and commented on his wife's alleged nudes.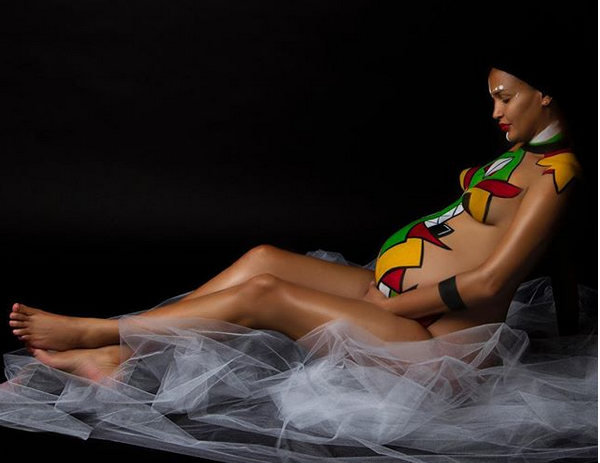 Through his Instagram, Chameleone complimented his wife with the same circulating picture and captioning "Great piece of Andreon Atim"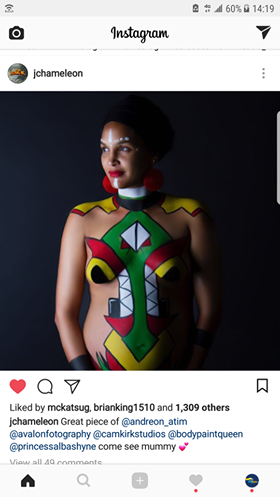 Daniella is currently in the states where she went to deliver the couple's fifth child.
(Visited 1 time, 3 visit today)
Photos: Spice Diana and manager open new studio.
on rampage female singer Spice Diana is over the moon after her and her manager Rogers Lubega opened up their own studio in Makindye Luwafu. The studio has been named 32 records after her song and slang that trended after her NTV Mwasuze mutya show.
In her statement she posted "My first project at my MUSIC STUDIO 32 RECORDS. Another dream achieved. Thank you Lord, the way you're too good to me scares me. Bless the work of my hands. Launching it so soon, can't wait."
(Visited 1 time, 3 visit today)