By Reporter
Jidenna Theodore Mobisson better known as "Jidenna" spent more than one week in Uganda where he performed at the Abryanz Style & Fashion Awards and Blankets & Wine. During the stay he also got to chance for a mini vacation in Murchison Falls National Park courtesy of Uganda Tourism Board and Talent Africa.
Jidenna spent three days in Murchison Falls National Park which sits on the shores of Lake Albert, in northwest Uganda. This is where the River Nile explodes through a narrow 7m metre gorge and cascades down to become a placid river whose banks are thronged with hippos and crocodiles, waterbucks and buffaloes. The vegetation is characterised by savannah, riverine forest and woodland. Wildlife includes lions, leopards, elephants, giraffes, hartebeests, oribis, Uganda kobs, chimpanzees and hundreds of bird species.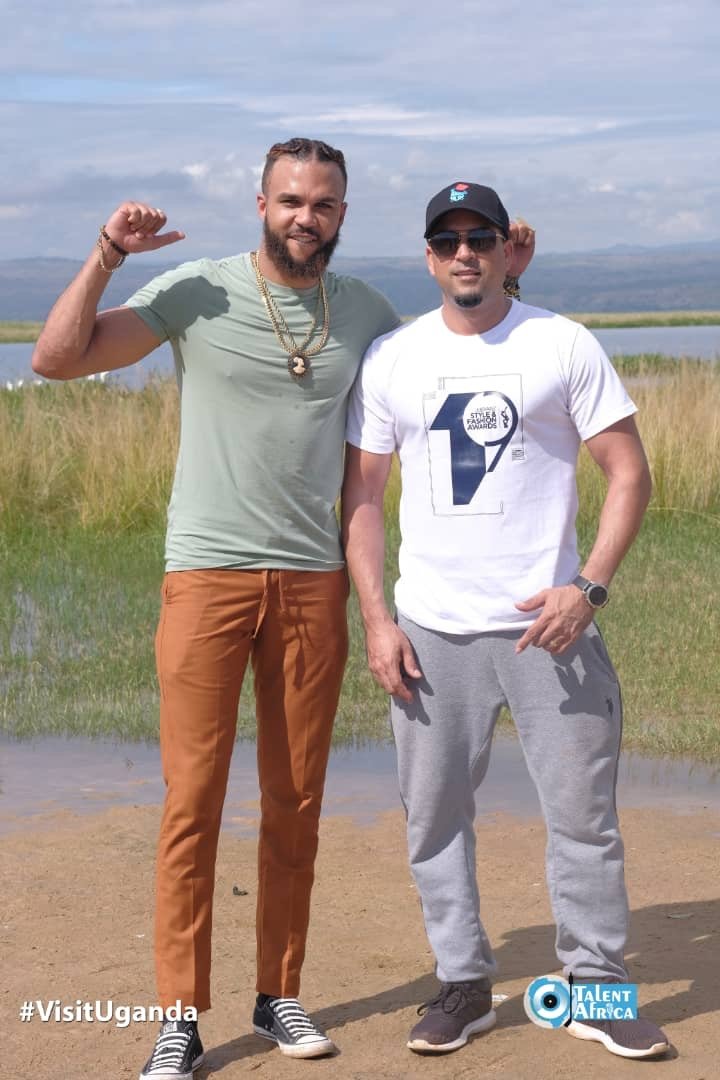 Jidenna participated in numerous tourist activities including a game drive, bike safari, boat ride and a hike to the top of Murchison Falls. He was accommodated at the newly renovated Nile Safari Lodge. The stunning development is situated on the southern banks of River Nile surrounded by a papyrus forest. Nile Safari Lodge offers beautiful wooden chalets which are all uniquely located with amazing panoramic views of the national park along with the African wilderness.
Jidenna states "The trip to Murchison Falls was magnificent and euphoric. I was in awe and struck by the power, force and finesse of the waterfall. What I love about here was being surrounded by nature, water and greenery. I learned a lot about animals on this trip and realised they are just like people in many ways. Uganda will definitely be a country I visit again really soon.
Aly Allibhai from Talent Africa states "It was a pleasure hosting Jidenna in the Pearl of Africa this last week, we got chance to show him Murchison Falls National Park and a different side Uganda that people in the western world are not aware of. Uganda is an amazing tourist destination and its celebrities like Jidenna who can help market our country to the rest of the world.