Huawei to train top ICT Uganda Under-Graduates in China
Huawei, a leading global ICT solutions provider, has partnered with the Ministry of Education and Sports to launch the 2018 edition of the Seeds for the Future Program. The program that selects top university students in ICT-related courses for a study trip in China was launched at Huawei's Representative Office at Kisementi in Kampala on Wednesday.
Speaking on behalf of the Permanent Secretary of the Ministry of Education and Sports Mr. Muzanilu Mukwatampola, the Acting Commissioner for Higher Education in the Ministry lauded Huawei for the program.
"On this note I thank Huawei for allowing us to be a part of this initiative that has benefited Uganda's education sector through knowledge transfer, enhancement of teaching and scientific research capabilities, exposure to the newest technology trends and provision of high quality courses and opportunities for hands-on practice", he said.
The program that was flagged off by H.E. Yoweri Museveni began in Uganda in 2016 with 10 ICT talents visiting China in Beijing and Shenzhen. In 2017, 10 more students from the various public universities of Uganda participated in the same training; in the Chinese culture such as language, calligraphy, painting learning, historical tour in Beijing and cutting-edge ICTs lessons, enterprise management experience sharing, lab practices, Huawei exhibition hall visit and solutions demonstration in Shenzhen, where Huawei's headquarter is located.
According to the Managing Director of Huawei Mr. Liujiawei, "Out of the 10 students that went to China last year, one has been offered employment in Huawei. She was offered internship to continue training with our Uganda office, other three were offered employment in other companies and others continued with their studies."
"Our focus this year is to have the top 10 ten students out of the 35 forwarded by all government of universities of Uganda. In our most advantage labs, they will keep their fingers on the pulse of technologies to explore for the future where digital technology is taking us," he added.
10 students selected by their proposals required for the program shall leave for China on 6th April for two weeks.
The Deputy Chief of Mission Chinese Embassy to Uganda Mr. Chu Maoming noted that the program is a good example of Chinese companies carrying out win-win cooperation fulfilling the wellbeing of all Ugandans through Corporate Social Responsibility.
"Seed is a symbol of life, future and hope. Talent is the key factor to the growth and development of any industry. The "Seeds for the Future" Program initiated by Huawei is actually a very good example of Chinese companies carrying out win-win cooperation and fulfilling corporate social responsibilities in Uganda. I am sure that this Program will not only plant the seeds of ICT, but also seeds of China – Uganda friendship and cooperation," he said.
The Seeds for the Future program was initiated in 2008 by Huawei with over 280 universities globally taking part.
(Visited 1 time, 1 visit today)
Huawei receives 2018 GSMA Award for Outstanding Contribution to the Mobile Industry
The GSMA presented Huawei Technologies with the 2018 Award for Outstanding Contribution to the Mobile Industry. The award was presented at a special ceremony where Huawei was recognized for decades of advocating new technology standards, driving digital transformation, and building out the digital ecosystem.
At the ceremony, Ken Hu, Rotating and Acting CEO at Huawei, accepted the award on behalf of the company. "Over the years, we have worked with many of you to advance 3G, 4G – and now 5G and other ICT technologies," he said, "so that more people can get connected and enjoy better services. In this time, Huawei has connected over one-third of the world's population. I'm proud of what we've achieved, but the mobile industry is evolving. It will soon become the cornerstone of a fully connected, intelligent world, and we still have a lot of work to do."
The GSMA's Award for Outstanding Contribution to the Mobile Industry recognizes individuals, companies and organizations that made significant contributions to the development of the ICT industry and the advancement of mobile communications. In addition to its technological contributions, Huawei was recognized for its commitment to collaboration with the industry: it actively participates in over 360 standards bodies, industry organizations, and open source communities, where it has played an instrumental role in cultivating the broader digital ecosystem.
"On behalf of the GSMA, I would like to congratulate Huawei on its commitment to pushing the industry forward," said Sunil Bharti Mittal, Chairman, GSMA and Founder and Chairman, Bharti Enterprises. "In just 30 years, they have managed to become the largest supplier of mobile networking equipment in the world. Their contribution to global standards, approach to innovation, and commitment to helping customers and partners succeed will have a lasting impact on the future of our industry."
Since its founding in 1987, Huawei has expanded from a small reseller of telephone exchange equipment to a global market leader in telecom and enterprise network solutions and consumer devices.
Through its history the company has shown a strong focus on research and development. From 2007 to 2016, Huawei's total R&D investment surpassed US$48 billion dollars, having invested $11 billion in 2016 alone. In recent years, Huawei has concentrated on building out the next generation of digital infrastructure by driving innovation in cloud, artificial intelligence, and 5G technologies. It continues to funnel 10%-15% of its annual revenue back into R&D each year.
(Visited 1 time, 1 visit today)
TECNO Mobile rumoured to be launching its first full-screen smartphone soon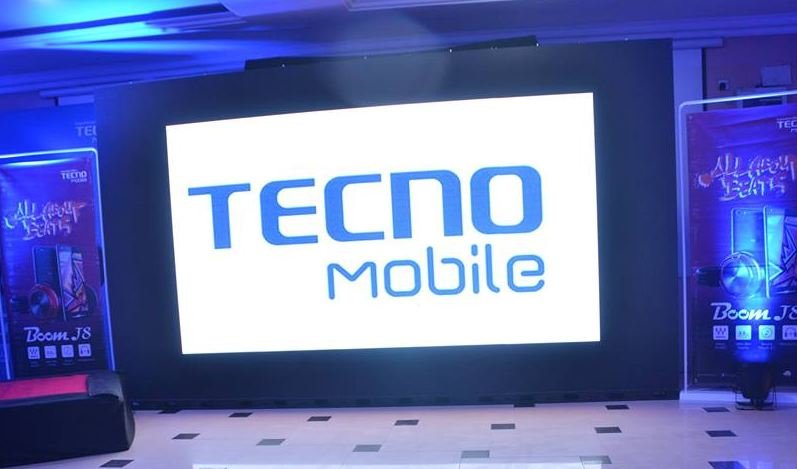 By Our Reporter
This isn't the first time the rumour carriers would give several hints about the Africa's Number one smartphone makers, TECNO, but it is important to note that, they are not wrong most of the time.
Some weeks ago, the rumour mill buzzed about TECNO launching one of the best camera phone ever, from the Camon clan and when the device eventually launched (the Camon CX), the information wasn't false as the TECNO Camon CX turned out to be the smartphone with the best camera feature till date.
So, with the assertions and leaked images coming from tipsters about TECNO's launch of its first full screen smartphone, I think we should expect something special from them. For some years now, they (TECNO) have not disappointed as they consistently launch several top-of- the-line smartphones from the Phantom series to the Camon series to the L series and it is reported that this yet to be launched device is coming under the Camon brand and to be called TECNO CAMON CM.
Nonetheless, there is now guarantee that the handset, which is rumoured to flaunt a massive screen of between 5-6- inch Full Screen, will actually hit the shelves this year and very reliable industry analysts were able to confirm the full meaning of the abbreviation "CM", which they said is called the "C-More"— which presumably means "the see more
smartphone".
For now, I guess we should reserve our judgment and wait to see what happens in the next few days. But one thing is certain, as it has been in their recent style, TECNO will surely surprise its fans.
(Visited 1 time, 1 visit today)
MTN Innovation Award winners receive their cash prizes
The nine winners of the MTN Innovation Awards 2017 have today received their cash prizes from MTN Uganda. The nine winners picked their cash prizes totaling $27,000 (Ugx.97.2) during a handover ceremony and interaction with the MTN Uganda Chief Marketing Officer, Olivier Prentout. The nine came top at the recently concluded MTN Innovation Awards 2017 Gala Dinner. Each of the nine winners were handed $3000 (Ugx.10.8m).
"These innovations are the future of the Ugandan economy. The developers spend a lot of their time trying to find solutions that will leave the Ugandan education system, health sector, entertainment, financial services and e-commerce in a much better way than it is right now," explained Prentout during the handover ceremony and interaction with the winners that took place MTN Towers, Kampala.
The MTN Innovation Awards 2017 call for entries that closed in early October 2017 attracted more than 200 entries, a record number since the awards started in 2015.
Through an audit process, a shortlist of 45 nominees was made and they showcased their innovations to public. It is from the 45 nominees that the nine winners were picked.
"The heartbeat of Uganda's economy in the future is the young population. This demographic is inclined to technology and always innovating. MTN wants to be part of supporting that ecosystem that will support innovations since its history is from a small company to a pan-African and global telecom company," he adds.
The nine were selected by a panel of judges. The awards indicate MTN Uganda's commitment to scale sectors critical to the improvement of lives and communities through digital innovations. The awards are in line with MTN Uganda's mission to make the lives of Ugandans brighter.
(Visited 1 time, 1 visit today)