Emma Watson and Benedict Cumberbatch Named World's Sexiest Movie Stars
Acheive your dreams with Stanbic Bank. Visit thier website todayMore here.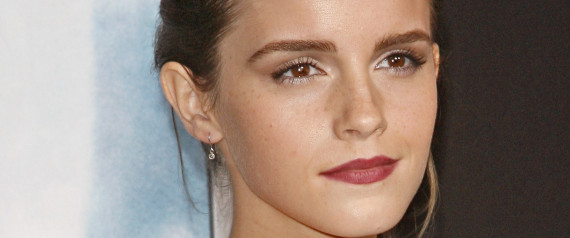 huffingtonpost.com
Emma Watson may not find "the allure of being sexy" exciting, but 50,000 movie fans sure think differently: Watson and fellow Brit Benedict Cumberbatch top Empire magazine's list of "100 Sexiest Movie Stars."
Watson beat out 49 fine ladies to the title, including Scarlett Johansson, Jennifer Lawrence, Kristen Stewart, Anne Hathaway, Emma Stone and Mila Kunis — who herself has won several "Sexiest" titles, including Esquire's list, FHM's and even Reddit's.
Marilyn Monroe, for comparison's sake, landed at no. 41. Angelina Jolie snagged the ninth spot.
As for the magazine's reasoning, Watson was voted for "Combining smarts with beauty … since leaving Hogwarts she's blossomed into a fine young actress, playing roles from teen thief to music nerd, and even having fun as herself in 'This Is The End.'"
Cumberbatch, on his part, beat Tom Hiddleston, Henry Cavill, Ryan Gosling, Johnny Depp and mister James Bond himself, Daniel Craig.
"It's a great result for British stars, but what's clear is that it's less important to have lots of casual fans and better to have a dedicated hard-core," said James Dyer, editor of EmpireOnline.com, according to E! News. "The Cumberbabes, Hiddlestoners, Twi-hards and Cavilliers all made their opinions heard!"
(Visited 1 time, 1 visit today)
Video: Weasel and baby mama Talia Kassim relationship hits the rocks
Acheive your dreams with Stanbic Bank. Visit thier website todayMore here.
By BigEyeUg Team
Goodlyfe Magic singer Douglas Sseguya Mayanja, famously known by stage names, Weasel Manizo has been reported domestically violent again at his Neverlands Ranch in Kizungu-Makindye, Kampala.
According to a video that making rounds on social media, Weasel Manizo is said to have assaulted his baby mama, Talia Kassim, sent her packing her belongings and kicked her out of his house.
Close sources reveal that the two had a nasty fight today morning, leaving their four-year relationship torn apart.
This is not the first time Talia is being harassed by the 'Bwobayo' singer as it is recalled last year her silent miserable relationship was exposed by Weasel's elder brother, Jose Chameleone's wife one Atim Daniela.
Daniela boldly heaped advise to Talia to quit an abusive relationship she had with hubby Weasel as soon as possible which we highly anticipate she didn't until today when its surfaces negative.
Weasel and Talia met in 2016 and have two kids together, Thea Mayanja and Emmanuel Mayanja.
However, Weasel's morals towards Talia could not be a surprise especially after bearing in mind that his other girlfriend Sandra Teta is a fresh mother with newly bouncing baby boy.
Watch video here:
We will keep you posted as details in this story unfold.
(Visited 1 time, 1 visit today)