Emma Watson and Benedict Cumberbatch Named World's Sexiest Movie Stars
Win lots of cash with ForteBet Click here for more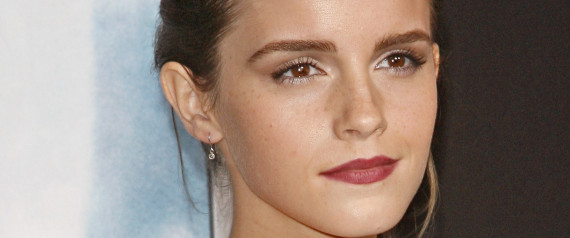 huffingtonpost.com
Emma Watson may not find "the allure of being sexy" exciting, but 50,000 movie fans sure think differently: Watson and fellow Brit Benedict Cumberbatch top Empire magazine's list of "100 Sexiest Movie Stars."
Watson beat out 49 fine ladies to the title, including Scarlett Johansson, Jennifer Lawrence, Kristen Stewart, Anne Hathaway, Emma Stone and Mila Kunis — who herself has won several "Sexiest" titles, including Esquire's list, FHM's and even Reddit's.
Marilyn Monroe, for comparison's sake, landed at no. 41. Angelina Jolie snagged the ninth spot.
As for the magazine's reasoning, Watson was voted for "Combining smarts with beauty … since leaving Hogwarts she's blossomed into a fine young actress, playing roles from teen thief to music nerd, and even having fun as herself in 'This Is The End.'"
Cumberbatch, on his part, beat Tom Hiddleston, Henry Cavill, Ryan Gosling, Johnny Depp and mister James Bond himself, Daniel Craig.
"It's a great result for British stars, but what's clear is that it's less important to have lots of casual fans and better to have a dedicated hard-core," said James Dyer, editor of EmpireOnline.com, according to E! News. "The Cumberbabes, Hiddlestoners, Twi-hards and Cavilliers all made their opinions heard!"
(Visited 1 time, 1 visit today)
Video: You are a legend in this game, Rude Boy tells Chameleone
Win lots of cash with ForteBet Click here for more
By Reporter
Chameleone has once again got praise for his 20 year old legancy as a star singer on the continent and worldwide. Chameleone hosted Nigerian singer Rude Boy who is currently in Uganda for his show on Friday and in exchange of salutations the Nigerian singer reminded Chameleone how legendary he was in the music game.
Chameleone gifted Rude Boy with the Ugandan flag as treaty to unity amongst artistes. "I will wave this flag as I perform Nakudata in tribute to the late Radio" Rude Boy said.
Here is the video
(Visited 1 time, 1 visit today)