By Our Reporter
Great news for television lovers in Uganda- the revolution has arrived and everyone will continue to enjoy great family entertainment as MultiChoice delivers even more value to DStv Premium, Compact Plus, Compact, Family and Access!
MultiChoice has today announced a decrease on DStv subscription prices alongside a massive content upgrade on DStv packages, effective on 01 November 2016.
MultiChoice's priority is to put customers at heart of their business- and this is exactly what they are doing! In the last 9 months DStv has delivered the world's best football leagues to DStv Compact customers (February) followed by the DStv price freeze in April- and in the latest giant leap in providing customer value, DStv is offering the best value entertainment by combining both quality and variety at a reduced rate to ensure everyone has access to great family entertainment.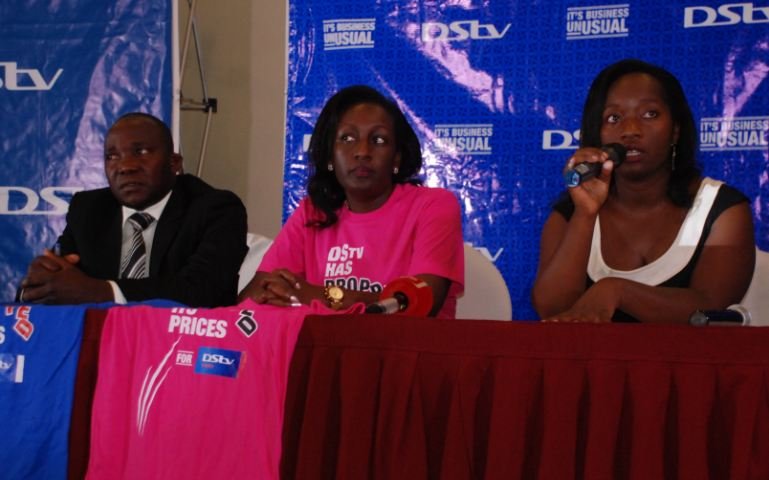 Today's announcement introduces even greater changes to benefit customers – the include:
DStv Premium: More for less – more HD and pop-up channels at 14% less
DStv premium remains the ultimate television entertainment experience in Uganda – with the best of everything including the world's most local and international channels. To entrench real value, DStv premium will now offer more for less with an unbelievable reduction of 14% on the subscription price from 1st November, the new subscription price will be UGX 287,250.
With the addition of eight HD channels, customers can now watch more of their favorite shows including the latest and exclusive first run movies, drama, comedy, and sport in picture-perfect, crystal clear quality on the 20 HD channels now available to them.
DStv Compact Plus: Bigger and better with 11 new channels at a 15% reduction in price.
In a major revamp of DStv Compact Plus, customers will enjoy more fantastic channels with buzz worthy original series plus hilarious local sitcoms, riveting talk shows and thought-provoking documentaries previously only available on the DStv premium package along with a 15% drop in subscription price to UGX 190,700.
As of 1st November, new channels will include Vuzu Amp, Lifetime, Discovery Channel, Crime & Investigation, History Channel and Africa Magic Showcase. It will also be injected with extra sports content with the addition of more UEFA Champions League matches alongside the best European Football leagues and Europa league on SuperSport 6 (SS6) and SuperSport 4 (SS4). New channels coming soon to bring the best of Nollywood content, Latin American telenovelas and Bollywood movies respectively, on the package include ROK, Eva plus and B4U Movies.
DStv Compact: Six new channels and a 5% price drop in price!
DStv Compact will receive a 5% drop to UGX 121,600 and will retain the previous addition of the premier league and La Liga earlier this year. In additional to this customers will now get even more content from the best of English programming on ITV Choice(DStv channel 123) as well as a trip down memory lane with the nostalgic movies on TCM(DStv channel 137) and SS4 from November onwards, Compact subscribers will also be treated to new channels, ROK, Eva plus and B4U Movies.
DStv Family: Five new channels at a 9% price cut!
The DStv Family package will be reduced by 9% to UGX 66750 and will be boosted with FIVE additional channels B4U Movies, Eva and Eva plus channels. More entertainment awaits with the additional of SS4 and FOX.
DStv Access: Gains three new channels!
DStv Access will also get a major content boost of three new channels that will be added including SS4, B4U Movies and Eva plus- where viewers will get access to the latest library content of the hottest telenovelas that aired on Eva- in addition to a great new line up of sporting event.