By Staff Writer
In partnership with GALVmed and Bill & Melinda Gates Foundation, Boehringer Ingelheim raises awareness on animal disease prevention and treatments among smallholder farmers in six African countries
56 new Boehringer Ingelheim product registrations in eight countries across Africa support the livelihood of smallholder farmers
New product registrations increase the availability of veterinary medicine in the respective countries by 86 percent
LastMile, an initiative to train smallholder farmers in Africa on the prevention of animal diseases and leverage access to veterinary medicine, has reached more than 40,000 farmers in six countries. The initiative aims to bridge the gap ("last mile") in access, availability, and awareness of animal healthcare solutions in hard-to-reach areas. This improves productivity and income generation, hence ensuring food security and livelihood for the local communities.
LastMile, launched in 2018, is an initiative by Boehringer Ingelheim, in partnership with the Global Alliance for Livestock Veterinary Medicines (GALVmed) and funded by the Bill & Melinda Gates Foundation (BMGF). It supports smallholder farmers in Kenya, Cameroon, Nigeria, Mali, Burkina Faso, and Ethiopia, and has enabled 56 product registrations in these countries as well as Uganda and Tanzania. By increasing the number of registered products, Boehringer Ingelheim facilitates access to more treatment options for farmers and veterinarians.
Tiago Teixeira, Project Lead for LastMile at Boehringer Ingelheim says: "LastMile is a sustainable model for smallholder farmers with a positive impact on vulnerable communities. It supports our commitment towards improving the health and wellbeing of animals by increasing disease awareness and improving access to animal medicine."
Animal technicians from local communities play a crucial role in demonstrating product usage and providing education to smallholder farmers. More than 20 animal technicians held close to 20,000 farm visits and consulted more than 17,000 agricultural retail shops on how to optimize product availability and shelving. Furthermore, during more than 8,600 visits to veterinarians, animal technicians provided them with information and training on prevention and treatment options.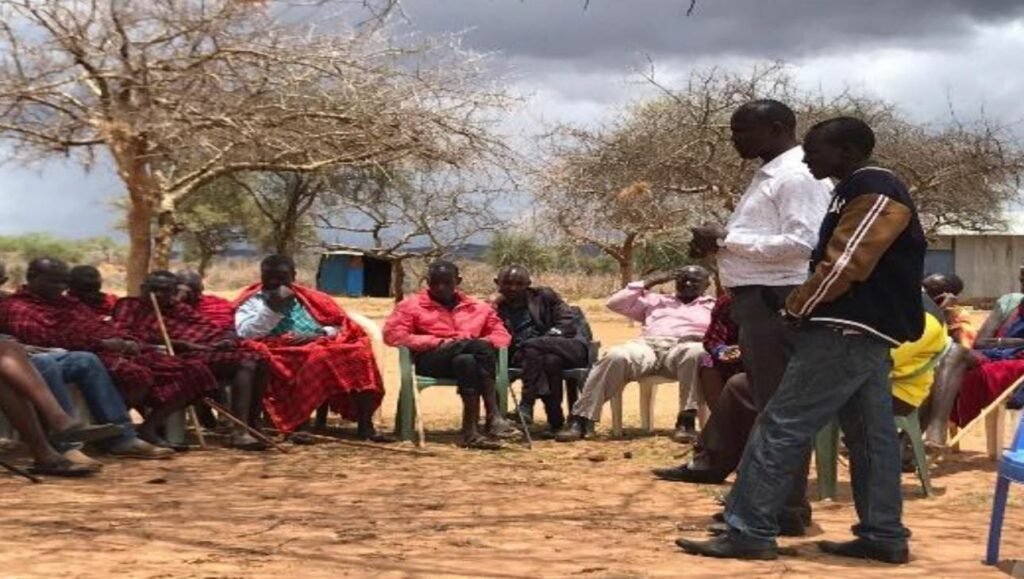 Ayman Eissa, Head of Sustainable Development – For Generations at Boehringer Ingelheim India, Middle East, Turkey and Africa shares: "At Boehringer Ingelheim, we are committed to address global health challenges in developing countries and improve animal health. With our LastMile initiative, we aim to strengthen smallholder farmers' income and productivity, highlight the importance of disease prevention to ensure food security, and drive sustainable businesses that are integrated into the wider economy in Africa."
Boehringer Ingelheim Animal Health
Boehringer Ingelheim Animal Health is working on first-in-class innovation for the prediction, prevention, and treatment of diseases in animals. For veterinarians, pet owners, farmers, and governments in more than 150 countries, we offer a large and innovative portfolio of products and services to improve the health and well-being of companion animals and livestock. As a global leader in the animal health industry and as part of family-owned Boehringer Ingelheim, we take a long-term perspective. The lives of animals and humans are interconnected in deep and complex ways. We know that when animals are healthy, humans are healthier too. By using the synergies between our Animal Health and Human Pharma businesses and by delivering value through innovation, we enhance the health and well-being of both. For more information visit www.boehringer-ingelheim.com/animal-health.
Boehringer Ingelheim
Boehringer Ingelheim is working on breakthrough therapies that transform lives, today and for generations to come. As a leading research-driven biopharmaceutical company, the company creates value through innovation in areas of high unmet medical need. Founded in 1885 and family-owned ever since, Boehringer Ingelheim takes a long-term perspective. More than 52,000 employees serve over 130 markets in the three business areas, Human Pharma, Animal Health, and Biopharmaceutical Contract Manufacturing. Learn more at www.boehringer-ingelheim.com.