BlackBerry 10 devices may get to install Android apps directly from Google Play
When you play on Fortebet, you win big money.Play here.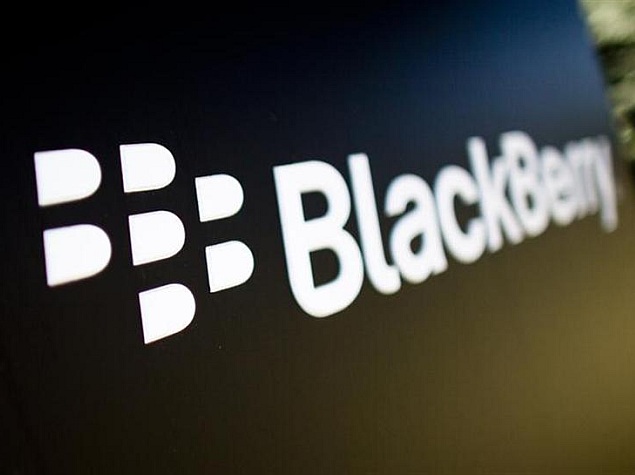 It's always been easy to port Android apps for BlackBerry 10 and BlackBerry PlayBook OS, and users can even side-load certain Android apps on devices powered by these operating systems.
However, a new rumour now suggests that Google's Play Store app marketplace could soon land on BlackBerry 10, opening the door to the world of Android apps for BlackBerry users.
With BlackBerry 10.2, BlackBerry updated the BlackBerry Runtime for Android Apps and Plug-in to be able to  run Android 4.2.2 Jelly Bean apps, enabling almost all modern Android apps to work on BlackBerry 10. Now, n4bb.com reports that BlackBerry is in talks with Google to bring the Play Store to BlackBerry 10 devices. It also posted a few screenshots of the Play Store running on a BlackBerry Z10, but later informed that the images were fake.
If the rumour turns out to be true and talks between the two giants do materialise into a done deal, BlackBerry would be able to solve the scarcity problem for the BlackBerry 10 app ecosystem, something faced by all late-entrants, including Microsoft's Windows Phone 8. The ailing smartphone maker's new devices based on the OS have not been embraced by users at the level that it expected, resulting in the company suffering financial losses and taking an inventory write down due to unsold devices. However, access to the Play Store may infuse a new lease of life into the platform.
BlackBerry has said that it's moving its focus from devices to services and software targeted at the government and enterprise segments. However, it will continue to operate its handset business. So, bringing the Play Store would the best option for the company wherein it could keep its BlackBerry 10 OS, on which it spent a large amount of resources, and still embrace Android in a big way, keeping consumers happy.
Source: NDTV
Vote BigEye in the Social Media Award for the Best Entertainment site. Go to socialmediaawards.ug/vote.php
"[katogoaward]"
(Visited 1 time, 1 visit today)
MTN at the forefront of Uganda's Fourth Industrial Revolution
When you play on Fortebet, you win big money.Play here.
By Our Reporter
The Fourth Industrial Revolution commonly referred to as 4IR or Industry 4.0 has been a buzz phrase for many across the world for quite some time. With over 20 years of telecom experience in Asia and Africa, Somdev Sen, the Chief Marketing Officer at MTN Uganda sheds more light on the concept.
Although it is a buzz phrase for many in the developed part of the world, for a country like Uganda, a lot of the 4IR concepts may seem to be too farfetched. However, it is a necessity that we all should work towards achieving.
With 4IR, humanity will be able to bridge the gap between the physical, the digital and the biological as concepts like the Internet of things, artificial intelligence, big data analytics, technologies like robotics, 3D printing, quantum computing will become a way of daily life.
However for this to happen, there is a great need for high speed internet connectivity. The world is already moving to a whole new ball game of 'latency' through the adoption of 5G technology.
Early this year, MTN Uganda hosted a successful 5G trial showcase that was the first of its kind in East Africa but according to Sen, that is of no consequence unless it finds relevance, practicality, and commercial viability within its end users.
Sen observes that the National Broadband policy will ease Uganda's journey to her own 4IR.
"I believe the government's broadband policy will pave the way of Uganda's journey towards its own 4IR. Our responsibility as the leading Telecom and Technology Company is therefore to align to this vision and work with the government and the people of Uganda at large to convert it into reality," Sen says.
He further adds that as the leading telecom service provider of this country, MTN not only sits at the helm of the technology delivery but also has a responsibility of making the technology relevant and affordable to the common people of Uganda.
He however notes that MTN cannot do it alone. "Every stakeholder must jump onto the band wagon. Regulators must encourage policies that are robust and friendly towards both customers, and Technology Service Providers. Revenue authorities must objectively evaluate existing tax regimes to eliminate possible bottlenecks, especially in the Data and Mobile money space," says Sen.
He notes that MTN's vision is to support all these stakeholders and work with them to deliver a bold new digital world to all their customers.
"With our robust 3G and 4G network rollout plan across the country, with our already existing largest fibre footprint, we are building a strong future focused high-speed connectivity infrastructure in Uganda," Sen says.
As MTN we have a big role to play. We have to embrace it and lead the way to Uganda's very own 4th Industrial revolution by providing the best telecommunications network and digital services, and solutions that are relevant, affordable and customized for the specific needs of Uganda.
(Visited 1 time, 1 visit today)