Movit Products Limited (MPL), the leading manufacturer of Skin, Hair and Baby care products in Uganda, with the support of the Ministry of Health visited Katabi Health Centre III in Entebbe to continue its efforts to bring Sanyu (happiness) to new Moms in the country, The "Gifting Hand Initiative," dubbed "Ggaba Essanyu. " aims at spreading love all over Uganda and giving back to Ugandans by gifting new mothers in hospitals in Uganda under its Baby Care Category Brand Baby Junior.
The initiative is a response to the Corporate Society for Safe Motherhood (CMS). It will see Baby Junior visiting hospitals to gift mothers. One of the mothers said, "The products given to me will be helpful in the next few months for both my baby and me. The items have been ticked off from my list of things to buy. "Thank you very much, Movit".
The mothers were also excited about the fact that MPL had thought about them and their region.
"At our health centre, we deliver support, care, and confidence to new moms. We believe that every mother deserves a nurturing environment to begin her journey, where we provide not only medical expertise but also a warm embrace of understanding. Our dedicated team is committed to ensuring that every new mom feels empowered, cherished, and well-prepared for the beautiful adventure of motherhood and a great thanks to Movit Products Limited, a local Company through Baby Junior who are joining and supporting us in this journey." Said Naluweta Kate, the Midwife In charge of Katabi Health Centre III.
Baby Junior was represented by the Baby Care Category Brand Manager, Mr. Tulinawe Wycliff, who stated that the program will continue throughout the course of this year, and Baby Junior will continue to support Ugandans through the Gifting Hands Initiative in various hospitals within the country. "We gifted 100 mothers today with Baby Junior assorted products including Baby Junior soap, Baby Junior Jelly, Baby Junior Oil, Baby Junior Powder, Branded buckets and T-shirts."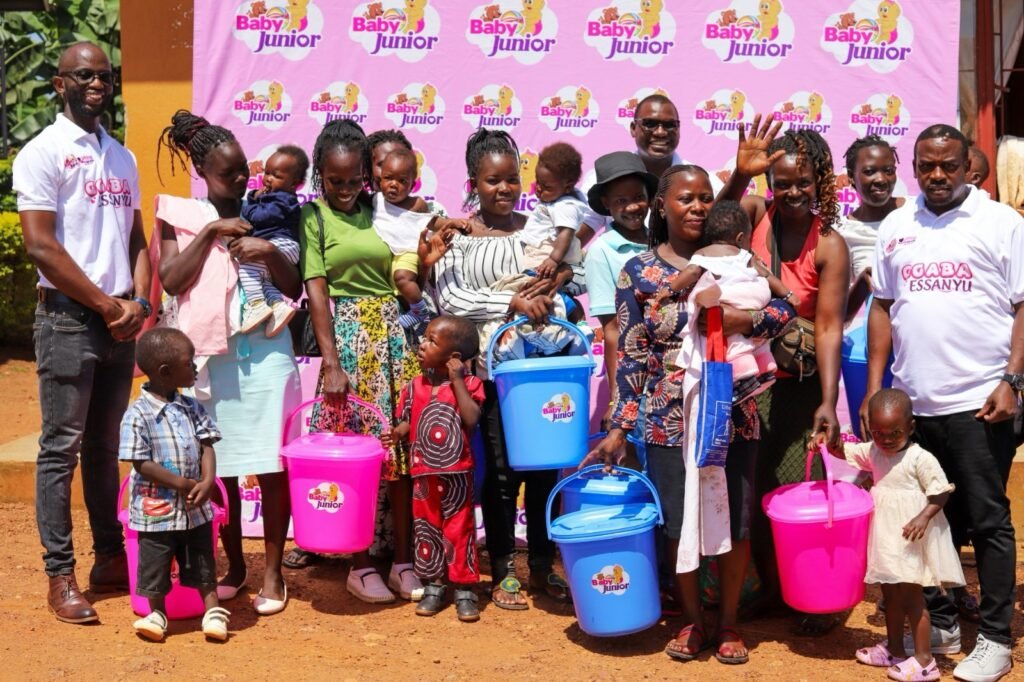 The Baby Junior brand is passionate about delivering quality products to Ugandans from the time the Baby is born.