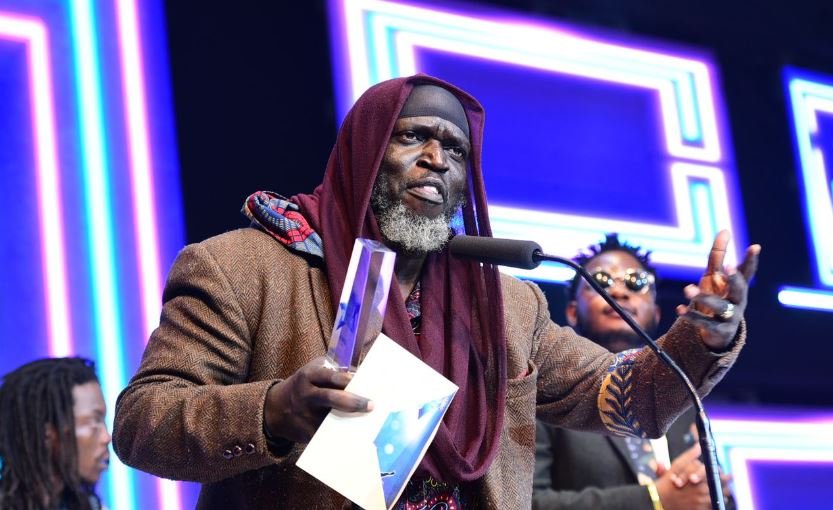 By Our Reporter
The Uganda Hip Hop Awards returned for another exciting edition on Friday evening as hip-hop music enthusiasts and artistes converged at MOTIV in Bugolobi for the award ceremony which is aimed at celebrating achievements within the Ugandan hip-hop culture.
Flex D'Paper and The Mith were the biggest winners of the evening, each bagging two accolades. The Lifetime Achievement Award was awarded to Babaluku for his work dedicated to uplifting local communities and supporting Uganda's hip-hop culture, spanning over 20 years.
In his acceptance speech, Babaluku called for unity and love within the industry. "Let's learn to honour those who were here before us; let's learn to come from a place of love. Let's build a foundation that encourages, builds, and chooses to transform so we could all move into a future that literally looks like all of us. They say that a community that's whole is a community that supports the weak." He said, before dedicating the award to his family.
The 2023 edition of the Uganda Hip Hop Awards was sponsored by Hennesey and Club Beer, among others. "Our participation at this year's Uganda HipHop awards is an intentional gesture that we support Hip-Hop as well as the Ugandan entertainment industry." Said David Kakonge, the chief executive of Black Showmans Beverages, the official partner of Hennessy in Uganda.
The ceremony featured performances from several musicians such as Flex D'Paper, The Mith, Timcence, AJ Stylz, and Big Tril, who was the closing act of the evening.
Here's the full list of winners:
Album of the Year
Kampala Boy by Flex D'Paper
Male Rapper of the Year
Fik Fameica
Female Rapper of the Year
Yala Mc
Song of the Year
Welcome To UG by The Mith
Video Of the Year
Welcome To UG Remix by The Mith
Collaboration of the Year
Flex D'Paper (Cheptegei ft. Navio Fik Fameica, Mozelo Kidz)
Inspirational song of the year
Taasa Omuwala by 207
Lyricist of the Year
Diet Coke cover by The Hommie
African Act of the Year
Nasty C
Sweet 16 (Verse of the Year)
Quit The Game by Timcence
Mixtape of The Year
Ghost In The Machine by Ghost Lord
Producer of the Year
Baru
Rap Fusion of the Year
Ebyange by Lukas Blacc ft Kohen Jaycee
Rookie of the Year
Kizzy Rulez
Central Rapper of the Year
Kracbone (Fire ft. Santana Karma, Sliq Teq, Play01, Jhay Efekt, Roman Jazzy & LS Andre)
Northern Rapper of The Year
Timcence (Unthinkable)
Western Rapper of the Year
Eshata Lookhassle (Kiga Flow)
Eastern Rapper of the Year
AJ Stylz (Thats Who We Are)
DJ of the Year
DJ Victor256
Media Personality of the Year
Frank Ntambi
Hip Hop Give Back Award
A Few Good Friends
Lifetime Achievement Award
Babaluku