By Reporter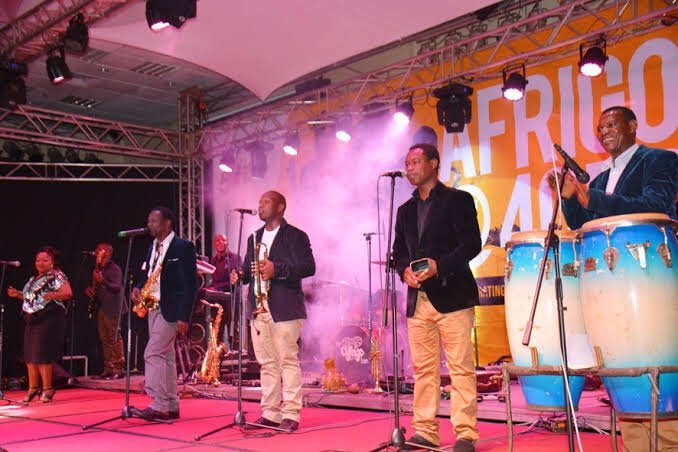 We all know that the last few years have been hard for all of us, no schools, no churches, but also no entertainment, a lot of artist both legends or upcoming have suffered a lot from this lockdown.
Not able to perform on stages in front of 1000s of fans or being able to travel abroad for international shows.
Slowly but surely things are coming back to normal, the Ugandan government and our president have come up with guidelines to allow small gatherings of 200 people, if they follow the SOP's.
AMARE THE PALACE, located on Gabba road next to the American Ambassy, has come up with the solution, singing the legendary live band AFRIGO BAND, to the venue for a period of 3 months!
"We are so exited to be back on stage where we feel home, it's going to be a great show, hope to see you all there," Alex Matovu"
AFRIGO band will be performing every Sunday starting November all the way upto January 2022.
Tickets are very limited since only 200 per Sunday are available, people have been running to pay for season passes to be there every Sunday!
But that's not all this Saturday is Independence Day and the AMARE team has organized a special pre taste of what does Sunday's will look like!
Amazing BRUNCH buffets and drinks are being promised, with a full on performance by the one and only AFRIGO BAND.
This could be a game changer, having AFRIGO band 12 weeks in a row only sounds like AMARE could become the best new hang out spot in town for Sunday Brunch!
"I can't wait for Saturday, our national Independence Day is the perfect time to come together and celebrate our beautiful country, with family and friends" Joanita.
Happy 59th Independence Day Uganda.