66YEAR OLD WOMAN STILL HAS SEX A COUPLE TIMES EVERYDAY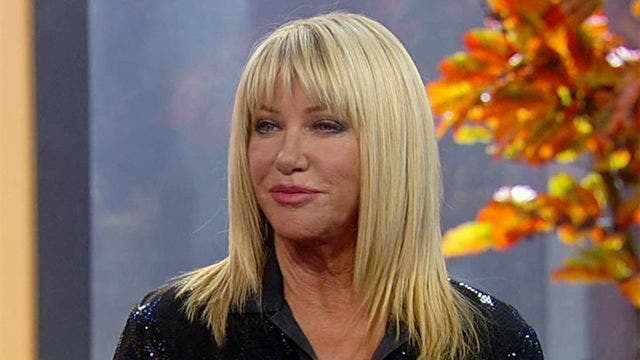 FOXNEWS
Suzanne Somers, 66, still has a very active sex life. The former "Three's Company" star revealed on "The Talk" on Monday that she and her husband Alan Hamel have sex multiple times per day.
When asked how often the two have sex she answered, "He's on hormones and I'm on hormones…a couple times a day?"
The actress went on to reveal more intimate details about their bedroom habits.
"What is it about men at four in the morning?" she mused. "There's some love at four in the morning and then I'm really awake at eight or so…we have busy mornings!"
Somers has long been an advocate for natural hormones. She has a new book out, titled "I'm Too Young for This!: The Natural Hormone Solution to Enjoy Perimenopause."
Did You Know? In 5 minutes, you can feel the effects of alcohol after just one sip.Take the quiz for more facts about alcohol.
(Visited 1 time, 1 visit today)