66YEAR OLD WOMAN STILL HAS SEX A COUPLE TIMES EVERYDAY
Acheive your dreams with Stanbic Bank. Visit thier website todayMore here.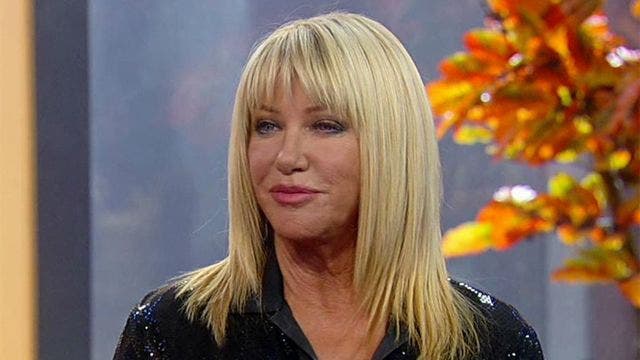 FOXNEWS
Suzanne Somers, 66, still has a very active sex life. The former "Three's Company" star revealed on "The Talk" on Monday that she and her husband Alan Hamel have sex multiple times per day.
When asked how often the two have sex she answered, "He's on hormones and I'm on hormones…a couple times a day?"
The actress went on to reveal more intimate details about their bedroom habits.
"What is it about men at four in the morning?" she mused. "There's some love at four in the morning and then I'm really awake at eight or so…we have busy mornings!"
Somers has long been an advocate for natural hormones. She has a new book out, titled "I'm Too Young for This!: The Natural Hormone Solution to Enjoy Perimenopause."
(Visited 1 time, 1 visit today)
London based Ugandan singer George Willdive visits heart patients at Waltham Cross Nursing Home in North London
Acheive your dreams with Stanbic Bank. Visit thier website todayMore here.
By Reporter
Luyi hit singer George Willdive, based in London U.K has today morning warmed the hearts of a patients at Waltham Cross Nursing Home with his courtesy visit.
Currently working in residing in London where the Nationwide Lockdown found him, singer George Willdive, real names Galiwango George, the founder of the music group North Pole Music decided to take off some time.
He went to his social media and shared a post that left many amazed with smiles.
"Today morning I took off some time to visit some patients and people I believe need more care and attention at Waltham cross Nursing home, North London. My heart was warmed by how happy they seemed even with just a simple visit and particularly this one. It is amazing how small things sometimes mean the world to others. Please take some time off to give another person a smile"- He captioned his post.
George has been been in the music industry for some good years now and recently his song "Luuyi" raised contraversy when Pastor Martin Sempa questioned its motif and how it might be inciting violence among Ugandans..
George Will Dive has done several songs, which include Nabuwalala, Mbalina Ft Dj Shiru and Rhoda K, Wansi w'omuti, Yo Body and the You me shuga, A woman's beauty and many others.
(Visited 1 time, 1 visit today)